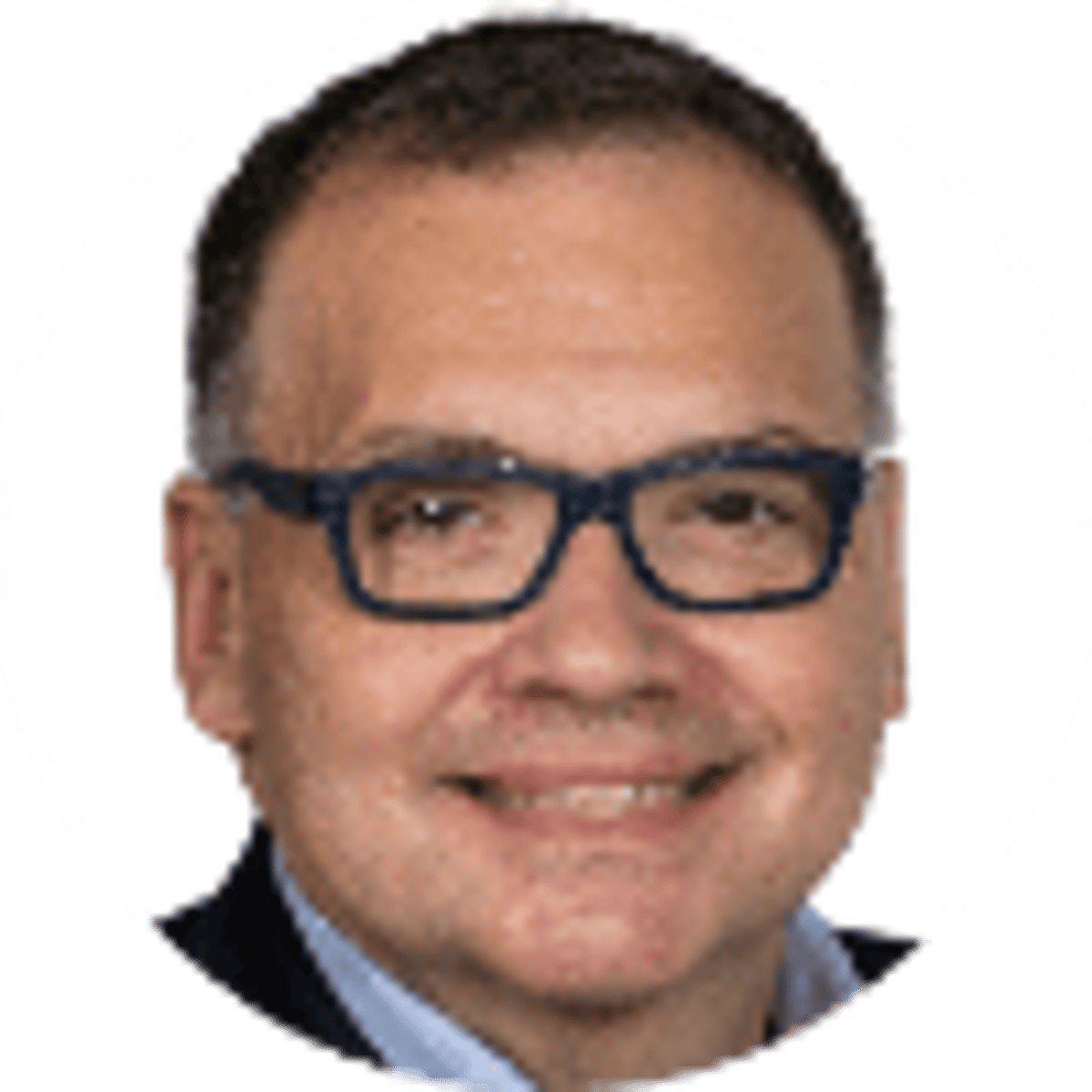 By Bill Speros | | 14 mins
Massachusetts Sports Betting: Mobile Launch Date To Be Confirmed This Month
BOSTON – Legal Massachusetts sports betting began Tuesday, with wagers taking place inside sportsbooks located at the state's three casinos.
Patrons over 21 began wagering in-person at the Encore Boston Harbor casino in Everett, the MGM Springfield, and the Plainridge Park Casino (PPC) in Plainville at 10 a.m ET. Regulators reported no issues at any of the three sites on opening day.
The story now shifts to the start of mobile wagering in the Commonwealth. The Massachusetts Gaming Commission (MGC) has said mobile betting will begin in "early March" before the NCAA Tournament. That event begins March 14. A source close to the MGC told Bookies.com that a decision on a date will come this month.
Champions and legends make first bets at @EncoreResortBH @WynnBET @bookies
https://t.co/yPOGQyFGSj

— Bill Speros (@billsperos) January 31, 2023
Regulators worked up until the Tuesday launch to complete the work necessary to allow the sportsbooks to open at the casinos. Operating certificates, for example, were not finalized until Monday. Last week, the MGC approved the catalog of wagers and events for legal betting, and house rules for each retail sportsbook.
Most events allowed elsewhere in the United States are offered in the Bay State. Wagering on Summer and Winter Olympic sports such as gymnastics and figure skating whose outcomes are primarily determined by judging, as well as chess and esports, among others, were excluded. The state will allow betting on special events such as the Academy Awards.
Tuesday's opening allowed people in the Bay State to legally bet on the Super Bowl for the first time. The Eagles and Chiefs meet in Super Bowl 57 on February 12 in Glendale, Arizona. The Eagles are 1.5-point favorites.
Sports Betting Begins In Massachusetts#MassachusettsSportsBetting @Bookies @WynnBET https://t.co/oxdKcpnVwj

— Bill Speros (@billsperos) January 31, 2023
Big Name Betting At Encore, MGM Springfield
At the Encore, betting began with 32 members of the public placing bets at kiosks located throughout the venue. Several former notable New England athletes placed ceremonial "first bets" at 10:30 a.m. at the windows of its WynnBET-branded book, including Ty Law, Johnny Damon, Matt Light, Cedric Maxwell, Shawn Thornton and Olympic medalist Angela Ruggiero.
Law placed the largest wager of the morning group, backing the Boston Celics with $1,000 to win the NBA title this season at +360.
"This is Boston. I'm going to ride with the Celtics," Law said. "Let's win this thing and get my money."
Law also bet $240 on the Chiefs to win the Super Bowl vs. the Eagles. He wore No. 24 as a player for the Patriots, Chiefs, Jets and Broncos. Law was a bit confused about the vig as to why the casino usually takes $110 to win $100.
"Gambling is great as long as you do it responsibly. I don't understand everything. Why do I gotta bet $110 to get $100? All that stuff was bit over my head, but I'm going to learn," Law said.
Tuesday evening, former Patriots WR Julian Edelman dropped an $11,000 wager on the Celtics to win the NBA title at +360.
Bruins Hall of Fame defenseman Ray Bourque was on hand for the first wager at MGM Springfield. Bourque wagered $100 on the Bruins to win the Stanley Cup at +450. Former New England Patriots linebacker Rob Ninkovich was at the Barstool-branded book inside Plainridge Park Casino.
"Today is a monumental step for BetMGM and sets the stage for us to deliver a best-in-class sports wagering experience across Massachusetts," said BetMGM CEO Adam Greenblatt.
The Bay State is officially @BetMGM's new home! We celebrated alongside hockey legend @RayBourque77 with the first bet being cast at @MGMSpringfield's sportsbook.
Learn more: https://t.co/vw92rbPMVa pic.twitter.com/CqZaoSZxvy

— MGM Rewards (@MGMRewards) January 31, 2023
Raynham Park Submits Application, bet365 Out
The MGC has also received the long-awaited Category 2 application from Raynham Park for its on-site sportsbook to be operated by Caesars.
The owners of Raynham Park are building a 60,000-square-foot, $28 million simulcasting/sportsbook facility. Plans include a 38,000-square-foot sportsbook to open in the Spring. Caesars will operate its retail book in the current space at Raynham Park once approved. Raynham Park ran greyhound races from 1940 until the sport was outlawed in the Bay State in 2009. It holds a simulcasting license and is thus eligible to operate a "Category 2" retail sportsbook.
"Our sportsbook will be one of the largest sports gaming destinations, not only in Massachusetts, but in the United States," said Raynham Park owner Chris Carney.
Caesars already has a mobile sports bettting license in the state in conjunction with the Encore Boston Harbor casino. Raynham had initially chosen bet365 as its mobile partner, but bet365 no longer plans to operate in the state because of concerns over execessive regulation in the Commonwealth. A Raynham Park spokesman told Bookies.com its mobile license "remains open".
Massachusetts bettors over 21 will have as many as 11 sportsbooks to choose from when mobile wagering begins in early March. Regulators earlier this month approved six betting app operators to take wagers in Massachusetts, including Boston-based DraftKings.
11 Mobile Sportsbooks Coming To Massachusetts
DraftKings was joined by Bally's, Betway, PointsBet, betr and FanDuel in landing approval for temporary (1-year) "untethered" mobile sportsbook licenses from the MGC.
All were approved by 5-0 votes, except for betr. It was approved 4-1 after Commissioner Eileen O'Brien voted "no" due to concerns over the platform's suitability and marketing tactics.
"We've gotten through this process and we've done it with due diligence, a lot of grit, and a lot probing, and a lot of inquiry," Chair Cathy Judd-Stein said after final approval of the books. "And at the top our list we've always, always, always focused on the fact this is a peerless privilege to be able to have a gaming license and that we would prioritize the integrity, and health and safety, of any gaming patron here. I don't think for a moment anyone deviated from those priorities."
11📲 Sports Books Coming To Massachusetts

✅ @PointsBetUSA $PBTHF
✅ @Betway $SGHC
✅ @BallySports $BALY
✅ @FDSportsbook $PDYPY
✅ @DKSportsbook $DKNG
✅ @Betr

Tied To 🎰
✅ @Fanatics $PENN
✅ @barstoolsports $PENN
✅ @BetMGM $MGM
✅ @CaesarsSports $CZR
✅ @WynnBET $WYNN

— Bill Speros (@billsperos) January 19, 2023
DraftKings was founded in Greater Boston as a fantasy sports concern by Jason Robins, Matt Kalish and Paul Liberman. The company is a fixture the Commonwealth. It employs roughly 1,200 people out of its Boston office. Its signage appears at TD Garden, Gillette Stadium and Fenway Park. It also holds the only betting license in bordering New Hampshire.
Away from the "untethered" licenses, there are five other mobile operators coming to Massachusetts. They are each tied to land-based casinos. These other mobile sportsbooks are: Barstool Sportsbook and Fanatics, tied to the PENN-owned Plainridge Park Casino (PPC); BetMGM, tied to MGM Springfield; and WynnBET and Caesars Sportsbook, tied to the Encore Boston Harbor property in Everett.
Betway will not be ready to launch in early March because of the sale of its parent company to Super Group Holdings Corporation.
Fanatics' approval is conditional on the company approving a "responsible gaming" plan before it launches in Massachusetts. Fanatics said it plans to do so by the end of January.
In addition to Raynham Park, Suffolk Downs is also eligible for a "Category 2" retail sports betting license. Each "Category 2" book is also allowed to partner with up to two mobile operators. Suffolk Downs has yet to sumbit its application and is expected to partner with BetRivers.
Massachusetts Sports Betting: What You Need To Know
Barstool To Returns To Massachusetts
Penn Interactive currently owns 36% of Barstool Sports. It will completely own Barstool Sports by the end of February. The Barstool Sports-branded mobile sportsbook will operate in conjunction with the Penn Interactive-owned casino in Plainville under a Category 3 temporary license. The approval for Barstool came almost 20 years after the company was first founded by Portnoy as a free betting newspaper near Boston.
The Barstool license was granted under the following unique conditions:
No one under 21 will be permitted into any live Barstool College Football Shows
PSI will fully cooperate with an IEB investigation of Barstool Sports and other items discussed in executive session
PSI will provide the MGC with diversity goals for its workforce and vendor spend
https://t.co/61Pl6hpGd0 pic.twitter.com/TjnJPqRt6m

— Dave Portnoy (@stoolpresidente) January 4, 2023
The MCG also requires the licensee to get an operating permit and pay the $1 million fee for the 1-year temporary license.
Penn's initial presentation for a license got bogged down over concerns about past violations, including a Barstool TikTok video posted in September 2021 that led to a double fine and an employee being suspended.
Penn was fined $7,500 for the video, which violated Indiana's responsible gaming rules. Barstool was hit with a $10,000 fine.
As a result, Plainridge Park Casino's two days of hearings were far more acrimonious and antagonistic than those held for the other two Bay State casinos (Encore and MGM Springfield) or their affiliated betting apps. The ties between PPC's parent Penn Interactive and Barstool Sports kept the MGC from granting a permanent license to PPC, despite the fact that the casino has been operating in the Commonwealth for seven years.
Who Are The Players In Massachusetts?
Here is the list of all betting operators who been granted a license in the Bay State:
Category 1: Casino Retail
Encore Boston Harbor
MGM Springfield
Plainridge Park
Category 2: Racing Retail (Pending)
Raynham Park - Applied
Suffolk Downs - Pending (BetRivers - likely)
Category 3: Mobile
Bally Bet
Betr
Betway
DraftKings
FanDuel
PointsBetUSA
WynnBET (tied to Encore Boston Harbor)
Caesars (tied to Encore Boston Harbor)
BetMGM (tied to MGM Springfield)
Barstool Sportsbook (tied to Plainridge Park)
Fanatics (tied to Plainridge Park)
There were at one point as many as 30 standalone mobile operators interested in doing business in Massachusetts. Among the outfits who submitted scoping surveys in October but chose not to move forward in the Bay State:
BetFred USA
Buddy Bet
Clutchbet
Easywin
FanLogic
MaximBet
Mohegan Digital
Novibet
Underdog Sports Wagering
Unibet
How Does Masschusetts Sports Betting Stack Up?
Champions and legends make first bets at @EncoreResortBH @WynnBET @bookies
https://t.co/yPOGQyFGSj

— Bill Speros (@billsperos) January 31, 2023
The advertising regulations within the new law mean that Massachusetts promo codes will be available to new sign-ups in the state, offering the likes of deposit matches and bet credits.
Would-be Bay State bettors joined those in 30 other states and Washington DC where the practice is legal when Baker signed the Massachusetts Sports Wagering Act back in August. The U.S. Supreme Court legalized sports betting with its PASPA decision in 2018.
The MGC is fully in charge of creating the rules concerning sports betting in Massachusetts, in addition to the licensing and regulatory process.
---
RELATED: Everything To Know About Potential DraftKings MA Launch
---
Four of the five states that border Massachusetts - New Hampshire, Rhode Island, Connecticut, and New York – have live and legal online sports betting. The practice was approved in Maine, which was part of Massachusetts until 1820, earlier this year.
How Will Sports Betting In Massachusetts Work?
The law allows Massachusetts betting apps to serve those over 21 and physically present in the state.
Here's an outline of the new law's highlights:
| Category | Final Law |
| --- | --- |
| Retail Operator Tax | 15% |
| Mobile Operator Tax | 20% |
| Est. State Annual Revenue | $60M |
| Minimum Age | 21 |
| Betting Apps | up to 15 |
| Casinos/Parimutuel/Slots | Yes |
| College Betting | Out of State teams* |
| Credit Cards | Prohibited from funding accounts |
| Debit Cards | Permitted to fund accounts |
| Advertising Limits | None |
| Licensing Fee | $5M for 5 Years |
* - College wagering for in-state schools is allowed for teams participating in tournaments that feature four or more teams, which would include the NCAA Hockey and Basketball Tournaments, ACC and Ivy League championships, and ice hockey's Beanpot
History Of Massachusetts Betting
The Massachusetts Lottery celebrated its 50th anniversary in 2022. Gambling legislation in Massachusetts goes back to 1719, when the first laws were passed to prohibit lotteries. The first state lottery in Massachusetts was legalized in 1745 before it was outlawed again in 1833.
Parimutuel betting on horse and dog racing was legalized in 1934. Suffolk Downs was a mainstay on the national thoroughbred racing circuit until its final race in 2014. Greyhound tracks in Massachusetts included sites in Taunton/Raynham, Revere, and Plainfield. A 2009 law outlawed dog racing in the state.
Plainridge Park Casino in Plainfield hosts a limited harness racing season. Foxboro Raceway operated harness racing from 1947 to 1997 on what is now the current site of One Patriot Place, adjacent to Gillette Stadium.
Illegal betting has been a part of the fabric of the Bay State for centuries. Illegal bookmakers remain common place. A point-shaving scandal rocked Boston College in 1978-79 and was a real-life connection to the move "Goodfellas."
About the Author

Bill Speros is an award-winning journalist and editor whose career includes stops at USA Today Sports Network / Golfweek, Cox Media, ESPN, Orlando Sentinel and Denver Post.