Penn Entertainment Completes Purchase Of Barstool Sports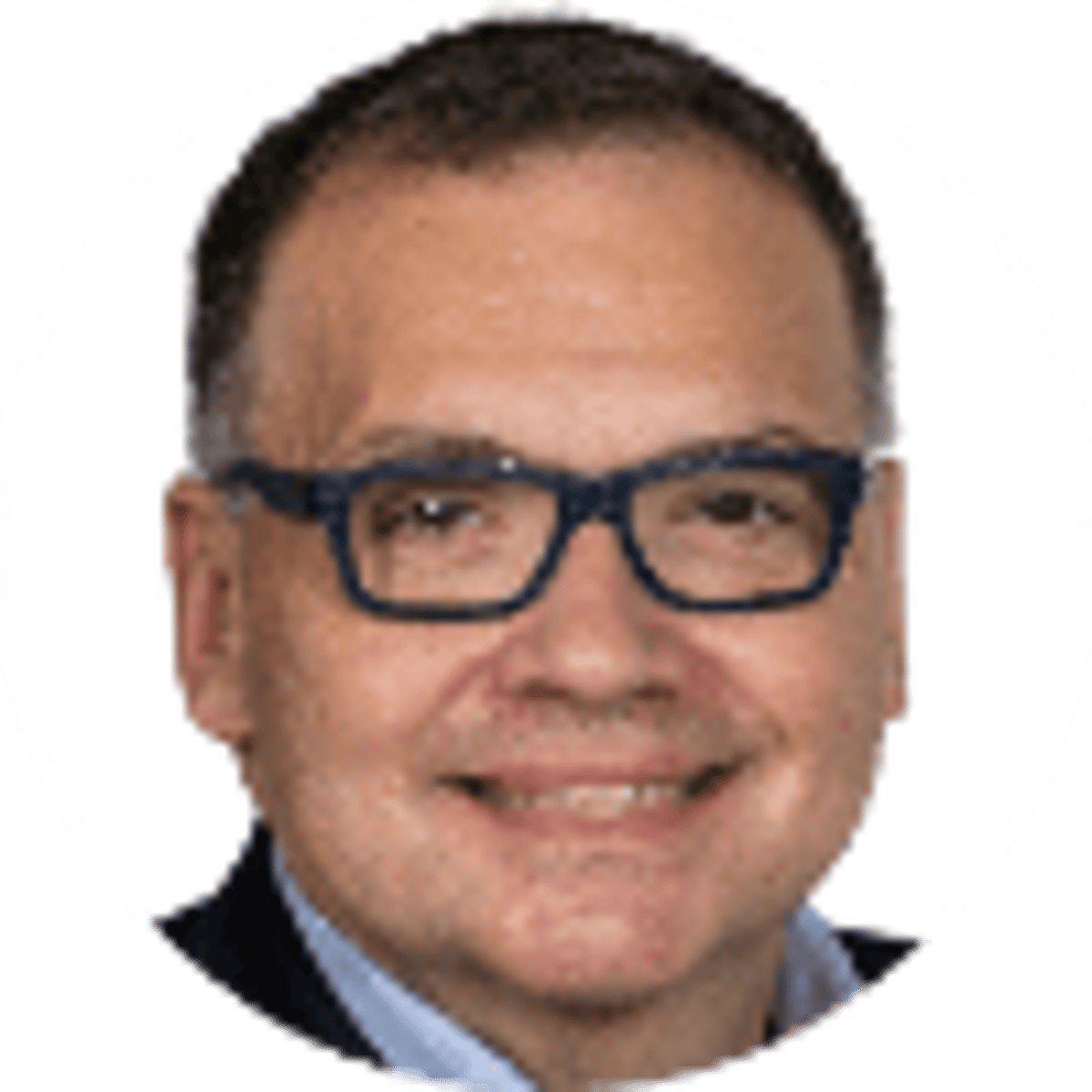 By Bill Speros | 6 mins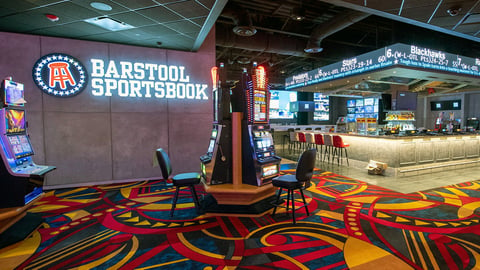 More than 20 years after David Portnoy founded Barstool Sports as a free gambling newspaper in Boston, the media and gambling company is fully in the hands of Penn Entertainment.
Penn on Friday completed its purchase of Barstool Sports in a two-step, $388 million deal. Barstool Sports began as a gambling newspaper in Boston in October of 2002. Penn rocked the media and gambling landscape three years ago when it initially purchased 36% of Barstool for $163 million.
Since its partial acquisition of Barstool was first completed, Penn has seen its digital footprint and revenue soar. The Barstool audience has grown 194% since it joined with Penn, the company said, and boasts more than 200 million followers on its various platforms. Penn's retail sportsbooks were rebranded under the Barstool banner and the Barstool Sportsbook betting app was subsequently launched. The Barstool Sportsbook app is available in 16 states and is set to launch in another when Massachusetts betting sites go live on March 10.
---
RELATED: Everything You Need To Know About Barstool Sportsbook Massachusetts
---
Now that the deal is fully complete, Barstool's audience won't see much of a change in terms of the content it consumes via the company's social platforms, website, podcasts and other digital channels. Barstool will continue to focus on gambling-rated content, in addition to sports, entertainment and consumer-focused entities like the "One-Bite Pizza" app made famous by Portnoy's video reviews.
"Barstool Sports is bigger than ever and has become more than I ever dreamed of. I'm very thankful to the Barstool team and Stoolies who have been along for the ride. I'm looking forward to this next chapter with Penn," Portnoy said in a statement.
Barstool sponsors the Arizona Bowl and live streamed the game in December. It also offers regular streams of "Rough N Rowdy" fights and produces about a dozen regular podcasts. It offers promotions for new customers who sign up to its sportsbook app, and it's expected to be among those that offer Massachusetts sportsbook promo codes from mid-March.
Penn was founded as PNG in 1982. It owns 43 properties and is worth about $5.03 billion. In addition to its long-term acquisition of Barstool, the company spent $2 billion to buy Score Media in 2021. TheScore is one of the top sports information sites in Canada. Its betting app is also available in Colorado, Indiana, Iowa and New Jersey.
Portnoy, 45, and his partners initially sold a majority of Barstool to The Chernin Group in 2016.
Portnoy's presence is both a magnet for controversy and a principle driver of Barstool's success. Barstool enjoys a loyalty among its audience unique in the sports, entertainment and digital space.

Multiple accusations of sexual misconduct have been levied against Portnoy, all of which he denies. Despite the allegations and rumor that regularly surrounds "El Presidente," he's never been charged with a crime or faced any civil actions based on those allegations.
During the COVID-19 pandemic, Portnoy launched a fundraising effort that raised more than $39 million for 348 small business, mostly restaurants, harmed by both the pandemic and its related shutdowns.
Big Changes Ahead For Barstool's David Portnoy?
Portnoy has been teasing his 7.2 million followers across Twitter and Instagram with news of a "March 1st Big Announcement."
In an episode of the "The David Portnoy Show" posted on August 24, 2022, after news of Penn's 100% acquisition was announced in an SEC filing, Portnoy said the outcome was always expected.
"This was old news packaged as new news," Portnoy said. "They always intended on buying it all. There's nothing new in this announcement for me."
In terms of what changes to expect at Barstool, Portnoy said: "Nothing. Literally nothing."

Penn Entertainment's subsidiary Penn Interactive owns the Plainridge Park Casino (PPC) in Plainville, Massachusetts and now operates a Barstool-branded retail sportsbook at the same site.
Penn CEO Jay Snowden offered a peek into how Barstool will operate under full ownership by Penn during a December 20 hearing with the Massachusetts Gaming Commission.
Before that hearing, Snowden defended Barstool, its employees, its responsible gaming practices and blasted a New York Times story critical of the company and Portnoy.
In an in an eight-page letter, Snowden also cited data from Google Analytics that claimed 85% of Barstool's audience on its owned digital platforms is over the age of 25, and that analytics also showed that 90% of its Facebook audience and 70% of its Instagram audience is also over 25.
"To be clear, neither Mr. Portnoy nor anyone else at Barstool has any control or decision-making authority over the operations of either the retail or online operations of Barstool Sportsbook. All decisions, directions, and influence over the operations of sports betting are made entirely by PENN team members who are authorized to do so and are licensed to do so as required. Barstool is solely PENN's media and marketing partner and will continue to operate as such once PENN acquires 100% of Barstool in February 2023," Snowden wrote in his letter.
According to a "Reporting Structure – Barstool Sports" informational chart that accompanied Snowden's letter to the MGC, several notable Barstool personalities including Dan Katz and Portnoy are considered "talent represented through loan out companies."
PPC's Massachusetts license application got bogged down over concerns about past sports betting violations incurred by Barstool and Penn, in addition to the sexual misconduct accusations against Portnoy.
Commissioners had Portnoy and Barstool on their radar even before sports betting was legalized in the Bay State last August, first raising concerns in the third quarter of 2021.
PPC's two days of license hearings in Massachusetts lasted nearly 10 hours and were far more acrimonious and antagonistic than those held for the other two Bay State casinos (Encore and MGM Springfield) or their affiliated Massachusetts betting apps.
The ties between Penn and Barstool Sports kept the MGC from granting a permanent license despite the fact that Plainridge Park Casino has been operating in the Commonwealth for seven years. It also made Barstool Sportsbook's license temporary and conditional on the company cooperating with a full investigation by the Commission's Investigation and Enforcement Bureau. That is still ongoing.
During the hearing on December 20, Penn agreed to prohibit anyone not 21 or over from attending any of Barstool's College Football Shows. At the same hearing, Penn said it would pay a $250,000 fine levied by Ohio regulators following an incident at the University of Toledo last fall when the company violated the Buckeye State's rules on marketing to people under 21.
About the Author

Bill Speros is an award-winning journalist and editor whose career includes stops at USA Today Sports Network / Golfweek, Cox Media, ESPN, Orlando Sentinel and Denver Post.
Our trusted sports betting partners bring you safe and fun playing experiences