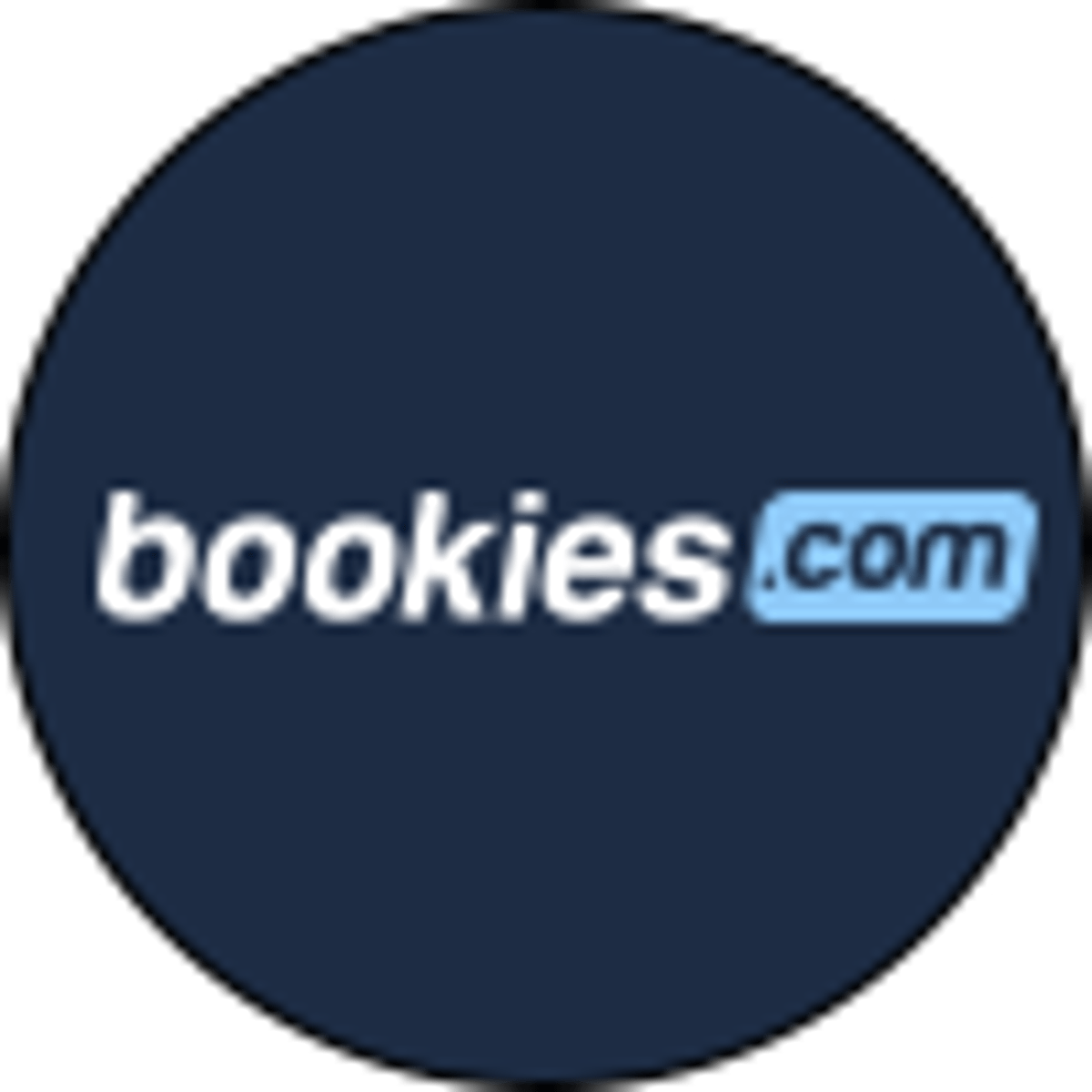 By Bookies.com | | | 7 mins
15 Richest LGBTQ+ Athletes & Former Athletes in the US
68
PLAYERS REDEEMED TODAY!
To most they are athletes and former athletes. But to others, they are more – heroes serving as societal role models on the world stage as open members of the LGBTQ+ community.
With June designated and celebrated globally as LGBTQ+ Pride Month – a time when we recognize the profound impact the LGBTQ+ community has had in people's lives – Bookies.com has assembled a list of the highest-earning of these athletes, based largely on data from CelebrityNetWorth.com and other news reports that calculated approximate net worth.
Caitlyn Jenner
Rising to fame at the 1976 Olympic Games by setting a world record and earning gold in the decathlon, Jenner publicly came out as a trans woman in April 2015. Capitalizing on a wide collection of endorsements, she has remained in the public eye with regular appearances alongside her family in the reality show "Keeping Up with the Kardashians" and now is running for governor of California in the 2021 California gubernatorial recall election as a member of the Republican Party.
Martina Navratilova
Navratilova defected in 1975 from Communist-run Czechoslovakia to the U.S. at the age of 18. She rose to fame by dominating tennis like no other – winning 18 Grand Slam singles titles and 59 in all, marking the Open Era record for the most Grand Slam titles won by a player, the last coming in 2006 when she was 49.
When she was 24, a 1981 New York Daily News article reported on Navratilova being in a relationship with a woman, making her one of the first athletes to ever come out in their prime. Continuing to capitalize off endorsement deals and tennis commentary appearances, Navratilova's career as an actress has recently begun to blossom, with Pulitzer-Prize winning journalist Glenn Greenwald currently developing a feature film documentary about her through Reese Witherspoon's production company, Hello Sunshine.
Billie Jean King
One of the most famous names in professional tennis, King earned 39 Gram Slam titles from 1966-1975 while also notably beating Bobby Riggs in the famed Battle of the Sexes match in 1973. Known for her speed, forceful net game and fierce backhand, King was outed as a lesbian in 1981 and lost all her endorsement deals.
Faced with the financial hit, she competed several years longer than she had planned. But today – married to doubles partner Ilana Kloss – she is a minority owner of the Los Angeles Dodgers and the WNBA's Los Angeles Sparks, as well as Angel City FC, a Los Angeles-based team set to start play in the National Women's Soccer League in 2022.
Esera Tualo
The 6-foot-3, 300-pounder nicknamed Mr. Aloha played nine NFL seasons as a defensive lineman, notably becoming the last player ever to tackle John Elway during Denver's 34-19 Super Bowl XXXIII victory over the Atlanta Falcons. Appearing on HBO's Real Sports in 2002 following his retirement after the 1999 season, he became just the third NFL player ever to publicly reveal being gay, joining David Kopay in 1975 and Roy Simmons in 1992.
An aspiring singer who appeared on NBC's The Voice in 2017, he also has flourished as an author and has made appearances on The Oprah Winfrey Show, The Tyra Banks Show and Good Morning America.
Jason Collins
He made history in 2013 by becoming the first active male athlete in any of the four major professional sports to publicly come out, breaking the news in a Sports Illustrated article by declaring: "I'm a 34-year-old NBA center. I'm black. And I'm gay." The following year he retired from the Washington Wizards and since June 2014 has been in a relationship with producer Brunson Green. He was among the first class of inductees into the National Gay and Lesbian Sports Hall of Fame in 2013.
Billy Bean
Having played for the Detroit Tigers, Los Angeles Dodgers and San Diego Padres over the course of his MLB career, Bean retired in 1995. In 1999, Bean came out publicly to Lydia Martin of the Miami Herald. Fifteen years later he was named MLB's first Ambassador for Inclusion. In 2016 he became MLB's Vice President, Social Responsibility and Inclusion, and he also currently serves as Vice President and Special Assistant to the Commissioner, allowing him to speak to each team in the league about the importance of inclusion and acceptance.
Adrianna Franch
Considered one of the most decorated players in Big 12 Conference and Oklahoma State University soccer history, she currently serves as the U.S. women's national team and Portland Thorns keeper. Becoming the first player to win the NWSL Goalkeeper of the Year twice and in back-to-back years, she married her wife, Emily Boscacci, in 2019.
Carl Nassib
Known around the NFL for his easy-going personality and respectable demeanor, 28-year-old Las Vegas Raiders defensive lineman Carl Nassib became the first active NFL player to announce he is gay when he shared the news on Instagram last week. Entering his sixth season after stints with the Browns and Buccaneers, the former Penn State defender has 20.5 career sacks and had the NFL's top-selling jersey on the Fanatics clothing network in the days following his announcement.
Sue Bird
The longtime USA Basketball and Seattle Storm superstar was drafted first overall in the 2002 WNBA draft and is considered one of the greatest players in league history, having won a record-equaling four WNBA championships with the Storm (2004, 2010, 2018, 2020), four Olympic gold medals (2004, 2008, 2012, 2016), two NCAA Championships with UConn (2000, 2002) and four FIBA World Cups (2002, 2010, 2014, 2018).
Currently the oldest player in the WNBA, Bird has been selected to 11 WNBA All-Star teams, eight All-WNBA teams and has served in the front office for the Denver Nuggets as their Basketball Operations Associate. She came out as gay and as Megan Rapinoe's girlfriend via ESPN in November 2018.
John Amaechi
Having played college basketball at Vanderbilt and Penn State, the former Cleveland Cavaliers, Orlando Magic, and Utah Jazz player became the first former NBA player to publicly come out as gay after doing so in his memoir, "Man in the Middle," in February 2007. Since retiring, he has worked as a psychologist and consultant, while also establishing his own company, Amaechi Performance Systems.
Tom Daley
One of the youngest Olympians in British history, he competed at the 2008 Beijing Summer Olympics at the age of 14. A year after earning a bronze medal at the 2012 Games in London, he came out in a YouTube video and has since married American filmmaker Dustin Lance Black.
Amanda Nunes
Widely regarded as the greatest women's mixed martial artist of all time, the current No. 1 in the UFC women's pound-for-pound rankings also is the reigning champion of the women's Bantamweight and Featherweight divisions.
She is the first woman to become a two-division UFC champion and is just the third fighter in UFC history to hold titles in two weight classes simultaneously – joining only Conor McGregor and Daniel Cormier. Engaged to fellow UFC fighter Nina Ansaroff, she is the first and only UFC fighter to defend two titles while actively holding them.
Adam Rippon
Having come out in 2015 during an interview for Skating magazine, he made history by qualifying for the 2018 Winter Olympics, becoming the first openly gay man to join Team USA for a winter Games. Then, in Pyeongchang, he became the first to win a medal. Later that year, he won Season 26 of "Dancing with the Stars" with professional dancer Jenna Johnson, and subsequently announced his retirement from competitive figure skating.
Johnny Weir
Long considered a superstar in the world of figure skating, Weir first made a name for himself on the international field at the Olympic Games in 2006 and 2010. In 2011, he came out as gay in his memoir. Since then, he has appeared in his own reality show, Be Good Johnny Weir, while hosting several lifestyle talk show segments and serving as a primary figure skating analyst for NBC.
Abby Wambach
The two-time American Olympic gold medalist is recognized as one of the most successful soccer players in the world. The forward had scored the most international goals of any player, man or woman, in history when she hung up her cleats shortly after leading the USWNT to a 2015 World Cup title - helping the US to become the first country to win three.
She then unapologetically went into the stands following the title game to kiss her then-spouse Sarah Huffman. Now married to Glennon Doyle, she has become multi-faceted in her retirement, including being an active motivational speaker and an author of two books.
Megan Rapinoe
Currently a midfielder for Seattle Reign FC in the National Women's Soccer League and the captain and star of the U.S. women's national team, she quickly made a name for herself in a series of TV interviews during the 2019 FIFA Women's World Cup, voicing her support of women's rights and LGBTQ rights as an openly gay woman.
That same year she became the winner of the Golden Boot and Golden Ball awards, giving way to sponsorships from Nike, Procter & Gamble, BodyArmor, Hulu, LUNA Bar, Samsung and DJO Global. She came out publicly for the first time in 2012 and has been dating WNBA legend Sue Bird since 2016. In 2019 she co-founded a gender-neutral lifestyle brand, re-inc, with fellow athletes Christen Press, Tobin Heath and Meghan Klingenberg.
All images via Imagn
About the Author
Bookies.com is your No. 1 destination for all things sports betting. It brings you the best sportsbook reviews and promo codes from the biggest names in the sports gambling industry, including Caesars Sportsbook, BetMGM, DraftKings, FanDuel and more. Check in with Bookies.com for the latest betting offers and picks across the NBA, NFL, MLB, NHL, golf, UFC and more.