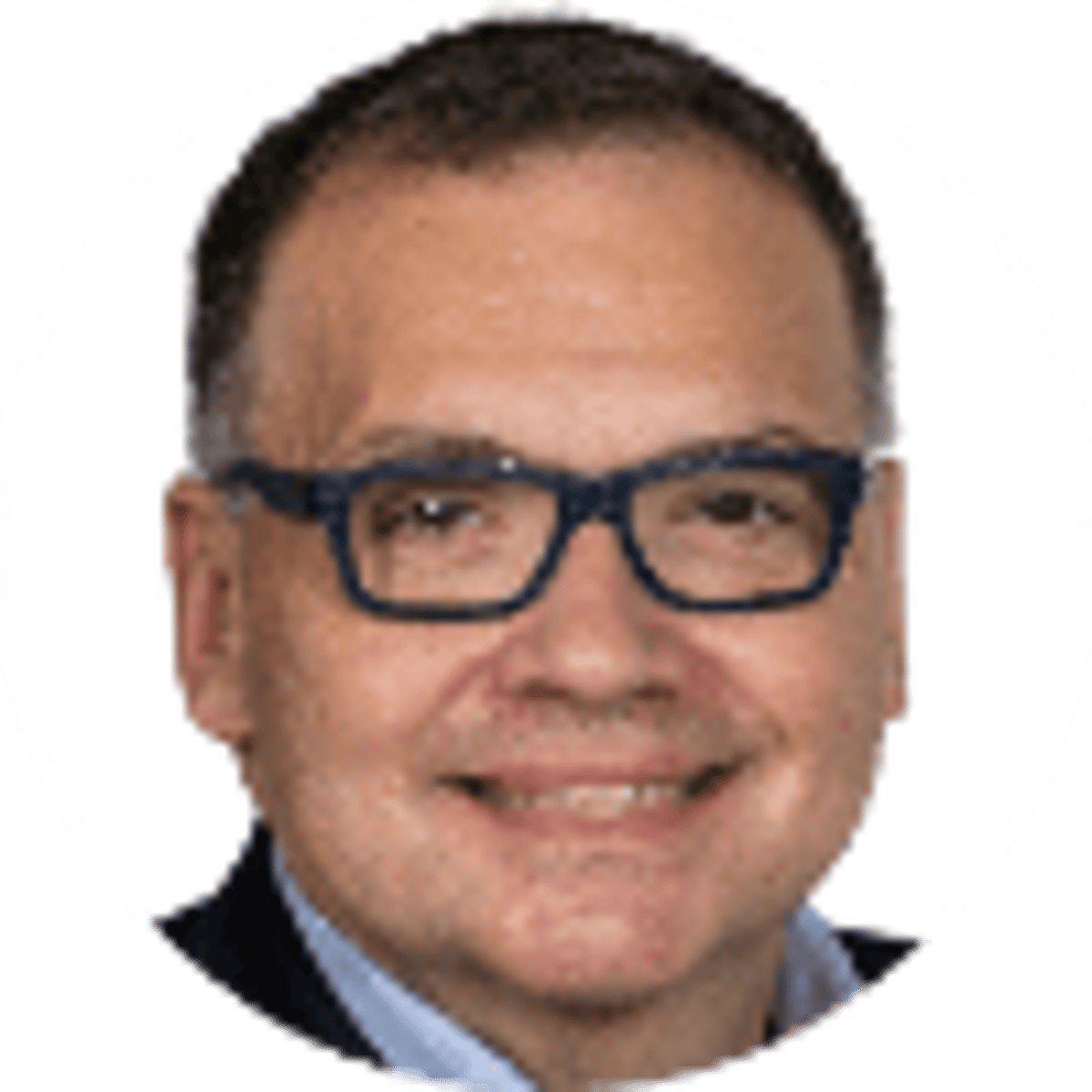 By Bill Speros | | 12 mins
Top 5 NFL Championship Sunday Player Prop Bets: The Joe Burrow Show
Caesars

Get up to $1,100 in First Bet Insurance - Promo Code: BOOKIESCZR

Bet Now
Mobile sports betting in Louisiana went live Friday, just in time for Bayou Bettors to back LSU legend Joe Burrow and his Cincinnati Bengals in the AFC Championship Game.
But is backing Burrow or any of those Cincy Cats worth your cash in the player prop markets on your favorite betting apps?
Let's take a look.
The Bengals and Chiefs meet in the AFC Championship Game Sunday at Kansas City. Kickoff is set for 3 p.m. ET. The Bengals' defense has been the determining factor in their playoff victories, holding the Raiders and No. 1 seed Titans to an average of 17.5 points. Meanwhile, the Chiefs scored 19 points in the fourth quarter and overtime against Buffalo in the Divisional Round. And the Bills boasted the top scoring defense in the NFL during the regular season.
The Bengals beat the Chiefs in Week 16 by a 34-31 score. In that game, Burrow demolished the Chiefs' secondary, throwing for an astronomical 446 yards and 4 TDs against no picks. His target of choice was former LSU teammate Ja'Marr Chase, who caught 3 of those scoring passes and amassed 266 yards receiving.
Patrick Mahomes II has the Chiefs in their fourth-straight AFC title game after that 42-36 thrilling win over the Bills. A victory Sunday puts the Chiefs in the Super Bowl for the third year in a row.
---
RELATED: Next New Orleans Saints Head Coach Odds
---
Neither Tom Brady nor Aaron Rodgers will be playing on NFL Championship Sunday for the first time in 12 years. The numerology is poetic. But what does it all mean for prop bettors this week as the 49ers visit the Rams? Not much, except that both Matthew Stafford and Jimmy Garoppolo each scored major upsets on the road last week.
Stafford shed his image, at least for now, as a quarterback who could not deliver in the clutch. He and the Rams raced 64 yards down the field on the stunned Buccaneers defense in just 29 seconds to set up a game-winning kick at the gun. The Rams' 30-27 victory came after they blew a 27-3 lead. Brady and Tampa Bay's defense wiped out that deficit to tie the game at 27-27 with less than a minute to go.
Garoppolo was less impressive against the Packers in the Green Bay snow, but he kept it together down the stretch and did not make crucial mistakes, allowing the 49ers' defense and special teams to topple Rodgers, perhaps ending his run in Green Bay.
In addition to beating the Packers on the road, the 49ers began their playoff run with a victory at Dallas. The 49ers have beaten the Rams twice already this season and in six straight.
---
QUARTERBACK BEST BETS: Ranking Every NFL QB Against The Spread
---
Best 5 NFL Championship Sunday Props Bets To Back
We have examined the full board available and pulled specific NFL odds to back from the two conference championship games. Here are our top picks from the best sports betting sites.
Odds via DraftKings and FanDuel. They are current as of publication. Check out our comparison of DraftKings vs FanDuel for more on two of the sports betting apps.
---
Joe Burrow, Over 287.5 Yards Passing
Odds: -114 at FanDuel
BUZZ: Mahomes and Burrow are at the vanguard of a half-dozen 20-something QBs who are forever changing the game. The era of the straight "drop-back" passer will officially end with Brady's retirement. We're not sure what oddsmakers are trying to pull here. Perhaps the Week 16 game is being given too much consideration. NFL betting fans should shop around because this line has been fluid all week and varies across several books.
But all signs point to Burrow going over this number given both the strength and flexibility of the Bengals' passing game. Burrow demonstrated his ability to take a beating and still produce stellar numbers against the Titans. Burrow is averaging 296 YPG in the postseason on top of his performance against the Chiefs earlier this season. Burrow won't be overwhelmed by the crowd in Kansas City. Nor will the Chiefs defense be able to keep him from putting up some monster numbers.
Patrick Mahomes II, Over 289.5 Yards Passing
Odds: -115 at FanDuel
BUZZ: Mahomes was limited to just 259 yards by the Bengals defense in that Week 16 meeting. But that was in Cincinnati. Outsmarting Andy Reid twice in one season is a challenge. Doing it in the span of just five weeks when the second game is in Kansas City . . . is not going to happen unless your name is "Bill Belichick" and you have prime-Brady at quarterback.
The Chiefs and Mahomes love to throw, and why not with Tyreek Hill and Travis Kelce roaming the field. Mahomes is averaging a dizzying 391 YPG passing in the postseason. The Chiefs averaged 39.9 passing attempts per game this year, a number that has gone up to 42.7 attempts in their past three. The NFL loves high-scoring affairs such as last week's Buffalo-Kansas City classic. That game peaked with 42.7 million viewers on CBS.
Jimmy Garoppolo, Under 232.5 Yards Passing
Odds: -130 at FanDuel
BUZZ: This price is our limit in terms of any prop wager. But the number is a discount when compared to several other books. This total opened at 222.5 yards and has been bid up. Much value is being placed on the Week 18 showdown, in which Garoppolo threw for 316 yards. He was limited to 182 yards in their previous meeting but had a 141.7 passer rating. The Rams, however, are much better on defense than they were just three weeks ago.
Von Miller appears to have regained his old-time form and was a menace in Tampa. The Rams were able to pressure Brady throughout last week, hitting him nearly 20 times. Garoppolo is injured and has been prone to breakage in the past. Garoppolo threw for just 131 yards and had a terrible 57.1 rating against the Packers, but San Francisco found its winning formula in ball-control offense, limiting turnovers and making trouble on special teams. The 49ers ran the ball on 57% of their offensive snaps against the Rams this season.
Odell Beckham Jr., Over 52.5 Yards Receiving
Odds: -114 at FanDuel
BUZZ: Like Miller, OBJ was an in-season acquisition by the Rams in their effort to go all-in for the Super Bowl 56 win on their home field. Beckham caught 6 balls on 8 targets against Tampa Bay for 69 yards. The 49ers figured him out early this season. In the two previous games against the 49ers this year, OBJ caught just 4 passes for a total of 36 yards. But he has since found his place in the Rams' playbook and locker room.
He's made 10 catches for 123 yards in the Rams' two playoff games thus far. He even threw a 40-yard pass to Cam Akers in the Wild Card round against Arizona. But there are no markets available on his passing totals. More importantly, OBJ is in line for a $1 million bonus if he plays and the Rams win the NFC title game. OBJ needs the money. He's getting paid in Bitcoin, which has lost about 45% of its value in the past two months.
Cam Akers, Under 63.5 Yards Rushing
Odds: -115 at DraftKings
BUZZ: Sony Michel has been underutilized by the Rams much of this season. Michel had a stellar history in the postseason with the Patriots. The last time he played in a conference championship game, Michel gained 113 yards on 29 carries with the Patriots three years ago. The Rams went with Akers against Tampa Bay and it proved costly. Akers fumbled the ball late in the first half with the Rams inside the Buccaneers' 5. He averaged a measly 2 yards on 24 carries against Tampa Bay.
The 49ers limited him to 3 yards rushing on 5 attempts in that Week 18 game. He has been unable to duplicate the postseason success he earned with the Rams last season. That's because the team now has Stafford, OBJ and Michel – none of whom were on the roster last year. Cooper Kupp, who caught just 4 passes for 78 yards in the Rams' two postseason games last year, is averaging 122 yards this postseason.
---
Louisiana Online Sports Betting Now Live
Following the launch of mobile sports betting in Louisiana, major sportsbook operators are offering promotions for new account holders that include hundreds of dollars in free bets and more. Caesars Sportsbook Louisiana is offering a deposit match worth up to $1,500 when you deposit at least $50 using the promo code "BOOKIESCZR".
BetMGM is offering a risk-free bet worth up to $1,000, also with the promo code "BOOKIES". FanDuel is also offering a risk-free first bet worth up to $1,000, while DraftKings Louisiana is giving new sign-ups a 20% deposit bonus worth up to $1,000. At BetRivers, you can get a first bet match worth up to $250.
About the Author

Bill Speros is an award-winning journalist and editor whose career includes stops at USA Today Sports Network / Golfweek, Cox Media, ESPN, Orlando Sentinel and Denver Post.