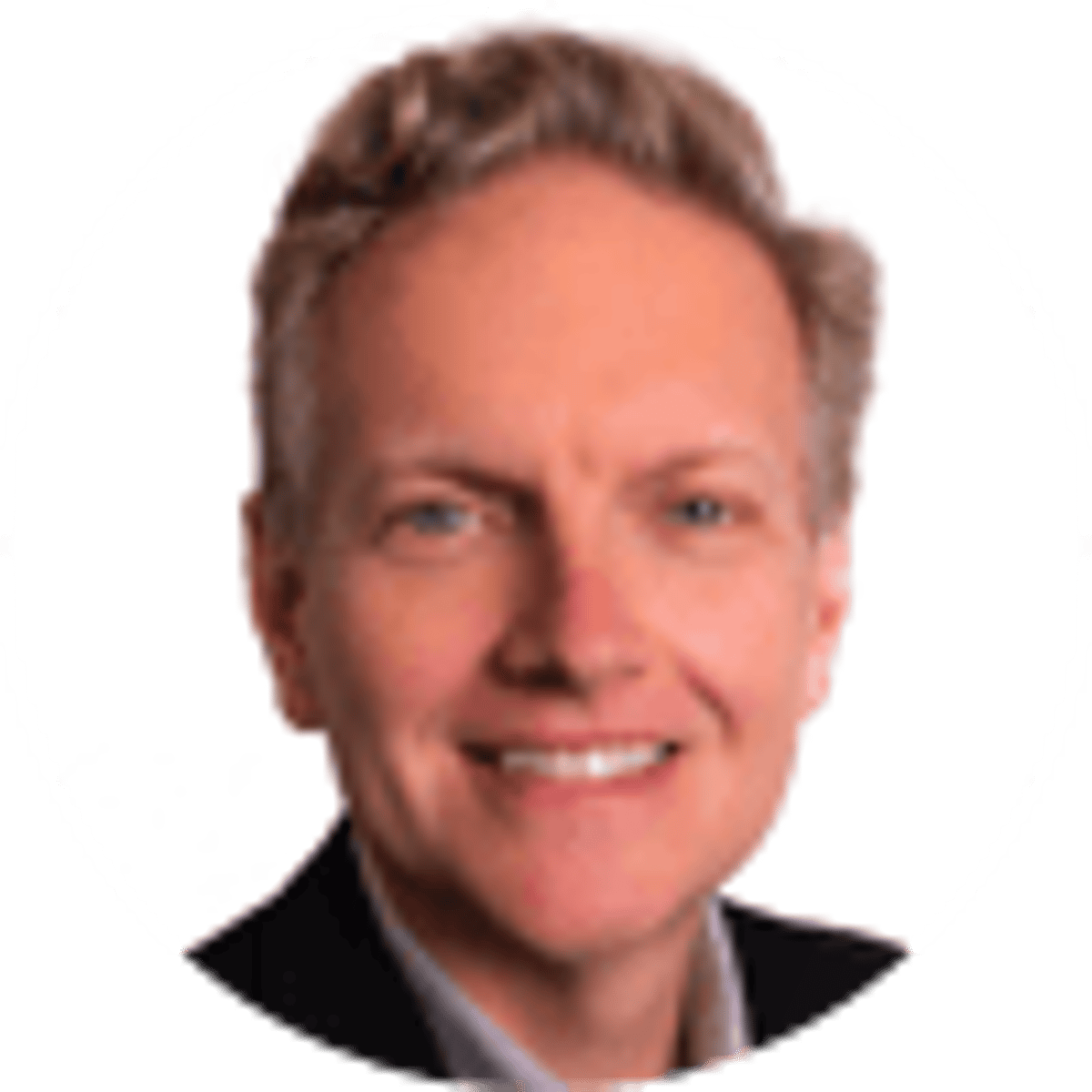 By Brant James | | 8 mins
Were Browns Super Bowl Bettors Bold or Just Tourists?
74
PLAYERS REDEEMED TODAY!
The sound and feel of a paper ticket ripping would have been much more cathartic. But as bad as those Cleveland Browns futures bets looked after Sunday, destroying the investment already would be premature-ish. Luckily, it's a lot harder to rip a phone in half in moment of pique. Another perk of mobile betting.
After all, the 0-1 Cleveland Browns still could win the Super Bowl.
Quarterback Baker Mayfield could still be named the Most Valuable Player of the NFL this season after a three-interception performance on Sunday.
And Freddie Kitchens could still be named Coach of the Year after his team looked unprepared and undisciplined in committing 18 penalties.
So, hold those tickets, right there in those fists still clenched tight after a 43-13 season-opening home drubbing by the Tennessee Titans.
Browns Squander Faith and Dollars in Opener
Still, the Browns proved not ready for the moment on Sunday that so many had anticipated and pined about. The $350,000 watch that prized offseason acquisition Odell Beckham Jr. wore during the game, in violation of league rules, compared perfectly to how expectation and emotion had skewed the assessments of fans and bettors regarding a team that finished 7-8-1 last season.
I built this Browns bandwagon. No way I'm getting off now. pic.twitter.com/dovAHtp5gA

— Jim Rome (@jimrome) September 9, 2019
Cleveland could recover in the next 15 games and fulfill some of the promise and prop bets that flitted like rose pedals before their cleats as they clacked toward the embarrassment of Sunday. But betting on the Browns to win the AFC North, as impressive as Baltimore was on Sunday (albeit against a Miami team that appeared each parts undermanned and uninspired), seems like a wasted ticket right now.
The Browns, who won the offseason with the perception of having quickly retrofitted their roster and changed their eons-long trajectory of woe, can truly show whether they are ready for their national cameo this week on Monday Night Football, against a Jets team that squandered a 16-0 second-half lead at home against Buffalo in the opener.
Cleveland Browns Relevant Even in Failure
This may be the Browns' last week as darlings – after that one loss they had already slid back to somewhere between +2200 and +2850 to win the Super Bowl.
But it won't be their last week of relevance. In an era where legal sports betting is becoming a broader national possibility and therefore a new facet of fandom, sportsbooks figure to absorb copious amounts of dollars from partisans who cannot separate the emotional act of rooting for a team from the calculating endeavor of betting on their games.
Myles Garrett is here to eat pineapple and explain penalties. And he's almost out of pineapple. https://t.co/JlVWpiJZmS

— Doug Lesmerises (@DougLesmerises) September 8, 2019
Browns to win the Super Bowl? The Cleveland Browns?
Sure!
Many had that internal conversation this offseason, presumably knowing that the Patriots, Chiefs and Rams will participate in the 100th NFL campaign.
Scores of fans made this calculation buoyed by heartening late-season play by Mayfield, improvements around the roster and the acquisition of one of the most dynamic wide receivers in football. A new hat is great, but it doesn't pay 14-to-1 odds if the Browns win it all.
During a panel discussion this spring at the ICE North America sports betting summit in Boston, NFL Executive Vice President and Chief Strategy & Growth Officer Chris Halpin and DraftKings CEO Jason Robins were flabbergasted when informed that the Browns had generated more money in Super Bowl bets at that point than any other team.
Ed Salmons, vice president of risk management for Las Vegas-based SuperBook, told ESPN.com on Aug. 19 that bettors there were "going wild on Baker Mayfield" most valuable player futures bets.
"That's tourist bets," DraftKings sportsbook director Johnny Avello told Bookies.com two days before the season began. "The reason I'll tell you that's tourist bets is because I think you are hearing that dialogue come out of Las Vegas. That's not the case for us in New Jersey or other areas where we have books.
"So, I think that was just a story of tourists coming in and betting the Browns. There's just certain teams that are the public darlings, so to speak. I just think people want to root for an underdog who has so underachieved over the past 10 years or so, and they just want to see them do better and they want to be riding on the coattails as they do it."
Cleveland: Gonna be a great year, this is our time, forget the past, we own the future

Also Cleveland, five hours before kickoff: https://t.co/PD69TQQGIC

— Jay Busbee (@jaybusbee) September 8, 2019
Cleveland opened as a 22-1 championship pick at most books in the offseason. It began the season at DraftKings at 7-1 to win the Super Bowl, behind only the Patriots and Chiefs. The Browns also entered the season as favorites in the AFC North.
"Expectations are high," Avello said, "which makes the bookmakers adjust the odds accordingly."
According to ESPN, William Hill had received more bets on a Browns Super Bowl win than on any other team in the states of Iowa, Nevada, New Jersey and West Virginia. The same held at MGM sportsbooks in Nevada.
"We get absolutely throttled if (the Browns) win the Super Bowl," Matthew Chaprales, head of content for PointsBet, told ESPN. "It's the biggest liability on the books since we came online in the U.S., and, frankly, it's not even close."
Avello said despite the volume of bets suggesting a belief in Browns success – including heavy action on Mayfield winning MVP and Kitchens being named top coach – betting has denoted a skepticism in Cleveland's win total.
"One category that they're being bet a little on the under is the win total," Avello said. "We're taking a little bit of money on it because you have to win 10, so to win 10, it means they probably have to beat the Steelers at least one game, probably have to beat the Bengals two games, probably have to beat the Ravens, possibly two games, to get to that 10 total.
"So, it's the over/under bettors (who) don't see (success for Cleveland). They don't believe they can get the 10."
Browns Fans Lack a Legal In-State Betting Option
Illegal offshore wagering options will remain the most convenient means for Ohioans until the state legalizes sports betting, but three border states offer bona fide outlets for those nearly 12 million residents. There's Indiana to the west, Pennsylvania to the east and West Virginia to the southeast. All three states have full mobile options.
West Virginia state delegate Shawn Fluharty, who represents Ohio County just across the river of the same name from the state of the same name, thinks Browns fans will boost his state's wagering economy, which regained mobile capability the last week of August. If they like the personal touch, there's a casino on Wheeling Island in the middle of the Ohio River off the Interstate 70 crossing.
"Oh, no doubt. I think we will (benefit)," he told Bookies.com, "with the vicinity of the Steelers and lots of Browns fans in my area in the northern panhandle and Morgantown as well."
Warning Signs about Cleveland Browns Abounded
Fans can be excused breathless and misguided exuberance. That's their job, and Browns fans have needed something to latch onto. But bettors should have known better. Granted, some likely grabbed decent prices on Cleveland prop bets when national buzz was just beginning. But a lot more money was sucked into the slipstream of this momentum thereafter.
SI.com NFL writer Andrew Brandt, Executive Director of the Jeffrey S. Moorad Center for the Study of Sports Law and former vice president of the Green Bay Packers, expressed his skepticism to Bookies.com a week before the season opener.
Cleveland's legacy of misery oddly perpetuates the false belief that the franchise is eventually due some sort of massive improvement. Combine that, Brandt said, with a large and passionate national fanbase, and a movement – even if misguided – is lit afire.
"It's an easier sell for the hype," he said. "You don't get as much hype about, 'Wow, the Jacksonville Jaguars are going to be a lot better,' because they don't have the following, they don't have the interest level.
"You say it about a team like Browns, which is one of those storied teams, and then you've got kind of got a story on steroids because of who they are."
Brandt said the fashionable narrative hardly ever fulfills itself. But Browns fans, even after one game, would likely settle for a sniff of the postseason. So, would at least some of the prop bettors. But Cleveland's division will make it difficult, he said.
"That's an interesting division because I think everyone in that division, with the exception of Cincinnati – I'm talking about Pittsburgh and Baltimore – I see them as always well-coached, always right in the mix," Brandt analyzed. "Even with the Steelers losing (Antonio) Brown and (Le'Veon) Bell, it just seems like that's a team that's going to be there.
"And then I really like what Baltimore is doing with kind of changing the game at quarterback. So, it's a tough one. Unless you see three teams in that division making the playoffs, which could happen. … (But) probably not."
Those Browns Super Bowl betting slips might make a whimsical souvenir. Or a note of caution for the future.
About the Author
Brant James has written for SI.com, ESPN.com, USA TODAY and the Tampa Bay Times, among other publications.