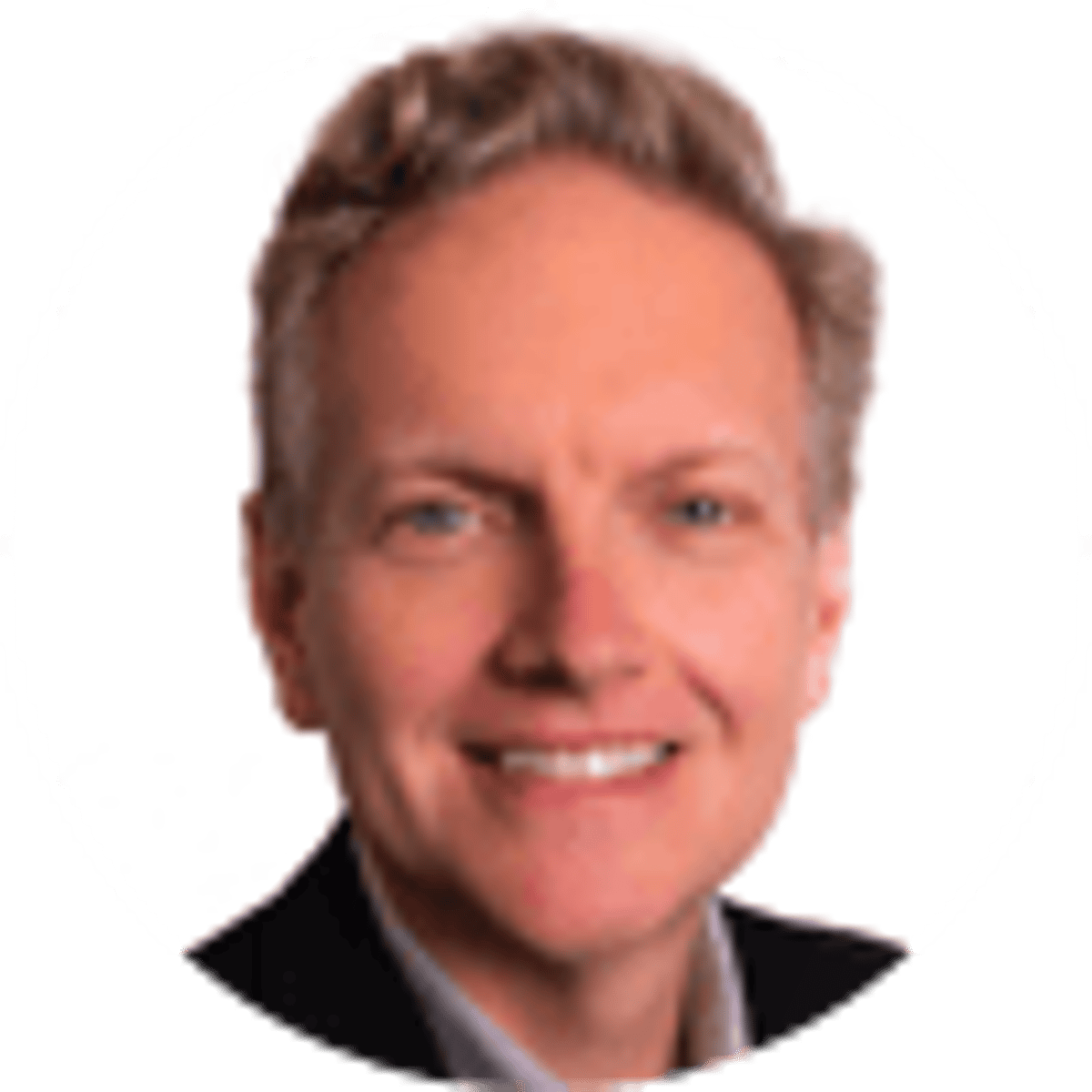 By Brant James | | 8 mins
Can NFL Thank Legal Sports Betting For 2019 Ratings Rise?
21
PLAYERS REDEEMED TODAY!
Fact: NFL ratings are up in 2019 after four weeks of regular season play.
Fact: Sports betting is legal and underway in 13 states comprising around 20 percent of the United States population.
Fact: Only eight states, comprising about 10 percent of the U.S. population, were in business by some point of the 2018 NFL season.
Conclusion: Sports betting has helped improve NFL ratings.
Probably. Right?
Television executives, CEOs of companies they hope to sell advertising time to and stakeholders in the gaming industry are likely asserting with varying degrees of bullishness a theory supported by numerous studies: Bettors are inclined to watch sporting events on which they wager. The spike in viewership in the most lucrative market of the betting season can therefore be taken as a heady validation.
Trouble is, few of those principals are saying such for public consumption. And if they can prove it, they're covering their notes.
DraftKings co-founder and chief revenue officer Matt Kalish has seen corroborating data – both from internal and external research - relating to daily fantasy, though, and is certain there is also a correlation with sports betting.
"It's not even a question," he told Bookies.com. "It's proven that when people are engaging in, whether it's fantasy sports or sports betting, they engage much more in the real-life content. So, they'll watch more games. They will completely watch more games. They won't shut it off if it's a blowout because often there's a point spread or some kind of fantasy point element where they can still continue to watch and get enjoyment out of the game."
---
RELATED: Injury Info Evolution Provides Next Edge for NFL Bettors
---
Because somehow, with marquee quarterbacks convalescing or retiring, penalties bogging down play – until Patriots quarterback Tom Brady became a Twitter evangelist on the subject – and much of the league's early mainstream oxygen burned by the Antonio Brown melodrama, the NFL has for now stemmed a tide that threatened both its prosperity and that of all the cottage industries blooming around it.
And for the sports betting industry, its growth as a part of the sport's presentation certainly hasn't curtailed the consumption of it.
Football is numbers and numbers are up
NFL Media consumption figures through Week 5: Over 142 Million have watched NFL games. Viewership up +6%. ENTIRE list of Top 20 TV shows this season are NFL Games pic.twitter.com/aBCWpYIFnM

— NFL Media (@NFLMedia) October 9, 2019
Sports and sports betting are about data points. And even if entertainment value is down and entertainers are in soft casts, players continue to provide the catches, yards and touchdowns that are the grist for wagers.
Has legal sports betting saved the NFL? Have there been enough new bettors to manifest a shift in ratings that the unknown number of illegal, offshore betting customers could not? Well, that's unknown, too.
Cowboys owner Jerry Jones had it summed up weeks ago.
"Betting and wagering has been an integral part of the NFL for a long time," he told Yahoo Finance. "So it's always been a part of it. It manifests in various ways, but it's always to the benefit of the viewership. The viewership is where our numbers will increase. The viewership is where people will stay longer. And that value then is how our sport will benefit from gaming."
But Phillip Swann, a television analyst who authors TvAnswerman.com, cites "a combination of the explosion of exciting young QBs, and an elimination of the anthem controversy," referring to mainstream and presidential backlash from political protests by Colin Kaepernick and others. Swann is not alone in this conclusion.
But for now, the sports betting industry is taking those data points at face value. Which means a win.
Jennifer Roberts, Associate Director of the International Center for Gaming Regulation at UNLV, said in an email to Bookies.com that she has seen "nothing measurable so far" regarding sports betting's influence on NFL ratings, but noted recent commercial agreements between the league and Caesar's Entertainment and DraftKings as evidence of an expectation of impact.
"I would expect (another assumption) that transparent sports betting will bring increased fan engagement, but certainly there are added sponsorship opportunities and increased number of commercial arrangements (such as official data)," she said.
NFL Ratings Remain Mostly Formidable
NFL ratings curbed a two-year decline last season, ticking up 5%. They were up 4% on traditional broadcast and stream services after three weeks of the 2019 regular season, with most properties but NBC's Sunday Night Football seemingly experiencing a renaissance in a cluttered content culture where all major sports leagues are struggling for share.
A factoid for the gaming industry to seize upon might be that the uptick last year coincided with the introduction of legal sports betting in seven new states. The improvement this year has coincided with the debut of six more, with gaming interests and state politicos hustling to make opening kickoff on Sept. 5.
According to a Morning Consult study commissioned by the American Gaming Association and released in September, 75% of NFL bettors claim they are more likely to watch a game on which they have placed a wager.
All this while networks continue to integrate betting information into traditional broadcasts or create new gambling-centric ones. Fox has even launched its own betting platform in New Jersey, Fox Bet, , using on-air talent as barkers.
Yahoo Sports general manager Geoff Reiss told SportTechie that his company is looking at (potentially developing a betting platform) as a very interesting possibility in terms of how we could round out our gaming offerings to our fans."
"And we know both through third party research around people who play fantasy games as well as our own research on our own audience that not only do these fans have a high level of predisposition towards sports betting, but the majority of them are actually already doing it," he said. "Most of it through illicit means. If we can find a way that makes sure that the experience is made available to fans who want it, who are of age, and are living in a legally addressable market, I think it's something we'd be interested in."
The debut of Thursday Night Football on Fox between the Eagles and Packers amassed 17.7 million viewers for a 22-percent improvement over last season, which is made more impressive given that Dish Network was blacked out in 17 markets including New York, Los Angeles, Chicago, Philadelphia and Dallas-Fort Worth because of a contract dispute with the network.
Viewership increased to 18.6 million with the addition of Amazon Prime customers.
Pennsylvania. Betting state. Philadelphia fans, avid bettors on local teams, as evidenced by the rush of handle on MVP prop bets for quarterback Carson Wentz before the season began. Perhaps this game provided a toe hold for the theory. Or it could also have been the incredibly popular opponent. The Eagles' contest against the Falcons had marked the lowest-rated and least-watched Week 2 installment of Sunday Night Football on NBC since 2007.
That shortfall could perhaps be attributed to the oddly horrible attraction of the Falcons to national audiences. Milwaukee, New Orleans and Chicago have in general been among the top metered markets for the NFL so far. But neither Wisconsin, Louisiana nor Illinois has legal sports betting, although Illinois is bordered by Iowa and Indiana, which do, including sportsbooks within 25 miles of downtown Chicago.
NBC Sports' Dallas-New Orleans matchup – without Saints QB Brees, who is out after having thumb surgery – delivered a weighty 15.5 million households, representing the game's highest overnight ratings for Week 4 in seven years. The rating was a 26-percent increase from the same game last year. CBS had earlier in the day posted a three-year high for its national slot.
None of the networks that broadcast NFL games responded to interview requests on whether sports betting might have impacted ratings, except for ESPN, which declined comment through a spokesperson.
The thread following a tweet from FOX executive vice president of Research, League Operations & Strategy, Michael Mulvihill illustrated the debate.
Fox football viewership through last night:

NFL Sundays: Up +7%

TNF: Up +18% (overnight rating)

CFB Saturdays: Up +44%

NFL Sunday, NFL Kickoff, and Big Noon Kickoff pregame shows all up over last year as well.

— Michael Mulvihill (@mulvihill79) September 27, 2019
Mobile Use Verifiable Positive Indicator
There have been positive indicators for television networks in the opening weeks of the season even if legal sports betting's impact on the upturn is uncertain. In the process it appears one of the prevalent big-think theories of sports betting and media symposiums alike are coming to fruition.
A Colling Media survey reported that 58% of adult viewers consumed a Week 1 game through a paid streaming service or app. The NFL Sunday Ticket package attained 20% market reach that week, but according to the study, "One respondent watched games on PlayStation Vue, fuboTV, CBS All Access, and Amazon Prime, all in the first week of NFL's young season."
This would also be heartening news to the fledgling sports betting industry in the United States, with mobile wagering expecting to continue current trendlines as the most popular method play. A mobile device in hand is not only a means to watch live sports, but place live bets through sportsbook apps in Iowa, Mississippi (on casino grounds), Nevada, New Jersey, Pennsylvania, Rhode Island and West Virginia.
Indiana joined the club on Thursday and Oregon is slated for its first mobile bet on Oct. 7.
In New Jersey, 82% of sports wagering handle has been produced through online means this year. That's a big number, just like the 75% from the Morning Consult study, which American Gaming Association senior vice president of strategic communications Casey Clark called "a great example of how sports betting enhances the fan experience and drives interest in games."
"The spread of legal, regulated sports betting across the U.S. provides Americans new ways to engage with the games and teams they know and love," he told Bookies.com.
If the NFL knows legal sports betting is partly responsible for all this good news, the league would love for it to continue.
About the Author
Brant James has written for SI.com, ESPN.com, USA TODAY and the Tampa Bay Times, among other publications.