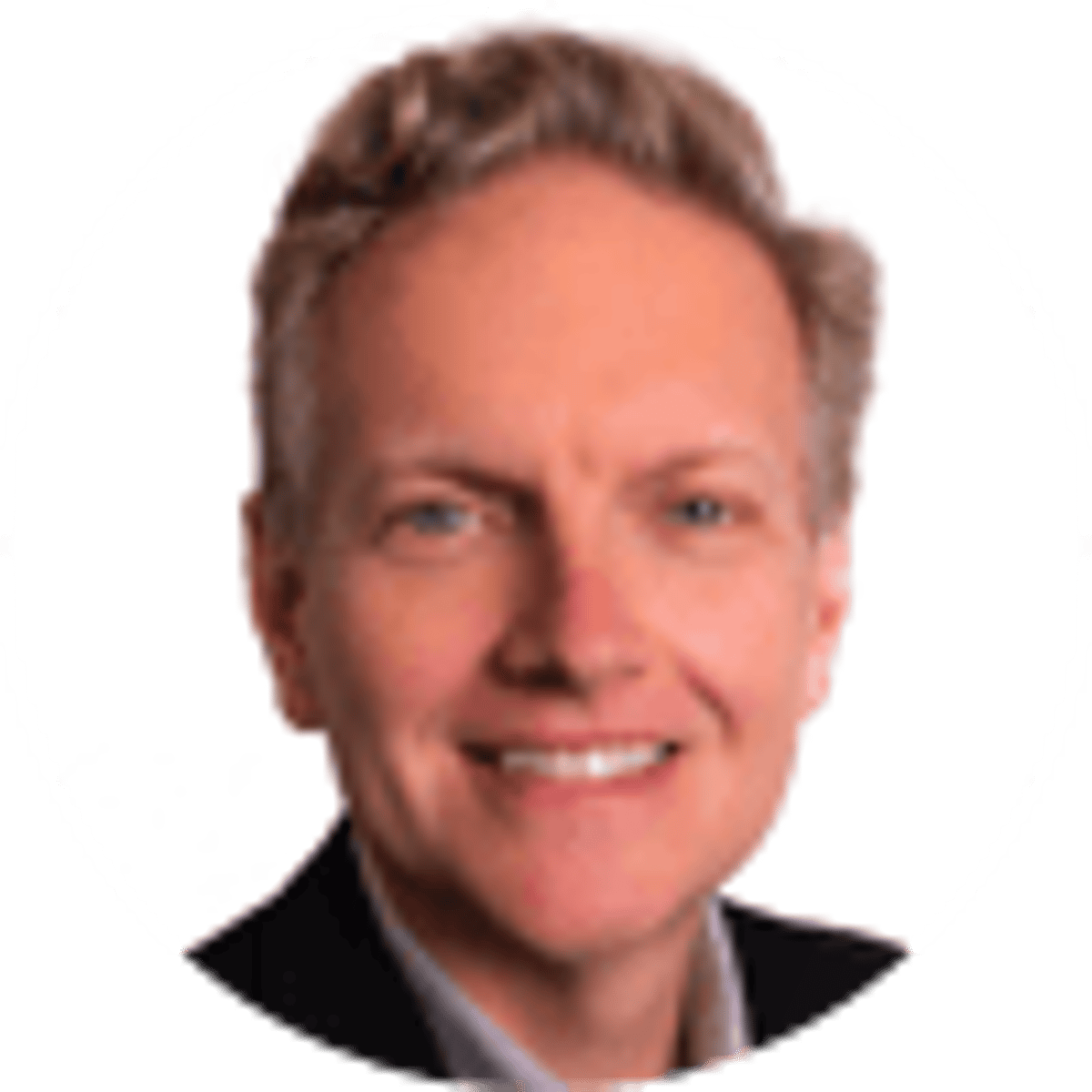 By Brant James | | 13 mins
Injury Info Evolution Provides Next Edge for NFL Bettors
24
PLAYERS REDEEMED TODAY!
The Green Bay Packers were 14-1, assured a bye and homefield advantage in the NFC playoffs and facing a meaningless divisional game against the Detroit Lions. Presented with a chance to rest quarterback Aaron Rodgers at the end of what had been an eventual MVP-award-winning regular season, coach Mike McCarthy made a sensible decision with major implications beyond Lambeau Field.
Jan. 1, 2012: A day when the value of the most glorified, coddled, coveted and, say oddsmakers, important players in the NFL was yet again certified in comparison to all of their "peers." Jimmy Vaccaro remembers it vividly.
The Packers entered the game as much as a 10-point underdog, to the 10-5 Lions. Little-used future journeyman Matt Flynn would provide custodial service at quarterback.
"We opened at [Lions –7] because we figured, at least, Aaron Rodgers would be worth seven," Vaccaro, the head oddsmaker at South Point Casino told Bookies.com. "That was the biggest adjustment I've ever seen from a quarterback playing to not playing because the Packers were really sky-high with Rodgers and were making runs three or four years in a row.
"I remember because it wound up a 10-point difference."
Flynn defied oddsmakers by producing the game of his brief career, throwing for six of his eventual 17 career touchdowns in a 45-41 "upset." The Packers entered the divisional round two weeks later with a rested Rodgers as eight-point favorites and were walloped by the Giants, 37-20.
Quarterback Attrition Testing Oddsmakers
Flynn and those Packers are still considered an outlier, though. The quarterback primacy theory was tested again entering Week 3 of the NFL season after Pittsburgh Steelers quarterback Ben Roethlisberger suffered a potentially season-ending elbow injury and New Orleans quarterback Drew Brees underwent surgery that could cost him two months after tearing a thumb ligament in his throwing hand.
Pittsburgh was tabbed as a 6.5-point underdog at San Francisco and lost 24-20 and the Saints spasmed from likely 1.5-point favorites, Vaccaro said, to 4.5-point underdogs at Seattle. New Orleans won, 33-27. Still, Vaccaro said, the theory bore out.
"You can almost tell what Brees is worth. So Brees is like a six-point differential. With Roethlisberger, it's about the same thing," Vaccaro said. "Now, there were some teams that because the team is better, it doesn't move it as much as people would think."
Pittsburgh's title odds didn't adjust much initially because of the team's overall uncertainty, but have since tanked. The Saints' Super Bowl odds barely jostled because they play in a putrid division and expect the league's all-time yardage leader to return.
"It's not easy, obviously," William Hill director of trading Nick Bogdanovich told Bookies.com of the process of quantifying injuries. "You factor in how big of a drop-off it is to the next quarterback up. Lots of times you don't have information on that second quarterback. In the Saints' case, where Teddy Bridgewater has been around the league for a while, you know what he's about and about what he's capable of. So, we come up with a determination of whether he's four-and-a-half points worse than Brees or five points worse than Brees, something like that.
"In the case of Roethlisberger and Mason Rudolph, we got like a half a game of Mason Rudolph [in Week 2]. It's obviously more of a guess, but that's all you can do."
But, ultimately ...
"Obviously, quarterbacks are way more important than a running back," Bogdanovich said. "Running backs are fairly replaceable. Quarterbacks aren't. It's night and day between a quarterback and a running back."
How Do Running Back Injuries Affect Lines?
That truism will be tested this week with the betting lines for the New York home game on Sunday against the Washington Redskins. In a 32-31 victory at Tampa Bay in Week 3, rookie quarterback Daniel Jones passed and rushed for two touchdowns each in his first NFL start. But running back Saquon Barkley – who was second in the league with 1,307 rushing yards last season and scored 11 touchdowns - was injured and likely faces a lengthy recovery from a high-ankle sprain.
Vaccaro said marquee teams such as Dallas which generally draw high betting volume might lead bookmakers to "cheat them a point" on opening lines. That would be the case if running back Ezekiel Elliott, the 2019 rushing leader, was injured.
"There is no running back that's ever been, if he's in or out of the game ... you might move at a point-and-a half with that," Vaccaro said. "The other thing is, no receiver is worth that much. The only thing that I've ever seen in doing it for the last 50 years, when Lawrence Taylor played on defense, he was the only defensive player that I knew, if he didn't play, would move the line.
"That's incredible. Even a point, a point-and-a-half. That's the type of thing. But no running back."
Bogdanovich acknowledges "it's not rocket science, it's not brain surgery," but an illusory skill in an era when handicapping is becoming more often the domain of quantitative analysts.There is no algorithm for assessing the value of a personnel loss, Bogdanovich said.
"Gut and intelligence," he said.
Injury Data Companies Offer Bettors Edge?
There are those who absolutely believe there's an algorithm for that. Or the application of a medical background and real-world experience. Data-driven and making informed assessments from a distance via video streams, purveyors of a rising form of media, fueled by the daily fantasy and sports betting public, cater to a potential growth market in the wagering sector.
With in-play wagers expected to become more of the taste of the new betting public, instant information and analysis, including the chances the quarterback's favorite target returns from a first quarter muscle pull, are commodities.
"More and more it's going to be in-game, real-time betting, prop betting in games," Dr. David Chao, an orthopedic surgeon who runs ProFootballDoc.com, told Bookies.com. "If Saquon Barkley's not coming back, even if there's a low limit, why wouldn't you take Saquon Barkley under yards in the second half?
"When Elliot came back from Cabo and signed, I was told that you could lay a wager on'Ezekiel Elliott carries in Week 1, 15 over/under.' I'm like, 'Look, I don't tell you what to do ... could he do more than 15? It's possible, but the Cowboys would be playing Russian roulette with a soft tissue muscle injury. I think they're smarter than that. They're going to go under.' Now I was thinking 10-to-12. He ended up with 13. But then people say, 'Well, you can't get a lot of money down on that. OK, but $300 is $300.'"
Call it injury industrial complex. Increasingly crowded, each concern is in search of a niche as it vies for clients and subscribers.
Chao, a practicing orthopedic surgeon, was the head physician of the then-San Diego Chargers for 17 years. In recent years his weekend hobby as an NFL injury analyst on Twitter has expanded into a national platform and a plan to open a subscriber service.
"I have a distinct advantage because if you're getting audited by the IRS, do you want an accountant helping you out, or do you want an accountant who used to be an IRS agent?" Chao said. "So, does it help as a gambler if you used to be a handicapper for Caesars? I'll bet it does, right?
"And so I sort of fell into doing this because I was just interested. Injuries are my world and it ended up showing over time that I was 95-percent accurate and organically it's grown, it's grown quite significantly."
---
---
Inside Injuries, founded by radiologist Dr. Anand Lalaji in 2015, currently employs professionals with 70 years of orthopedic experience, CEO Sampson Yimer told Bookies.com. The company uses a cache of historical player data, visual observation and publicly available medical reports to feed an algorithm designed to assess not only the prognosis for return and quality of play for an injured player, but the likelihood of an athlete succumbing to a future medical problem. The company claims an "80-percent accuracy rate in identifying injury risk for players during the 2018 NFL season."
Sampson said the company's "guidance on social media with respect to the potential for a hundred other injuries" following NBA star Kevin Durant's May, 2019 calf injury essentially presaged his eventual tearing on an Achilles tendon in June.
Inside Injuries staffers data-mine the Internet and assess video and publicly available injury information, accounting for reliability of the source to make assessments. Players health is presented in percentage basis on the site or via app, with predictive information also available and the algorithm accounting for such minutiae as how the body part injured relates to the skills needed to excel at optimal level of a given position.
Not only does the service provide predictive and current health data for players, but a comparison of aggregated betting lines compared to an Insider Injuries line which takes into account injuries on the teams involved.
Sampson said that the company will soon also begin offering its service for subscription to other ventures including insurance companies, teams and agents. Its website makes a clear pitch to sports bettors, asserting, "Sports fans, and those with a financial interest in the outcome of sporting events, place a high value on credible information that gives them an 'edge.'"
"I think the sports betting space in the U.S. is a constantly evolving industry," Yimer said. "Just given that it is currently legal and in a number of states, I would say certainly there's been a greater amount of interest in the data and insights that we can provide.
"And I think there's a great amount of interest from the fantasy perspective as well. I think the interest has increased over time and will continue to do so as the data just becomes more helpful for people that are utilizing it to make decisions. So, we've certainly seen an increase in interest in our products."
It's been an explosive and unexpected arc for a company started after Lalaji posted a blog regarding a Cristiano Ronaldo injury before the 2014 World Cup. It became so popular he launched the web site to feed an obvious fan interest. The Atlanta-based start-up now has multiple data deals with fantasy providers including Yahoo and FanDuel and a weekly injury mailbag in The Athletic.
The Football Doctor Is in
Chao had just dropped off his children at school when he received word from one of his assistants that New York Jets quarterback Sam Darnold had been diagnosed with mononucleosis and ruled out of the second game of the season against the Cleveland Browns.
"I immediately wrote an article and tweeted and put on the website that, hey, he's going to miss a lot more than Monday," Chao recalled. "This is mononucleosis. First of all, even if it doesn't last a couple of weeks, which it will, his spleen and or liver are going to be enlarged. it's minimum three weeks before he can return just for that reason.
"And I said, look, he's not playing in September. He will play in November. The hope is he plays in October, but we can't tell you when and what is the timeline in the end: three to seven weeks. That was September. Sometime in October. We're not sure. Well, I told you that on Thursday. Now how do you make that actionable? I told you that at 2:30."
It's just so incredibly rude pic.twitter.com/aydEeBt7jk

— Timothy Burke (@bubbaprog) September 17, 2019
Such was another day for the San Diego-area physician, who set out only to tweet – often with children on his lap – but whose side occupation has expanded his schedule even as he continues to practice. His ever-expanding video-analysis and predictive system will eventually go behind a paywall "when it's mature." Chao politely but unabashedly asserts the value of a commodity he expects to serve the "1-percenters" of sports betting because, he said, "for the actual guy who takes gambling seriously, this will be a must-have situation."
"This year, off season, I had a crossroads. I mean people are calling me, texting me for basketball, this, that and the other and there's more and more demand," he said. "If you looked at a couple of years ago, you never heard from Ian Rapoport or Adam Schefter on game day and now look at what they do now, tweeting right alongside of me on injuries. I think maybe I've had some small goal in accelerating that timeline or at least demonstrating the want for information early."
Chao Takes Inside Insights Mainstream
Chao is as reliant on the same video analysis methods as many of his competitors - "this is informed opinion, not diagnosis. Not 100 percent," he said - but having walked onto NFL football fields and laid hands on the injured gives him an advantage, he insists.
"I studied video when I was in the NFL after seeing a guy on the field, on the sidelines, in the locker room," Chao explained. "After an MRI on Monday, the head athletic trainer and I would go upstairs and look at videos. I didn't know, I didn't plan this at the time, but now it's so helpful in terms of looking at video and reverse-engineering what happened, which is why I came out with 'Saquon Barkley high ankle sprain' within minutes after he was injured of seeing the video, before anybody else.
"And then I wrote an article saying he's going to miss several weeks now. I didn't pin down the number. But several weeks certainly, he's going to miss. Several looks like four, maybe more. We'll see."
Expect MRI to show high ankle sprain as the video showed. See how much time missed at https://t.co/dFDT8os6QG pic.twitter.com/Z286A2LcBT

— David J. Chao (@ProFootballDoc) September 22, 2019
Chao said he's never been a gambler, an important point to underscore as he still treats professional athletes and therefore traverses a delicate path between his professional interests. He says his long tenure in the NFL imbued him with a sensitivity to the perceptions of gambling and sports, but with increased demand for his service has come to understand its value to bettors. The NFL has not pushed back on his business, Chao said.
"As a private citizen they don't have any control. So, I haven't gotten any direct blow back from them at all," he said. "I am the official SiriusXM sports medical analyst and they're a media partner with the NFL and that seems to work out fine. I make a big point of always saying I'm not breaking any rules.
"I'm insider knowledge, not insider information. And that's a big difference, right? Insider knowledge can make you a lot of money in the stock market. Insider information can land you in trouble.
"So I don't violate HIPAA. I do operate and do stuff on NFL players. I do talk with agents and sometimes coaches and certainly some in management, but I don't reveal any of that in what I do on Twitter or at the website."
Chao is not a tout, makes no predictions about actual lines or outcomes, which includes choosing not to challenge oddsmakers on the belief that a quarterback is the singular most impactful player on a field.
But in his detailed explanations of how the Cleveland Browns' injury situation represented the biggest "delta change of the week" and how injured wide receivers degrade special teams for the Eagles, his application of gut and intelligence is easily discernible.
---
---
And this contest between oddsmakers and those helping bettors beat them figures to only broaden in the future.
"This website is a three-year play as gambling gets going," Chao said. "We're on the early end of a CBD, gambling, being legalized, et cetera. And it's going to grow and we want to do it the right way, in a classy way. And to me this was the information that gamblers are going to want, that he really can't get anywhere else than that we'd have.
"It's not like gambling was legalized and here I came, I mean, I was doing injury information. It just so happened that gambling is now legalized. So, I think we're best-positioned to do this."
Like a quarterback.
About the Author
Brant James has written for SI.com, ESPN.com, USA TODAY and the Tampa Bay Times, among other publications.