CBS Mulling Stance on NFL Odds Talk During Game Broadcasts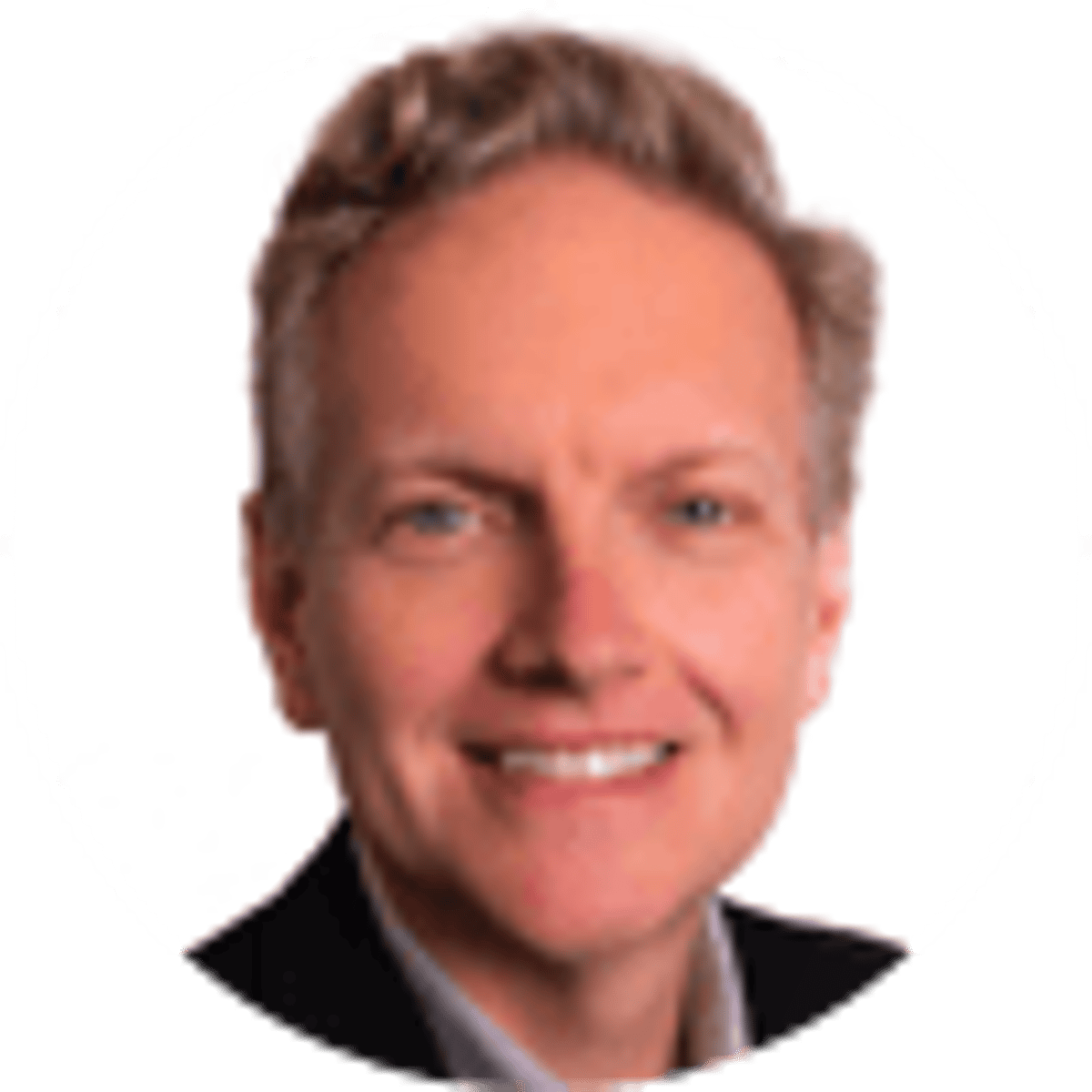 By Brant James | 7 mins
It wasn't a yes. But it definitely wasn't a no.
And for the sprouting legal sports betting industry in the United States, CBS Sports chairman Sean McManus' comments during the network's annual National Football League media event on Tuesday comprised a heartening so-you're-telling-me-there's-a-chance.
"We're still talking about it," McManus (pictured above) said when asked whether the network would allow broadcasters to discuss gambling content during NFL games this season. "We have not formulated our plan yet, but it's under discussion and we'll have a plan, obviously, by opening day."
CBS Sports' history is not to suggest NFL betting aversion. This is the corporation, after all, that employed handicapper Jimmy "The Greek" Snyder for its NFL pregame shows in the 1970s and 1980s. But if booth talent is allowed to broach sports betting during live telecasts, that would be watershed, because, former ESPN columnist J.A. Adande told Bookies.com, "I just feel like they considered the game broadcast itself being somewhat sacred ground and not touchable."
How Sports Betting Could Change NFL Broadcasts
Adande added that shifting values and expectations of viewers redefine the game broadcasts, with sports betting ready to fill a new niche. Adande is the director of the sports journalism program and an associate professor at the Medill School of Journalism, Media, Integrated Marketing Communications at Northwestern University.
"Way back (CBS) were the ones that were the most prominent (in gambling content). But again, there was always that line, that distinction between the pregame show and during the broadcast itself," he said. "And you also think back to how like when Cris Collinsworth was on'Inside the NFL' he wouldn't pick the game that he was covering.
"I think the next step would be, do you have the announcers of a game outright acknowledge if they have action on that game and which way they bet? I feel like we're headed in the direction of an era of disclosure and honesty. I also feel like news outlets thought it was more important to maintain objectivity than the audience does because I think the audience doesn't necessarily believe in objectivity. They assume because they're fans, that the media are fans as well."
Gambling, NFL In Second Year of New Relationship
The Packers and Bears commence the NFL regular season Sept. 5 with an NBC Thursday night game. CBS' schedule of AFC games begins Sept. 8 with a regional slate consisting of Buffalo at the New York Jets, Baltimore at Miami, Kansas City at Jacksonville and Tennessee at Cleveland. Sports betting is legal and underway in Upstate New York casinos and in New Jersey statewide through mobile and in sportsbooks, while legislation in Tennessee to allow it via mobile awaits implementation.
So begins the second NFL season in which states have been allowed, following the repeal of the Professional and Amateur Sports Protection Act, to legalize sports betting. McManus made it clear before the Super Bowl in February that his network policy stated that "we don't discuss gambling information. ... We just don't do that."
Legal bets were being taken in eight states at that point. The figure has grown to 10, but 11 other states or jurisdictions have passed legislation, with Iowa slated to open for business today and Indiana on Sept. 1.
The NFL, the last holdout among the major pro leagues in North America to embrace legal sports betting commercially, and the most lucrative sports betting market onshore and off, this week announced a deal with Sportradar to distribute its official data to sportsbooks. McManus' suggestion of a rethink came within a day.
"I think the previous reticence to acknowledge gambling was probably in trying to stay on the good side of the leagues. The leagues never really wanted to have gambling be the most prominent aspect of coverage of their sports," Adande said. "They didn't even really want to acknowledge that it was even going on, even the legal aspects of it.
"But now that they are embracing it, now that they are partnering with, gambling firms, now that they are in the business of promoting it, it certainly would make sense that they would be at the very least be tolerant of discussing it during the broadcast," Adande said.
Will CBS Sports Help Mainstream Sports Betting?
CBS would be no trailblazer in presenting sports betting content to a nation increasingly curious about it. CBS is already there online, as are numerous other outlets. ESPN, NBC, Fox and Turner Sports boast various platforms catering to what they believe is a new appetite, offering everything from daily televised picks shows to streams and national and regional radio.
Still, CBS possibly acknowledging wagering on network air – pro sports leagues espouse it as a new form of engagement – would be notable. Brent Musburger, in February, called McManus' stance on sports betting "ridiculous." Musburger, a former CBS and ESPN sports broadcasting mainstay, is now a host with Vegas Stats & Information Service, a gambling news and data provider.
"I mean, of course they should refer to it," Musburger told WSCR-AM 670 in Chicago. "All you have to do is give the point spread and say that somebody's favored by a field goal or a touchdown, and they're expecting a game (with total points) in the 50s or the 60s and basically you've covered it."
Al Michaels, now Collinsworth's broadcast partner at NBC for "Sunday Night Football," told the Los Angeles Times that "Gambling information won't have a negative impact on ratings. People who want to watch, whether they're betting or not, won't go away, but it makes sense that some will stay tuned longer because of it."
Points spreads have become commonplace on sports network crawls, and will be even more ubiquitous on ESPNEWS.
Congrats to @DougESPN and team. Daily Wager is moving to ESPN2 on Aug. 20 and adding a Sunday show for football season (9a ET). Also, ESPNEWS will soon debut a new on-screen look w/ 24/7 sports betting graphics. https://t.co/iyPGMByp0F pic.twitter.com/nxqsGCM5BU

— bill hofheimer (@bhofheimer_espn) August 14, 2019
The network announced on Wednesday that, on Aug. 20, "viewers will notice a change in the look of the channel as the screen is modified to include surrounding graphics related to sports betting news, lines and information 24 hours a day, with the exception of during live event telecasts. The same format will appear on ESPN2 during Daily Wager episodes."
CBS executives openly acknowledge the potential boon of sports betting through advertising. Acting CEO Joe Ianniello said at the Credit Suisse Annual Communications Conference this June that two affiliates in states with legal sports betting were "already generating millions of dollars of advertising revenue for us."
Sports and Betting Point Toward Common Future
Washington will become the first NFL team to have a gambling-focused telecast of its games, offering cash prizes to viewers who correctly predict in-game outcomes during the preseason.

by @APBenNuckols https://t.co/kN8kfkS8F3

— AP NFL (@AP_NFL) August 6, 2019
Television and sports leagues officials began telegraphing this spring that major networks could offer tiered streams for varying levels of wagering interest in the near future. Regional NBC outlets in Philadelphia and Washington have done so on a smaller scale with NBA and NFL broadcasts.
"The curtain has been lifted. The green light is on now and it was always kind of there and you'd have people hint at it," Adande said. "We think about Brent Musburger and CBS, but I think more of his gambling allusions came more when he was with ABC. I think. That might've been a reflection of the culture, obviously. Al Michaels at ABC would sort of drop some gambling hints as well. And absolutely Scott Van Pelt under the ABC/ESPN/Disney umbrella has always been very vocal and had strong gambling references. Colin Cowherd, when he was at ESPN, would have guys from Las Vegas on the show on a regular basis.
"So, it's been building. Sort of the last sacred ground was during the broadcast themselves of the events. I think now, that's been breached. I mean we saw that, NBC Sports Washington, with the Redskins preseason game. They've been incorporating gambling aspects into their coverage. There's really no downside to the major network executives acknowledging it, because the walls have already been breached."
About the Author
Brant James has written for SI.com, ESPN.com, USA TODAY and the Tampa Bay Times, among other publications.
Our trusted sports betting partners bring you safe and fun playing experiences