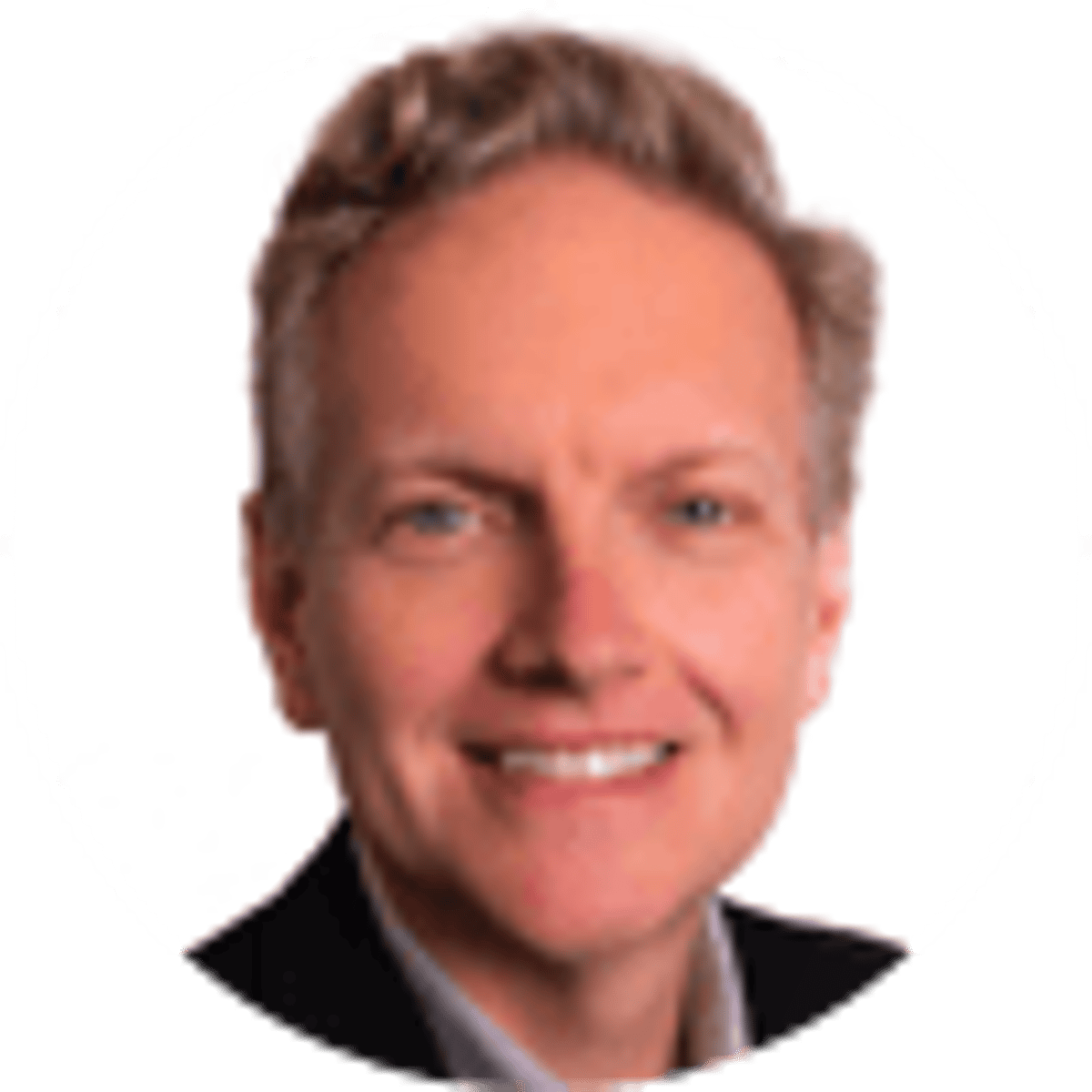 By Brant James | | 11 mins
Charts, Graphs and Those Who Love Them Are Changing NFL
38
PLAYERS REDEEMED TODAY!
In the second of a series, Bookies.com explores how charts, graphs and the "quants" who love them are changing the NFL on the field and at the books.
BOSTON – Multiple factors have helped the New England Patriots win six Super Bowls since 2002.
There is a generational quarterback who accepts budget contract extensions to allow the retention or acquisition of quality teammates within the confines of a salary cap.
There is the insipid excellence of a coach who uses those players and various reclamation projects to profound effect.
But the glory might be in the numbers. Not 297 regular-season wins and a .681 winning percentage since Robert Kraft bought the team in 1994. But in the data that the Patriots began amassing internally after the ownership change, making them early evangelists of a coming analytics wave that would revolutionize the way baseball teams were constructed, then did the same in the NBA.
---
RELATED: NFL Finally Embracing Analytics – Like Those Who Bet On It
---
While those who study or bet on the nation's most popular professional league dissect every aspect of play-calling and outcome with quantitative analysis, most front office personnel and coaching staffs have been slower to respond.
That's changing. Because those who acted earlier and more intelligently are winning more games in unorthodox ways. Others will try to replicate their success.
"I think you will definitely see more utilization of data in the decision-making," professional sports bettor and data analyst Rufus Peabody told Bookies.com. 'I think what's going to happen is you'll see that teams that are very analytically driven are going to be more successful.
"The smarter organizations, team like the Patriots – and actually, I think the most analytically driven organization in the NFL is the Eagles – when they have success, people are going to say, 'OK, why aren't we doing that?'"
In the Beginning, There Was Film
Just a few national scouting services catered to NFL teams when Kraft bought a woeful Patriots franchise with a bad stadium in a bad location full of bad players. Pre-internet-commercialization, pre-most-everything in terms of modern media, scouting was a stopwatch-and-clipboard business. Otherwise, there was film.
"It was hard being able to get tape or film on everybody," Patriots president Jonathan Kraft said in March during a MIT Sloan Sports Analytics Conference panel discussion.
But this monopolized information was vital, especially so for a franchise that was 19-61 the previous five seasons.
"Everybody was getting the same reports on the same players. You had your own scouts who would go out and look at things, but it made no sense to us, how the most competitive part of this business, you're sharing," he added.
The precursor to a new age of analytic scouting began for the Patriots with what Kraft called "the iterations of a proprietary database." The modern version of the system allows coach Bill Belichick and director of player personnel Nick Caserio access to information on any player the Patriots have scouted in college or as professional, no matter for which NFL team they play. Or if they're a free agent.
The organization's penchant for making players with histories of conflicts elsewhere fit remains an intangible. But the Patriots' knack for finding plug-in producers is better quantified.
"What that lets us start to do is to see how good our internal scouting metrics were early on, start to track and see where scouts have strengths and weaknesses," Kraft said. "So, we know, maybe Scout X, on receivers, he nails it. But on D-linemen, he doesn't. So, you know how to do it."
The development of an internal data evaluation method coincided with the coaching tenure of Bill Parcells, who resigned after a Super Bowl loss to Packers following the 1996 season because he felt he had too little input on player decisions. Later regretful of his decision, Parcells quipped upon his departure, "If they want you to cook the dinner, at least they ought to let you shop for some of the groceries."
Analytics didn't support the notion that the type of ingredients Parcells was putting in his basket would assure long-term success, despite the Super Bowl appearance.
"I remember Bill Parcells saying, 'I like fat D-lineman.' To him, if a D-lineman weighed 335 and another guy was 295, he'd just always go with the fat guy," Kraft said. "And, so, for us now, we've taken it from that old-school football guy saying, 'Yeah, you've got to have hands that are at least however many inches in diameter [to] we've sort of refined the science around that.
"Even if the players aren't with us, as we track them at other teams and how they're performing relative to the way we thought they'd perform and what their metrics were. It lets you hone your own analytics."
Belichick claimed in September that "analytics is not really my thing," but it certainly is for the assemblage of tech and analyst talent with which the team has surrounded him.
The greatest trick the devil ever pulled was convincing the world he didn't exist -Verbal Kint

—> Warren Sharp (@SharpFootball) 27, 2019
The Eagles are much less bashful about their reliance on data analytics. Under a mandate from owner Jeffrey Lurie five years ago, the organization was outfitted technologically to absorb a trove of radio frequency identification data gleaned from chips then being installed in shoulder pads by Zebra Technologies.
One of the first to invest in hardware to harvest the data, according to ESPN, and employees to weaponize it, the Eagles remain one of the few teams in the league exploiting the information for in-game decisions.
"The Eagles have long been at the forefront of using technological advances and information and trying to utilize that to the best of their advantage," Zebra vice president of sports business development John Pollard told ESPN. "They're a model organization in terms of considering the use of information and how they actually apply it day in and day out."
The NFL as an organization continues to advance the analytics gospel, also. In a news release to announce the second-annual 'Big Data Bowl,' NFL Vice President of Football Strategy and Business Development Natara Holloway said the league "uses data and analytics across all aspects of our business."
"While teams may use data to help improve their playbooks, we use it to track trends and develop insights to improve and monitor on-field performance," she said. "The Big Data Bowl allows us to find new ways of using football data and create a pipeline of talent for the next generation of industry leaders."
Contestants will "devise an algorithm to predict how many yards a back will gain on rushing plays, using game and play characteristics, as well as Next Gen Stats player tracking data from the moment a handoff is made," according to the release.
Eleven participants from the first installment were hired by NFL teams or affiliate vendors.
---
Analytics as Play-Calling Tool Still Radical?
Belichick said analytics have "less than zero" effect on whether he attempts one- or two-point conversions after touchdowns.
"I'm not saying it's a gut thing. It's an individual analysis based on the things that are pertinent to that game and that situation," he said in a press conference. "I don't really care what happened in 1973 and what those teams did or didn't do."
But, almost as a nod to the eggheads back at HQ, he added, "And I like math, too, by the way. I really do. I like math."
Doug Pedersen likes math, too.
It gave the Philadelphia Eagles, coincidentally enough, a means to defeat the Patriots in Super Bowl LII.
---
RELATED: Why Gronkowski Retiring Won't Impact Super Bowl 2020 Odds
---
Because the Philly Special is the love child of data analytics.
According to ESPN, assistant linebacker coach Ryan Paganetti cued into Pedersen's headset a play before the crucial fourth-and-goal call to recommend going for a touchdown while ahead by three points in the second quarter. Why did the assistant linebacker coach get to do this? Paganetti, who earned an economics degree from Dartmouth, also serves as an in-game conduit from the sidelines the Eagles expansive analytics team.
Numbers suggested success at the decisive moment. Quarterback Nick Foles and Pedersen sealed their decision. Then wide receiver Trey Burton hit Foles for a 1-yard touchdown pass with 34 seconds left in the second quarter.
The Eagles led, 22-12, at halftime and won 41-33.
It was a moment in time on multiple levels.
Peabody said the cost of play-calling failure is so high in the NFL that only established coaches with hardened job security or newer ones installed because of their data-based decision-making can rebuff norms.
"The people calling the plays are a very small, select group and the cost of failure doing something different is high," Peabody said. "If you've already sort of made it to the pinnacle, why are you going to try to reinvent the wheel?"
Peabody recalled a 2009 game in which Belichick opted to try to convert a fourth-and-2 from the Patriots 28 while leading 34-28 with 2:08 left as a means to deny the Colts and Peyton Manning the ball. New England gained 1 yard and Manning threw a touchdown pass four plays later as the eventual Super Bowl champions improved to 9-0.
"That's the kind of thing that Bill Belichick is able to do because he's got so much job security with the Patriots. He's not worried about losing, getting fired over that, but he still got a ton of backlash," Peabody said. "That's the wrong decision, because they were judging based on the outcome. Imagine a first-year coach trying to do something like that and it not working out. He's the scapegoat.
"And the people that are making these hiring and firing decisions, and honestly, most of the fans, they don't necessarily know what the right move is. They just know what tradition is. If you sort of buck tradition in a way, you better be right. Otherwise it's your head."
Disciples of Data Growing in NFL Ranks
Coaches such as Sean Payton (New Orleans), Kliff Kingsbury (Arizona) and Pedersen are reversing the trend. Or at least showing the value in a new way.
"We're seeing data being used more heavily now in the NFL and innovation has come from the bottom up in football. It made its way from high school football to college football and slowly we're seeing it make its way to the NFL," Peabody said.
Ravens coach John Harbaugh, who cited analytics in his decision to attempt three unsuccessful two-point tries in a loss to Kansas City, is also, but, he said, not ardently enough for his "analytics guys."
"John Harbaugh is, I think, a fantastic coach. And he basically said that he's not going to change his process because of (the failed 2-point tries)," Peabody said. "If the team ran the ball three times on third and 1 and didn't get it, people wouldn't necessarily say that was the wrong thing.
"They wouldn't. It's just because these were things that you don't expect. Nobody's going to make a decision based on a sample size of three. Or they shouldn't, but sometimes teams do, which is reactionary. I applaud him for sticking to his process and I think the Ravens think with the offensive weapons they have with the Lamar Jackson and sort of all the creative things they can do in short-yardage situations, they have an advantage there. On a 2-point conversion they expect the rate could be a little higher and 50 percent And, so, it's worth it."
The world is changing. Real-time analytics will soon drive not just betting lines but also be integral to media coverage and even how coaches are evaluated. https://t.co/KN4GtBGuC2

— Deck Prism Sports (@DeckPrism) October 7, 2019
---
Football Tougher to Crunch Than Many Sports
Baseball, Peabody said, is predisposed to granular data-collection as it is, in essence "an individual sport." Before technology enabled exit velocity and spin rate metrics, stats-hungry fans logged results of plays in wrinkled programs folded across laps like accountants.
Football data has largely been left to the scouting services that Kraft helped minimize. Services like Cade-Massey Analytics, Sharp Football Analysis and DeckPrism Sports have the capability to make these evaluations – also for the benefit of bettors – but it's more science than art.
"How do you say how good this right guard is in the NFL? You can look and say, 'Oh, how many hurries has he allowed? How many sacks has he allowed? How much of this running back's success is due to a good offensive scheme versus due to good blocking versus due to his own talent.', Peabody said.
"So, it's very hard to quantify the impact of individual players in a team game like football."
But doable, now. And even injuries are data points .
The influence of analytics in the NBA is easily demonstrated in the construction of a Houston Rockets team – built by general manager Daryl Morey – that hoists a gluttonous amount of 3-pointers and plays a style he described as "brutishly effective" rather than "aesthetically pleasing."
The NHL is finally getting involved this season by collecting new data from chips in pucks as part of a deal to share bettable raw data with MGM Resorts.
It's a trend that is likely to increase rapidly in the NFL. Norms are changing. Results will be quantifiable on scoreboards and cases holding Lombardi trophies.
"I think for sure the NFL is behind the curve," Peabody said. "And I do think you're seeing a bigger divide between the smart organizations that are using the data and the ones that are ... I don't want to call them dumb.
"Yeah. I'm going to call them dumb."
About the Author
Brant James has written for SI.com, ESPN.com, USA TODAY and the Tampa Bay Times, among other publications.