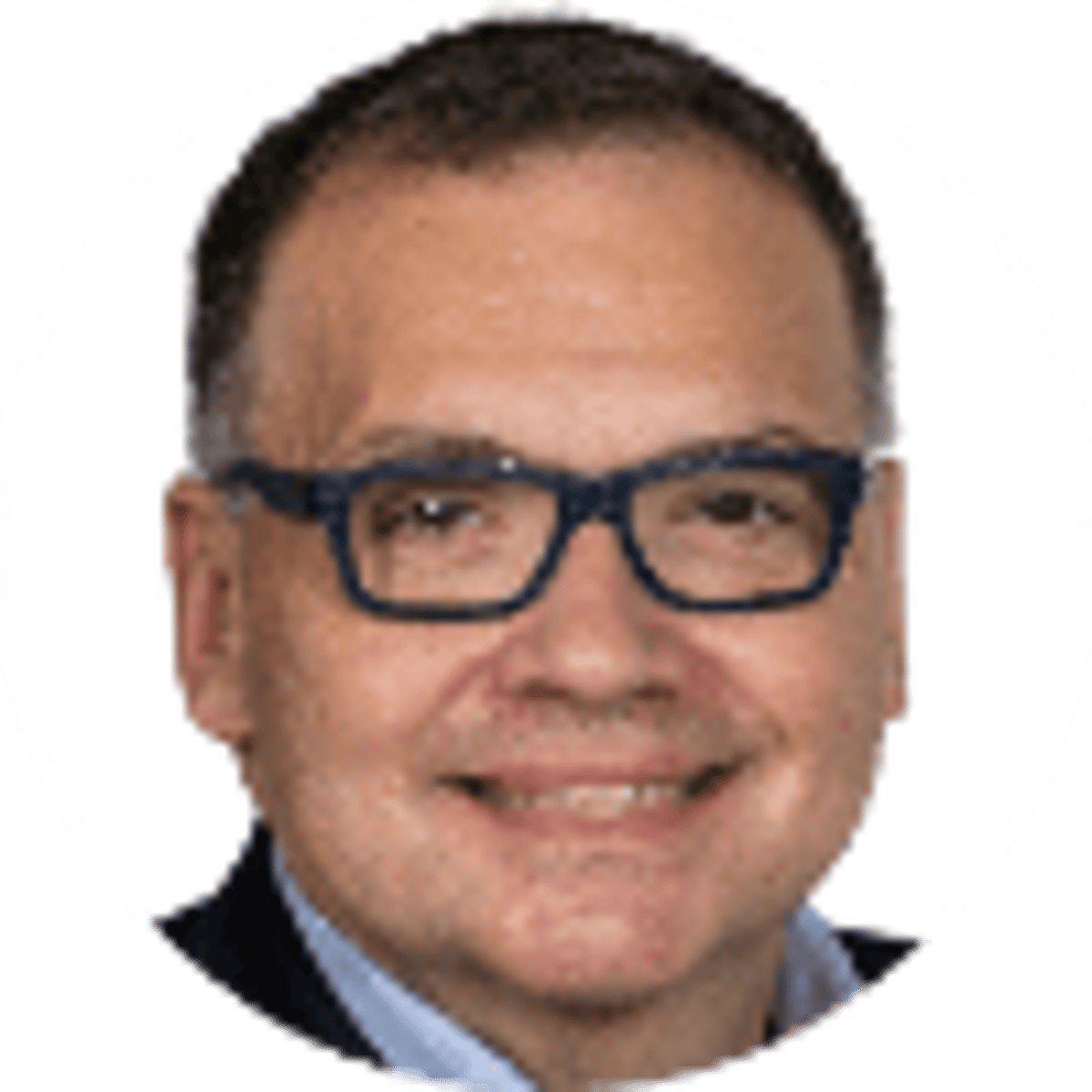 By Bill Speros | | 12 mins
Deshaun Watson Trade Odds Taken Down Amid Allegations, Lawsuits
The future of Houston Texans quarterback Deshaun Watson was a major NFL and NFL betting storyline heading into free-agency and up to the draft. Until the first of what is now 14 lawsuits alleging sexual assault and inappropriate conduct was filed against Watson, that storyline was merely one of football.
It has now moved into the legal arena and court of public opinion. The civil suits and allegations against Watson, the potential of criminal prosecution and an ongoing NFL investigation have placed doubt on whether or not he will be playing in Houston, never mind anywhere else, this upcoming season.
A 14th lawsuit alleging sexual assault and inappropriate conduct was filed against Deshaun Watson by a woman who says he is a "serial predator."

The incident allegedly took place in California, the second allegation to take place outside the Houston area. https://t.co/bJIhPUfYHP

— SportsCenter (@SportsCenter) March 23, 2021
Watson's ultimate football fate could still impact the future of multiple teams. Quarterback moves have highlighted this offseason, along with an historic spending spree by Bill Belichick and the New England Patriots.
Carson Wentz, Matt Stafford and Jared Goff changed teams, impacting the NFL futures markets. Russell Wilson gave the Seahawks four approved trade destinations. But all those teams found other solutions for their 2021 QB. Philip Rivers and Drew Brees have retired.
A year ago, Watson signed a four-year, $156 million contract extension that begins after this season. He is scheduled to earn $10.54 million in salary in 2021. His salary increases to $35 million in 2022, $37 million in 2023 and $32 million in 2024 and 2025. Compare that to the expected franchise tag on quarterbacks this season, which is expected to be $37 million.
That contract, surprisingly, is now seen as a bargain in light of the new NFL TV rights deals, which will balloon the salary cap starting in 2023.
---
RELATED: Super Bowl 56 Futures Odds
---
Where Will Deshaun Watson Play In 2021?
Several sportsbooks had posted markets on where Watson would take his first snap in 2021. The action had been limited to Colorado and has since been taken down following the allegations and lawsuits filed against Watson. Here are Watson's first-snap 2021 odds where they stood at PointsBet in Colorado.
| Team | Odds |
| --- | --- |
| Texans | +250 |
| Panthers | +300 |
| Broncos | +400 |
| Bears | +450 |
| 49ers | +600 |
| Dolphins | +700 |
| NY Jets | +1100 |
| Patriots | +1400 |
NFL odds current as of publication and subject to change
FanDuel has also had odds on Watson's next team. The Top 2 selections by bet count on "Where will Deshaun Watson take his next snap" in 2021 at that site were the Denver Broncos (41%) and Miami Dolphins (9%) before those odds were taken down, too.
The entire situation with Deshaun Watson has changed with the civil suits. If there are teams that are still actively pursuing him, as has been reported, I can confidently say the Patriots were not one of them as of late last week. We'll see if that changes, pending civil cases. https://t.co/BfjMWZhtfD

— Jeff Howe (@jeffphowe) March 22, 2021
Before the sexual allegations and lawsuits filed against Watson, the Texans had plenty of reasons not to deal him. Chief among them was a $21.6 million dead money cap hit they would absorb with a trade before June 1. The cap hit shrinks to $5.4 million if the Texans deal Watson after that date.
Watson enjoyed a solid season in 2020 despite the Texans' woes. He threw for a career-best and league-leading 4,823 yards along with 33 touchdowns and career-low seven interceptions. Thanks in large part to DeAndre Hopkins, who was traded to Arizona last year, Watson sits as the NFL career completion leader at 67.8%.
Watson's desire to be dealt became public after the Texans hired Nick Caserio as their new general manager without his input. Things didn't change when the Texans hired David Culley as head coach.
The Eagles, Panthers, Jets, Dolphins, 49ers and Broncos are all still interested in a potential trade for Deshaun Watson despite his pending lawsuits, per @AaronWilson_NFLhttps://t.co/ldM9y3PyuD pic.twitter.com/bm8135JVZ6

— B/R Gridiron (@brgridiron) March 22, 2021
In spite of the allegations made against Watson in the civil lawsuits, there are reportedly several teams still interested in making a deal with the Texans. Here is a look at the current division, conference and Super Bowl odds for six of Watson's potential landing spots outside of Houston, how his arrival might impact each team and the Best Bets to make in the NFL futures markets.
Deshaun Watson To Carolina Panthers
Here are the current odds via PointsBet for the Panthers to win the Super Bowl, NFC Championship and NFC South.
| Event | Odds |
| --- | --- |
| Super Bowl 56 | +6000 |
| NFC Championship | +2500 |
| NFC South | +750 |
The Panthers have a solid offensive set-up with Teddy Bridgewater at quarterback and running back Christian McCaffrey as anchors. But coach Matt Ruhle and new GM Scott Fitterer saw their team finish 5-11 this past season. They play in a division that was electrified by Brees in the regular season and Tom Brady in the playoffs.
The Brady Effect in Tampa Bay has given inspiration and a road map to the rest of the NFL, or at least those teams with multiple parts in place. Just add the GOAT and win a championship. Fitterer has said he wants to be "in on every deal" in the NFL. The Panthers may indeed be the team most willing to deal with Houston for Watson if/when his legal issues are settled to their satisfaction.
BEST BET: We never advise directly betting against Tom Brady. Avoid the Panthers to win the NFC South no matter their quarterback. The play here is limited and would be on the Panthers and Watson pulling off a stunner in the NFC Championship Game and paying off at +2500.
---
BETTING ON BIG BEN: Roethlisberger Record ATS Doesn't Match His Success
---
Deshaun Watson To New York Jets
Here are the current odds for Jets at DraftKings to win the Super Bowl, AFC Championship and AFC East.
| Event | Odds |
| --- | --- |
| Super Bowl 56 | +7000 |
| AFC Championship | +3000 |
| AFC East | +1500 |
The New York Jets have the No. 2 and No. 23 pick in the upcoming draft, $67 million in cap space and a viable quarterback in 24-year-old Sam Darnold. They clearly have the most to offer the Texans in terms of a trade. Houston is bordering on a complete rebuild with or without Watson.
The Jets haven't won a Super Bowl in more than 50 years so any move by Gang Green can't be overlooked or discounted. The Jets would likely keep Darnold – who is making $10 million this season – if they choose Ohio State QB Justin Fields or BYU QB Zach Wilson with that second pick. The NFL would love to have a superstar like Watson playing QB in the Big Apple – but only under the right circumstances.
BEST BET: Not betting on the Jets.
---
BEST HANDICAPPERS ONLINE: Sign up for Bookies Edge
---
Deshaun Watson To San Francisco 49ers
Here are the current odds for 49ers to win the Super Bowl, NFC Championship and NFC West at BetMGM.
| Event | Odds |
| --- | --- |
| Super Bowl 56 | +1400 |
| NFC Championship | +650 |
| NFC West | +200 |
The 49ers are just a year removed from having a 10-point lead in the Super Bowl. San Francisco crashed in 2020 after Jimmy Garoppolo got hurt as he played just six games. GM John Lynch has said that he had no doubt Garoppolo will be his starter in 2021. But Lynch added a caveat about the "right situation" presenting itself.
Watson would be major upgrade over Jimmy G. given his mobility and passing skills. Kyle Shanahan was in high school and college when his father Mike coached John Elway with the Broncos. No doubt Kyle would love a shot at coaching a talent like Watson – but only if the current allegations against him are resolved in a manner that would make him an acceptable replacement.
BEST BET: The markets appear to have already priced in a 49ers move at QB or a return of Jimmy G. to his conference-winning form. The best value here is +1400 to win the Super Bowl, with or without Watson.
Deshaun Watson To Denver Broncos
Here are the current odds for the Denver Broncos to win the Super Bowl, AFC Championship and AFC West at William Hill.
| Event | Odds |
| --- | --- |
| Super Bowl 56 | +6000 |
| AFC Championship | +3000 |
| AFC West | +1600 |
The Denver Broncos have the No. 9 pick in the NFL draft. That's enough to form the basis of a deal with the Texans for Watson. The question for bettors is two-fold. Do the Broncos have enough after such a deal to elevate themselves to contend in a potentially loaded AFC West?
And can anyone dethrone the Chiefs as back-to-back conference champions? The Broncos were 4-9 behind Drew Lock in 2020. Lock was without WR Courtland Sutton and showed terrific progress in the final five weeks of the season.
BEST BET: The only reasonable play here is the Broncos at +1600 to win the AFC West. They'd have to land Watson, hope the Raiders (who are on Wilson's approved trade list) do not make a deal with Seattle and bank on the Chiefs to settle back to earth after their Super Bowl debacle.
Deshaun Watson To Miami Dolphins
Here are the current odds for the Miami Dolphins to win the Super Bowl, AFC Championship and AFC East at DraftKings.
| Event | Odds |
| --- | --- |
| Super Bowl 56 | +2800 |
| AFC Championship | +1300 |
| AFC East | +350 |
Miami has plenty of Football Bitcoin to make a deal happen. The Dolphins were no doubt already dangling second-year QB Tua Tagovailoa to entice the Texans before the allegations surfaced against Watson. They also have the No. 3 and No. 18 picks in the first round.
All of that – and more – will be necessary to bring Watson to South Beach if/when the time and circumstances allow it. Tua is a good equivalent value to the No. 2 pick the Jets have to offer. He was taken high in the first round and has already worked through some of the rough edges in making his NFL debut. The Dolphins spent 20 years in AFC East purgatory in the aftermath of Dan Marino's retirement and dominance of Brady and Belichick in the AFC East.
Watson would give the Dolphins their first marquee franchise QB in the 21st century. Brian Flores' defense ranked No. 1 in the NFL in forcing turnovers in 2020 and was fifth in points allowed. Even if Miami were to deal its first-round picks to Houston, the franchise would still have a pair of second-rounders and a third-round pick to bolster the offensive line and running game.
BEST BET: You can't miss here as the Dolphins are a great value all around. Make it easy on yourself and load up on Miami winning the AFC East at +350.
Deshaun Watson To Philadelphia Eagles
Here are the current odds for the Philadelphia Eagles to win the Super Bowl, AFC Championship and AFC East at BetMGM.
| Event | Odds |
| --- | --- |
| Super Bowl 56 | +8000 |
| NFC Championship | +4000 |
| NFC East | +425 |
The Eagles have underperformed this offseason after off-loading Wentz, with their biggest signing being safety Anthony Harris via the Vikings. The Eagles absorbed a $33.8 million dead cap charge in dealing Wentz to the Colts. They will have to look beyond 2021 to bring in any big-money stars.
The Eagles need consistency at quarterback, but Jalen Hurts is the only QB on the team's roster as of this writing. The Eagles are kicking the metaphorical tires on Joe Flacco, but only as a backup. They, too, must wait until the legal issues play out concerning Watson. The Eagles don't have as much to offer in a potential trade as do the Dolphins or Jets. A deal for Watson to land in Philly is unlikely under any circumstances.
BEST BET: Much like the Jets, the Eagles are best when they are not bet. There is no real value here given that the Cowboys and Washington will be tough outs in the NFC East this year. Invest elsewhere.
About the Author

Bill Speros is an award-winning journalist and editor whose career includes stops at USA Today Sports Network / Golfweek, Cox Media, ESPN, Orlando Sentinel and Denver Post.