Lamar Jackson Next Team Odds: QB Free To Negotiate With Rival Teams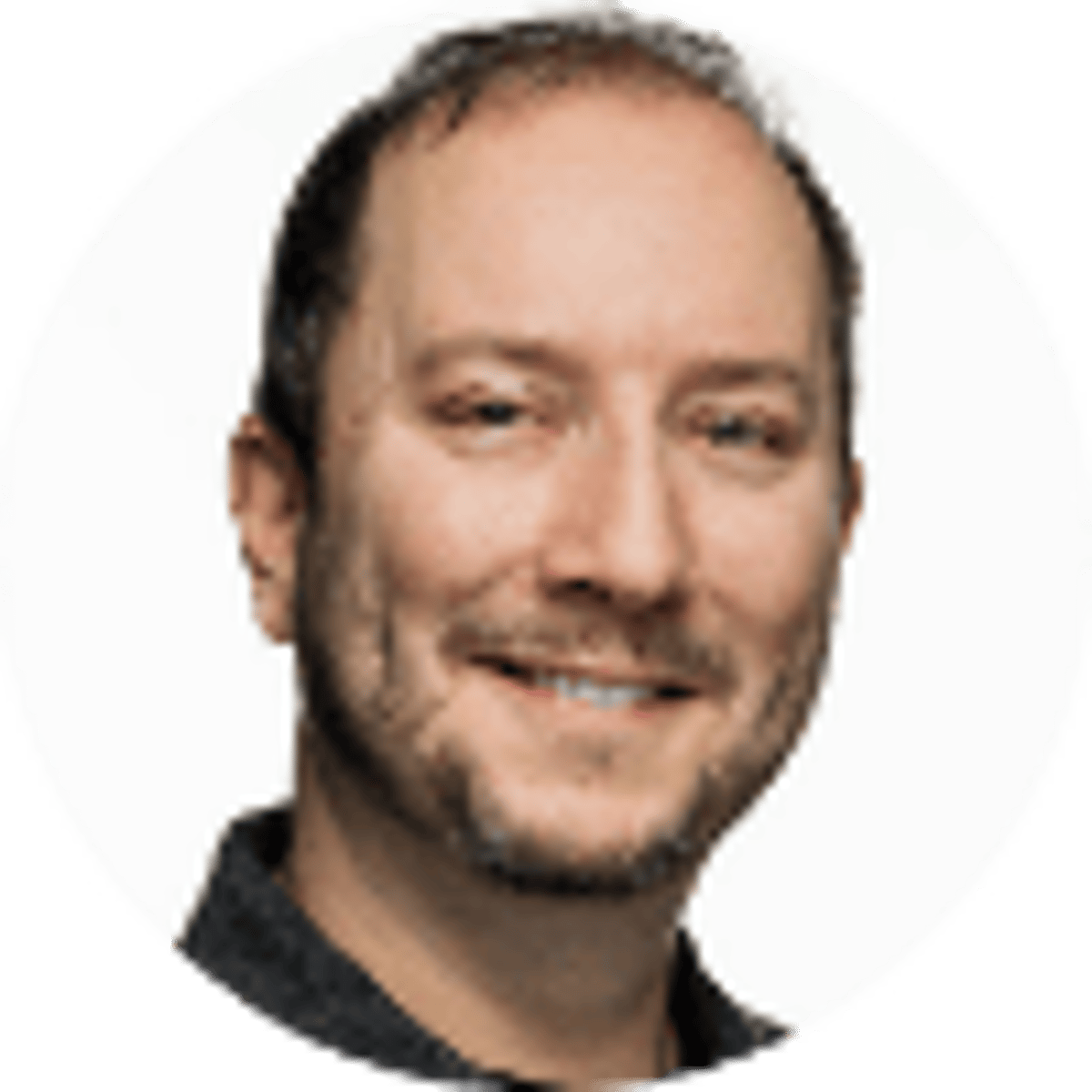 By Adam Thompson | 8 mins
The Baltimore Ravens and their star quarterback Lamar Jackson could be coming toward the end of their partnership. There is a very real chance the unanimous 2019 NFL Most Valuable Player isn't playing for Baltimore in 2023.
Then again, maybe he does play in Baltimore next season.
The Ravens gave Jackson a non-exclusive franchise tag worth $32.4 million for the 2023 season. That means the QB is now free to negotiate with other teams this offseason. Baltimore has the opportunity to match any offer but it will get two first-round picks if it lets him go.
So far, no takers.
There are many QB-starved franchises out there, but do any of them want to pay the price to get Lamar under center next season? Bookies.com handicapper Adam Thompson has revealed his projected NFL odds for Jackson's team in 2023.
These odds are not currently available on Maryland betting apps or elsewhere, but it's safe to say Jackson's future will be a major NFL talking point for the next few weeks.
Lamar Jackson Trade Odds
Odds above are projected and created by our Bookies.com NFL handicapper Adam Thompson. They are for entertainment purposes only. The odds are for Jackson's team for Week 1 of the 2023 NFL season.
Jackson bet on himself when he declined a six-year extension last offseason that would have offered over $130 million in guaranteed money.
Jackson injured his knee in the regular season and was expected to miss around two weeks. Ravens fans were assured he would return for the playoffs, at the latest. Instead, he missed the final six games of the season and the offense was a shell of its former self with replacement Tyler Huntley. Huntley had two critical turnovers that directly led to a 24-17 loss to the Bengals in the wild card round.
It was the second straight season Jackson missed the end of the year and torpedoed Baltimore's hopes for a postseason run. It highlighted Lamar's utter importance to the team, but also a fragility that has kept the Ravens from agreeing to a long-term extension full of guaranteed money.
With Jackson at QB, the Ravens are an awesome 45-16 (.738) and a regular winner for fans who back them on Maryland betting sites. But Lamar missed the last five games of 2021 and the final six of 2022 with injuries that weren't supposed to be season-ending.
Ravens Franchise Tag Jackson
The Ravens' non-exclusive tag offers Jackson a one-year deal at $32.4 million, but it allows the QB to negotiate with other teams.
But here's the plot twist: Many reporters have indicated through "sources" that teams aren't interested in negotiating with Lamar. That includes the Falcons, Raiders, Dolphins, Commanders and Panthers - teams that would, almost surely, be better with Lamar Jackson.
Jackson passed for just 16 TDs with 13 INTs in 12 games in 2021, by far his worst ratio in his three full-time seasons as starter. This past season, his INT total dropped to just seven, but he still had only 17 TDs. His QB ratings of 87 (2021) and 91.1 (2022) are a far cry from the 113.3 he posted during his MVP year, and his rushing stats have also dipped. And yet, the Ravens are still 2-8 when he doesn't suit up.
---
RELATED: Anthony Richardson Draft Odds: A Replacement for Lamar Jackson?
---
Vikings Intriguing Option For Lamar
As Carolina Panthers GM Scott Fitterer pointed out, Lamar Jackson would be "a great option, a really expensive option." Jackson's injury history doesn't help teams on the fence about committing to him.
Since his franchise tag designation, many teams looking for a QB have filled their depth chart. That includes the Las Vegas Raiders (Jimmy Garoppolo), Tampa Bay Buccaneers (Baker Mayfield) and New Orleans Saints (Derek Carr).
With prime selections in the 2023 NFL Draft, the Carolina Panthers (No. 1), Houston Texans (No. 2) and Indianapolis Colts (No. 4) are well-positioned to take their future QB in April.
So who still needs a QB? The New York Jets certainly do, and they're all-in on acquiring Aaron Rodgers. Rodgers wants to go to New York as well, but with so much public courtship, the Green Bay Packers could up the asking price. If talks fall through, the Jets could look south down I-95 to find their man.
Robert Saleh's Jets finished 7-10 despite an offense that was 29th in scoring, ahead of only the Colts, Texans and Broncos. They are one of the leaders in our hypothetical market for Jackson on sports betting apps.
The New England Patriots have emerged as a "wild card" in this market. Mac Jones finished 28th out of 31 eligible QBs in QBR after being 16th in his rookie year of 2021. Adding Jackson hides a lot of the other team issues in New England (at WR and tackle) and keeps the team relevant in the AFC East, which is becoming one of the NFL's toughest divisions, especially if the Jets acquire Rodgers.
Speaking of staying relevant, the Tennessee Titans have been looking for a way to keep up with the Chiefs, Bengals and Bills atop the AFC. In terms of the regular season, they largely have. In terms of the postseason, they have not, and fingers have been pointed at the QB position as to a big reason why. A backfield of Lamar and Derrick Henry? That might do it. Trading Ryan Tannehill to Baltimore in a move for Lamar would work in terms of salary cap, and give the Ravens a decent QB in return.
Of the teams set to draft a QB high, the Indianapolis Colts would be most likely to veer and instead ink Jackson to a long-term deal. They've suffered through a series of one-year blunders at the position since Andrew Luck retired (Philip Rivers' one-year stretch notwithstanding). Indy is a team full of veterans and poised to make a push. Adding Jackson instead of a rookie, especially on the indoor turf, could immediately push the Colts into the AFC mix.
A blockbuster trade with the Minnesota Vikings works on a lot of levels. The Vikings have Kirk Cousins under contract for one more year. A Cousins trade with a post-June 1 designation saves tens of millions of dollars of cap space for Minnesota and gives Baltimore a legit QB for 2023. The feeling around the NFC North is the Packers are on the brink of releasing their decades-long stranglehold on the division. Minnesota is best-positioned to take that top spot for years to come. Inking Jackson to a long-term deal would be a sign it's all-in.
The Detroit Lions have been mentioned as possible suitors. Jared Goff would have to be moved, but the team was just one win away from an elusive postseason berth last season and Rodgers' possible departure from Green Bay gives the Lions an incentive to act.
The Atlanta Falcons benched Marcus Mariota for Desmond Ridder, a move that basically ended their playoff hopes. Ridder didn't impress; he was just a rookie, after all. Mariota, meanwhile, went home after his benching, all but sealing his fate with the Falcons (he was cut in late February). Adding Jackson to a building Falcons team would bring buzz to the region. Unlike many teams on this list, the Falcons have the salary cap space to take the plunge without gutting their roster.
But with no offers on the table, it's looking more and more like Jackson could be on the Ravens' roster in 2023 in what should make for an awkward and potentially volatile pairing. The question is, would he even play? Jackson hinted in early March that he has no intention of signing the franchise tender, preferring to hold out or force a trade. The Lamar Jackson Saga appears far from over.
The Field has a few curious options. Just one team can afford to bring Jackson in without making roster cuts or trading away a key contract or two to make it under the cap. That's the Chicago Bears, whose offseason so far looks more like they're building around QB Justin Fields rather than looking for other options.
The Texans are in the market and have money, but they're a team in rebuild mode and would likely have to give up the No. 2 overall pick in the 2023 Draft. The Commanders have expressed no interest in Jackson and just signed Jacoby Brissett to compete for starting QB duties. Cap space prohibits making a splash without major adjacent moves, but never say never given their current QB room.
About the Author
NFL writer and expert Adam Thompson joined Bookies.com in 2019 after a successful run as senior handicapper for SportsLine and CBSSports.com. He's long been estabilshed as one of the nation's premier NFL and MLB handicappers, and his horse racing and PGA picks have produced major winners over the last 12 months.
Our trusted sports betting partners bring you safe and fun playing experiences