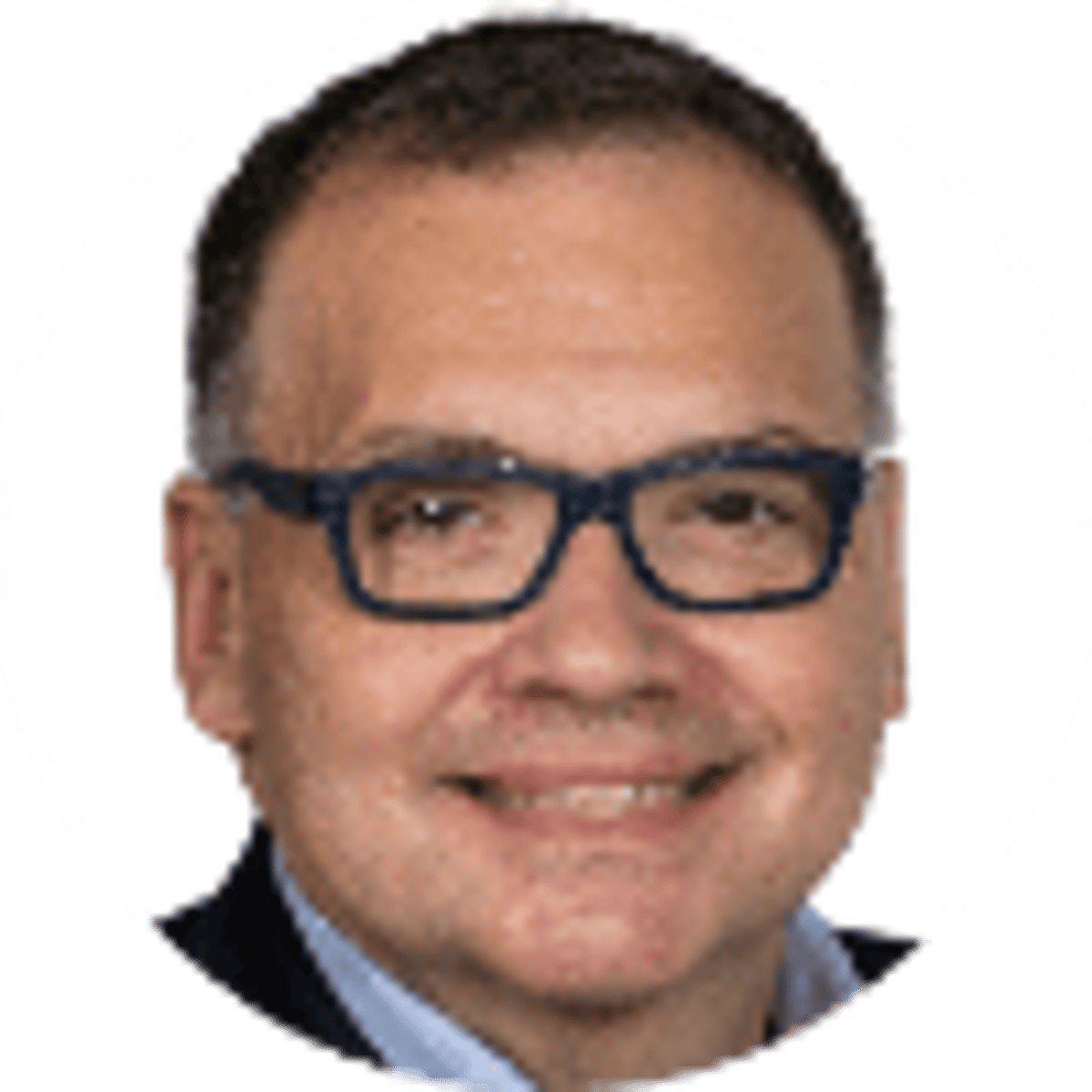 By Bill Speros | | 9 mins
Most Bet On Week 3 NFL Games: Which Have Most Action?
Caesars

Get up to $1,100 in First Bet Insurance - Promo Code: BOOKIESCZR

Bet Now
There are a pair of NFC games – featuring three undefeated teams – that have seized the NFL betting public's imagination in Week 3.
In a potential NFC Championship Game preview, Tom Brady brings the Tampa Bay Bucs and their swagger to SoFi Stadium to face the LA Rams. The teams are each 2-0 outright and 1-1 against the spread. The Bucs carry a -1.5 line as favorites at DraftKings and have grabbed 75% of the spread handle. That line has flexed between a pick-'em and where it is now. The total is 55 points, with the over getting 87% of the public's financial support at the same book.
In 2020, the Rams won 27-24 at Tampa Bay. The total in that game was 47.5 points. But when Brady faced the Rams in Super Bowl 53, the total in that game was 56 points, the highest in Super Bowl history. Final score: 13-3, New England.
Sunday night, the Packers (1-1) face the host 49ers (2-0) in Santa Clara. Both teams have yet to erase doubts about their legitimacy as Super Bowl threats. The Packers are getting three points and 81% of the spread handle and 89% of the moneyline (+155) at FanDuel . The total is 50.5 points at the same book, with the over drawing 81% of the handle.
Trends To Watch
The underdogs continue to howl in 2021. Favorites are batting .333 ATS (11-21) after 32 games. That average would lead MLB but is fatal for your bank account if you favor chalk. Tight games have kept fans and moneyline bettors riveted. Ten games in 2021 have been decided by three or fewer points. New customers continue wade into the legal betting waters as handles expand in states such as Arizona.
The Ravens' (+3.5) straight-up 36-35 upset of the Chiefs Sunday night pushed the books firmly into the black for last week after a huge week of profits in Week 1.
The Week 3 NFL odds board features eight games with lines of five or more points and one double-digit point spread. There are seven home underdogs on the board, as well.
Injuries Trigger QB Shift
Perhaps the biggest challenge of the 17-game season for teams and bettors alike is the increased risk – based on math if nothing else – of injury. Already, three teams feature different starting QBs in Week 3 than they had in Week 2.
Dolphins QB Tua Tagovailoa will miss Sunday's game against the Las Vegas Raiders due to fractured ribs suffered in a 35-0 loss to Buffalo. Jacoby Brissett gets the start in Las Vegas for Miami (+4). Brissett threw for 169 yards after taking over for Tagovailoa in Week 2. Thirty of Brissett's 32 career starts were for the Colts. He also started a pair of games while playing with the Patriots.
---
ARE YOU READY FOR FOOTBALL? NFL Week 3 Picks & Best Bets To Make
---
Chicago rookie Justin Fields gets the QB1 spot for the Bears (+7) at Cleveland after a knee injury sidelined Andy Dalton. It will be Fields' first start in the pros, but won't be his last. The total slid a point this week to 45.5 on most sports betting apps.
Finally, Davis Mills starts for the Texans Thursday night against the Panthers (-8) at Houston. Mills took over for Tyrod Taylor in Week 2 after a hamstring injury sat Taylor in the first half. At WynnBET, the moneyline has shifted toward the Panthers, moving from -370 to -420.
Caesars

Get up to $1,100 in First Bet Insurance - Promo Code: BOOKIESCZR

Bet Now
---
Major Week 3 Line Movements
Several games have seen line movements this week on top US betting sites.
Here's an NFL odds analysis of the three largest spread shifts for the week.
Jets at Broncos
Opening Line: Broncos -5.5
Current Line: Broncos -10.5
The Buzz: Rookie QB Zach Wilson threw four picks against the Patriots last week. Teddy Bridgewater holds the best career record against the spread of any NFL starting QB. He has the Broncos 2-0 and tied for the lead in the AFC West with the 2-0 Raiders. Bettors in New Jersey learned again the perils of backing Gang Green, even getting six points at home. At DraftKings, 82% of the spread handle and 37% of the ML handle backs the home team. The numbers are a bit closer at FanDuel, where 65% of the money line and 68% of the spread handle rides with the Broncos.
---
Cardinals at Jaguars
Opening Line: Cardinals -2.5
Current Line: Cardinals -7.5
The Buzz: This line has spiked as many as five points in favor of the Cardinals following Kyler Murray's electric performance against the Vikings in Week 2. The Jags have given up 30 points per game. Trevor Lawrence covered against the Broncos last week but the line was 12.5. Bettors will have to decide if a "home" game in Jacksonville is worth five points. At DraftKings, where the line is Arizona -7, a total of 96% of the spread handle and 86% of the ML (-380) handle backs the visitors. Bettors at FanDuel, where the line sits at -7.5, have laid 95% of the moneyline handle and 92% of the spread handle on Arizona.
---
Dolphins at Raiders
Opening Line: Pick 'Em
Current Line: Raiders -4.5
The Buzz: The movement here came as a result of the aforementioned injury to Tagovailoa, the fact that Miami lost at home by 35 points, and an impressive Las Vegas win at Pittsburgh. The public at DraftKings supports the Silver and Black with 84% of the spread and 93% of the money line (-210) handles. FanDuel bettors back the Raiders in a big way, investing 76% of the moneyline handle and 92% of the spread handle with the home team.
Odds via DraftKings and FanDuel , and are current as of publication. Check out our DraftKings sportsbook review and our FanDuel sportsbook review. You can also check out our DraftKings vs FanDuel review for a comparison of the two books.
---
WynnBET Sportsbook bettors have been active in causing several other point spreads to shift. Here is a look:
| Game | Open Line | Current Line |
| --- | --- | --- |
| BAL at DET | BAL -9 | BAL -8 |
| WAS at BUF | BUF -9.5 | BUF -7.5 |
| CIN at PIT | PIT -4.5 | PIT -3 |
| SEA at MIN | SEA -1 | SEA -2 |
---
NFL CHAMPION: Super Bowl 56 Odds For All 32 Teams Plus NFL Futures Odds
---
Public Plays – Week 3
Biggest Spread Liabilities
There are handful of games in Week 3 that carry significant exposure for sportsbooks and betting apps. At DraftKings, there are five games with more than 80% of the spread handle on the favorite, four of which are home teams:
| Game | Favorite | Spread | Handle |
| --- | --- | --- | --- |
| ARI at JAX | ARI | -7 | 96% |
| IND at TEN | TEN | -5 | 85% |
| MIA at LVR | LVR | -4.5 | 84% |
| WAS at BUF | BUF | -7.5 | 81% |
| NYJ at DEN | DEN | -10.5 | 80% |
Biggest Moneyline Liabilites
At FanDuel, five games at the site carry an exposure of 80% or greater on the moneyline. Here's a look:
| Game | Favorite | Moneyline | Handle % |
| --- | --- | --- | --- |
| ARI at JAX | ARI | -375 | 95% |
| BAL at DET | BAL | -420 | 91% |
| GB at SF | GB | +160 | 89% |
| WAS at BUF | BUF | -360 | 83% |
| TB at LAR | TB | -126 | 81% |
(All odds listed current as of publication.)
About the Author

Bill Speros is an award-winning journalist and editor whose career includes stops at USA Today Sports Network / Golfweek, Cox Media, ESPN, Orlando Sentinel and Denver Post.