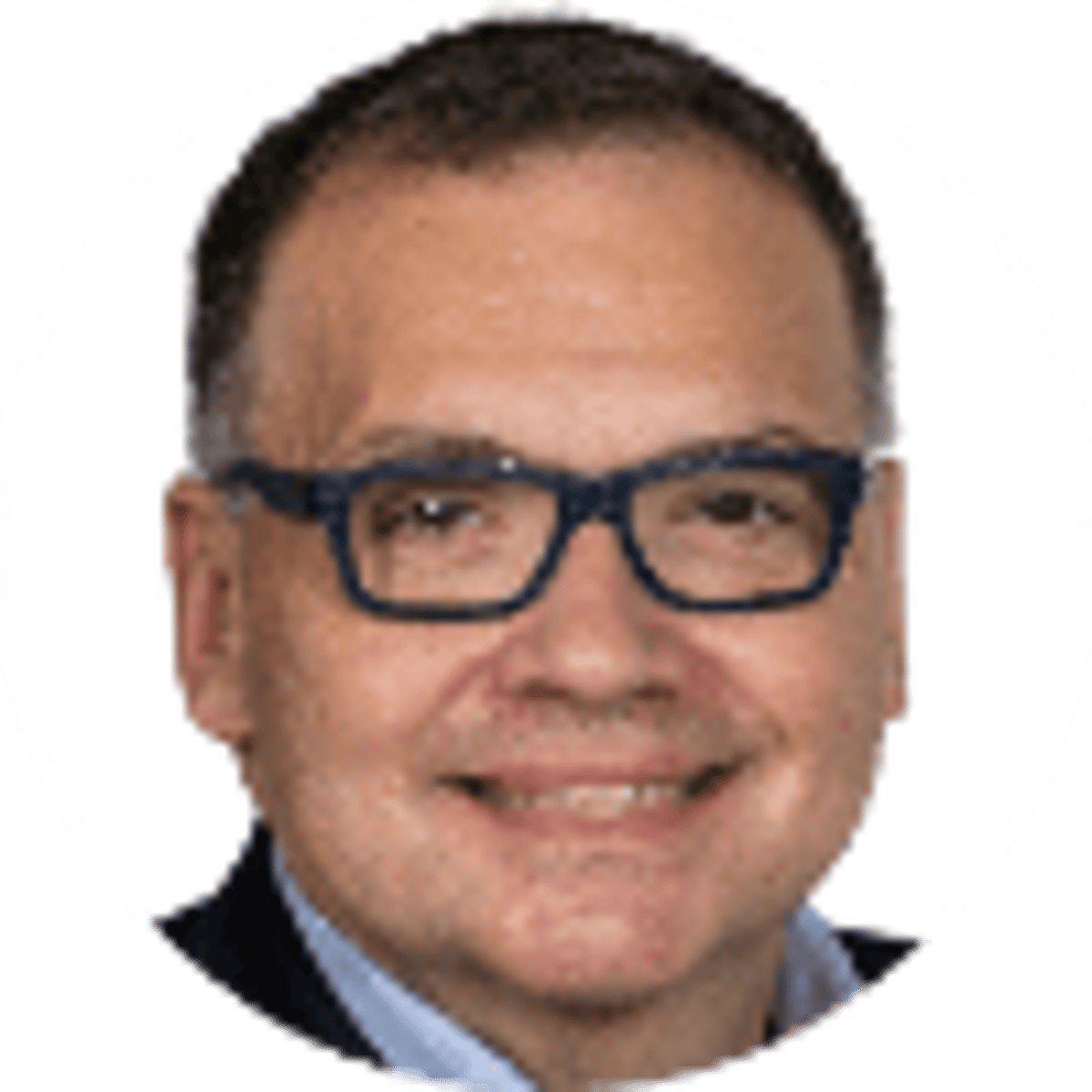 By Bill Speros | | 19 mins
NFL Week 3 Picks &: Tips: Best Bets For Every Game
Five rookie quarterbacks will start in Week 3 of the 2021 season. That leaves NFL betting oddsmakers and the betting public with both significant challenges and opportunities.
The quarterbacks set to start this week include three taken in the first round of the 2021 NFL draft and one taken in the second round. Trevor Lawrence (Jacksonville), Zach Wilson (NY Jets) and Mac Jones (New England) will each be making their third starts of their careers this week.
Justin Fields gets his first start for the Bears in place of the injured Andy Dalton. Davis Mills, taken in Round 2, gets the nod for Houston following an injury to Tyrod Taylor. The other QB taken in the first round of the 2021 draft, Trey Lance, remains the backup to Jimmy Garoppolo in San Francisco. This is only the second non-strike season in which five rookies have started in the NFL within three weeks of the start of the season since the Super Bowl era began. The other year was 2012.
Wilson and the Jets were abused last week by Bill & Stephen Belichick's defense. At one point during the 25-6 loss to New England (-6), Wilson had as many completions as interceptions – four. With that outcome, Jones became the first of his rookie class to win a game as a starter.
There have been 10 games decided by three or fewer points thus far in 2021. In Week 3, there are eight games with spreads of 5 or more points. Underdogs have lost neither their bark nor bite and are 21-11 against the spread this season. The nation's sportsbooks and betting sites have enjoyed a profitable run in 2021 thus far.
Now, it's on to our Week 3 NFL picks.
Thursday, Sept. 23
Panthers at Texans, 8:20 p.m. (NFL Network)
Mills makes his first start against the most surprising team on the upside in the NFC. Thanks to Christian McCaffrey (324 total yards from scrimmage this year), Sam Darnold has been able to work his way into the Carolina offense and exceed expectations. He's already won as many games this season after two weeks than he did last year in a full season with the Jets. Two.
The line on this game has moved significantly and has swelled to Carolina -8. These teams have combined for an average of 51.5 points thus far. But Mills is no Tyrod Taylor. This could be low scoring and closer than a touchdown. Best Bet: Under 43 Points (-110) at PointsBet .
Check out Panthers vs Texans odds, betting lines, injury report and more.
---
Sunday, Sept. 26
Washington Football Team at Bills, 1 p.m. (FOX)
The Bills needed a week to get into the 2021 season but put it all together last week on the road at Miami, winning 35-0. Bills Mafia was left with nothing but broken tables after a home opener loss to Pittsburgh. This week will be more "Connie's Wedding" than "Little Michael's Baptism" at Orchard Park.
Washington allowed 30 points to the lowly Giants last week. All signs point to a lot of points here. Best Bet: Over 45 Points (-110) at bet365 .
Check out Washington vs Bills odds, injury report, betting lines and more.
---
Bears at Browns, 1 p.m. (FOX)
Justin Fields vs Baker Mayfield gives one reason to watch. The Browns should have Odell Beckham Jr. back, but Jarvis Landry is on IR. Fields will get a quick baptism by Cleveland's defense and it might be not be safe for the kids to watch. Best Bet: Cleveland -7 (-114) DraftKings .
Check out Browns vs Bears odds, injury report, betting lines and more.
---
Ravens at Lions, 1 p.m. (CBS)
The Ravens won their Regular Season Super Bowl Sunday night when they defeated the Chiefs 36-35 at home. Lamar Jackson was MVP once and he appears to be on a mission to remind us all of that fact. This team is too focused and too experienced for any sort of a letdown at Ford Field.
Expect a high-octane affair – at least as far as the Ravens are concerned . Expect it to get ugly in the 2nd half. Best Bet: Ravens -7.5 at PointsBet.
Check out Ravens vs Lions odds, injury report, betting lines and more.
---
Cardinals at Jaguars, 1 p.m. (FOX)
Lawrence makes his third try for his first win at home against one of the surprise undefeated teams in the NFL. Kyler Murray is in the midst of an MVP campaign and threw for 400 yards and 3 TDs, along with a pair of picks, against Minnesota at home. A road game on the East Coast is always tough for teams from the West, but Cards fans will be backing their team at Arizona sports betting sites.
Chandler Jones and J.J. Watt could leave a mark. This is another crazy-high NFL line for a road team but the Cardinals appear ready to respond and demonstrated two weeks ago their road prowess against the AFC South. Best Bet: Cardinals -7 (-110) at DraftKings.
Check out Cardinals vs Jaguars odds, injury report, betting lines and more.
---
Chargers at Chiefs, 1 p.m. (CBS)
Kansas City suffered its second loss in three games – going back to the Super Bowl – last week in Baltimore. The Chiefs are back home at Arrowhead against a team that's traveling two time zones east. But KC is 1-11-1 against the spread in its last 13 games and hasn't been able to close out opponents ATS even in big wins.
Chargers QB Justin Herbert is killer in garbage time and Bolts backers should not panic as long as this game is within two scores in the final quarter. Best Bet: Chargers +6.5 PointsBet .
Check out Chargers vs Chiefs odds, injury report, betting lines and more.
---
Saints at Patriots, 1 p.m. (FOX)
Bill Belichick vs. Jameis Winston. Best Bet: Patriots -150 ML at DraftKings.
Check out Saints vs Patriots odds, injury report, betting lines and more.
---
Falcons at NY Giants, 1 p.m. (FOX)
We offered up a few long-standing betting rules last week. It's time to add one more. "Never bet on Matt Ryan." The Falcons were +13 at Tampa Bay last week and were down 10 points with the ball in the fourth quarter. Instead of scoring a TD, or simply punting, Ryan threw a pair of pick-sixes and his team failed to cover.
The Giants aren't much better, but they're at home. Best Bet: Giants -150 ML at bet365 .
Check out Falcons vs Giants odds, injury report, betting lines and more.
---
Bengals at Steelers, 1 p.m. (CBS)
The Steelers will go as far as Ben Roethlisberger can take them. Big Ben hung up 333 yards and 4 TDs on the Bengals the last time these teams played in Pittsburgh. Joe Burrow's run of 199 straight completed passes ended with three-straight interceptions last week. Keep an eye out for Najee Harris to break out in this one. Best Bet: Pittsburgh -3 (-115) at FanDuel .
Check out Bengals vs Steelers odds, injury report, betting lines and more.
---
Colts at Titans, 1 p.m. (CBS)
Indy QB Carson Wentz is questionable here after suffering two ankle injuries in Week 2. Jacob Eason will go for the Colts if Wentz can't play. It shouldn't matter to the Titans, who scored an impressive come-from-behind OT victory at Seattle last week. Derrick Henry is ready for another epic day in this early-season key AFC South matchup. Best Bet: Tennessee -5 (-110) at FanDuel.
Check out Colts vs Titans odds, injury report, betting lines and more.
---
NY Jets at Broncos, 4:05 p.m. (CBS)
Teddy Bridgewater has the best record of any NFL QB against the spread in his career entering 2021. Former Jets QB Sam Darnold had the worst. Darnold is now 2-0 in Carolina. The Jets, well, they're still the Jets. They're averaging 10 points per game. The Broncos are giving up just 13. At one point last week against New England, Wilson had as many completions as interceptions – four. The Broncos and Raiders are the lone unbeaten teams in the AFC. Also, never bet on the Jets. Best Bet: Total under 41 (-105) at PointsBet.
Check out Jets vs Broncos odds, injury report, betting lines and more.
---
Dolphins at Raiders, 4:05 p.m. (CBS)
A classic NFL Bounce-Back Reverse set-up for both teams. The Raiders scored a big upset win last week at Pittsburgh. The Dolphins were demolished at home by 5 TDs at the hands of the Bills. Neither team is as good or bad as they were last week. Tua is out and Jacoby Brissett will be starting at QB for Miami. Best Bet: Miami +4 (-110) at BetMGM .
Check out Dolphins vs Raiders odds, betting lines, injury report and more.
---
Buccaneers at Rams, 4:25 p.m. (CBS)
Both teams are undefeated and Super Bowl favorites just behind the Kansas City Chiefs. The result could well determine home field in the NFC. Tom Brady and the defending Super Bowl champion Tampa Bay Buccaneers are in their own interplanetary orbit. They have not been beaten in 297 days. Brady has 9 TD passes this season, but has struggled against the Rams.
He hit on just 54% of his attempts last year and didn't throw a single TD pass in the Patriots' 13-3 win in Super Bowl LIII. Both teams have better-than-advertised defenses. If the Bucs are going to lose a game this season – this could be the one. Best Bet: Under 55.5 points (-110) at BetMGM .
Check out Buccaneers vs Rams odds, betting lines, injury report and more.
---
Seahawks at Vikings, 4:25 p.m. (FOX)
These two teams are stuck in the middle of the NFC, each trying to break into the division's elite. If the Vikings don't need a chip-shot field goal to win this game, they should be a tough out at home. Best Bet: Minnesota +110 on the ML at DraftKings.
Check out Seahawks vs Vikings odds, betting lines, injury report and more.
---
Packers at 49ers, 8:20 p.m. (NBC)
The other major NFC showdown features Green Bay visiting the City By The Bay. Jimmy Garoppolo responded to the security of getting the 49ers' starting role last week with a solid win . . . at Philly. Aaron Rodgers was great . . . beating the Lions.
Each QB can erase all doubt about 2021 with a win here. In clutch-win situations, go with Rodgers over Jimmy G. WR Davante Adams could run wild against San Francisco's secondary. Best Bet: Green Bay +3.5 (-114) at BetMGM .
Check out Packers vs 49ers odds, betting lines, injury report and more.
---
Monday, Sept. 27
Eagles at Cowboys, 8:15 p.m. (ESPN)
The Cowboys battled to the final second to score a 20-17 win over the Chargers in LA. Dak Prescott has averaged 320 yards passing while completing 76.5% of his attempts. Jerry World should be rocking Monday night, along with the Cowboys. Best Bet: Dallas -185 ML at bet365.
Check out Cowboys vs Eagles odds, betting lines, injury report and more.
About the Author

Bill Speros is an award-winning journalist and editor whose career includes stops at USA Today Sports Network / Golfweek, Cox Media, ESPN, Orlando Sentinel and Denver Post.