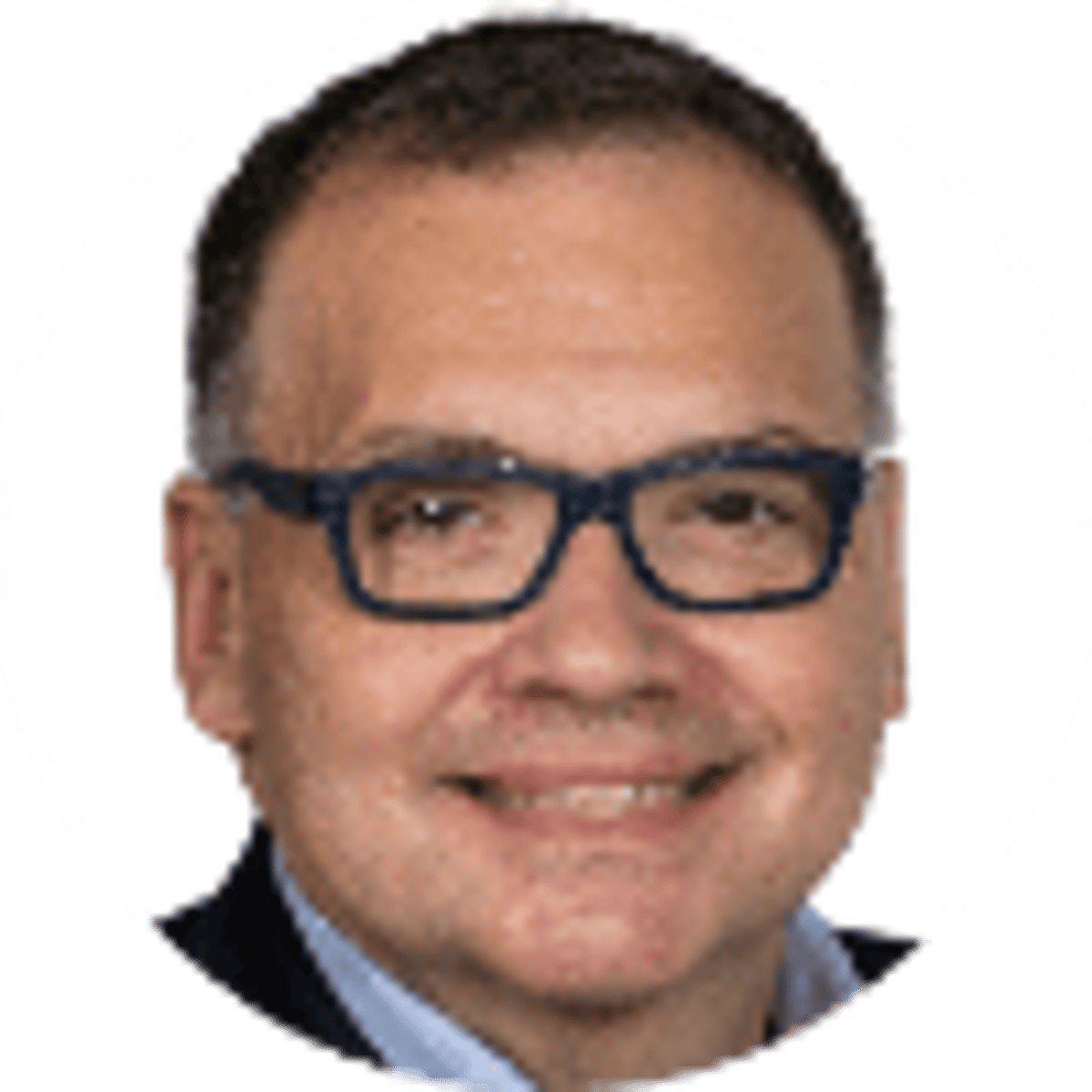 By Bill Speros | | 23 mins
New York Giants Next Head Coach Odds, Tips & Best Bets
14
PLAYERS REDEEMED TODAY!
The New York Giants hired former Buffalo Bills assistant GM Joe Schoen to guide their third rebuild since Super Bowl 46. Schoen, 42, beat out at least eight other candidates for the team's general manager gig. Big Blue still needs a new coach, a new culture, and, possibly, a new franchise quarterback.
Among the NFL betting favorites to replace Joe Judge as Giants head coach are Buffalo Bills offensive coordinator Brian Daboll and former Miami Dolphins head coach Brian Flores. The Giants interviewed Daboll on Friday.
Meanwhile, the Buffalo Bills and Kansas City Chiefs meet in an AFC Divisional Playoff Round game on Sunday. NFL odds have the Bills as 2-point road underdogs.
All of this comes just after New York sports betting went mobile with the launch of New York betting apps for Caesars Sportsbook, FanDuel, DraftKings, BetMGM and BetRivers.
Next Giants Head Coach: Top Candidates & Odds
The Giants' next head coach will be their fifth since Tom Coughlin's resignation six years ago. The Giants gave former head coach Judge just enough metaphorical rope to hang himself. And he used every inch. The Giants went 10-23 during Judge's tenure, but the team has three years remaining on his five-year deal.
Schoen will be given full autonomy when it comes to his first big move. A 4-13 finish in a half-empty stadium after a half-hearted effort was just too much for owners Steve Tisch and John Mara. The Giants went 6-11 against the spread during the NFL betting season.
Odds on the Giants' next head coach are available at some major sportsbooks and betting sites, including PointsBet.
At DraftKings New York, first-time depositors can grab a 20% bonus on their initial deposit, up to $1,000. There are also currently great deals available for new users in the Empire State at Caesars Sportsbook New York and FanDuel New York.
Here's a look at the top potential candidates for the Giants' head coaching job as posted at PointsBet and a breakdown of some of the top candidates:
Next New York Giants Head Coach Odds
Odds via PointsBet Colorado and accurate as of publication.
---
New York Giants Head Coach Candidates To Watch
Bill Belichick
CURRENT JOB: Dark Lord, General Manager, Head Coach, New England Patriots
ODDS: Off The Board
BUZZ: Not this time. Maybe.
---
Brian Daboll
CURRENT JOB: Offensive coordinator, Buffalo Bills
ODDS: +110 at PointsBet
BUZZ: With the hiring of Schoen, Daboll's name is a natural to the favorite here. He was +500 at PointsBet before news of the Giants going with Schoen as GM. The Giants offense evaporated under Judge. The development of Daniel Jones was stunted.
Daboll deserves much of the credit for developing Josh Allen and the Bills offense, and lucked out with Tom Brady leaving the AFC East. The Bills would not give Daboll permission to interview as Judge's offensive coordinator two years ago, but he's free to talk to anyone for a head coaching job.
---
Brian Flores
LAST GIG: Head coach, Miami Dolphins
ODDS: +400 at PointsBet
BUZZ: For a brief moment in human history, Brian Flores was out as coach of the Dolphins, yet Judge remained employed by the Giants. Ugh. The decision by the Dolphins to dump Flores stunned the entire NFL apparatus. Flores will be a head coach in the NFL next season. The only question is "Where?"
His price ticked up from +450 to +400 after the news of Schoen's hiring. Flores would deliver a big-name buzz for the Giants and immediately improve their defense. However, his big issue in Miami was his relationship, or lack thereof, with QB Tua Tagovailoa. Flores is both a Brooklyn native and another branch on the Bill Belichick/Bill Parcells Coaching Tree. That may be a plus or a minus here.
---
Leslie Frazier
CURRENT JOB: Defensive coordinator, Buffalo Bills
ODDS: +600 at PointsBet
BUZZ: Frazier, the defensive coordinator for the Buffalo Bills, was not on the board in this market before the news of Schoen being named as GM. His current success with the Bills can't be denied. Frazier was head coach in Minnesota from 2011-13. He played for the Chicago Bears when they won their one and only Super Bowl in 1985 and would also bring credibility as a head coach.
---
---
Doug Pederson
LAST JOB: Head coach, Philadelphia Eagles
ODDS: +700 at PointsBet
BUZZ: Pederson's price fell from +400 to +700 Friday. Will the fans of Gotham be happy with a coach who will forever be known for the "Philly Special"? Pederson did beat the Patriots in the Super Bowl, so there is that. He has a solid reputation and would give the Giants some quick legitimacy, especially on the offensive side of the ball. But the fit with Schoen doesn't work here.
---
Eric Bieniemy
ODDS: +700 at PointsBet
CURRENT JOB: Offensive coordinator, Kansas City Chiefs
BUZZ: The Chiefs' offense remains the Gold Standard in the NFL, or at least outside of whatever team employs Tom Brady. Sure, Bieniemy has Patrick Mahomes II for his QB, but working with Mahomes and being able to relate to him and maximize his performance is not a given for any coach. If Schoen is undecided between Bieniemy and Daboll, he'll get a chance to see them head-to-head again in the Divisional Round.
But Bieniemy's odds slipped to +700 from +500 after the Schoen news. The Giants interviewed Bieniemy before hiring Judge. Bieniemy, like Flores and several other names being raised, is a candidate of color. That, too, is a key factor here.
---
Jim Harbaugh
CURRENT JOB: Head coach, Michigan Wolverines
ODDS: +1000 at PointsBet
BUZZ: From the Blue and Gold to Big Blue. Why not? Harbaugh has NFL experience, an offensive mindset and works magic with young QBs. He took a 49ers team led by Colin Kaepernick to the Super Bowl and led the Niners to three straight NFC title games in his first three seasons. Harbaugh guided the Wolverines to the College Football Playoff and beat Ohio State this year. There's no more ceiling left for him in Ann Arbor unless the SEC and Clemson drop football.
His name will be mentioned elsewhere, including Las Vegas and Chicago, not just in Miami. But his price has tumbled to +1000. It's unlikely a young, no-nonsense GM like Schoen would want to begin his time in the Big Apple lost in Harbaugh's shadow.
---
Byron Leftwich
CURRENT JOB: Offensive coordinator, Tampa Bay Buccaneers
ODDS: +1200 at PointsBet
BUZZ: Leftwich is a former NFL quarterback who has been Brady's offensive coordinator in Tampa Bay for the past two seasons. Even if one believes Brady is the de-facto coach/GM/QB/coordinator, Leftwich has met expectations running the Buccaneers offense. Given how high those expectations were the past two seasons, that's quite an accomplishment. Leftwich may end up in Jacksonville, where he played QB, working to make sure the Jaguars don't end up with their third No. 1 pick in a row.
---
Josh McDaniels
CURRENT JOB: Offensive coordinator, New England Patriots
ODDS: +1200 at PointsBet
BUZZ: Again, another big name that likely won't fit with Schoen. McDaniels still remains the dream coach for a few million Giants fans who will be happy to settle for the next-best-thing not named Belichick. McDaniels would immediately propel the Giants into permanency on the back page and in the drive-time talk slots. Plus, he's got a pretty good track record at generating offensive production. Something that's been lacking with the Giants for a decade.
---
Todd Bowles
CURRENT JOB: Defensive coordinator, Tampa Bay Buccaneers
ODDS: +1400 at PointsBet
BUZZ: Another New Jersey native, Bowles was head coach of the Jets from 2015-18. He won a ring with the Buccaneers last season directing a spectacular defensive effort in the postseason. Tampa Bay's defense has struggled this season and a loss to the high-scoring Rams in the playoffs might dent his resume. While Bowles is certainly familiar with the heat of the Big Apple and well-respected, the look of the Giants hiring a "re-tread", who could not bring the Jets back to respectability, is probably a "no-go" here.
---
Kellen Moore
CURRENT JOB: Offensive coordinator, Dallas Cowboys
ODDS: +1400 at PointsBet
BUZZ: Moore would bring a fresh and dynamic mindset to the Giants on offense. Of course, like Bieniemy, he had a top-notch QB to work with in the form of Dak Prescott. The Cowboys led the NFL in points and yards per game. The issue of whether or not the Giants stick with Daniel Jones or seek a replacement via free agency would likely be a key determinant in whether or not Moore fits here.
About the Author

Bill Speros is an award-winning journalist and editor whose career includes stops at USA Today Sports Network / Golfweek, Cox Media, ESPN, Orlando Sentinel and Denver Post.