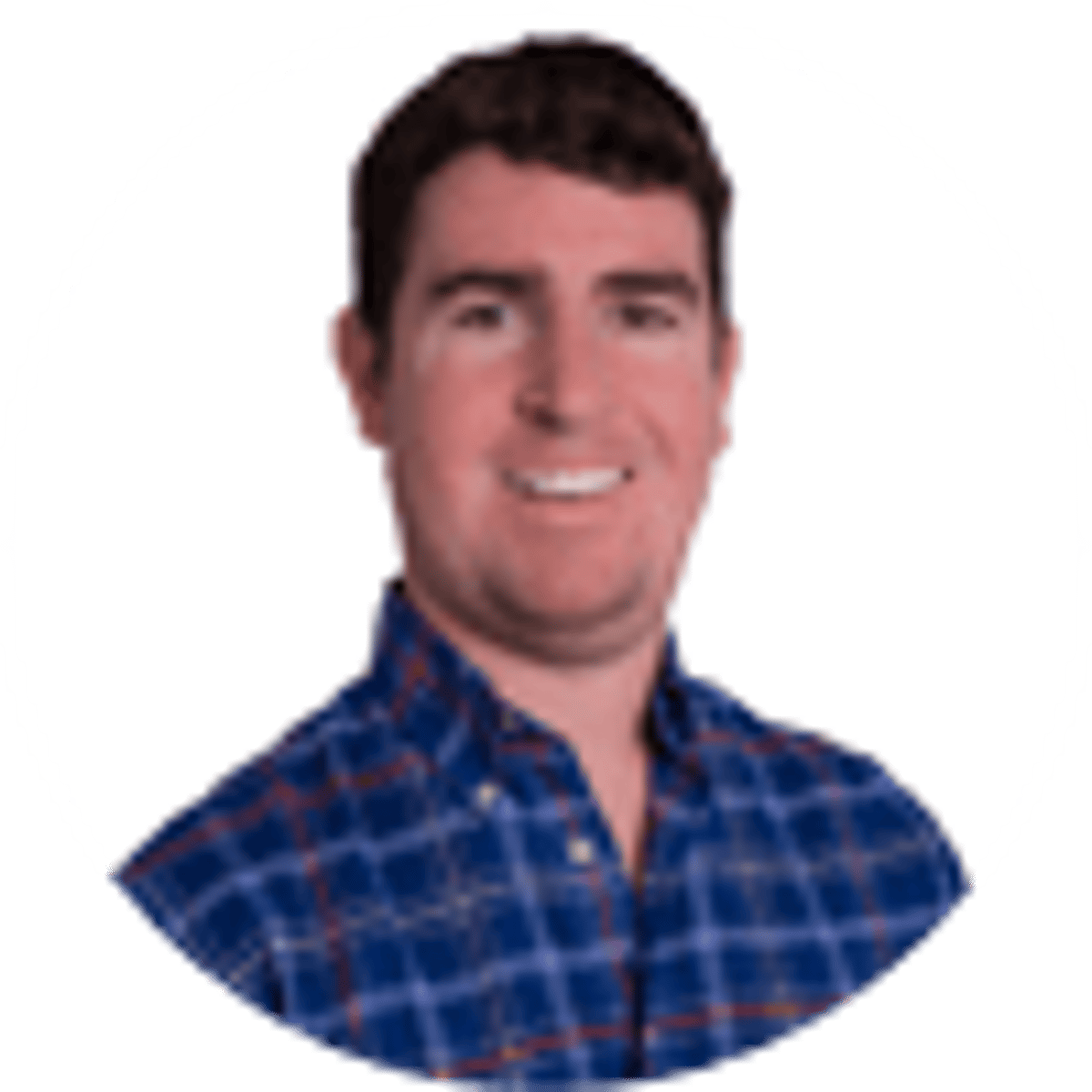 By Ryan Butler | | 8 mins
New York Mobile Sports Betting Divide Highlighted at Hearing
Wednesday's hearing over New York online sports betting legalization laid bare the competing interests in what would be the nation's largest wagering market. The hearing further alerted lawmakers of those divides, as well as looming systematic hurdles in state law, they will need to overcome in order to legalize sports betting.
Lawmakers from the Senate's committee on Racing, Gaming and Wagering heard more than two dozen gaming proprietors, sports league representatives and other gaming interests during a marathon session in Albany. Speakers widely supported the concept of a regulated online market in New York, but their respective testimonies laid bare the conflicting approaches that may prevent it from coming to fruition.
As was the case in legislatures across the nearly three dozen other states also considering legal wagering, betting access and tax rates proved the most substantial split between affected parties. Possible concerns about the constitutionality of such a proposal aside, lawmakers' ability to reach consensus among these differentiating views will determine if the nation's fourth-most populated state will permit online sports gaming.
And, assuming against the unlikely scenario a special session is called by the governor, lawmakers will have to resolve this divide before the current legislative session concludes six weeks from now.
At stake is an industry that could garner nearly $1 billion in revenue each year should betting via the internet be approved. New York will soon take its first sports bet at a brick-and-mortar facility, but industry observers estimate the mobile market would soon generate twenty times the revenue of an in-person only market- and become the most lucrative in the nation.
Differences Over Fees Take Center Stage
Chaired by Sen. Joseph Addabbo, the sponsor of the Senate's sports betting bill, lawmakers at Wednesday's hearing largely backed the concept of online sports betting. They spent several hours listening to different suggestions for how they should approve it.
Arguably the most substantial contrast came over how the sports leagues should be compensated for providing the competitions bettors wager upon. The first to speak at the hearing, representatives from the PGA Tour and NBA lauded the current bill's provisions to mandate purveyors use league-sanctioned data in order to offer in-play betting.
League representatives further touted the inclusion of so-called "integrity fees" in the bill, which as stands would require gaming purveyors to return 0.2 percent of all gross wagers back for the leagues as a way to invest resources to assure the verisimilitude of their competitions.
Speaking on behalf of the NFL Players Association, public policy counsel Joseph Biggs told legislators these fees were part of a way to protect not just competitions, but the participants. He said NFL players were increasingly anxious about off-the-field interactions with fans in the months since the Supreme Court struck down the federal sports betting ban, allowing states to approve wagering.
Biggs argued resources were necessary not just to educate players about gambling, but to protect them from nefarious bettors – and even those seeking retribution after a loss.
Gaming industry operators agreed that game integrity and athletes need protection, but opposed the current fee proposals to do so.
Leading game purveyors including William Hill and FanDuel said both the data use mandate and the integrity fees would handicap the sports betting market. By taking money away from legal purveyors, these officials argued, they would subsequently be limited in their ability to operate. This, in turn, would further prop up the illegal market, which all parties involved continue to work against.
Data fee opponents further worried the leagues would garner a de facto monopoly over their data, and since they would be required by law to purchases it, they could subsequently raise the price to an exorbitant level. Though it would only apply to betting aspects like in-play wagers and prop bets, these already make up a substantial portion of the industry: William Hill's Danielle Boyd estimated in-play betting was one-third of her company's handle at its Nevada properties.
The integrity fees were likewise decried. With a traditional profit of about five percent profit, sports betting is already one of the gaming industry offering's thinnest margins. The call for 0.2 percent of all gross bets would be a sizable chunk of revenue.
And without the financial benefit to further invest in these games, purveyors argued they would not have the monetary incentive to create a market strong enough to compete with the existing offshore and black market bookmakers.
Instead, industry representatives said operators and leagues should continue to strike partnerships and affiliations that can mutually benefit both parties without the constraints of a legal money transfer requirement.
Gaming purveyors also noted that none of the eight jurisdictions taking bets now, or the handful of others set to start doing so later this year, require these data fees, despite substantial lobbying from the leagues in statehouses across the country.
However, none of the other states seriously considering sports betting host the headquarters of a major American professional sports league. It's likely no coincidence the only state to introduce a bill with leagues fees is also home to the NFL, NBA, MLB and NHL.
Access Questions Remain
Though it didn't pit sports leagues against operators, fault lines emerged over the entities able to offer online bets under the current proposal.
The bills in the Assembly and Senate now allow only four upstate commercial casinos as well as Native American casinos operated by three tribes to take bets. This continues a trend to help bolster these properties, and the commercial entities in particular.
In 2013, Gov. Andrew Cuomo championed and voters approved the right for four commercial properties to operate in the northern portion of the state as a way to jumpstart the slacking economy in the wake of the Great Recession. The measure also allowed them to take in-person sports bets on their property if the federal wagering ban was lifted.
Following the Supreme Court's decision in May 2018 to strike down the ban, the commercial casinos began plans to take bets. The state's existing gaming compact between the tribes and the government meant the Native American groups could offer any games solicited at the commercial properties, so they began plans to take in-person bets as well.
Before either commercial or tribal casinos could take bets, state gaming regulators need to provide the parameters to do so. Even though in theory they could have begun policy implementation as soon as the ban was lifted, they waited for the better part of a year.
Prior to the court decision, the Seneca Nation of New York argued in court that the commercial tribes infringed on the compact, which gave them exclusive access to provide gaming options within certain territories in exchange for a cut of gaming revenues. When the dispute was settled earlier this year, then gaming regulators finally moved to pass regulations, in an act industry observers say was not coincidental.
It also no coincidence these groups widely supported the bill as written. Their support was not shared by everyone at Wednesday's hearing.
Lawmakers in states representing other gaming interests, including Saratoga-area Sen. Daphne Jordan, argued the state's horse tracks should also be able to take bets.
Gaming operators from both within and outside the horse racing industry agreed, and went even further, saying that tracks should not only be alto to solicit mobile bets, but have multiple customer-facing offerings, or skins, to do so. New Jersey gaming entities are permitted three skins apiece to subcontract out to third-party providers, which gaming officials said creates more opportunities for customers and was critical for a robust market.
Speakers and senators discussed a myriad of other gaming topics as widespread as geofencing to gambling addiction over the four-hour hearing, but those concerns over taxes and access permeated the discussion. Though no legislative action was taken Wednesday, lawmakers now have more information than ever before to take on the daunting task ahead of them.
Lawmakers Get to Work
Elected officials at different times during the hearing seemed largely amenable to nearly every proposal. That leaves little indication what, or even if, they'll adjust any aspect of the two bills before one is taken up in the Senate and Assembly, respectively.
In an altered or current form, the bill is still expected to be contentious. Even though it seems lawmakers are more or less supportive of the concept of online betting (which has been a debilitating hurdle in other states), diverging views about how to approach the matter were clearly exposed Wednesday. Lawmakers will likely be divided as well, and even in a legislature with lopsided Democratic majorities in both chambers, its hard to predict if elected officials can reach consensus to pass an identical measure through each house.
A complex act under any condition, the bill is further hindered by the looming end of the legislative session. Lawmakers only have until June 18 to pass a bill.
They could, in theory remain in Albany for a special session to finalize sports betting, but that would require a move by Cuomo, who seems highly unlikely to do so.
The governor has had an at-best tepid reaction to mobile sports betting. Though he backed in-person betting, he has not championed online wagering, and left it out of the state's most recent budget deliberations. Though it's estimated to contribute millions of dollars a month in tax revenues, Cuomo downplayed that potential impact on an annual budget exceeding $175 billion.
Cuomo is also under the persuasion the bill would be unconstitutional if even passed. The state constitution requires a voter referendum for any new gaming measure, but lawmakers behind the mobile betting legislation, as well as attorneys speaking before the committee Wednesday, argue it does not.
The constitutionality issue is just one question to be resolved in Albany in the next month and a half. The only certainty is the fate of the biggest prize yet in the sports betting expansion race is far from determined.
About the Author
Ryan Butler has spent more than 10 years covering sports, governments and the intersection between the two.