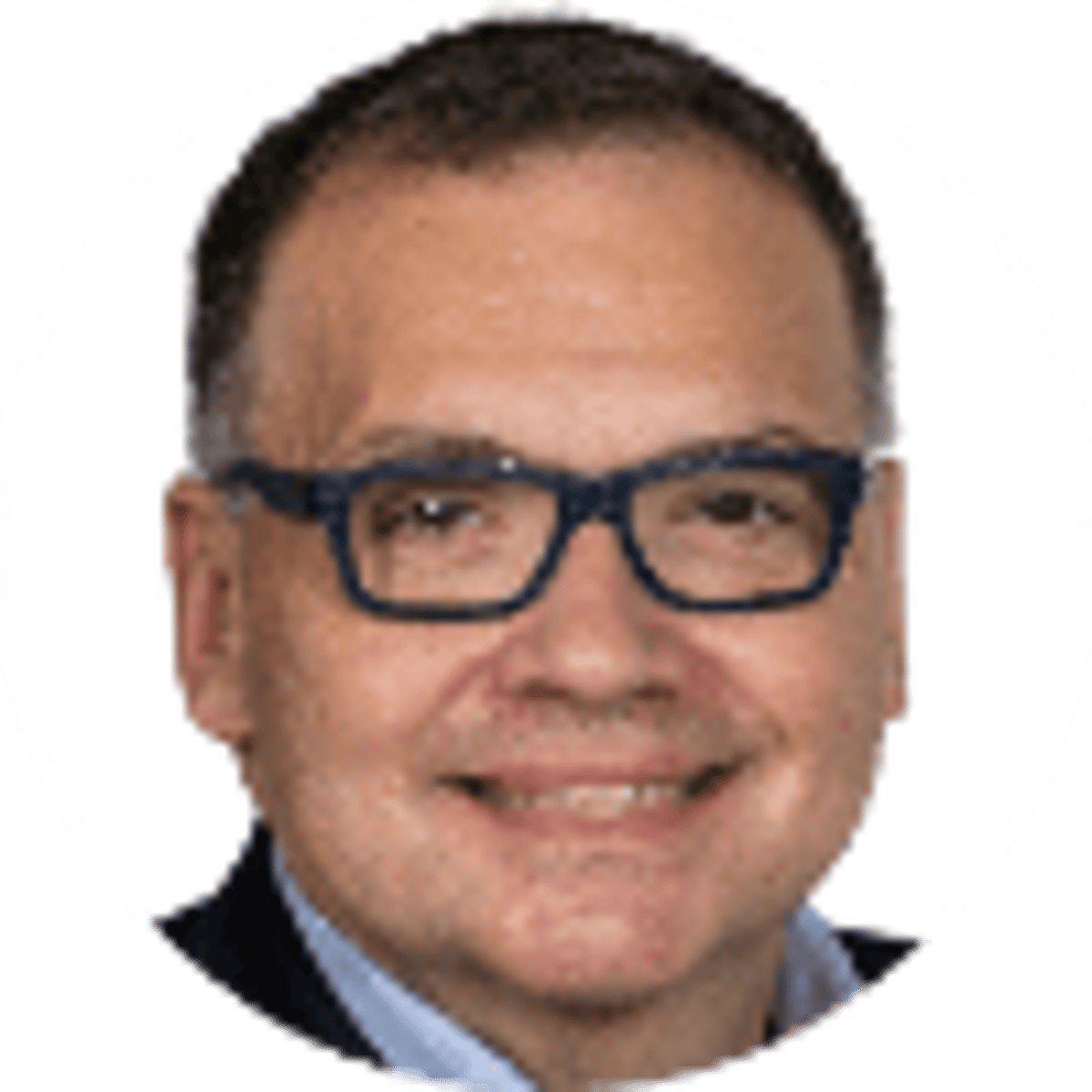 By Bill Speros | | 31 mins
NFL Week 14 Picks, Predictions & Best Bets To Back Today: Tom Brady vs. Mr. Irrelevant
76
PLAYERS REDEEMED TODAY!
Week 14 of the NFL betting season should have been easy on the eyes. Tom Brady was scheduled to meet Jimmy Garoppolo in a game that was long highlighted on the schedule.
But Garoppolo broke his foot against the Dolphins in Week 13. He's out for the season. That leaves wide open the door for Brady to possibly play for the team he grew up watching as a boy. And possibly a path for Garoppolo to end up back in New England where he once played. Now, it's Tom Brady vs. Mr. Irrelevant (also known as Brock Purdy) - the final player taken in the 2022 draft.
Overall, things did not go as the Scheduling Gods had anticipated.
The original schedule in May included what appeared to be a can't-miss matchup between AFC West rivals Kansas City and Denver. The Chiefs were poised to make another run at the Super Bowl and the Broncos had Russell Wilson, who was going to cook like Bobby Flay under new head coach Nathaniel Hackett.
---
RELATED: All NFL Head Coaches Ranked Against the Spread
---
Well, the 9-3 Chiefs are in first place in their division and hold the No. 2 seed in the AFC. No surprise there. But the Broncos have been flat-out terrible this season, especially on offense. Heading into Week 14, the Broncos under Wilson and Hackett had only scored 13.8 PPG. The Broncos have lost eight of nine and have not scored more than 21 points since Week 4.
The Broncos have already been mathematically eliminated from winning the AFC West. Because of that and several other reasons, the NFL and NBC flexed this game out of the Sunday night spot.
It was replaced by the game featuring the Miami Dolphins visiting the Los Angeles Chargers. The Dolphins (8-4) began Week 13 in first place, ahead of Buffalo. The 6-6 Chargers remain the Chargers – headed for another .500-neighborhood finish.
The Epta-Box returns Sunday at 1 p.m. ET with seven games in the early slot. CBS has one late regional game – the aforementioned flexed Chiefs-Broncos game at 4:05 p.m. ET. The Buccaneers head to San Francisco in the national CBS slot at 4:25 p.m ET. The other late afternoon game has Carolina at Seattle. The Patriots visit Arizona Monday night.
The Falcons, Bears, Packers, Colts, Saints and Commanders all have the bye. The final off-weeks of the regular season.
Now it's on to our Week 14 NFL picks to back on your sports betting app:
NFL 2022 Week 14 Picks
Oddsmakers on betting apps have set betting lines on Week 14. Here are our Week 14 picks and best bets:
2022 NFL Week 14 Best Bets To Back Today
Thursday, December 8
Las Vegas Raiders at Los Angeles Rams, 8:15 p.m. (Amazon Prime)
Amazon doesn't have the NFL muscle to flex this turkey out of the Thursday night spot. Al Michaels was barely awake during the Patriots-Bills game in Week 13. Kirk Herbstreit may be carrying even more of the load in this snoozer featuring the defending Super Bowl champions and Sin City's Silver and Black. With Matthew Stafford now on IR, the Super Bowl champions are enduring an unprecedented collapse.
The Rams are tied for betting record in the NFL, covering just three times in 12 tries. They did manage to pull off a backdoor cover in Sunday's 27-23 loss to Seattle. This game will have the crowd and feel of a home game for the Raiders, who played in Los Angeles from 1982-94. We're taking the "home" favorites here.
Best Bet: Raiders -5.5 (-110) with Caesars Sportsbook ➜
Sunday, Dec. 11
New York Jets at Buffalo Bills, 1 p.m. (CBS)
The No. 1 AFC-seeded Bills will be coming off an 11-day break with this home game against the Jets after playing – and winning – three games on the road in 12 days. The Bills dominated the Patriots in Week 13. The Jets played in Minneapolis in Week 13. This game is the second of grueling back-to-back road trips. The Bills are just too good these days to be caught napping by the Jets – even against the legend that is Mike "F-ing" White. But we're weary of this two-score line. We'll take the over based on both offenses and the weather forecast.
Best Bet: Over 44.5 Points (-110) with Caesars Sportsbook ➜
Cleveland Browns at Cincinnati Bengals, 1 p.m. (CBS)
This will be Cleveland's second game with Deshaun Watson at QB. The Bengals knocked off Kansas City in Week 13 and could be set-up for a let down. But Watson was terrible in Cleveland's default win over Houston Sunday. Teams love to score at Paycor Stadium. Games there this season have averaged 50 points. The Bengals have seen the total go over this number in four of six games. But they will have to do it on their own. Too much. The outright winner gets Ohio State.
Best Bet: Bengals -5 (-110) with Caesars Sportsbook ➜
Houston Texans at Dallas Cowboys, 1 p.m. (FOX)
We're told "Don't Mess With Texas." Yet the NFL has no problem with dumping this pile of cattle manure in our laps on Sunday afternoon. The disparity in records extends to the betting spread. The Texans are 4-7-1 ATS while the Cowboys are 8-4. The spread is an NFL-season high 17 points at Caesars.
The Cowboys scored 33 points in the fourth quarter Sunday night against Indy in a dizzying 54-19 rout. The Cowboys found another gear Sunday. They should drop it again on the Texans this week.
Best Bet: Over 45 Points (-110) with Caesars Sportsbook ➜
---
RELATED: Best NFL Parlay Bets To Back Today
---
Minnesota Vikings at Detroit Lions, 1 p.m. (FOX)
The Vikings clinch the NFC North with a win or tie in this game at Ford Field with four weeks remaining. The Lions have done enough to keep Dan Campbell employed for the rest of the season, but they remain toothless and declawed when it comes to making a playoff run.
The Vikings will be playing for seeding and to stay sharp, so don't look for any drop-off regardless of the NFC North status. This line has slid 3 points in the Lions' favor after the Big Cats mauled the Little Cats of Jacksonville. Getting the Vikings in a pick'em is the deal of the week.
Best Bet: Vikings Pick Em (-110) with Caesars Sportsbook ➜
Philadelphia Eagles at New York Giants, 1 p.m.
This will be the toughest road test for the Eagles all season (to this point). The Giants will likely need a win in this game to keep alive any hopes of a divisional title, especially after they tied Washington in Week 13. But they're going to need a big boost on defense and special teams, along with any magic Brian Daboll can conjure.
The Eagles have yet to fully win over oddsmakers because of the negative disparity between their overall mark and their record ATS. It is still four games after Philly wrecked Tennessee 35-10 in Week 13. Big Blue gets one more shot with us this season. The Giants getting 6.5 points at home makes us want to believe in Daboll and Santa Claus. Of course, we already know Santa is real. We're crossing our fingers on Daboll.
Best Bet: Giants +6.5 (-110) with DraftKings Sportsbook ➜
Baltimore Ravens at Pittsburgh Steelers, 1 p.m. (CBS)
Another game in which weather could affect the outcome in terms of both the betting spread and the points total. Games at Acrisure Stadium (once and forever known as Heinz Field) are not offensive showcases. Games there have averaged just 42 PPG this season. And combined, the Steelers and Ravens are totaling 43.95 PPG.
But this number is lower than both totals. We like the over here – with or without snow. Lamar Jackson suffered a knee injury in Week 13 and could be out "for a number of days to weeks", according to coach John Harbaugh. The total in this game subsequently tumbled from 41 to 37.5 points. Guess it's going to be weeks.
Best Bet: Ravens ML (+115) with DraftKings Sportsbook ➜
Jacksonville Jaguars at Tennessee Titans, 1 p.m. (CBS)
Two AFC South entrants limp into Week 14 coming off epic beatdowns. The Titans and Jaguars lost by a combined scored of 75-24 in Week 13 to Philly and Detroit respectively. Trevor Lawrence has been unable to find stability in his sophomore season. Lawrence entered Week 13 coming off his best game as a pro. But he and the Jaguars were torn to shreds by the Lions in a 40-14 loss. The Titans were cut down to size by the best-in-the-NFL Eagles as Jalen Hurts and A.J. Brown made the Titans wish they had paid Brown last offseason.
In late-season matchups, the first-place teams (see: Tennessee) tend to recover quickly. This season, the NFL has been a week-to-week league for nearly every team in the AFC. The Titans are 7-5 and 7-5 ATS, while the Jaguars are mired at 4-8 in both categories. Look for a Titan-ic (as opposed to 'Titanic') rebound in Week 14.
Best Bet: Titans -3.5 (-110) with DraftKings Sportsbook ➜
Kansas City Chiefs at Denver Broncos, 4:05 p.m.
This stinker was pulled out of its original Sunday night slot once it became apparent that it would be too ugly for primetime. Burying it on the late CBS regional schedule against the national FOX game is the safest move for all involved. This spread isn't even close to the largest line of the week (that would be Dallas -17 vs. Houston).
But the sheer agony involved in trying to watch Russell Wilson boil water, never mind cook, is too much for gamblers and fans to bear. The Chiefs are beyond the "just win and move on to next week" stage. They hold the No. 2 seed in the AFC, are coming off a tough loss to the Bengals, and won't risk it with any close calls at Mile High. This line has swollen to KC -9.5. We booked the Chiefs at -7.5.
Best Bet: Chiefs -9.5 (-110) with DraftKings Sportsbook ➜
Carolina Panthers at Seattle Seahawks, 4:25 p.m. (FOX)
This Battle of the Former Jets Quarterbacks features Geno Smith going up against Sam Darnold. The Seahawks began the season by surprising both fans and bettors. Pete Carroll had hopped into the "Hot Tub Time Machine" and found a winning formula with the ageless Smith at QB. But the Seahawks are no longer sneaking up on anyone.
Seattle ended a two-game losing streak, but failed to cover for the third week in a row, in Week 13. The Panthers are on their second head coach and third starting QB of the season. They'll be coming off the bye. It won't matter in the Emerald City. This line has ebbed from Seattle -6.5 to Seattle -4.5. All the more reason to go with the home team here.
Best Bet: Seahawks -4.5 (-110) with Caesars Sportsbook ➜
Tampa Bay Buccaneers at San Francisco 49ers, 4:25 p.m. (FOX)
This game had all the makings of a late-season, nationally-televised thriller. And one that would have been very easy on the eyes. Tom Brady was set to face another former teammate in Jimmy Garoppolo. The GOAT vs. the LAMB. Not anymore. Jimmy G. broke his foot in San Francisco's 33-17 win and cover (-5) against Miami.
Both teams are in first place in their respective divisions. But the 49ers are 8-4 outright and ATS. The Bucs, however, are just 5-6 and 3-7-1 ATS (heading into their Monday night game). Brady and the Buccaneers are looking to get above .500 sometime before the season ends. Brady owns December. But this is a significant test. Even against a Brock Purdy-led offense. Purdy became "Mr. Irrelevant" when he was taken with the 262nd and final pick of the 2022 NFL Draft. Purdy was born on Dec. 27, 1999. Brady played his final game for Michigan five days later and threw for 369 yards in a 35-34 OT win over Alabama in the Orange Bowl.
Best Bet: Buccaneers ML (+140) with Caesars Sportsbook ➜
Miami Dolphins at Los Angeles Chargers, 8:20 p.m. (NBC)
This game was flexed into the Week 13 primetime spot as an act of mercy upon the NFL watching and betting universe. The Dolphins are under .500 on the road against the line. This number moved from being a pick em to the Dolphins -2.5 after the Chargers lost to the Raiders. Tua Tagovailoa hurt his ankle in Sunday's loss to the 49ers but is expected to play this week.
This game is all-but destined to become a points-a-thon. The new-and-improved 2022 Dolphins are being offered up by choice to a national audience. This is their chance to make a big splash.
Best Bet: Over 51.5 Points (-110) with Ceasars Sportsbook ➜
Monday, December 12
New England Patriots at Arizona Cardinals, 8:15 p.m. (ESPN)
This is the third primetime game in three weeks for the Patriots. They lost on consecutive Thursday nights at Minnesota and in Foxboro to the Bills. It was the Bills loss in Week 13 in which the offense hit a pothole and the defense skidded into a tree. Talk-radio callers demanded change from Bill Belichick down to the ball boy.
Dreams of Brady walking through the door at One Patriot Place next season are keeping Patriots fans and bettors warm as the winter chill descends upon New England. The Cardinals are a big hit on HBO's "Hard Knocks" but continue to flop on the field. The Patriots will have an extended break coming into this game. They'll need it.
Best Bet: Patriots ML (-120) with FanDuel Sportsbook ➜
About the Author

Bill Speros is an award-winning journalist and editor whose career includes stops at USA Today Sports Network / Golfweek, Cox Media, ESPN, Orlando Sentinel and Denver Post.