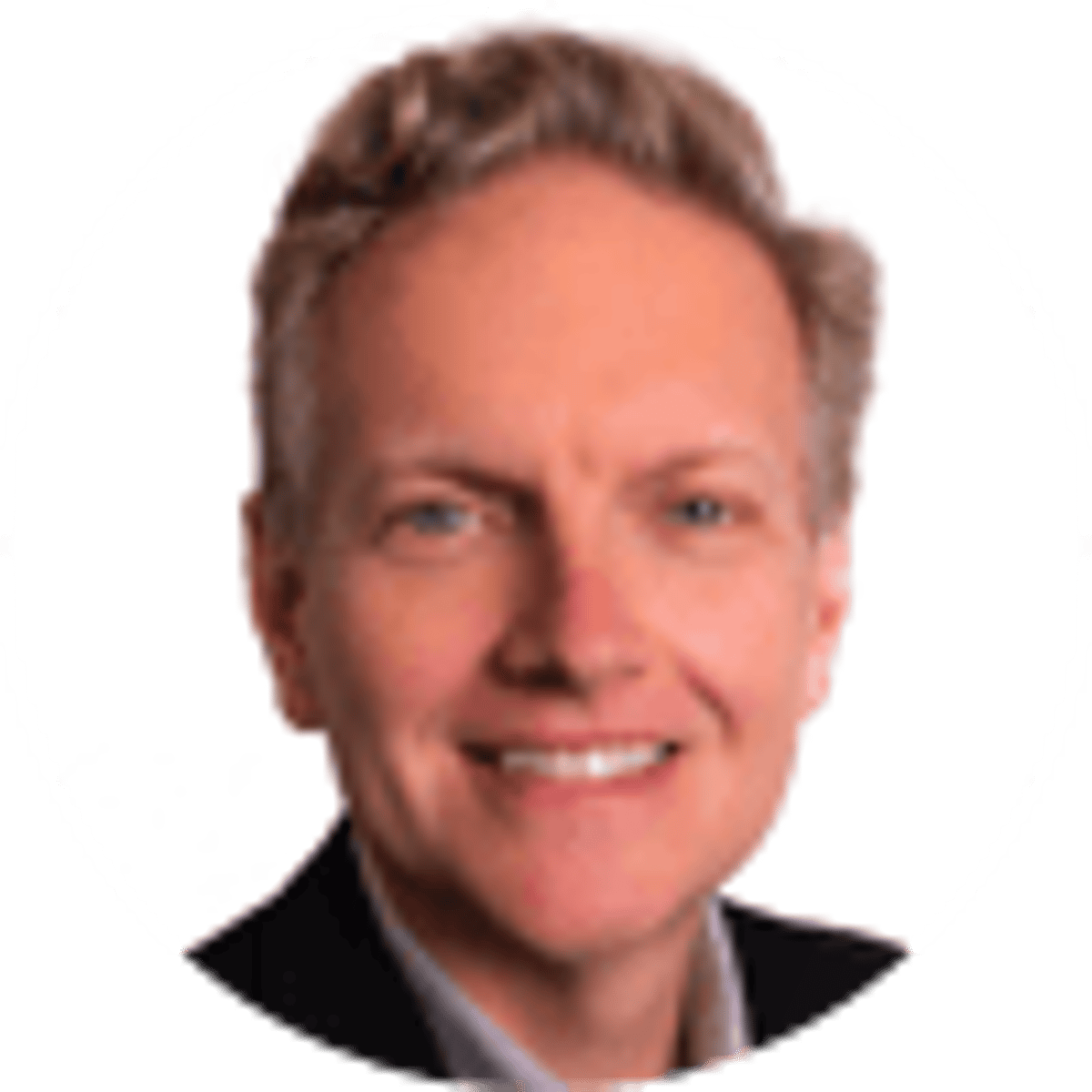 By Brant James | | 9 mins
NFL Betting Kickoff Sparks Urgency Throughout Industry
53
PLAYERS REDEEMED TODAY!
LARGO, Florida – The Happy Hour league was barely into the third frame when the grinning folks in the Urlacher and Trubisky jerseys began massing in the bar. Two, then four, then the long table with the darkest-blue table cloth nearest the biggest of the big screen televisions was full.
The west coast of Florida is a retirement and transient wonderland, and fans from many teams, predominantly Midwestern, are abundant among those born or converted into Buccaneers allegiance.
In this local bowling alley north of St. Petersburg and west of Tampa, Bears fans have gathered for the last few years for the enthralling communal experience of exulting and deriding and suffering with their team. It's better together this far from home.
With "Monsters of the Midway" posters and placards stapled to the walls, it's more friendly than boisterous, though the man in the "Green Bay Packers Co-Owner" t-shirt was, to his delight, sure to draw a jeer.
The crowd skews older than Gen X, but there are children among them. And on the first night of the NFL regular season on Thursday, with the Bears facing the Packers for the 199th time, it was home.
Scores of red buckets full of ice awaited Bud Lights. Reams of sausages awaited the grill. The better the Bears play, the more Bears fans eat. Statistically verifiable.
"Oh, yes, lots of sausage," the bartender grinned, tugging a Miller Lite from a tap.
And so, 1,192 miles from Chicago, it began, in a Florida bowling alley. It was scene uniquely American, but hardly unique in America.
---
NFL executives don't need the validation. Despite troubling storm clouds of future CTE legislation, star players holding out or retiring young and the same concerns over viewership and relevancy shared by their counterparts in other sports and entertainment companies, their product sets the tone of the American weekend from late summer through February.
It is America's national pastime. And it's the preference of sports bettors.
Gleaning an accurate monetary impact of the NFL throughout the season is difficult because state revenue reports lump it with the also lucrative college football market. But Nevada officials reported $146 million in legal handle on Super Bowl LIII alone. A Morning Consult study released by the American Gaming Association on Wednesday claims that 38 million American adults will place bets on NFL games this season. Only seven million of those state they will do so legally, but the figure represents a 1.2-million increase from last year's study.
All this despite a claim by a high-ranking NFL official that only about a fifth of NFL fans currently bet.
A double doink teddy bear? Da Bears fans aren't feeling that.

MORE. Coming soon... pic.twitter.com/nScv28Kdzm

— SNF on NBC (@SNFonNBC) August 26, 2019
But it must have been heartening down those corridors of power on 345 Park Ave. to hear and read the anxiety-addled quotes of state legislators and gaming executives ruing that whatever sports betting plans they were concocting might not be complete in time to rise with the tide that would float all of their boats: The opening kickoff of the season on Thursday between the Green Bay Packers and Chicago Bears.
Most with any realistic timetable made it.
The NFL is likely too often seen, like sports betting in general, as a cure-all for shrinking state budgets since the possibility of it materialized in May 2018. But the NFL is the most exploitable resource of the industry, available for any jurisdiction to plumb no matter how far their local sportsbooks sit from the nearest pro stadium. Politicians, sportsbook operators and league executives understand this.
"We take in more bets on football than all the other sports combined," Ameristar Sports Book Manager Keith Hardy told WLBT.com about its second football season in Mississippi.
The experiment begins anew on Thursday when the Green Bay Packers and Chicago Bears open the season at Soldier Field.
Which States Opened for Sports Betting at NFL Kickoff?
There is no coincidence in the raft of states improving their sports betting situation in the last month.
Iowa, whose citizenry's affections are split between the Vikings and Chiefs, went live with parlor and mobile betting on Aug. 15.
Rhode Island, which began taking on-site bets in November, was expected to add mobile to its existing on-site offerings just in time to become New England's legal outlet for Patriots bets.
Indiana, which like Iowa is nestled up to Illinois' 12.74 million residents – none of whom can bet legally in their state – and has a plethora of professional and college teams, cut it close. But Indiana made it, accepting bets on Sept. 1.
Sports Wagering is officially open at Chinook Winds Casino Resort! @1EdTooTallJones placed the historic first bet in Oregon at Chinook Winds this morning. The former Dallas Cowboys Lineman bet on the Dallas Cowboys at 10-1 odds to win the Superbowl. https://t.co/lF1IkT766B pic.twitter.com/OiSL7LPBgL

— Chinook Winds Casino (@ChinookWinds) August 27, 2019
One sportsbook in Oregon, Chinook Winds, began offering bets on Aug. 27 and a state-wide mobile product is being hustled into existence for September.
West Virginia last season had state-wide mobile by December but that was curtailed by a legal dispute between a vendor and operator. Mobile sports betting was restored last week with DraftKings and FanDuel launching. Though the West Virginia Mountaineers are the ersatz pro team in a state without any in top leagues, the Pittsburgh Steelers, Cleveland Browns and Cincinnati Bengals are nearby market drivers.
"It's critical that we get up and running now. Previously we'd lost our mobile platform just prior to March Madness last year," West Virginia state delegate and sports betting advocated Shawn Fluharty told Bookies.com. "You basically have two big waves. You have March Madness and the football season. That's crucial to all opportunities making money in revenue and getting people into the state.
"And then we dropped the ball at March behind this. But I'm glad to see that now with football season on the horizon, we're up and running again."
Illinois Missing NFL Betting Benefit
While Illinois slogs through its regulatory processes, surrounding states have sprung. Iowa is a bridge-crossing of the Mississippi River away from Dubuque to Keokuk, with state-wide mobile available.
The Isle Casino in Waterloo siphoned off a Chicago legend for its ceremonial first bet in Cubs Hall of Fame outfielder Andre Dawson. Illinois' eastern border is a virtual sieve for in-state discretionary income flowing outward to Indiana, not only with a mobile component but several sportsbooks within driving distance of Chicago.
Illinois legalized sports betting in June, but regulations are yet to be codified, meaning the state will be picked at the edges by Iowa and Indiana well after Eddy Pineiro or Mason Crosby puts a foot to the ball on Thursday.
The possibility of the industry in that state not debuting until late this year or 2020 is made more painful by reports on the volume of bets the Bears are drawing in Las Vegas. Bears celebrities are being foisted at openings of numerous sportsbooks in surrounding states.
And Hall of Fame tight end and Super Bowl-winning coach Mike Ditka is set to appear Thursday at Ameristar Casino in East Chicago, Indiana, just over the state line. Ameristar took its first bet Sunday.
Some states are not quite there practically despite being there legally. New York sportsbooks are taking bets at a series of Upstate casinos, but the lack of a mobile component means the state will continue to cede the New York City market to New Jersey. Or offshore bookmakers.
Seven states offered legal sports betting at the opening kickoff last season. The figure has ballooned to 12 this year with Indiana coming online.
Other NFL markets joining Illinois in a state of sports betting FOMO (fear of missing out) are the District of Columbia, which remains in a regulatory morass, and Tennessee, whose all-mobile system and geography figures to also make it the unofficial legal betting zone of the Southeastern Conference.
"Many of them, including some of them that weren't able to get everything organized ahead of the season, the NFL season was the goal," AGA president Bill Miller said in a teleconference on Wednesday. "And so, even where we sit here in Washington, D.C., there was originally a hope to be able to get the sports betting up and running here.
"It hasn't happened and it isn't important to have it done fast. It is important to have it done right. And so, actually I applaud the states that have potentially forgone some revenue because they care more about getting it right and making sure that the regulatory oversight, the operator understanding and education is done in the appropriate manner. I do think there is nothing probably as important as the NFL football season as it relates to sports betting, but I think that more importantly, for the states that actually weren't able to go live ahead of the season, that the motive for them to not race ahead was the appropriate course of action.
New Sportsbooks Hustle to Beat NFL Kickoff
As for operators, theScore CEO John Levy made it clear from his announcement of intent to spin a sports betting app from his media content operation that the commencement of the ensuing NFL season was his target for launch in New Jersey. They launched theScore Bet on Tuesday.
FanDuel enlisted former Eagles running back Brian Westbrook as part of what chief marketing officer Mike Raffensperger called a "multi-platform, omni-channel campaign" to enliven the Philadelphia market after the New Jersey revenue leader launched in Pennsylvania in July.
"All the fun promotions that we had in New Jersey for our customers, whether it was money back specials where if you bet a team to win and they lose in overtime, we give you your money back or parlay insurance where if you hit three out of a four-leg parlay again, we would get the bat back, all of that sort of promotional, fun, generous, sort of posture I think you can expect to see in Pennsylvania for this football season," he told Bookies.com.
"And then we've got a couple of tricks up our sleeve of things you haven't seen before."
Late on Aug. 30, a Fox Bet debuted as a rebranded version of BetStars in New Jersey.
Bet365, a privately held global gaming giant with previously un-utilized domestic partnerships in New Jersey and New York, began testing on Aug. 22 to ready for a Week 1 debut.
DraftKings, through a partnership with Boyd Gaming, would become the fifth mobile operator in Pennsylvania as it attempts to harvest a Philadelphia market that in July had bet the Eagles among the favorites to win the Super Bowl and Carson Wentz as MVP at FanDuel.
"We want to be ready and kicking butt for NFL," Levy told Bookies.com, "and whatever we get before that is kind of bonus. That's how we're looking at it."
And so is everyone else.
---
For all legal gambling options check out : top online sports betting sites
---
About the Author
Brant James has written for SI.com, ESPN.com, USA TODAY and the Tampa Bay Times, among other publications.