NFL Divisional Playoff Picks & Predictions For Every Game: Elite Status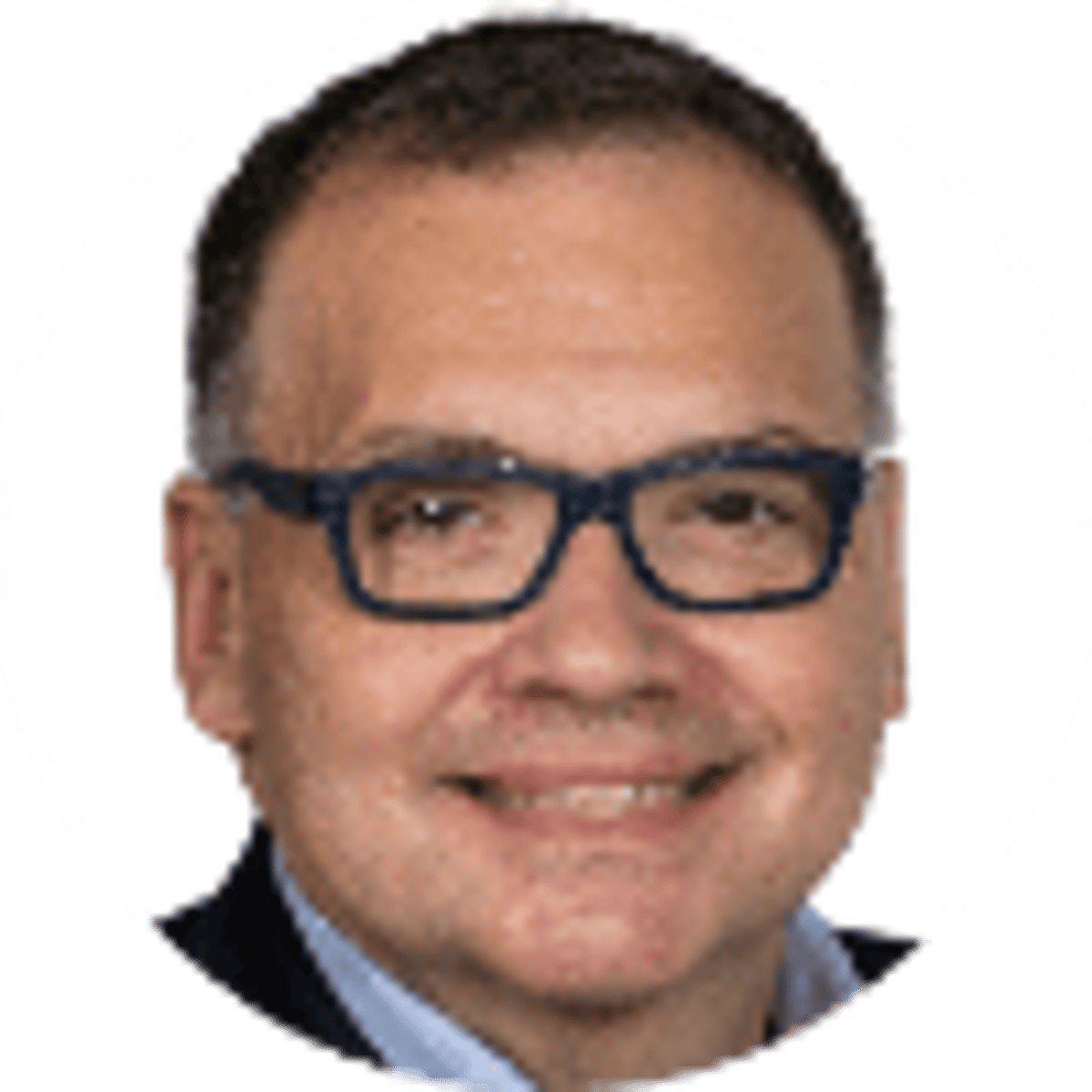 By Bill Speros | 11 mins
Welcome to the Elite Eight. The NFL betting schedule this weekend features four divisional round playoff games. Tom Brady, Aaron Rodgers and Patrick Mahomes II enjoy top billing. Notable co-stars include Derrick Henry, Josh Allen, Joe Burrow and Cooper Kupp.
This past weekend's Wild Card games lacked drama for bettors and fans alike. Four of the six games were decided from a spread and moneyline standpoint before the midway point of the fourth quarter. Only one game, the Cowboys and 49ers, provided any real drama. Favorites went 5-1 ATS, with the total splitting 3-3 on the over and under. The two largest spreads of the weekend: Chiefs (-12.5) and Buccaneers (-8.5) were pain-free covers for chalk bettors.
The Divisional Round is widely considered the best NFL weekend of the season. There are no pretenders remaining at this point. And the betting lines reflect that. The largest NFL line this weekend lies in Green Bay, where the host Packers are coming off the bye.
Green Bay is -6 at FanDuel and most other top sportsbooks and sports betting sites.
Officiating Woes Loom Over Divisional Round
On Saturday, the Tennessee Titans resume hostilities at home against the Bengals after their first-round bye. Cincinnati knocked out Las Vegas in the Wild Card round. The Packers end their two-week vacation Saturday night on the frozen tundra to face the 49ers. Jimmy Garoppolo and Deebo Samuel ousted Dallas this past weekend.
The Sunday card opens with Brady and the defending Super Bowl champion Buccaneers trying to slow/stop the high-flying LA Rams at Raymond James Stadium. The weekend closes with a rematch of last season's AFC Championship Game when the Bills roll into Kansas City.
---
RELATED: Buffalo Bills NFL Playoff & Super Bowl Futures Outlook
---
Players, coaches, fans and bettors were all rattled last weekend by several incidents of terrible officiating. These missed calls or questionable decisions remain the real "wild card" when it comes to wagering on the NFL. As long as the league continues to employ part-time officials well past their athletic prime, this human factor will continue to negatively impact outcomes. Referee Jerome Boger and his crew performed so poorly in the Bengals-Raiders game that the NFL let it be known they would not be working any more postseason games.
Hopefully this weekend, the players and coaches will be able to determine the outcome on their own. But one must be wary of all factors when making NFL picks. With that, we're on to our Divisional Round picks.
---
Saturday, Jan. 22
Cincinnati Bengals at Tennessee Titans, 4:30 p.m. (CBS)
Titans coach Mike Vrabel did a masterful job this season outlasting Buffalo and Kansas City for the No. 1 seed in the AFC. The Titans lost Henry in October but he still finished in the top 10 in NFL rushing this season. The Titans were also decimated by COVID-19 protocols. Still, they finished 12-5 and snagged top billing in the AFC. While Henry is presumably rested and ready for a playoff run, the Bengals are battered defensively.
The Bengals are purring on offense and showed it against the Raiders. Joe Burrow and Ja'Marr Chase dominated their playoff coming-out party. If Cincinnati can draw Tennessee into any sort of offensive marathon, the Bengals will prevail, even on the road where they have never won in the postseason. The Titans are 4-0 ATS coming off the bye under Vrabel. The Titans will be prepared. Expect a surprisingly ugly slog.
Tennessee is a 3.5-point favorite on most betting apps, with an Over/Under of 47 points in the latest Bengals vs. Titans odds.
New users who sign up at DraftKings can score an awesome welcome offer this weekend by using the latest DraftKings promo code. Just register, deposit and place a $5 moneyline bet on the NFL and you'll get $280 in free bets, as well as your winnings, if you pick the winning team.
Best Bet: Under 47 Points (-105) at DraftKings ➜
Check out: Bengals vs Titans odds, injury report, betting lines and more.
---
San Francisco 49ers at Green Bay Packers, 8:15 p.m. (FOX)
This game features Brady's former understudy vs. Brady's biggest rival.
The Packers have not played a meaningful game for three weeks. The layoff certainly helped the team heal. Rodgers is playing as well now as he did during his 2020 MVP season. But the big concern with the Packers is their recent history of playoff flops at home. The debacle that was last season's NFC Championship game almost pushed Rodgers out of town and/or into retirement.
Rodgers received everything he wanted to return this season and even got the last laugh when it came to his COVID-19 imbroglio given that the NFL has been ravaged by players saddled by COVID protocol, even though more than 94% of the league's players and personnel are vaccinated. The 49ers were nearly perfect in beating Dallas and still needed a lift from the officials.
The wounded Garoppolo has never thrown an NFL pass with the temperature below 40 degrees. The "G" in Jimmy G. has also been known to mean "glass." The temperature is forecast to be 16 degrees at kickoff.
On a neutral field or inside a dome, the 49ers would have a chance. But a fully-healthy Packers team at home with Rodgers will be too much here. To add to this already loaded storyline, Matt LeFleur and Kyle Shanahan pretty much hate each other. Expect neither team to let up. The Packers held off the 49ers 30-28 earlier this season in a wild affair won on a last-second 51-yard Mason Crosby field goal.
Best Bet: Packers -6 (-105) at DraftKings ➜
Check out: Packers vs 49ers odds, injury report, betting lines and more.
---
Sunday, Jan. 16
Los Angeles Rams at Tampa Bay Buccaneers, 3 p.m. (NBC)
For seven years, every one of Brady's postseason games has been prefaced with the same caveat: "This Could Be The Final Game Of Tom Brady's Career."
OK, we got that out the way.
This is the game the Rams have been preparing for since the end of last season when they dealt Jared Goff and their next 500 draft picks to the Lions for Matthew Stafford. The Rams beat Tampa Bay 34-24 in Week 3. In that game, Stafford lit up Tampa Bay's defense for 343 yards passing and 4 TDs. LA pulled away with a few high-risk, high-reward plays. Since then, the Rams dealt their next 400 picks for Odell Beckham Jr. and Von Miller.
Miller dominated Brady in the 2015 AFC Championship game when he was with the Broncos. But this is 2022 and Brady is playing as well as he ever has. Forgotten in that Week 3 loss for the Buccaneers is that Brady was his team's leading rusher (14 yards), leading passer (432 yards) and the Buccaneers' defense was without Jason Pierre-Paul. Brady also had a rematch with the Patriots the following week on his mind.
Chris Godwin and Antonio Brown are still gone. The Buccaneers will need running backs Leonard Fournette and Ronald Jones (both of whom missed the Wild Card game) contributing at 100% to keep Stafford, OBJ and Kupp off the field. In addition, Tampa Bay could be without center Ryan Jensen and right tackle Tristan Wirfs, both hurt in the win over Philadelphia. Tampa Bay's fate likely hinges on whether those four can play and at what level.
The Buccaneers will game plan to keep it close, control the ball, and pressure Stafford into making mistakes. The Rams will drape Mike Evans and Rob Gronkowski and force Brady to beat them elsewhere. Beating Brady twice in the same season is perhaps the toughest challenge of all here (unless you're the New Orleans Saints).
Best Bet: Rams +3 (-115) at BetMGM ➜
Check out: Rams vs Buccaneers odds, injury report, betting lines and more.
---
Buffalo Bills at Kansas City Chiefs, 6:30 p.m. (CBS)
The Buffalo Bills pitched a "perfect" game against what was left of the Patriots Dynasty in the Wild Card round. But don't expect Kansas City to give up 7 touchdowns on 7 drives. These teams met in the AFC Championship game last season, which is why this game has landed in the weekend's most-coveted viewing spot.
The Bills won the first rematch 38-20 in Week 5. At that time, the Chiefs were struggling to congeal on both sides of the ball. Since that game, Kansas City has gone 11-2, but those two losses came against the Bengals and Bills. Both are teams still alive in the playoffs.
Allen was unstoppable running or throwing against New England. The Chiefs will force stops. And counter with Mahomes, who is several light years ahead of New England rookie QB Mac Jones. Mahomes tore up the Steelers, throwing for 404 yards and 5 TDs in a 42-21 landslide.
But the Bills hold the edge on defense and will get Allen the ball enough to win it. Turnovers, mental mistakes and home field could sway the outcome here in the Chiefs' favor. But this looks like Buffalo's year.
This is the first NFL playoff game for the Buffalo Bills since BetMGM went live in New York. New users at BetMGM NY can bet up to $1,000 risk free using the latest sign-up offer. Just hit 'Bet Now' below to get started.
Best Bet: Bills +1.5 (-110) at BetMGM ➜
Check out: Bills vs Chiefs odds, injury report, betting lines and more.
2021-22 Record
Wild Card Round: 4-2
Regular Season (Bye In Week 17): 142-104-1 (57.5%)
About the Author

Bill Speros is an award-winning journalist and editor whose career includes stops at USA Today Sports Network / Golfweek, Cox Media, ESPN, Orlando Sentinel and Denver Post.
Our trusted sports betting partners bring you safe and fun playing experiences