NFL Preseason Odds, Moneylines & Point Spreads For Week 3 & Beyond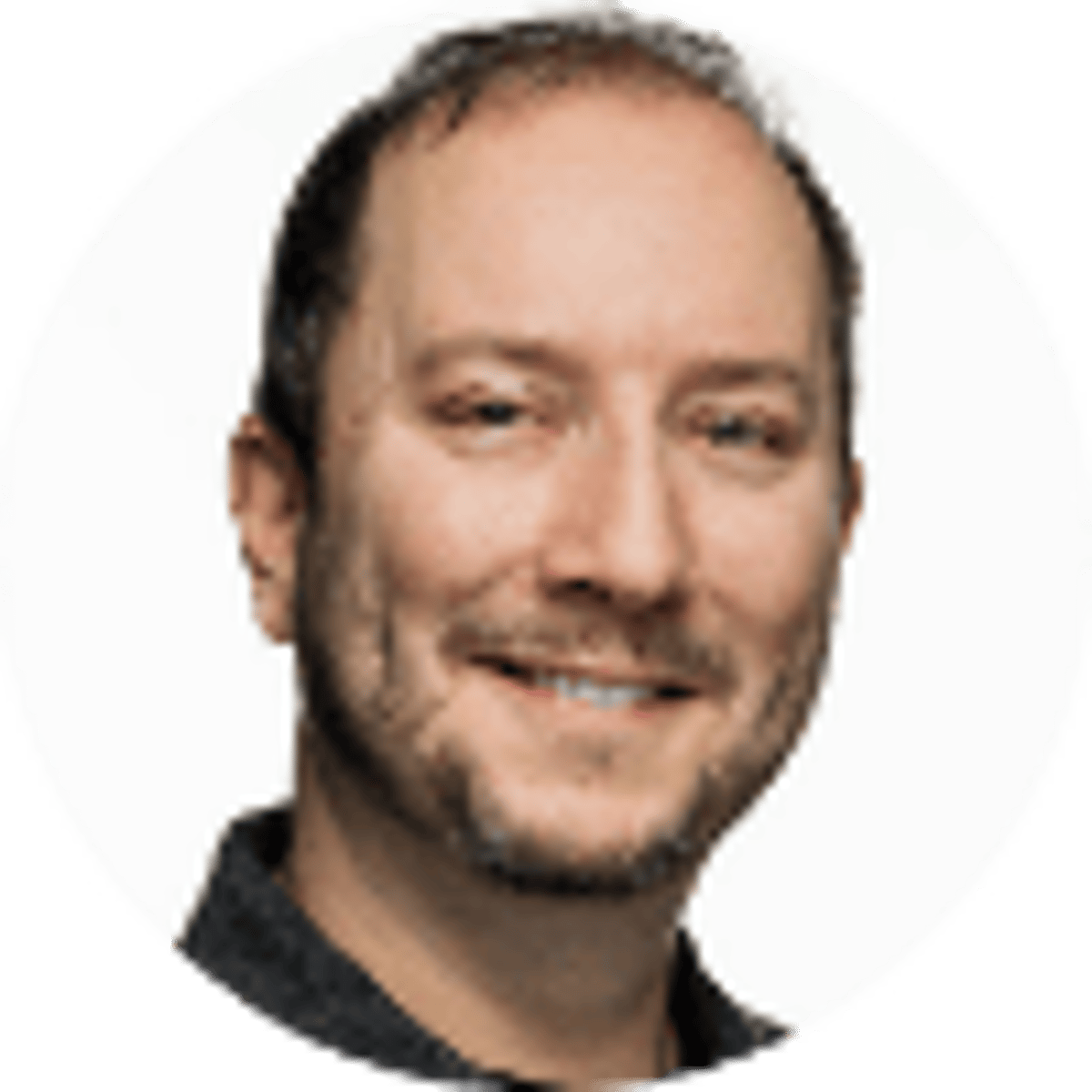 By Adam Thompson | 23 mins
The 2022 NFL betting season won't officially get under way until Sept. 8 with the NFL Kickoff Game. But the preseason action has already started, with a full slate of play in Week 1 and Week 2 getting us excited for the new season.
Coaching strategies differ in Week 3 of the preseason. Some teams play their starters for a half or more, while others sit them entirely for fear of injury.
Highlights for Week 3 include a Thursday primetime matchup between Aaron Rodgers' Packers and Patrick Mahomes' Chiefs, and the annual preseason Battle for New York between the Giants and Jets.
---
RELATED: NFL Week 1 Moneylines And Point Spreads For Regular Season
---
NFL Preseason Week 3 Odds
Let's take a look at the latest NFL odds for Week 3 of the 2022 preseason. Don't forget to shop around the different sportsbooks for the best lines and promo codes before wagering. This table will be updated over the coming weeks.
Odds via DraftKings Sportsbook and and FanDuel Sportsbook accurate as of publication (Aug. 24, 2022).
Green Bay Packers at Kansas City Chiefs, Aug. 25, 8 p.m. ET
Jordan Love stopped turning it over between Games 1 and 2 but overall offered a mixed bag of improvement. After tossing three INTs vs. the 49ers in the opener, he tossed none in a win over the Saints. His average per attempt, however, plummeted from 7.3 to just 4.7. Look for a lot more Love here.
We're unlikely to see Mahomes, but he's looked great, leading the team to three TD drives and a 133.8 QB rating. The rushing game still has major concerns. Right now, the team's two-leading rushers are reserve QBs Shane Buechele and Dustin Crum. .
San Francisco 49ers at Houston Texans, Aug. 25 8:15 p.m. ET
The Niners ranked No. 7 in total offense and No. 3 in total defense last year and are practically picking up where they left off, with a 2-0 record in the preseason so far. The offense hasn't committed a turnover and Trey Lance had a perfect 158.3 QB rating in limited time. The QB rating allowed of 62.2 ranks No. 2.
Houston is 2-0 in preseason, after going 4-13 in 2021. That doesn't mean much, though starting QB Davis Mills has been solid enough (65% completion, 95.8 QB rating) and the run game is producing 4.3 yards per carry while the defense is holding foes to 3.1 ypc. It's a start.
Buffalo Bills at Carolina Panthers, Aug. 26, 7 p.m. ET
The Bills have put up 69 points in two games, the most of any team so far. The pass attack, perhaps surprising, has just two TDs. Three different RBs – Zack Moss, Duke Johnson and Raheem Blackshear, each have two scores. RB1 Devin Singletary hasn't scored but is averaging 9.8 yards per carry on four attempts.
All eyes have been on the QB battle in Carolina, but right now nobody is winning. Baker Mayfield, announced this week as the Week 1 starter, is just 4-of-7 for 45 yards and Sam Darnold only 2-for-3 for 16 yards and a TD. Rookie Matt Corral was lost for the season due to injury. Meanwhile, the run game, sans Christian McCaffrey, has averaged 2.8 ypc.
Seattle Seahawks at Dallas Cowboys, Aug. 26, 8 p.m. ET
Geno Smith has underperformed in preseason with a paltry 79.5 QB rating. That opens the door for Drew Lock, who missed Game 2 due to Covid but was 11-of-15 for 102 yards, two TDs and no INTs in the preseason opener. Meanwhile, Seattle's rush game is averaging 5.7 yards per carry with DeeJay Dallas and Travis Homer each showing up big.
Nobody of major substance has suited up for the Cowboys' offense this preseason, and it's showed. Rushing and rush defense has been bright regardless. The team ranks No. 8 in rush yards gained and No. 1 in rush yards allowed at only 58 ypg on 2.5 per attempt.
---
RELATED: Ranking NFL Stadiums By Best Pregame Experience
---
LA Chargers at New Orleans Saints, Aug. 26, 8 p.m. ET
So the Chargers' defense has allowed the fewest yards of any team through two preseason weeks. They've also allowed the most points, 30.5 per game. Part of the issue is QB pressure. L.A. has three sacks, with no interceptions or fumbles. The offense has three turnovers and is averaging 2.8 ypc rushing.
New Orleans' 23 preseason points is the lowest total in the league with just two TDs. But the defense has been solid, with a QB rating allowed of 69.4, fourth-lowest. Rookie WR Chris Olave caught a TD in last week's loss at Green Bay, showing a glimpse of what could be, especially when paired with Michael Thomas.
New England Patriots at Las Vegas Raiders, Aug. 26, 8:15 p.m. ET
A brutal start to last week's game ended stronger for Mac Jones, who went 4-of-5 for 61 yards and led the Patriots on a score. He also hasn't seen his main weapons much; DeVante Parker, Jakobi Meyers and Kendrick Bourne have a combined two receptions in very limited action. The O-line has allowed just three sacks in two games.
The Raiders look to cap off a perfect 4-0 preseason that included the Hall of Fame game. They'll do so without Nick Mullens, traded to the Vikings for a late-round draft pick. His QB rating of 103.4 was 20-plus points higher than that of Chase Garbers (82.6) or Jarrett Stidham (79.6). The offense has instead relied on a run game averaging 4.6 ypc. .
Jacksonville Jaguars at Atlanta Falcons, Aug. 27, 3 p.m. ET
There is optimism in Jacksonville to rebound from two years of having the worst record in football. The 0-3 preseason start hasn't helped, especially for an offense that hasn't scored over 15 points in any exhibition. Trevor Lawrence has looked the part, going 20-of-33 for 228 yards, one TD and no INTs.
The Falcons have showcased offensive prowess led by rookie QB Desmond Ridder while the run game has averaged a robust 5.8 ypc, also led by Ridder. Anything is an improvement over last year's 29th-ranked total O.
LA Rams at Cincinnati Bengals, Aug. 27, 6 p.m. ET
A rematch of the Super Bowl unlikely to match up anyone who played in the last meeting. Lance McCutcheon, a rookie from Montana State, has staked his claim to a Rams roster spot with 10 receptions for 183 yards and two TDs, all team highs. The team has refrained from playing any regulars, hence the eight team sacks, and only two TDs all preseason.
Cincy's offense has just one passing TD and its run game is averaging 2.6 yards per clip. Meanwhile, the defense ranks tied with the Chargers for highest ppg allowed. One bright spot: Linebacker Clay Johnston had 20 tackles against the Giants as he aims to secure a roster spot. .
Washington Commanders at Baltimore Ravens, Aug. 27, 7 p.m. ET
A battle at RB will be decided after this one. Incumbent Antonio Gibson has just five yards on six carries and was relegated to second-team duties in Week 2. Rookie third-rounder Brian Robinson Jr. got the main work and has 57 yards on 14 carries in preseason.
---
RELATED: NFL Week 2 Moneylines And Point Spreads For Regular Season
---
The Ravens aim to extend a 22-game preseason win streak, already the longest in NFL history. Tyler Huntley and Anthony Brown each have a QB rating over 100, boosted by the explosion of TE Isaiah Likely, with 12 receptions and 144 yards, by far team highs. That either means the Ravens have a powerful 1-2 TE punch with Likely and Mark Andrews, or Andrews is poised for a massive individual campaign.
Philadelphia Eagles at Miami Dolphins, Aug. 27, 7 p.m. ET
Gardner Minshew was great in first-half action last week, completing 14 of 17 passes for 142 yards, while RBs Kenneth Gainwell and Boston Scott scored TDs on the Eagles' first two drives. Both of Philadelphia's preseason games have been decided by two points or less.
Through two games the Dolphins have scored 39 points and allowed 39, and there are hits and misses on both sides. The defense has more sacks and INTs than the offense has allowed. The offense has just 2.6 ypc on the ground but the QB play has been solid. Skylar Thompson is destined to be the QB3 behind Tua Tagovailoa and Teddy Bridgewater but he's outplayed them both (121 QB rating).
Chicago Bears at Cleveland Browns, Aug. 27, 7 p.m. ET
No team has allowed fewer points through two preseason games than the Bears, just 25 in two winning efforts. Trevor Siemian has kept the offense afloat with three of the team's four TDs so far. Justin Fields is 9-of-14 for 87 yards.
Deshaun Watson is officially out for the opening 11 weeks of the season. The offense now presumably belongs to Jacoby Brissett, who hasn't seen any action yet. Joshua Dobbs, however, has looked great, completing 73% of passes with a 104 QB rating.
Arizona Cardinals at Tennessee Titans, Aug. 27, 7 p.m. ET
Trace McSorley has been the offense for Arizona in the preseason. The Cards haven't played many regulars, and McSorley leads the team in both passing and rushing. Andy Isabella and Greg Dortch are each positioned as reserves in the pass game, but each has come through with 100-plus yards in preseason.
---
RELATED: NFL Week 3 Moneylines And Point Spreads For Regular Season
---
The Titans are 1-1 this preseason but the offense has managed a scant 23 points, tied with the Saints for the lowest. Tennessee QBs Malik Willis and Logan Woodside have combined for the lowest team QB Rating in the league. Ryan Tannehill and RB Derrick Henry – neither has seen preseason action – could come to the rescue here. Their defense, meanwhile, has allowed the fewest points.
Tampa Bay Buccaneers at Indianapolis Colts, Aug. 27, 7:30 p.m. ET
Tom Brady returned to the team on Monday after an 11-day absence but he's still unlikely to see action in Indy. The Bucs are 0-2 in the preseason and the offense has managed only 26 points, though Brady and none of his expected top-five WR targets have seen action.
The Colts rank top five in scoring and bottom five in scoring allowed, but they haven't played any of their expected top contributors. Matt Ryan got a cup of coffee and went 6-of-10 for 58 yards. Fortunately Sam Ehlinger and Nick Foles have each looked solid, especially Ehlinger, who could be a preseason MVP if there was one (19-of-22, 224 yards, four TDs, zero INTs).
Minnesota Vikings at Denver Broncos, Aug. 27, 9 p.m. ET
Minnesota traded for Raiders backup QB Nick Mullens and he might get a chance to take the QB2 role behind Kirk Cousins. Kellen Mond (68.4 QB rating) and Sean Mannion (79.9) combine to make up the fourth-worst preseason QB group.
Russell Wilson has yet to make his debut for the Broncos, but neither has any projected starting WR, nor top two RBs Javonte Williams or Melvin Gordon. It's showed, especially for a ground attack that's averaging a ridiculous 1.8 ypc rushing. The Broncos' defense hasn't fared any better, ranking dead-last in yards allowed per game.
New York Giants at New York Jets, Aug. 28, 1 p.m. ET
Daniel Jones has seen more action than most QB1s this preseason. He's been unspectacular but efficient, completing 20 of 26 throws for 185 yards and only one sack allowed. Saquon Barkley's play has been more concerning, with just four carries for 13 yards. The Giants' D is allowing just 3.0 yards per rush.
No Zach Wilson could mean some action for former Super Bowl champion Joe Flacco, who is expected to take the reins in Week 1. Rookie RB Breece Hall and WR Garrett Wilson have each shown flashes this preseason. QB Chris Streveler has been the team's preseason leader in passing and is No. 2 in rushing on just two attempts. .
Detroit Lions at Pittsburgh Steelers, Aug. 28, 4:30 p.m. ET
Jared Goff went 3-for-4 in his lone preseason action but the offense has moved the ball without him. The Lions' 25 ppg ranks only below the Bills and Cardinals. That said, only five teams have allowed more than the 26.5 ppg the defense is surrendering.
Pittsburgh has three viable QBs on the roster and all have performed so far. Free-agent addition Mitchell Trubisky, rookie Kenny Pickett and veteran Mason Rudolph have combined for six TDs and zero INTs and their combined QB rating of 120.5 is tops in the NFL.
About the Author
NFL writer and expert Adam Thompson joined Bookies.com in 2019 after a successful run as senior handicapper for SportsLine and CBSSports.com. He's long been estabilshed as one of the nation's premier NFL and MLB handicappers, and his horse racing and PGA picks have produced major winners over the last 12 months.
Our trusted sports betting partners bring you safe and fun playing experiences