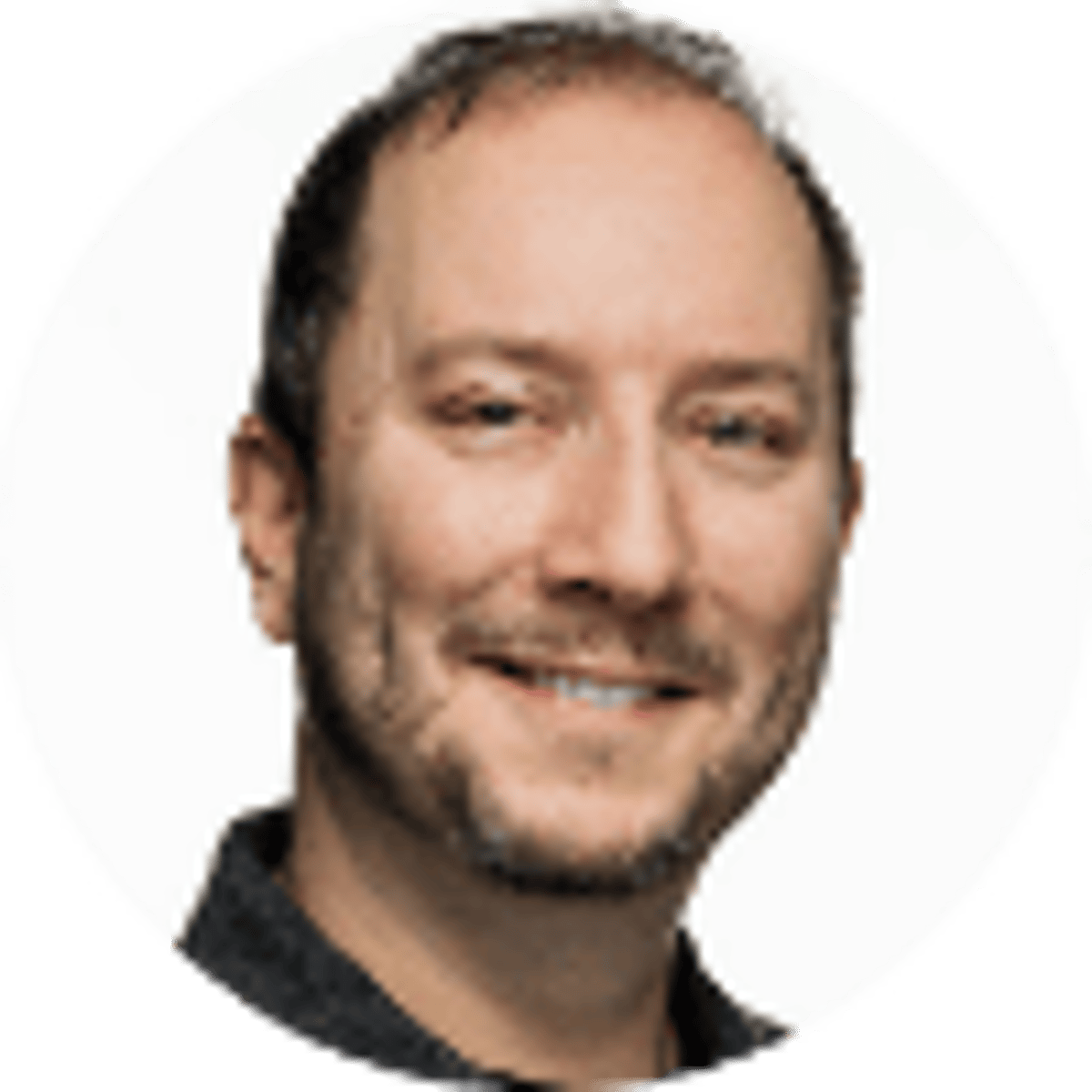 By Adam Thompson | | 7 mins
NFL QB Contract Trends: What is the Optimal Cap Hit to Win a Super Bowl?
24
PLAYERS REDEEMED TODAY!
The NFL salary cap was installed in 1994 as a way to maintain competitive balance, to ensure the Giants and 49ers of the world couldn't leave the likes of the Packers and Colts behind.
It's worked. No league has more competitive balance than the NFL. In the last five years, 30 of the 32 teams have made the playoffs at least once. Only the Denver Broncos (who made it six years ago) and New York Jets (an 11-year drought) haven't joined in the fun.
But what about when it comes to winning the Super Bowl? Building teams isn't about securing the best talent, it's about securing the best talent under the cap.
No position garners more attention, or more money, than quarterback. The salaries of Super Bowl-winning QBs have varied wildly, from Russell Wilson's $681,000 cap hit when he led the Seattle Seahawks to the title in the 2013 season, to Tom Brady's $25 million cap hit for the Buccaneers just two years ago.
There is a notion that teams must try and win Super Bowls while QBs are on their rookie deal, before their salaries explode into the tens of millions range. But history shows that doesn't always work – after all, NFL experience for QBs is priceless.
Bookies.com has surveyed every Super Bowl-winning QB in the salary cap era to discover the key trends – and the optimal QB cap hit – that put a team in the best position to win a championship.
QBs Dominate Salary Cap Space
The cap was first introduced for the 1994 season and was expected to be $32 million, but a huge TV bid from FOX and other networks increased the cap to $34.6 million.
The cap for the 2021 season was $182.5 million. It's rising over $25 million for the 2022 season, to $208.2 million.
During the no-cap season of 2010 (a 12-month, no-limit year built into that collective bargaining agreement), Aaron Rodgers, who ranked No. 6 in salary on the Green Bay Packers, led his team to a Super Bowl win over Ben Roethlisberger, the highest-paid Pittsburgh Steelers player.
Big Ben's roster rank is more indicative of title-winning teams. Of the QBs that have earned rings, in 13 of the 28 years (46.4%) they were the biggest salary cap hit on the roster. In five more years the QB on the team ranked No. 2 and in three more they were No. 3.
In total, 75% of the time the winning QB is top three in salary on his team. All but two QBs were at least top 10.
---
RELATED: NFL Week 1 Picks And Best Bets For Every Game
---
The Optimal QB Salary Cap Hit
In the 11 years since the no-cap season of 2010, three Super Bowl-winning teams were led by QBs still on their rookie contracts: Russell Wilson of the Seattle Seahawks in 2013, Carson Wentz of the Philadelphia Eagles in 2016 and Patrick Mahomes of the Kansas City Chiefs in 2019.
Wilson's $681,000 made up less than one-half percent of Seattle's cap space. Wentz didn't play in the postseason due to injury but was the starting QB most of the regular season.
Two other QBs were in the lower cap-hit range when they earned a Lombardi Trophy. In 2012, Joe Flacco guided the Baltimore Ravens to a championship while taking up just 6.6% of the Ravens' cap space. In 2016, Tom Brady famously took a short-term pay cut and was 8.6% of the Patriots' cap.
The other six QBs all fell into a similar range – perhaps the sweet spot for modern NFL franchises. They were all between 10.6% and 12.3% of the cap.
All but one of them was the highest-paid player on their roster. This past season, Matthew Stafford ($20 million) took 10.7% of his team's cap space – second to Jared Goff, who contributed a massive $24 million dead cap hit. The Rams traded Goff to the Detroit Lions for Stafford that previous offseason.
Stafford's cap number actually plummets to $13.5 million for 2022.
---
RELATED: NFL Week 1 Odds And Betting Lines For Every Game
---
Who Fits The Bill In 2022?
When it comes to teams led by QBs on their rookie deals, two squads fit that bill as contenders – defined as having Super Bowl odds of +2500 or lower on betting sites. Justin Herbert's Los Angeles Chargers (+1500) and Joe Burrow's Cincinnati Bengals (+2000). Each will account for 5.5% or less of their team's cap space this upcoming season.
Kyler Murray recently signed a massive five-year, $230.5 million extension, but his 2022 cap hit of $12.7 million accounts for 6.1% of the space this season for his Arizona Cardinals (+2500).
The majority of title teams are led by veterans in that 10.6% to 12.3% range. The salary cap of 2022 has been set at $208.2 million. Based on that, the optimal QB salary for this season is roughly $22 million to $25.6 million.
Amazingly, only two QBs are in that range for 2022. Both of them are suiting up for contenders. Wilson, traded to the Denver Broncos this offseason, is a $24 million cap hit. Lamar Jackson is at $23 million for the Baltimore Ravens.
It may be a good bet to consider one of those teams if planning an early NFL betting wager on the Super Bowl 57 winner. Wilson and Jackson rank eighth and ninth in cap hits among QBs for the coming season.
If we drop that number lower – but not too low – to 8.6% of the cap, that lowers the cap hit to $12.5 million. These are the QBs that hit between 8.6% and 10.6% of the cap.
Three other premier QBs in the Super Bowl running come up just under this group. Buffalo's Josh Allen (7.9%), Los Angeles' Stafford (6.5%) and Tampa's Brady (5.7%) are expected to lead contenders, as well as Arizona's Murray. Allen signed an extension that vaults his cap hit from $16.3 million in 2022 to $39.8 million in 2023, then rises $10 million more each of the next two years.
One other note: Deshaun Watson's cap hit in Cleveland is 4.8% this season before skyrocketing to around 24% in 2023.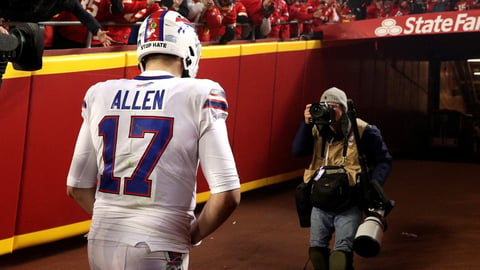 Avoid Top-Earning QBs
Since the salary cap was installed in 1994, the highest QB cap hit percentage for a Super Bowl winner was 13.1%. That was in the inaugural year, for Steve Young of the San Francisco 49ers. He was, of course, working on a contract that predated the cap.
The next two highest totals both belong to Brady, a 12.2% share in 2018 with the Patriots and a 12.3% share for the Buccaneers in 2020.
Five QBs this season own a share larger than Young's record share. Four of them are at 15% or higher. History suggests these QBs play for teams you should avoid on NFL futures markets for the Super Bowl.
Top 5 2022 QB Salary Cap Hits
Looking Ahead To QBs In 2023
Nobody knows what the salary cap will be in 2023, but several QBs will reach uncharted heights under their current contracts and could reach new levels of cap-space percentage for their respective teams.
If we project the cap to jump another $20 million after this season, to $228.2 million for 2023, these would be the top five cap hits for the season after next.
Projected Top QB Cap Hits For 2023
About the Author
NFL writer and expert Adam Thompson joined Bookies.com in 2019 after a successful run as senior handicapper for SportsLine and CBSSports.com. He's long been estabilshed as one of the nation's premier NFL and MLB handicappers, and his horse racing and PGA picks have produced major winners over the last 12 months.