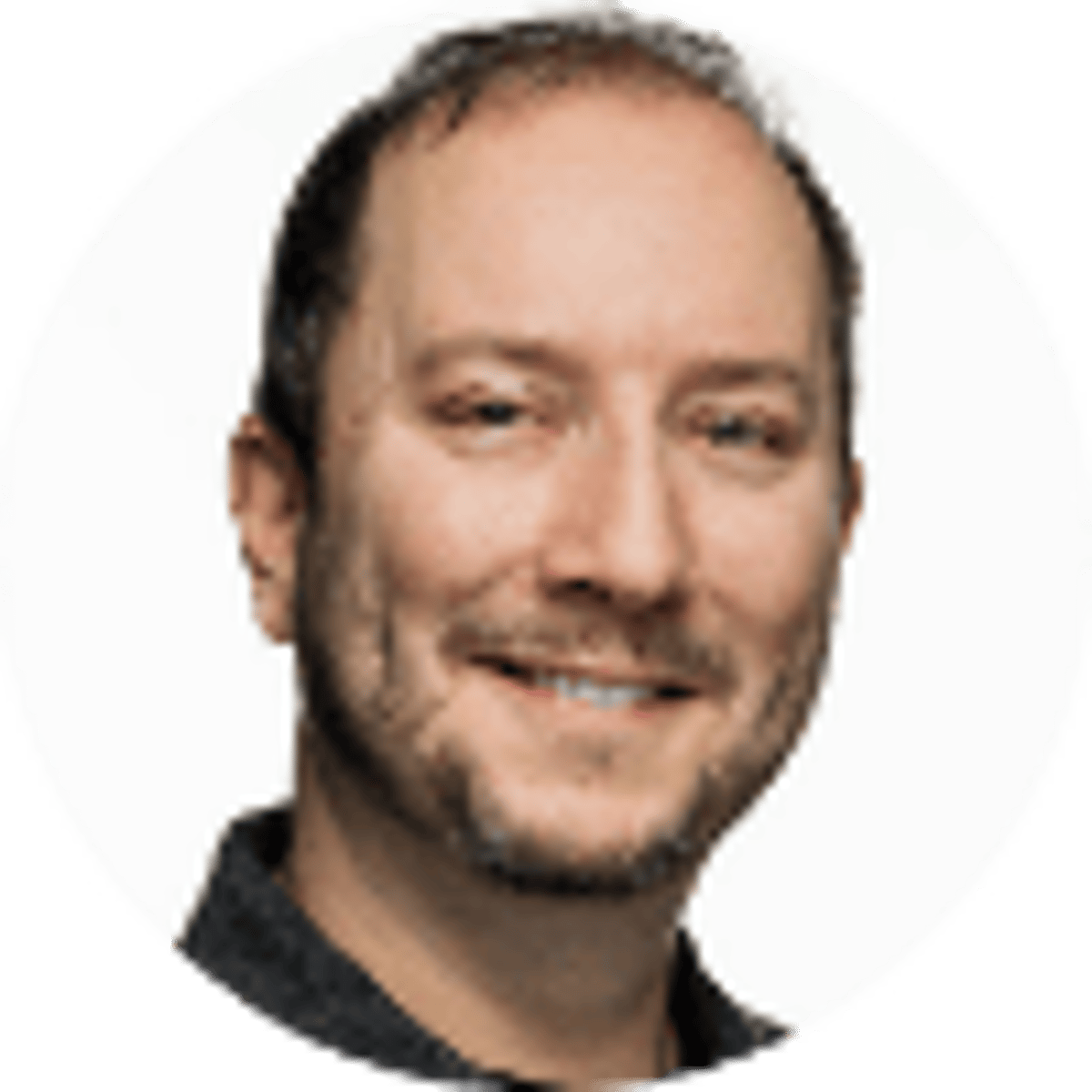 By Adam Thompson | | 36 mins
NFL Week 1 Odds, Betting Lines & Analysis For Every Game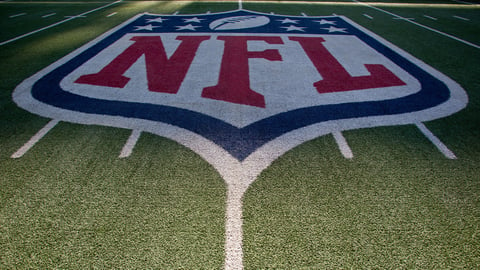 58
PLAYERS REDEEMED TODAY!
The 2022 NFL season is under way and the Bills have made an early statement, taking down the defending Super Bowl champion LA Rams in their own backyard, 31-10, on Thursday Night Football. All attention now turns to the first Sunday Week 1 slate of action.
As of Friday, oddsmakers at most of the top online sportsbooks have the Buffalo Bills as favorites to win Super Bowl 57, set for Feb. 12, 2022 at State Farm Stadium in Phoenix. The Bills' odds improved slightly after knocking off the Rams, and they're now at +550.
Tampa Bay – which returns Tom Brady after a brief retirement period – is No. 2 on the board and the favorite to win the NFC. However, while Brady is back, he'll be without his usual running mate Rob Gronkowski, who announced his retirement from the NFL earlier this month. The Bucs will turn to Cameron Brate and Kyle Rudolph at tight end.
The Rams, along with the Kansas City Chiefs and Green Bay Packers, are next on the NFL futures odds list. The Ravens (+2000) are actually favored over their AFC North rival and last season's Super Bowl finalist Bengals (+2200).
Don't think Week 1 matters? The eventual Super Bowl champion is 45-10-1 all-time in its season opener. That's a good omen for the Bills.
NFL Week 1 Odds & Point Spreads
Let's take a look at the NFL Week 1 odds, where you can compare spreads, moneylines and Over/Unders for every game. Don't forget to compare all the NFL Week 1 lines at your favorite sportsbooks before wagering on the NFL Week 1 action.
Thursday, Sept. 8
Buffalo Bills at Los Angeles Rams, 8:20 p.m. ET
The Bills haven't been to the Super Bowl since Jim Kelly and Thurmon Thomas were moving the ball for them in the early 1990s. But oddsmakers believe this is the season that drought is snapped. They're the favorites to win Super Bowl 57. Josh Allen's offense ranked No. 3 in scoring at 29.8 ppg last year. They added do-everything RB James Cook in the NFL Draft, bolstering a running game led by Devin Singletary and the legs of Allen. Free-agent signee Jamison Crowder offers another weapon in the pass game alongside star Stefon Diggs and the emerging Gabriel Davis.
The Rams begin the defense of their Super Bowl championship on Thursday night. The team wasn't invincible last year, going 12-5 despite a defense that ranked a modest 15th in points allowed. The Bills were 6-1 vs. the NFC last year, the Rams were 4-1 vs. the AFC. With Von Miller set to face his former team, this should be a good one. The NFL Week 1 point spread swung from Bills +1 to Bills -2 upon news of a potential elbow injury to Matthew Stafford. However, the Rams have downplayed those concerns through the preseason.
Sunday, Sept. 11
Carolina Panthers at Cleveland Browns, 1 p.m. ET
The Panthers are now Baker Mayfield's team, after Carolina traded a conditional fifth-round pick to the Browns for the quarterback. So how about this for a Week 1 matchup? Mayfield gets to face his former team and has the opportunity for immediate revenge. Considering the Browns gave up on the former No. 1 overall pick in favor of Deshaun Watson, this could be spicy.
The Panthers insisted there was a QB competition in camp for the No. 1 spot with Mayfield battling incumbent Sam Darnold and rookie Matt Corral. But Mayfield has been named the starter. Meanwhile, Christian McCaffrey's lack of durability hasn't helped matters in Carolina, but he's back and the Panthers bolstered the O-line in the offseason.
The Browns bet big on Watson, trading a king's ransom and offering the now-suspended QB the biggest contract in NFL history. Jacoby Brissett is likely to be the Week 1 starter following confirmation of Watson's 11-game suspension. That sets up a golden chance for Mayfield to get one over on his old team. The Browns are +2 underdogs, according the latest NFL Week 1 odds, but the line has been all over the place as oddsmakers tried to keep up with the Watson news.
Philadelphia Eagles at Detroit Lions, 1 p.m. ET
The Eagles returned to the NFC Playoffs after a one-year hiatus, and the first season with dual-threat QB Jalen Hurts under center. Hurts scored 26 total TDs (16 passing, 10 rushing) and this offseason the Eagles added weapons to help boost the offense another level, including Titans star A.J. Brown, who Philly traded for in a draft-day blockbuster. He should help take the pressure off second-year wideout DeVonta Smith, but will the Eagles pass the ball more or stay committed to a run game that impressed down the stretch last season?
Last offseason the Lions traded Matthew Stafford to the Rams. L.A. won the Super Bowl and Detroit got Jared Goff, whose numbers weren't as bad as some might believe. The Lions went 3-10-1 in his starts and 0-3 when he didn't. He played on Oct. 31, when the Eagles dismantled the Lions 44-6 at Ford Field. A defense that ranked 29th last year gets to unveil its newest weapon, No. 2 overall pick and local-boy-done good Aidan Hutchinson. A healthy D'Andre Swift in the backfield should help a Lions offense that ranked 25th in scoring.
Pittsburgh Steelers at Cincinnati Bengals, 1 p.m. ET
The Steelers begin the post-Ben Roethlisberger era with free-agent addition Mitchell Trubisky likely to be under center. Trubisky, for all the perceived negative pub, is 29-21 as a starter with a decent 64-38 TD-INT ratio. He looked good in preseason. A franchise known for its physical defense was pushed around last year. But reigning NFL Defensive Player of the Year T.J. Watt will be back from injury; his mere presence should rub off of a unit that ranked dead-last vs. the run and 20th in points allowed.
To say the first full season of Joe Burrow at QB went well would be an understatement. The Bengals advanced to the Super Bowl for the first time since 1988 before falling to the L.A. Rams. Despite the massive success, there is room to grow: The offense ranked a mdoest 13th last year, the defense 18th. Cincy pounded Pittsburgh in both meetings last year, including a 41-10 rout in Cincy. For Bengals and Browns fans, Ohio sports betting will launch on Jan. 1, 2023, just in time for the final few weeks of the regular season and the entire postseason.
New Orleans Saints at Atlanta Falcons, 1 p.m. ET
A new era begins in New Orleans without longtime coach Sean Payton. QB Jameis Winston is back, however. The Saints went 5-2 with him at the helm last year before a season-ending injury. They went 4-6 the rest of the way and missed the playoffs for the first time in five seasons. The defense was top 10 in yards and points allowed. Chris Olave is Winston's shiny new WR weapon, while Michael Thomas may also finally return after a lengthy injury absence. The NFL Week 1 odds have the Saints as significant favorites (-5.5) over their NFC South rivals.
For the first time in 15 years, Matt Ryan won't be at QB for the Falcons. He's been traded to the Colts, while Atlanta traded for former Titans QB Marcus Mariota. This is a rebuilding year for Atlanta, who used its first-round pick on potential star WR Drake London. The Falcons won seven games last year despite ranking bottom six in yards and points – offensively and defensively. London and superstar TE Kyle Pitts are the future of the franchise.
Baltimore Ravens at New York Jets, 1 p.m. ET
When Lamar Jackson went down at the end of the 2021 season, so too did the Ravens' playoff chances. Baltimore went winless in the four games he missed and the team missed out on the postseason by a single game. That said, it was the defense that took the biggest step back. After ranking top 10 in fewest points allowed five straight years, Baltimore went from second to 19th in 2021. Lamar Jackson is back, offering hope starting here against a struggling Jets franchise. JK Dobbins may also be back too, having recovered from an ACL and MCL injury suffered last year.
Rookie QB Zach Wilson managed only nine TDs and 11 INTs in 13 games, 10 of them losses. But for the Jets, that was the least of their worries. No defense allowed more points or more yards. The Jets have lost nine of 11 all-time meetings with the Ravens. They have a new WR1 in the form of Garrett Wilson, drafted by the Jets out of Ohio State in the first round. He should pair well with impressive second-year WR Elijah Moore. But a preseason knee injury suffered by QB Zach Wilson has the Jets' early-season plans in turmoil. Joe Flacco could be the Week 1 starter against the team he helped lead to a Super Bowl. The latest NFL Week 1 lines have the Jets at +7.
Jacksonville Jaguars at Washington Commanders, 1 p.m. ET
Jacksonville has been shockingly uncompetitive bad for a long time, winning over six games just once in the last 13 years. At least last year showed signs of improvement, winning three games after getting just one in 2021. Under new head coach Doug Pederson and with Travis Etienne looking healthy following foot surgery, this offense should take a considerable step forward in 2022 with Trevor Lawrence. The Jags could be a value play when looking at the NFL Week 1 odds, where they are underdogs but the line is narrowing.
Carson Wentz was acquired by Washington to lead an offense that has ranked bottom 10 in scoring each of the last four seasons. He'll have a top target in Terry McLaurin and a 1,000-yard RB in Antonio Gibson, plus first-round pick Jahan Dotson, who should start at the other WR spot. The defense was the bigger issue last year. After finishing No. 4 in the NFL in points allowed and No. 2 in yards in 2020, the unit was 25th and 22nd, respectively, in those categories in 2021.
New England Patriots at Miami Dolphins, 1 p.m. ET
After hemming and hawing, the Dolphins have decided to go all-in with Tua Tagovailoa under center. He had only 16 TDs with 10 INTs in 12 starts last year, but Miami upped his supporting cast in a huge way this offseason, including electric WR Tyreek Hill from the Chiefs and Cedric Wilson from the Cowboys, plus a slew of new running backs including Chase Edmonds from Arizona and Raheem Mostert from San Francisco.
Decades of dominance over Miami with Tom Brady as QB has gone for the Pats, who have now lost three straight vs. their AFC East counterpart. That said, Mac Jones exceeded many expert projections in 2021 by having a Pro Bowl season as a rookie and leading the Patriots to the playoffs. The offense gained a big 6.2 ppg more than the year before. DeVante Parker, now of the Pats, faces his old team here. Week 1 will come too soon, but Massachusetts sports betting is expected to be legal and live for bettors in the Bay State at some point during the NFL season.
San Francisco 49ers at Chicago Bears, 1 p.m. ET
All offseason, rumors swirled that QB Trey Lance would be getting the offense and Jimmy Garoppolo, who's 33-14 as a starter, would be traded. Jimmy G is still on the roster but this is Lance's team now and he'll need a big step forward after a quiet rookie year. The defense has been top five in yards allowed the last three years.
Chicago handed the offense last year to rookie QB Justin Fields, and it was on pace to be one of the worst units in the history of football before a strong finish offered optimism for 2022 and beyond. Fields' most-productive game last year was vs. the Niners – two total TDs – in a 33-22 home loss. His supporting cast still looks rough and the Bears' WR corps has been decimated by injury during camp and through the preseason.
Indianapolis Colts at Houston Texans, 1 p.m. ET
Carson Wentz is out after five inconsistent seasons in Indy. In comes veteran Matt Ryan from the Falcons. Ryan, 37, led the NFL in completions in 2019 and 2020 but hasn't led a winning team since 2017. He'll partner with Jonathan Taylor, last year's NFL rushing leader. The even-steven Colts went 9-8 last season, finishing 16th out of 32 teams in both total offense and total defense, but had no issues with Houston, winning the matchups 31-3 and 31-0.
The Texans have moved on from Deshaun Watson. That's not going to help in the short term for a team that somehow won four games last year despite ranking last in the NFL in yards gained and second-last in yards allowed. Davis Mills returns at QB but much of the O-line is new and WR second-round pick John Metchie, expected to be a top target in the coming seasons, is likely to miss the entire year following a leukemia diagnosis. Preseason stand-out Dameon Pierce is set to lead the Texans backfield in Week 1.
Green Bay Packers at Minnesota Vikings, 4:25 p.m. ET
After an offseason of will-he or won't-he, Aaron Rodgers returned to the Packers, and the team earned the No. 1 seed in the NFC for the second year in a row. But they also failed to get to the Super Bowl, and the sense of urgency rises to get there before No. 12 skips town or retires. Rodgers has tossed 56 TDs to just seven INTs in his career vs. this NFC North rival. This will be the first look at the Packers since they traded away superstar WR Davante Adams to the Raiders. Who will get those targets now? It could be Sammy Watkins and Allen Lazard, with second-round draft pick Christian Watson recovering from knee surgery and unlikely to contribute right away.
Kirk Cousins and Dalvin Cook return for an offense that surprisingly took a step backward in 2021. The offseason was spent looking for help on the O-line. The defense was the big issue, however, ranking 24th in points allowed and 30th in yards. Minnesota edged Green Bay 34-31 at home last season. Expect new head coach Kevin O'Connell to open up the offensive game-plan, which is good news for Cousins and elite WR Justin Jefferson. But the NFL Week 1 lines still favor the Pack.
New York Giants at Tennessee Titans, 4:25 p.m. ET
Daniel Jones and Saquon Barkley weren't enough to keep the Giants offense from ranking second-worst in the NFL in both yards gained and points scored, and a 4-13 record. With a new coaching staff in place, there is perhaps cause for more optimism from New York sports betting fans going into the upcoming season. This will be a significant test against a Titans team that made the playoffs last season.
Derrick Henry missed much of the season but the Titans still went 12-5 and advanced to the AFC Playoffs. QB Ryan Tannehill is back but top WR A.J. Brown was traded to the Eagles and Julio Jones was let go. They're replaced by first-round pick Treylon Burks from Arkansas, veteran WR Robert Woods from the Rams and pass-catching TE Austin Hooper. The question is if last year's defense, which ranked bottom 10 in yards and points allowed, has improved enough to keep up.
Kansas City Chiefs at Arizona Cardinals, 4:25 p.m. ET
It's the first meeting between young star QBs Patrick Mahomes and Kyler Murray, who combined have $780 million in contracted money coming their way. Mahomes is 50-13 as a starter and is still surrounded by weapons despite the trading away of star WR Tyreek Hill. The bend-but-don't break defense of KC must improve. While it ranked a strong eighth in points allowed, it was 27th in yards. A key question for Chiefs fans on both sides of the Missouri has been answered: Kansas sports betting is live and legal for bettors in the Sunflower State, in plenty of time for the NFL season. The latest NFL Week 1 odds have Kansas City as -6 favorites, a big jump from where they opened at -3.
Arizona invested big in Murray in July with a five-year extension that keeps him in Phoenix through 2028. Statistically last year turned out the same as the year before for the Murray-led Cardinals offense, averaging an identical 25.6 ppg. But experience paid off in clutch-when-it-counts plays, and Arizona improved from 8-8 to 11-6 with its first playoff berth in six years. It all came just in time for Arizona sports betting, which launched in September 2021.
Las Vegas Raiders at Los Angeles Chargers, 4:25 p.m. ET
Vegas beat L.A. 35-32 in OT in Week 18 last year in what was a postseason play-in game. The teams pick up where they left off in a rematch to open 2022. The Raiders went 10-7 and got to the playoffs for the first time since 2016. Now Derek Carr and the offense has a new weapon in WR Davante Adams. Hunter Renfrow, Darren Waller, Josh Jacobs and Adams give the Raiders a plethora of skill-position options.
The Chargers have to love their potential, and their trajectory following two seasons with Justin Herbert under center. The team improved three wins in Year 2 and the offense ranked No. 5 in scoring at 27.9 ppg. In the meantime, the Chargers spent the offseason improving a suspect defense, including adding Khalil Mack to the linebacking unit. Oddly, this Week 1 matchup marks the first time in a decade the Raiders and Chargers will face off in September. It could be a shootout, as the NFL Week 1 Over/Under total makes clear.
Tampa Bay Buccaneers at Dallas Cowboys, 8:20 p.m. ET
The Buccaneers edged the Cowboys 31-29 in last year's NFL Kickoff Game, but it wasn't without its officiating controversy. Now it's the rematch in Big D between two teams expected to contend in the NFC. No offense was more prolific in 2021 than the Cowboys' unit, which led the NFL at 30.4 ppg, nearly a full TD improved from the previous year. That number vaulted to a league-best 34.4 ppg at home. But the Cowboys have been hit by several key injuries, none more so than LT Tyron Smith, who faces months on the sidelines after fracturing his knee.
Meanwhile, Tom Brady is back, which means the Bucs are Super Bowl contenders on betting apps once again. Brady un-retired nearly as quickly as he retired, and he talked most of his running mates into returning for another season in Tampa. It worked the last two years, ranking in the top 2 in scoring both instances. He won't have Gronk in 2022 after the future Hall of Fame tight end announced in retirement in mid-June, but he will have seven-time Pro Bowl WR Julio Jones, who signed with the team on July 26.
Monday, Sept. 12
Denver Broncos at Seattle Seahawks, 8:15 p.m. ET
What a way to end the opening week of the 2022 NFL season. The league rips off the Band Aid and sends Russell Wilson right back to Seattle. The Broncos were considered long-shot Super Bowl contenders with Drew Lock or Teddy Bridgewater at QB. Then they traded for Wilson and are now the No. 7 team on Super Bowl futures boards at +1600. Expectations in the Rockies haven't been this high since Peyton Manning was under center. This line has moved from Broncos -4 to -6.5.
Few teams enter 2022 with more questions than the Seahawks, who traded away their best ever QB to their Week 1 opponent. Now the offense is likely charged by either Drew Lock, who is 8-13 as a starter and in his lone full season at the helm led the NFL in interceptions, or Geno Smith, who was 3-10 in his last stint as a regular back in 2014. The team is also seeking an heir to the RB spot of Chris Carson, who announced his retirement July 26 after failing to fully recover from a neck injury. It could be Rashaad Penny or rookie Kenneth Walker, or a combination of the two.
Opening NFL Lines vs Current Lines
Here's a look at the opening NFL spreads for each game and how the lines have moved ahead of Week 1:
Current NFL lines up-to-date as of Sept. 9, 2022 and via DraftKings Sportsbook
About the Author
NFL writer and expert Adam Thompson joined Bookies.com in 2019 after a successful run as senior handicapper for SportsLine and CBSSports.com. He's long been estabilshed as one of the nation's premier NFL and MLB handicappers, and his horse racing and PGA picks have produced major winners over the last 12 months.