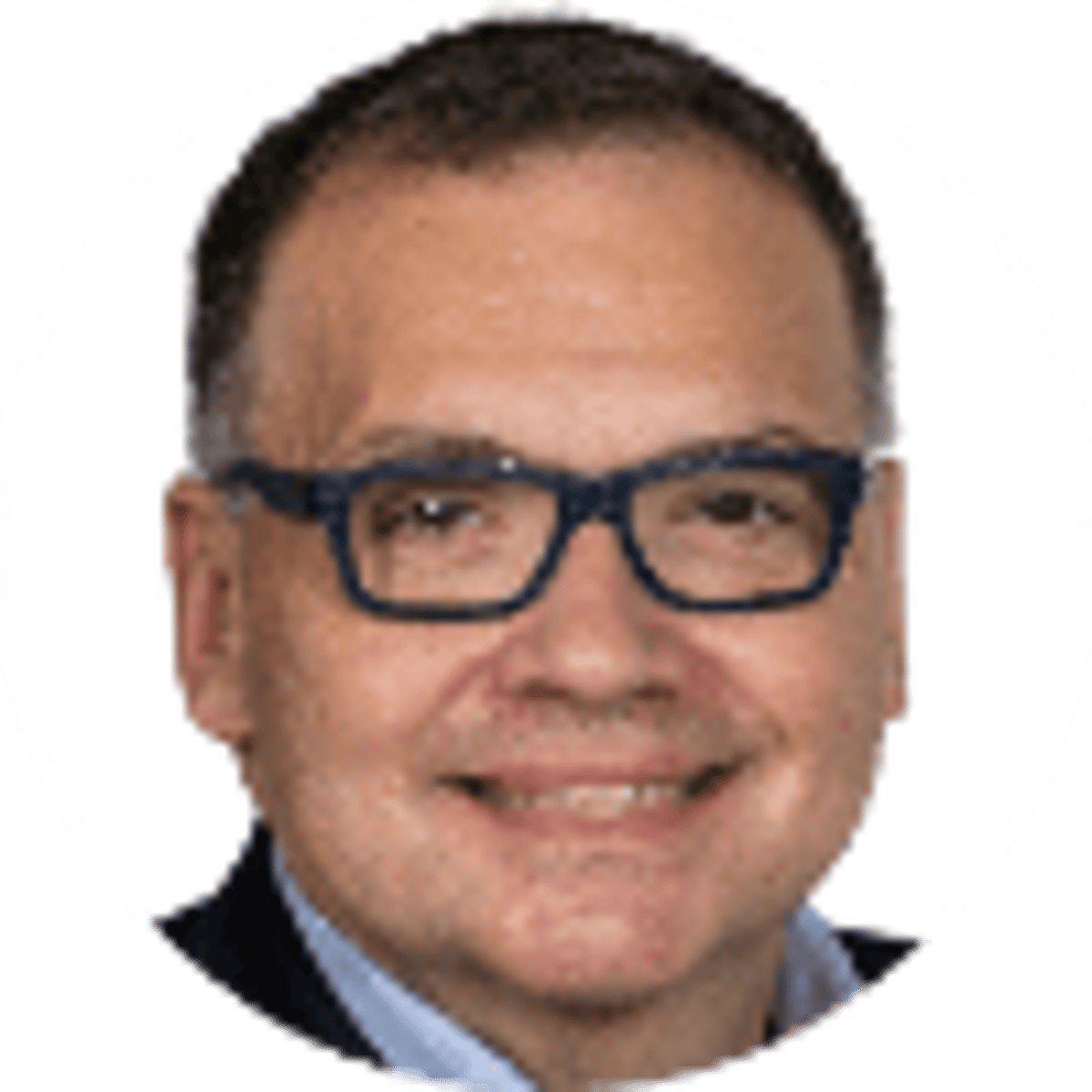 By Bill Speros | | 20 mins
NFL Week 11 Picks & Predictions For Every Game: No Turkeys Allowed
The NFL betting season has seen a flock of turkeys, even though Thanksgiving isn't until next week.
The Super Bowl champion Tampa Bay Buccaneers and defending AFC Champion Kansas City Chiefs are a combined 6-13 against the spread this season. The 0-8-1 Lions, meanwhile, are 5-4 have covered in five of their nine games.
The betting public, sports betting sites and sportsbooks have been burned by Super Bowl contenders and seen their accounts bulge after backing some unlikely underdogs. Overall, the canines are chewing through bettors this season.
Underdogs are 85-63-1 ATS (57.4%). Using the industry standard of -110 on NFL spread bets, those who backed each underdog with a $100 bet this season are up $1,426.50.
Every team has at least seven games remaining. Bettors must avoid filling up on appetizers and find a main course in those teams showing consistency and improvement, while avoiding injury-related fatigue.
Save the turkey for your dinner plate.
Mahomes vs. Prescott Grabs Week 11 Spotlight
Week 11 includes three crucial AFC matchups that could impact the playoff picture come January. The Colts (5-5) visit the Bills (6-3), the Bengals (5-4) play host to the Raiders (5-4) and the Steelers (5-3-1) travel to SoFi Stadium to meet the Chargers (5-3) Sunday night.
The week begins Thursday when Mac Jones and the red-hot Patriots visit Atlanta to meet the Falcons. The last time New England played in the ATL it ended with victory in Super Bowl 53. Not a single player on the Patriots offense who touched the ball in that game – aside from the center and long-snapper – is still with the team. (Running back James White is on IR.)
The RedZone Octo-Box won't be enough for the early slate, as there are nine games this week that begin at 1 p.m. ET on Sunday. The featured national game Sunday afternoon has Dak Prescott and the Cowboys visiting the Chiefs. The Bucs look to end their losing streak Monday night at home against the Giants.
Now it's on to our Week 11 NFL picks:
---
Thursday, Nov. 18
New England Patriots at Atlanta Falcons, 8:20 p.m. (FOX)
QB Mac Jones can do it all – model, throw TD passes and operate Bill Belichick's offense with the skill of a veteran.
He's got history and precedent on his side. The last time the Patriots played in Atlanta, they were kept out of the end zone until the fourth quarter and scored a win and cover in Super Bowl 53. The Falcons are wondering what hit them in Dallas last week. One of these teams will be legit after this week. Go with the Hoodie in the 404.
Best Bet: Patriots -6.5 Points (-110) at BetMGM
Check out Patriots vs Falcons odds, injury report, betting lines and more.
---
Sunday, Nov. 21
New Orleans Saints at Philadelphia Eagles, 1 p.m. (FOX)
The Saints have lost a pair of games by 2 points after upending Tom Brady and the Bucs on Halloween. Trevor Siemian may have peaked. The Eagles have wrecked their fair share of parlays lately, covering as underdogs in two of their past three games. If the Eagles can keep the ball moving on the ground at home, they should grab a win here.
Best Bet: Eagles ML (-110) at BetMGM
Check out Saints vs Eagles odds, injury report, betting lines and more.
---
Miami Dolphins at New York Jets, 1 p.m. (CBS)
Dysfunction meets desperation. Which team is which? Good question. Mike White has faced to black. The Jets are going with the venerable Joe Flacco this week after getting caught in a Buffalo stampede last week. Another performance like the one last week by the Jets and New York state may decide to rescind its recent legalization of mobile sports betting. The Dolphins tormented the betting public last week with their upset of the Titans in South Florida. Never has a match-up of two teams with combined 5-14 records ever been this uninspiring.
Best Bet: Under 45 Points (-108) at SugarHouse
Check out Jets vs Dolphins odds, injury report, betting lines and more.
---
RELATED:
Online
New York Sports Betting
Is Coming Soon, So Check Out Our
BetMGM Bonus Code New York
Page
---
Washington Football Team at Carolina Panthers, 1 p.m. (FOX)
A surprisingly good matchup and a game that should be fun to watch. Washington and Carolina beat the No. 1 and No. 3 teams in the NFC last week, respectively. The Panthers are 5-5 and currently hold the 7th-and-final playoff seed in the NFC.
Carolina got a boost with the return of Cam Newton last week. He's back, in case you missed it. Newton will be featured much more this week as he faces his former coach, Ron Rivera. As long as Cam doesn't try to throw the ball more than 15 yards, he should be fine.
Washington embarrassed the Super Bowl champs with a pair of picks off Tom Brady in a 29-19 win. A soul-crushing 10:26 fourth-quarter drive by Washington ended with a TD and consumed all but 29 seconds of the remaining game clock.
Best Bet: Washington ML (+160) at BetMGM
Check out Washington vs Carolina odds, injury report, betting lines and more.
---
Indianapolis Colts at Buffalo Bills, 1 p.m. (CBS).
The Bills are back on track as favorites to win the 2022 Super Bowl following their demolition of the Jets in Week 10. The Colts will rely on Jonathan Taylor to run the ball and keep Josh Allen's offense off the field. Buffalo's defense is tops in the NFL in QB rating allowed and yards allowed per attempt. Expect the Bills to continue their rampage from last week.
Best Bet: Buffalo -7 (-115) at BetMGM
Check out Colts vs Bills odds, injury report, betting lines and more.
---
EMPIRE STATE PREVIEW: Are you a soon-to-be New York bettor? Check out our Caesars Sportsbook review to learn more about the operator.
---
Detroit Lions at Cleveland Browns, 1 p.m. ET
The Lions have not lost in the month of November. Of course, they haven't won in nearly 350 days. As noted above, the Lions are sneaky good ATS. They have devoured plenty of large lines like the one here. The Browns got tossed into a meat grinder last week at Foxboro in a 45-7 loss. Jared Goff is no Mac Jones. But the Lions are headed in the right direction and the Browns aren't.
Best Bet: Lions +11.5 (-107) at PointsBet
Check out Lions vs Browns odds, injury report, betting lines and more.
---
San Francisco 49ers at Jacksonville Jaguars, 1 p.m. (FOX)
Our very unofficial formula says teams coming off big wins on Monday night often struggle the following week. The 49ers steamrolled the NFC West rival Rams 31-10 this past Monday night. WR Deebo Samuel may still be running somewhere. But the 49ers are 3-1 on the road this season.
The Jaguars are the Jaguars. A simple game-plan worked against the Rams. There's no reason why the 49ers won't go overboard in Jacksonville. Trevor Lawrence has thrown 116 passes in his past three games but is averaging just 4.5 yards per attempt. Ugly. Especially for the No. 1 overall pick.
Best Bet: 49ers -6 (-107) at PointsBet
Check out 49ers vs Jaguars odds, injury report, betting lines and more.
---
Houston Texans at Tennessee Titans, 1 p.m. (CBS)
Even without Derrick Henry, the Titans remain the team to beat in the AFC. They've won six in a row and hold the top seed in the conference at 8-2. Tennessee's larcenous defense forced nine turnovers in four weeks before the bye. The Titans should roll here at home.
Best Bet: Titans -10 (-107) at PointsBet
Check out Texans vs Titans odds, injury report, betting lines and more.
---
Green Bay Packers at Minnesota Vikings, 1 p.m. (FOX)
Aaron Rodgers is the most-hated NFL QB outside of Green Bay or Tom Brady. And he doesn't care. He returned from his COVID-19 absence last week fully immunized to losing at home. The Packers tossed a shutout at the Seahawks.
A.J. Dillon and Green Bay's defense did most of the work. Rodgers is 8-1 against the spread this season. He has 17 TDs and one INT over his last eight games, all Packers wins. Minnesota is 1-4 in games decided by four points or less.
Best Bet: Green Bay ML (-125) at DraftKings
Take a look at Packers vs Vikings odds, injury report, betting lines and more.
---
Baltimore Ravens at Chicago Bears, 1 p.m. ET
Baltimore is 6-3 but has lost two of three around the bye. The good news for the Ravens is that the Bears are riding a four-game slide. This game should repair whatever has ailed the Ravens. We're leaning toward a low total on our sports betting app.
Best Bet: Under 45 Points (-110) at BetMGM
Check out Ravens vs Bears odds, injury report, betting lines and more.
---
Cincinnati Bengals at Las Vegas Raiders, 4:05 p.m. (CBS)
A few weeks ago, this matchup would have impacted the top seed in the AFC. Both teams are just now trying to remain in the playoff conversation. The Bengals licked their wounds last week on the bye after launching Mike White's 15 minutes of fame and a beatdown they suffered in the Battle of Ohio.
The Raiders got rolled by the Chiefs in Las Vegas last week and were outmuscled by the Giants at MetLife two weeks ago. The winner will emerge as a viable playoff contender. The loser will begin to focus on 2022.
Best Bet: Bengals -1 (-105) at BetMGM
Check out Bengals vs Raiders odds, injury report, betting lines and more.
Arizona Cardinals at Seattle Seahawks, 4:25 p.m. (FOX)
Home cooking is just what Russ needs. Russell Wilson came back last week but was unable to score a point against Green Bay and got shutout for the first time in his NFL career.
No team has been rocked to reality because of mid-season injuries harder than the Cardinals. Without Kyler Murray and DeAndre Hopkins, the Cardinals fell apart in a 31-10 Week 10 loss to Carolina. The likely return of RB Chris Carson will help the Seahawks.
Best Bet: Seahawks +2.5 (-105) at BetMGM
Check out Cardinals vs Seahawks, injury report, betting lines and more.
---
Dallas Cowboys at Kansas City Chiefs, 4:25 p.m. ET
The Main Event of Week 11. Dak Prescott vs Patrick Mahomes II. America's Team is No. 1 in scoring and total yards in the NFL, scoring 31.6 PPG. Mahomes broke whatever spell had captivated his passing arm last week against the Raiders, throwing for 406 yards, five TDs and no INTs in a 41-14 road rout. The last team with the ball should win this one. The Chiefs' defense – surprisingly – gives them a slight edge here.
Best Bet: Chiefs ML (-140) at bet365
Check out Cowboys vs Chiefs odds, injury report, betting lines and more.
---
Pittsburgh Steelers at Los Angeles Chargers, 8:20 p.m. (NBC)
Ben Roethlisberger missed Pittsburgh's 16-16 tie with the Lions last week because of COVID-19 protocols. He will play this week and has put the Steelers back on track to reach the playoffs. If Pittsburgh doesn't turn the ball over and can control the tempo, it should be poised for a road upset. The road team has won the last four meetings between these teams.
Best Bet: Steelers +5.5 (-110) at BetMGM
Check out Steelers vs Chargers odds, injury report, betting lines and more.
---
Monday, Nov. 22
New York Giants at Tampa Bay Buccaneers, 8:15 p.m. (ESPN)
Tom Brady is pissed.
Eli Manning is not walking through that door.
Brady's team has failed to cover in his last 11 prime-time, regular-season games. The Bucs have covered all of their double-digit lines this season but failed to cover -9.5 lines against NFC East foes Washington and Dallas. Things could get scary, however, if the Bucs get an early lead.
Best Bet: Over 49.5 Points (-110) at BetMGM
Check out Giants vs Buccaneers odds, injury report, betting lines and more.
Teams on Bye Week: Denver Broncos, Los Angeles Rams
---
2021 Record
Last Week: 6-8
Season: 79-68-1
About the Author

Bill Speros is an award-winning journalist and editor whose career includes stops at USA Today Sports Network / Golfweek, Cox Media, ESPN, Orlando Sentinel and Denver Post.