NFL Week 14 Picks & Predictions For Every Game: The Haves & Have-Nots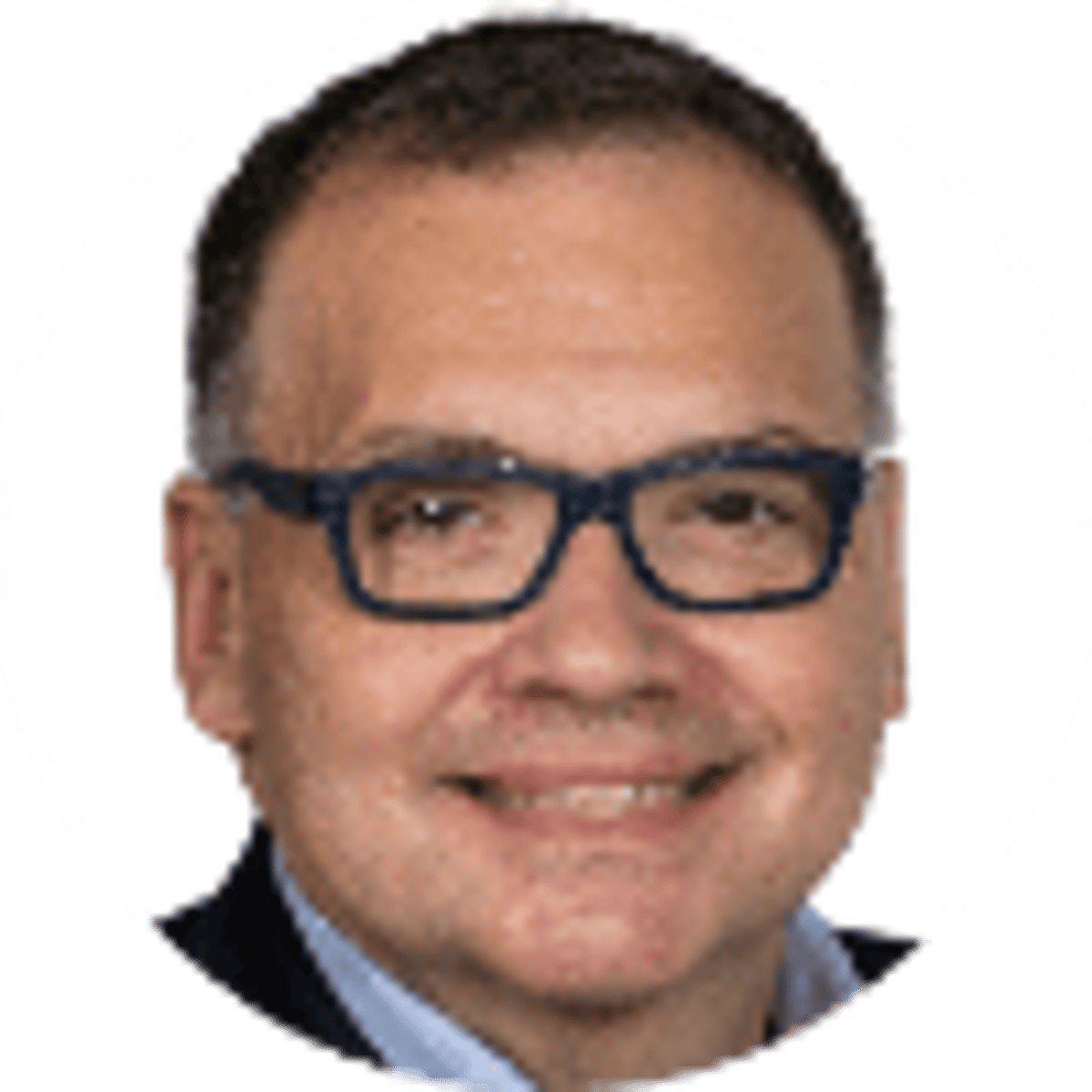 By Bill Speros | 17 mins
Week 14 of the NFL betting season sees the focus shift from the here and now to the there and then. The league has begun its annual schism between those teams looking ahead to the playoffs and those fixated on draft position and building to 2022. NFL bettors and sportsbooks will be navigating choppy wagering waters in making sure they don't get caught on the wrong side of what seems like a lopsided matchup.
The first of what will be five "Elimination Sundays" arrives with nearly two-thirds of the league in legitimate contention for a postseason berth. Thus far, only one of the 32 teams in the league has been mathematically eliminated from playoff contention – the Houston Texans. Even the 1-10-1 Lions have a chance. But then they'd have to win more than one game over the next 364 days.
The Chiefs and Raiders face off Sunday in what will be a critical game in choosing the AFC West champion. A Chiefs win would all but eliminate Vegas in the divisional race. Kansas City could fall into second place with a loss and a win by the Chargers at home over the woeful New York Giants.
---
RELATED: NFL Week 14 Odds & Betting Lines For Every Game
---
Cardinals-Rams Could Decide NFC West
The Rams visit Arizona on Monday night in what could be a determinant game in terms of the NFC West. The Cardinals are 10-2 overall and have the best record in the NFL. The Rams are 8-4 straight up by only 5-7 ATS, having been burdened with some weighty spreads. The Cardinals beat the Rams earlier this season, so a win here for Arizona would give it a three-game lead in the division – plus the tiebreaker – with four games to play.
There are 14 games this week. Play begins Thursday night with a Super Bowl IX rematch between the Vikings and Steelers. There are 7 games in the early Sunday time slot. The marquee national game on CBS has the Bills visiting the Super Bowl champion Tampa Bay Buccaneers at 4:25 p.m ET.
There are only five games on FOX this week, with Dallas visiting Washington as its game of the day at 1 p.m ET. The Bears and Packers play on Sunday night.
TEAMS ON THE BYE:
New England, Miami, Indianapolis and Philadelphia.
Now it's on to our Week 14 NFL picks:
---
Thursday, Dec. 9
Pittsburgh Steelers at Minnesota Vikings, 8:20 p.m. (FOX)
The loser is likely out of the playoff picture, especially if it happens to be Minnesota. The Steelers likely emptied the chamber in beating Baltimore in Week 13 and will be hurting with a short week and a road game. The Vikings got caught by the Lions last week and should recover at home. The Vikings keep it close – 11 of their 12 games have been decided by 8 points or less – but have lost some soul-crushers.
Best Bet: Vikings ML (-165) at DraftKings ➜
Check out Vikings vs Steelers odds, injury report, betting lines and more.
---
Sunday, Dec. 12
Dallas Cowboys at Washington Football Team, 1 p.m. (FOX)
Washington has won four in a row, beating Tom Brady, Russell Wilson and Cam Newton along the way. Dak Prescott may be next. This one should be close. Ron Rivera always has a plan.
Best Bet: Washington +4 (-110) at BetMGM ➜
Check out: Cowboys vs Washington odds, injury report, betting lines and more.
---
Las Vegas Raiders at Kansas City Chiefs, 1 p.m. (CBS)
The Chiefs were once 3-4 straight up and ATS this season. They have not lost since October, winning and covering as favorites five weeks in a row. They are coming off a bye this week and have the Raiders at home. KC's defense has led this turnaround and turned the Chiefs into a scary-good Super Bowl contender. The Chiefs amassed 516 yards of offense in a 41-14 win at Las Vegas on Nov. 14. Not sure if the Raiders will be able to hit 14 points in this one.
Betting sites set this line as one of the biggest in Week 14, including over at BetMGM Sportsbook, where you can get a $1000 risk-free bet using this BetMGM bonus code.
Best Bet: Chiefs -9.5 (-110) at BetMGM ➜
Check out: Chiefs vs Raiders odds, injury report, betting lines and more.
---
Jacksonville Jaguars at Tennessee Titans, 1 p.m. (CBS)
Jacksonville rebounded in the race for a top-three overall draft pick by losing four straight. Urban Meyer is incredibly still with the Jaguars, despite head coaching jobs being available at LSU, Notre Dame and USC. The Titans are reeling without Derrick Henry, scoring just 13 points in their past two games.
Best Bet: Under 44 Points (-110) at DraftKings ➜
Check out: Jaguars vs Titans odds, injury report, betting lines and more.
---
Seattle Seahawks at Houston Texans, 1 p.m. (FOX)
Two of the worst, if not most dysfunctional, franchises meet in what could be the most forgettable game of 2021 not involving the New York Giants or Jets. If Pete Carroll and Russell Wilson have a sliver of pride, they'll win by 50.
Best Bet: Seahawks -7.5 (-110) at SugarHouse
Check out: Texans vs Seahawks odds, injury report, betting lines and more.
---
New Orleans Saints at New York Jets, 1 p.m. (CBS)
The Jets will do their best to screw themselves in the long run and try to win this week at home against Taysom Hill and the Saints. Alvin Kamara may get 25 touches in this one. The Jets did their best to win last week but got torn apart by Gardner Minshew in the second half. The Saints should surprise on the upside, especially with their defense going up against a rookie QB in Zach Wilson.
Best Bet: Saints -5.5 (-105) at FanDuel ➜
Check out: Saints vs Jets odds, injury report, betting lines and more.
---
Atlanta Falcons at Carolina Panthers, 1 p.m. (FOX)
Two more teams focused on 2022. Cam Newton has played himself out of the NFL, with the final verdict coming this season or next. Matt Ryan is living his worst life, with the Falcons losing 3 of 4 and falling out of postseason consideration. The Panthers are coming off a bye while the Falcons got the full Tom Brady last week. What's left of Atlanta's offense should win the day here.
Best Bet: Falcons ML (+135) at DraftKings ➜
Check out: Falcons vs Panthers odds, injury report, betting lines and more.
---
Baltimore Ravens at Cleveland Browns, 1 p.m. (CBS)
Lamar Jackson and Baker Mayfield have disappointed this season. The disappointment continues for Jackson and the Ravens in Week 14.
Best Bet: Cleveland ML (-105) at FOX Bet ➜
Check out: Ravens vs Browns odds, injury report, betting lines and more.
---
San Francisco 49ers at Cincinnati Bengals, 1 p.m. (CBS)
Two teams coming off disastrous losses in Week 13. Each teetering on the brink of playoff contention or elimination. Deebo Samuel did not play for the 49ers last week and the Chargers rendered Joe Mixon useless by taking a 24-0 early lead. The 49ers don't have a big-strike offense as long as Jimmy Garoppolo is throwing the ball. The Joes (Burrow and Mixon) bounce back here.
Best Bet: Bengals +1 (-110) at FanDuel ➜
Check out: Bengals vs 49ers odds, injury report, betting lines and more.
---
New York Giants at Los Angeles Chargers, 4:05 p.m. (FOX)
New York sports betting participants have seen enough of Big Blue to know this game could grow gruesome for the visitors. The Giants are traveling from Miami to LA this week, after not scoring a TD against the Dolphins in a 20-9 loss. QB Justin Herbert has beaten his sophomore jinx. Unfortunately, there's no market on whether Joe Judge is still coaching the Giants come Week 15.
Best Bet: Over 44 Points (-115) at DraftKings ➜
Check out: Chargers vs Giants odds, injury report, betting lines and more.
---
Detroit Lions at Denver Broncos, 4:05 p.m. (FOX)
The Lions ended their 364-day victory drought in Week 13. Despite being 1-10-1, the Lions are tied with the fourth-best record against the spread in the NFL at 8-4. Keep riding that bus until all four tires go flat.
Best Bet: Lions +8 (-109) at SugarHouse
Check out: Broncos vs Lions odds, injury report, betting lines and more.
---
Buffalo Bills at Tampa Bay Buccaneers, 4:25 p.m. (CBS)
A potential Super Bowl 56 preview. The Bills have a short week to recover from what happened to them Monday night and must face their long-time nemesis Tom Brady in doing so. Weather will not be an issue this week. Look for Josh Allen to stockpile yards and points against Tampa Bay's lackluster secondary. The same holds true for Brady and the Bucs. This line on betting apps seems unnaturally low for the Bucs at home.
Best Bet: Bucs -3 (-115) at BetMGM ➜
Check out: Bills vs Buccaneers odds, injury report, betting lines and more.
---
Chicago Bears at Green Bay Packers, 8:20 p.m. (NBC)
Last time we checked, Aaron Rodgers owned the Bears. He is 21-5 vs. Chicago with 57 TDs and just 10 picks. This spread is the largest of the week at most sportsbooks, including at Caesars Sportsbook, where the Caesars Sportsbook promo code gives new bettors a first-bet match of up to $1,001. The Packers are coming off a bye.
Best Bet: Packers -11.5 (-110) at Caesars ➜
Check out: Bears vs Packers odds, injury report, betting lines and more.
---
Monday, Dec. 13
Los Angeles Rams at Arizona Cardinals, 8:15 p.m. (ESPN)
Arizona sports bettors have enjoyed a terrific run this year, with the Cardinals going 9-3 ATS and 10-2 outright in their first dozen games. Kyler Murray and DeAndre Hopkins are back at 100%. The Rams have righted the ship – for now. Look for the exact opposite of what happened on Monday in Week 13 here with an indoor stadium and lots of points.
Best Bet: Cardinals -3 (-110) at DraftKings ➜
Check out: Cardinals vs Rams odds, injury report, betting lines and more.
About the Author

Bill Speros is an award-winning journalist and editor whose career includes stops at USA Today Sports Network / Golfweek, Cox Media, ESPN, Orlando Sentinel and Denver Post.
Our trusted sports betting partners bring you safe and fun playing experiences