NFL Week 16 Picks & Predictions For Every Game: Beware The Grinch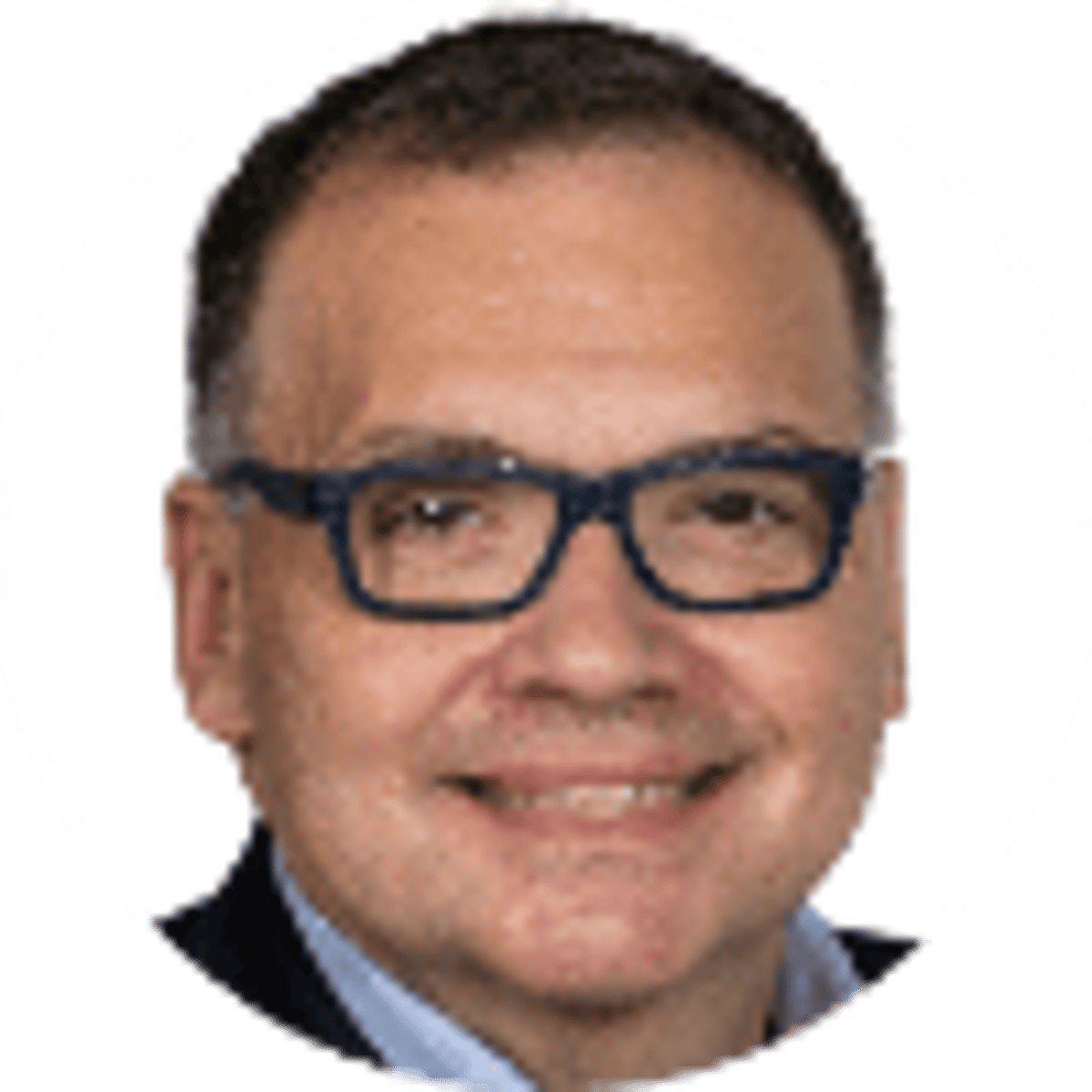 By Bill Speros | 20 mins
Week 16 of the NFL betting season includes a pair of games on Christmas Day but the Grinch awaits for bettors as rosters are rocked by COVID-19.
Silver and gold are on the line as the NFL (at least for now) has another full 16-game schedule. The league introduced new COVID testing protocols concerning vaccinated players that will focus only on those exhibiting symptoms of the virus. Only Santa knows if any games will be postponed this week. But he's occupied right now and could not be reached for comment.
Word has it the Big Guy is not pleased because Donner and Blitzen keep thinking the "Bucs" are their cousins.
Just five teams have been eliminated from the playoffs and 13 of the league's 14 postseason slots remain open. Those teams getting nothing under the tree this year but good draft picks are the Jets, Texans, Jaguars, Bears and Lions.
Week 16 begins with a Thursday matchup between the Titans and 49ers. On Christmas Day, the Packers play host to the Browns in Green Bay. Arizona looks to break a two-game skid against visiting Indianapolis in the nightcap.
COVID Makes History For Wrong Reasons
The betting public and sportsbooks are all trying to reconcile their wagering strategy with the reality and flexibility of the league's reserve/COVID-19 list.
In addition to three games being postponed in Week 15, NFL odds were rocked by the sheer volume of players lost to the protocols. The Browns-Raiders line swung back-and-forth for a week before kickoff Monday night.
History is being made, for all the wrong reasons.
"The NFL gets the games in. One of the most difficult things is not knowing if a group of players is going be in there or not. The game (Monday night) is one of the most bizarre games I've seen in my 35 years in the business. We opened the Browns -5.5. When news came out that a coach and two quarterbacks had COVID, the line went to Raiders -3. Then they moved the date so it went back to Browns -3, the implication was the quarterbacks would be able to play. Then when it was known they wouldn't, it swung back to Raiders -3. Just bizarre, unprecedented movement for an NFL game. That's the challenge for our team, who's in and who's out," said Hall of Fame oddsmaker and DraftKings Director of Race & Sportsbook Operations Johnny Avello.
The Browns lost that game, moved from Saturday to Monday, 16-14 on a last-second field goal. They did nab a backdoor cover on that closing number.
"When key players are out and the game goes on, they're usually out because they're sick or they got hurt before the game and news comes out, the second group of guys kind of step up," Avello said. "With the Browns, some of the guys did not step up. They dropped passes and made it very difficult. 2020 was a tough year, but we learned a lot from it. I thought we were kind of past that. Obviously we're not, at least at this current time. We've learned how to deal with it."
With that, we're on to our Week 16 NFL picks:
---
Thursday, Dec. 23
San Francisco 49ers at Tennessee Titans, 8:20 p.m. (FOX)
One's hot. The other's not. The 49ers have won five of six and have emerged as a serious playoff threat in the NFC. Tennessee was once a lock in the AFC South but is now hoping to hold off the surging Colts. Jimmy Garoppolo will get it done. Until the Super Bowl, that is.
Best Bet: 49ers -3.5 (-110) at SugarHouse
Check out: 49ers vs Titans odds, injury report, betting lines and more.
---
Christmas Day - Saturday, Dec. 25
Cleveland Browns at Green Bay Packers, 4:30 p.m. (FOX/NFL Network)
The Browns may be down to Bernie Kosar and the Ghost of Jacob Marley at QB by the time this game begins. The Packers are 6-0 at home ATS. They're also playing for the top seed in the NFC and home-field advantage in the postseason, something vital for them to be able to get past either the Rams and/or Buccaneers in the postseason. Aaron Rodgers is the betting favorite to repeat as NFL MVP. Lumps of coal all around for the Browns.
Best Bet: Over 44.5 Points (-110) at SugarHouse
Check out: Browns vs Packers odds, injury report, betting lines and more.
---
Indianapolis Colts at Arizona Cardinals, 8:15 p.m. (NFL Network)
Jonathan Taylor left. Jonathan Taylor right. Jonathan Taylor up the middle. The Colts beat the Patriots in Week 15 with Carson Wentz throwing for just 57 yards. Indy has won 8 of 11, with two losses in overtime. The Cardinals are without DeAndre Hopkins and Kyler Murray does not appear close to 100%. Here's something for local fans to consider when wagering on Arizona sports betting sites: The Cardinals are 9-1 when the offense commits one turnover or none and 1-3 when it's two or more. Indianapolis ranks No. 1 in the NFL turnover margin.
This game has huge playoff implications in both the AFC and NFC and should see plenty of action on betting apps, including at BetMGM, where you can get a $1,000 risk-free bet using the latest BetMGM bonus code.
Best Bet: Colts +1 (-110) at BetMGM ➜
Check out: Colts vs Cardinals odds, injury report, betting lines and more.
---
Sunday, Dec. 26
New York Giants at Philadelphia Eagles, 1 p.m. (FOX)
The Giants have a great shot at a top-five draft pick but cannot afford to win any more games. The Eagles have returned to the NFL's version of Middle Earth. Just good enough to escape the top tier of the draft but just bad to likely miss the postseason. Danny Dimes has cashed out for the season. Expect another low-scoring, excruciating, meaningless NFC matchup.
Much to the disappointment of those over 21 in the Empire State, New York betting sites won't be live yet to take online wagers in this game, but frustrated Giants and Jets fans should be on the lookout for early registration offers soon, including from New York DraftKings and New York FanDuel.
Best Bet: Giants +10 (-110) at BetMGM ➜
Check out: Giants vs Eagles odds, injury report, betting lines and more.
---
Los Angeles Rams at Minnesota Vikings, 1 p.m. (FOX)
The Vikings are ranked 28th in the NFL when it comes to TD passes allowed. Rams QB Matthew Stafford is 2nd behind Tom Brady with 33 TD passes. The Rams are 8-2 when he tosses 2 or more TD passes. The Vikings love to keep it close, and then usually lose in heart-wrenching fashion.
Best Bet: LA Rams ML (-125) at BetMGM ➜
Check out: Rams vs Vikings odds, injury report, betting lines and more.
---
Buffalo Bills at New England Patriots, 1 p.m. (CBS)
The Patriots beat Buffalo in Week 14 on a blustery, windy and cold Monday night 14-10. Sunday will bring party-cloudy skies with light 10 MPH winds. The Patriots ran the ball 46 times out of 49 snaps that night. The Bills will try to follow the game plan executed by the Colts in Week 15 when they forced New England to throw in a 27-17 loss. One rule of thumb with Bill Belichick – expect the opposite of whatever he did last time on offense. The Patriots can clinch the AFC East with a win and Dolphins' loss to New Orleans on Monday night.
Best Bet: Patriots ML (-135) at DraftKings ➜
Check out: Bills vs Patriots odds, injury report, betting lines and more.
---
Tampa Bay Buccaneers at Carolina Panthers, 1 p.m. (FOX)
This is one of two games in Week 16 with a double-digit line. The Buccaneers have scored just 3 points in their past six quarters of regulation play. Something tells us that number should be eclipsed Sunday in Carolina, even with Chris Godwin out for the season. Leonard Fournette and Mike Evans were also banged up in that Week 15 shutout loss to the Saints. The Panthers are the perfect cure for Tom Brady, who was shut out for the first time in 256 games Sunday night. With Brady as QB, Tampa Bay has beaten Carolina by 14 and 23 points. Brady has Rob Gronkowski and Antonio Brown this week, COVID permitting. That should be enough.
Best Bet: Bucs -10.5 (-108) at SugarHouse
Check out Buccaneers vs Panthers odds, injury report, betting lines and more.
---
Jacksonville Jaguars at New York Jets, 1 p.m. (CBS)
A year ago this week, the Jets captured a catastrophic win over the LA Rams to go to 1-13. That victory would cost the Jets dearly. New York missed the No. 1 choice in the draft because of it. The top pick turned out to be Jacksonville QB Trevor Lawrence. New York went with Zach Wilson at No. 2. A generational missed opportunity. The Jets always do whatever is most harmful in the long run. This week, that means another win to boost Jacksonville's draft prospects.
Best Bet: Jets ML (-130) at SugarHouse
Check out: Jaguars vs Jets odds, injury report, betting lines and more.
---
Detroit Lions at Atlanta Falcons, 1 p.m. (FOX)
The Lions are the biggest betting success story of 2021, going 9-5 ATS despite being 2-11-1 outright. Detroit has covered in 5 of its past 6 games. The Lions are tied with the Patriots and Colts for the second-best mark against the line in the NFL. (The Packers and Cowboys are tops at 11-3 ATS.) The Lions have either won, tied or lost by a FG or less during those past six games. Local backers at Michigan sports betting sites have cashed in on this team this season. We're riding the roar into 2022.
Best Bet: Lions +6 (-110) at bet365 ➜
Check out: Lions vs Falcons odds, injury report, betting lines and more.
---
Los Angeles Chargers at Houston Texans, 1 p.m. (CBS)
The Chargers are 467-468 all time as a franchise. They blew a great chance to change their narrative last week with a 33-27 overtime loss to the Chiefs. Justin Herbert is now 14-15 as a starter. So what does the ultimate .500 team and QB do a week after losing in OT? Win with ease.
Top betting sites are predicting a rout, including at Caesars Sportsbook, where the latest Caesars Sportsbook promo code gives new bettors a first-bet match of up to $1,001.
Best Bet: Chargers -9 (-110) at SugarHouse
Check out: Chargers vs Texans odds, injury report, betting lines and more.
---
Baltimore Ravens at Cincinnati Bengals, 1 p.m. (CBS)
From a competitive standpoint, this game and Patriots-Bills are the two most intriguing matchups on the Week 16 schedule. Given the usual 3-point edge for the home team, this game is a virtual pick'em. Joe Burrow and the Bengals hung 41 points on the Ravens in a Week 7 win at Baltimore. Still, Snoop Huntley and the Birds took the Packers down to a missed two-point conversion last Sunday before losing 31-30 and covering the +6 line. The Bengals got down and dirty at Denver to win 15-10. Cincy can go either way to get it done this week.
Best Bet: Bengals ML (-135) at bet365 ➜
Check out: Ravens vs Bengals odds, injury report, betting lines and more.
---
Chicago Bears at Seattle Seahawks, 4:05 p.m. (CBS)
Will Matt Nagy make it back to Chicago on the team plane? Will the Bears score an offensive touchdown? Will anyone watch? Lots of drama here.
Best Bet: Under 43.5 Points (-110) at SugarHouse
Check out: Bears vs Seahawks odds, injury report, betting lines and more.
---
Pittsburgh Steelers at Kansas City Chiefs, 4:25 p.m. (CBS)
Tyreek Hill, Travis Kelce and Harrison Butker are among the six Kansas City starters who landed on the reserve/COVID-19 this week. That news pushed this line from KC -9.5 to KC -7.5. It also lowered the total from 46.5 to 44 points across most books. Those players could return in time for Sunday, but will require two consecutive negative tests 24 hours apart. Both Patrick Mahomes II and KC's stout defense should have enough personnel to keep their hold on the top spot in the AFC, especially at home.
Best Bet: Chiefs -7.5 (-110) at BetMGM ➜
Check out: Steelers vs Chiefs odds, injury report, betting lines and more.
---
Denver Broncos at Las Vegas Raiders, 4:25 p.m. (CBS)
The Broncos may well be without Teddy Bridgewater at QB and will instead start Drew Lock. Either way, Derek Carr and the Raiders should be able to produce points – as long as they avoid turnovers. Las Vegas has won three straight over the Broncos, that includes a 34-24 triumph at Denver in Week 6.
Best Bet: Raiders ML (-120) at bet365 ➜
Check out: Broncos vs Raiders odds, injury report, betting lines and more.
Washington Football Team at Dallas Cowboys, 8:20 p.m. (NBC)
As noted above, Dallas shares the best record ATS in the NFL at 11-3. Dallas will need a win to clinch the NFC East if Philly beats Big Blue. The Cowboys covered a 12-point line last week, despite scoring just 21 points. Washington had won four straight before the Cowboys' defense delivered a smackdown two weeks ago. The Cowboys led that game 24-0 at halftime before hanging on for a 6.5-point cover in a 27-20 win. Dallas' offense ranks second in the NFL (behind Tampa Bay) in both points and yards.
Best Bet: Cowboys -10.5 (-105) at SugarHouse
Check out: Washington vs Cowboys odds, injury report, betting lines and more.
---
Monday, Dec. 27
Miami Dolphins at New Orleans Saints, 8:15 p.m. (ESPN)
The best interconference matchup of the week features two teams that are still in the chase for division titles – at least according to math. They're also 3-0 combined against their respective division leaders this season. But both will likely need to win out to get it done. So this is another one of these unofficial "elimination games." Miami has won six in a row. The Saints are sky-high after shutting out Brady & Company in Week 15. The Dolphins are strong against the run and will force Taysom Hill to try and win this one with his arm. The Saints are just 1-4 in New Orleans this season.
This game comes too soon for Louisiana sports betting fans, but bettors in the state should keep tabs on the latest early registration offers available from DraftKings Louisiana and BetMGM Louisiana, among others.
Best Bet: Dolphins +3 (+100) at DraftKings ➜
Check out: Dolphins vs Saints odds, injury report, betting lines and more.
---
2021 Record
Last Week: 7-9
Last Week: 117-91-1 (56.0%)
(NOTE: Bookies.com Senior Handicapper Dan Kilbridge contributed to this story.)
About the Author

Bill Speros is an award-winning journalist and editor whose career includes stops at USA Today Sports Network / Golfweek, Cox Media, ESPN, Orlando Sentinel and Denver Post.
Our trusted sports betting partners bring you safe and fun playing experiences