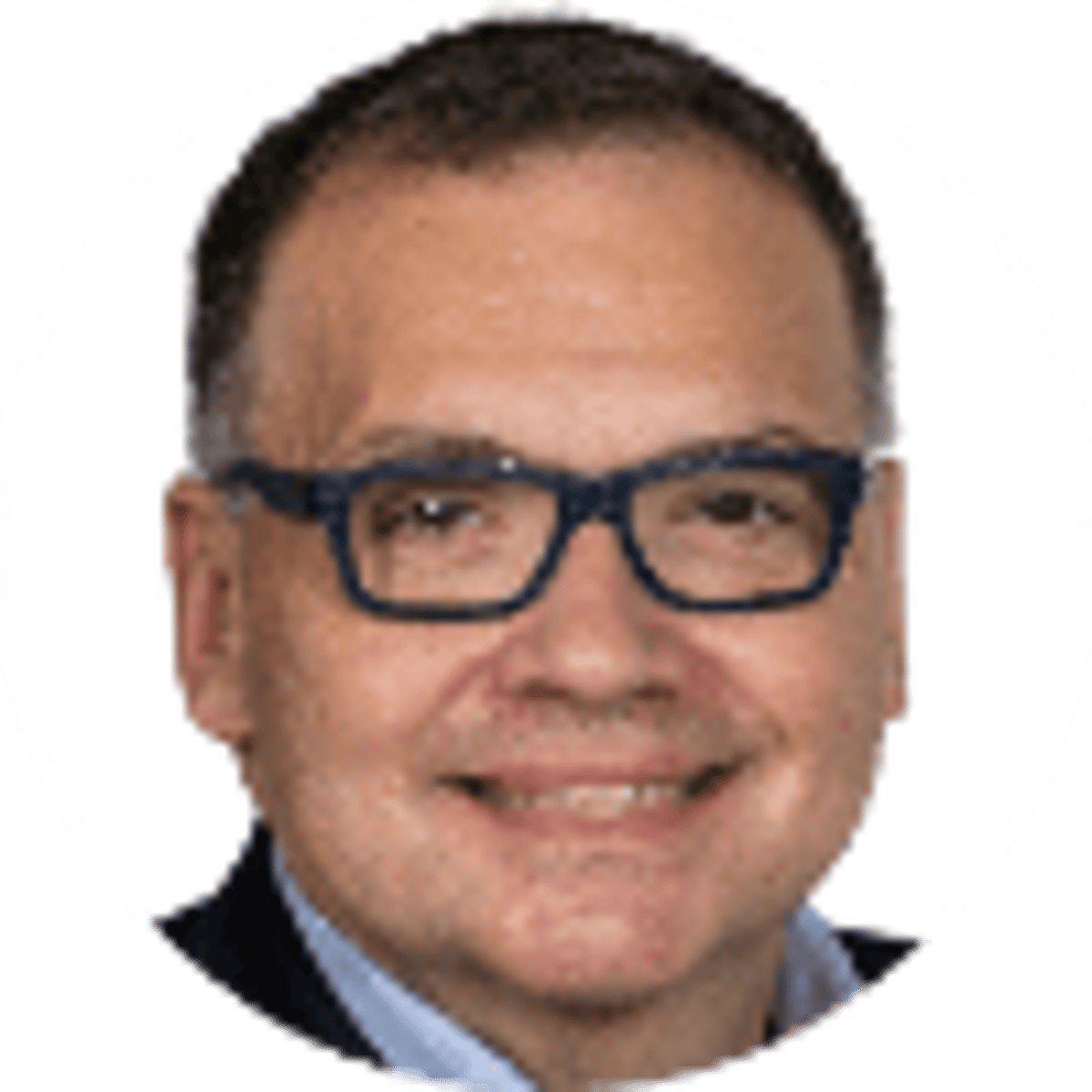 By Bill Speros | | 17 mins
NFL Week 6 Picks & Predictions For Every Game: Heisman House
Baker Mayfield and Kyler Murray won back-to-back Heisman Trophies for Oklahoma in 2017-18. This week, the QBs are leaving Heisman House for a matchup in Cleveland. Can Mayfield and the Browns knock Murray's Cardinals from the ranks of the unbeaten?
The NFL betting public has begun to get behind the 5-0 Cardinals. The public is backing them over the Browns this week in early spread handle action on betting apps. One group of fans rooting against them on Sunday will be the remaining members of the 1972 Dolphins. Those guys went 17-0 and produced the NFL's last perfect season. They will have the champagne on ice this week and rooting like crazy for Cleveland.
Murray beat Mayfield the last time their teams played against each other, which was during Murray's rookie season in 2019. Oddsmakers at sportsbooks and betting sites like Cleveland this time. The Browns (3-2) are favored. They stand -2.5, -160, O/U 49.5 at DraftKings.
This time, the Mayfield-Murray matchup may be decided by their running backs. The Browns hold a lopsided edge. Cleveland has the top rushing game in the NFL in terms of total yards and touchdowns, while Arizona is 27th against the run.
Raise a glass to Coach Shula in the Dawg Pound.
On to our Week 6 picks.
---
RELATED: NFL Week 6 Odds & Our Free NFL Picks
---
Thursday, Oct. 14
Buccaneers at Eagles, 8:20 p.m. (FOX)
Tom Brady has been four-ever immortalized in GIF-dom after forgetting what down it was on a Thursday night last year in Chicago. He and the Bucs lost that game. Brady is having his best season in 14 years through Week 5 and he's likely not to lose count of things against the Eagles. Philly's passing defense offers a challenge, but Brady and his injured thumb are up to the task. Jalen Hurts will be forced to throw the ball – a lot – in this one.
Best Bet:
Buccaneers -6.5 (-110) at DraftKings
Check out Buccaneers vs Eagles odds, injury report, betting lines and more.
---
Sunday, Oct. 17
Dolphins vs. Jaguars, 9:30 a.m. (NFL Network)
Why does the NFL send its worst teams to England? They always seem to come back. The Jaguars have lost 20 straight games. If that's not bad enough, they must travel clear across the Atlantic Ocean to play a team from their home state. Getting away from it all will help. Keep Urban Meyer out of the local pub until after the game. QB Jacoby Brissett could be hurting more than we think.
Best Bet: Jaguars ML (+165) at BetMGM
Check out Dolphins vs Jaguars odds, injury report, betting lines and more.
---
Texans at Colts, 1 p.m. (CBS)
Davis Mills was one of six rookie QBs to start last week. He led the Texans to a 22-6 lead over New England, only to fall to the Patriots and Bill Belichick, who is now 23-6 all-time against rookie QBs. The Texans are 3-2 ATS this season despite only having one win outright. Carson Wentz, meanwhile, finally got going against the Ravens last week as he threw for 402 yards.
Best Bet: Over 42.5 Points (-110) at bet365
Check out Texans vs Colts odds, injury report, betting lines and more.
---
Packers at Bears, 1 p.m. (FOX)
Bears rookie QB Justin Fields makes his first start against the Packers. Packers anything-but-rookie QB Aaron Rodgers is making his 27th start against the Bears. Rodgers is 21-5 against Chicago. The Bears are reliant on their defense, as usual. Fields needs that defense to keep it close. Rodgers is on a mission this season. He will make sure it isn't, especially after nearly losing last week at Cincinnati.
Best Bet: Packers -4.5 (-110) at DraftKings
Check out Packers vs Bears odds, injury report, betting lines and more.
---
Chiefs at Washington FT, 1 p.m. (CBS)
The Chiefs are riding a 3-13 skein ATS.They've covered as many times in their past 16 games as the Texans and Lions have covered this season. Patrick Mahomes II does have a slight edge over Taylor Heinicke in a matchup of QBs who should be headed in opposite directions after this game. The Chiefs have 99 problems, and this might be the opportunity to rectify at least half of them.
Best Bet: Chiefs -6.5 (-110) at DraftKings
Check out Chiefs vs. Washington odds, injury report, betting lines and more.
---
Vikings at Panthers, 1 p.m. (FOX)
You can take Sam Darnold away from the Jets, but you can't necessarily take the Jets out of Sam Darnold. The ex-Gang Green passer has 6 TD passes this year for Carolina, but he's also thrown 6 interceptions. The Panthers have been less and less impressive each week. They only managed 18 points in a home loss to the Eagles last week.
Best Bet: Vikings ML (-110) at BetMGM
Check out Panthers vs Vikings odds, injury report, betting lines and more.
---
Chargers at Ravens, 1 p.m. (CBS)
The Ravens are coming off a hard-fought Monday night win. The Chargers will be playing an early East Coast game. Justin Herbert and Lamar Jackson are each in the middle of counterinsurgent campaigns for MVP. They have the No. 1 and No. 2 QBRs in the NFL. Herbert threw for 398 yards and 4 TDs last week. He's totaled 11 TDs and no picks over his past three games. Jackson just keeps winning with 8 TDs and only 3 interceptions on the season. This "Game of the Week" would be a pick 'em on a neutral site so these are solid NFL odds on the Chargers.
Best Bet: Chargers ML (+135) at Caesars
Check out Chargers vs Ravens odds, injury report, betting lines and more.
---
Rams at Giants, 1 p.m. (FOX)
Matthew Stafford and the Rams are a game behind Arizona in the NFC West despite being preseason favorites to win the NFC conference. They need a game like this to keep pace. The Giants are hurting and may be without Daniel Jones and/or Saquon Barkley. Their fans, meanwhile, remain in agony. Big Blue has covered in 10 of its past 15 games as underdog.
Best Bet: Over 48.5 Points (-110) at WynnBET
Check out Rams vs Giants odds, injury report, betting lines and more.
---
Bengals at Lions, 1 p.m. (FOX)
No team has tortured its non-betting fans in a more diabolical manner this year than the 0-5 Lions. They've lost twice via 50+ yard field goals in 2021 on the game's final play. That's never happened before in the same season. A 19-17 defeat at the hands of the Vikings last week left coach Dan Campbell in tears. Yet Lions backers are smiling as the team is 3-2 ATS. Go figure.
Best Bet: Bengals ML (+135) at BetMGM
Check out Bengals vs Lions odds, injury report, betting lines and more.
---
Cardinals at Browns, 4:05 p.m. (FOX)
This is the chance for the Browns to make a statement and the Cards to stay perfect. Home field the difference.
Best Bet: Browns ML (-154) at FanDuel
Check out Browns vs Cardinals odds, injury report, betting lines and more.
---
Cowboys at Patriots, 4:25 p.m. (CBS)
Dak Prescott is enjoying a nice little MVP-type season. The Cowboys are the lone unbeaten NFL team ATS. They have improved each week in terms of balancing the offense and are finally getting production on the ground from Ezekiel Elliott and Tony Pollard. The Patriots are simply trying to get rookie QB Mac Jones through the season in one piece. New England's defense ranks No. 6 in total points and No. 5 in yards allowed in the NFL. But the Cowboys could overwhelm. One note, Dallas has not beaten New England since 1987.
Best Bet: Dallas -3.5 (-110) at DraftKings
Check out Cowboys vs Patriots odds, injury report, betting lines and more.
---
Raiders at Broncos, 4:25 p.m. (CBS)
Jon Gruden's former team was in trouble before his old emails became the talk of the sports universe. The Raiders got punched in the face last week by Chicago. The Broncos stumbled in Pittsburgh, but Teddy Bridgewater should be fully recovered from his concussion and the Denver defense will be replenished with the return of several injured players.
Best Bet: Broncos -3.5 (-110) at Caesars
Check out Broncos vs Raiders odds, injury report, betting lines and more.
---
Seahawks at Steelers, 8:20 p.m. (NBC)
Russell Wilson is out with an injured finger. Geno Smith takes over at QB for the Seahawks. Ben Roethlisberger wasn't terrible last week. The Seahawks are 30th against the run. Steelers running back Najee Harris will be fed.
Best Bet: Under 42.5 Points (-105) at PointsBet
Check out Seahawks vs Steelers odds, injury report, betting lines and more.
---
Monday, Oct. 18
Bills at Titans, 8:15 p.m. (ESPN)
The Bills demolished Kansas City on the road last week. Derrick Henry is the best hope for the Titans here, to both carry the ball and score on offense, and keep the Bills off the field while doing so. It worked in Super Bowl 25. Where's Bill Parcells when you need him?
Best Bet: Titans +5.5 Points (-105) at PointsBet
Check out Bills vs Titans odds, injury report, betting lines and more.
Teams on Bye Week: Atlanta Falcons, New Orleans Saints, New York Jets, San Francisco 49ers
---
2021 Record
Last Week: 10-6
Season: 43-36-1
About the Author

Bill Speros is an award-winning journalist and editor whose career includes stops at USA Today Sports Network / Golfweek, Cox Media, ESPN, Orlando Sentinel and Denver Post.