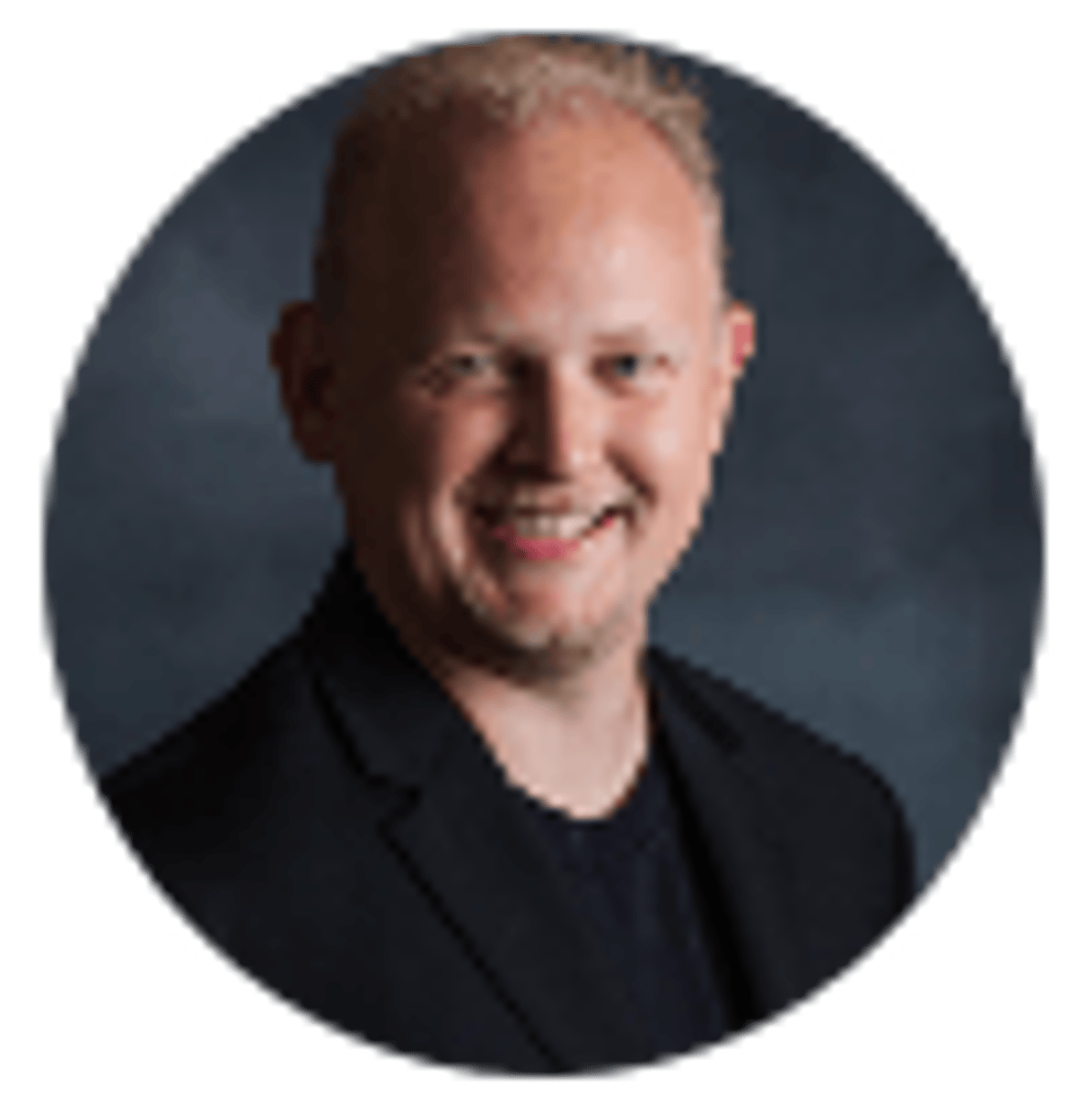 By Marcus Mosher | | 5 mins
NFL Wild Card Round DFS Picks: Grab MVP QB Cheap This Week
The NFL playoffs are upon us, and that means its time for some playoff DFS. In the Wild Card round, there will be four games to pick players from, and all four games have some intriguing matchups. This week will be tough as options are limited, especially at quarterback and tight end.
The DFS players that can find cheap production are usually the ones who profit during the first two rounds of the playoffs. Here are our top DFS picks via DraftKings for Wild Card weekend:
Top DFS Team for Wild Card Weekend
Pos.
Player
Matchup
DraftKings
Price
QB
Tom Brady
Patriots vs. Titans
$5,800
RB
Alvin Kamara
Saints vs. Vikings
$7,400
RB
James White
Patriots vs. Titans
$5,700
WR
DeAndre Hopkins
Texans vs. Bills
$7,700
WR
Tyler Lockett
Seahawks at Eagles
$7,200
WR
Adam Thielen
Vikings at Saints
$6,200
TE
Kyle Rudolph
Vikings at Saints
$3,500
FLEX
Mohamed Sanu
Patriots vs. Titans
$3,900
D/ST
Houston Texans
Texans vs. Bills
$2,600
Note: Prices from DraftKings are based on a $50,000 salary cap for the week
---
Best Wild Card Round DFS QB
Patriots QB Tom Brady ($5,800 on DraftKings)
Matchup: New England Patriots vs. Tennessee Titans
The cheapest starting quarterback during Wild Card weekend is none other than Tom Brady. Brady is currently in the worst slump of his career as he has a passer rating of only 80.8 over his last eight games. He has looked old, and the Patriots' offense has struggled to find any consistency.
However, he could be a fantastic value in the Wild Card round as he will face a Titans' defense that allowed the sixth-most fantasy points to opposing quarterbacks this season. It also doesn't hurt that Brady has been significantly better at home this season than on the road, averaging over 19 fantasy points per game in Foxborough. Given his price tag, the opponent, and his playoff history, Brady is a must-play this week.
Best Wild Card Round DFS RB
Saints RB Alvin Kamara ($7,400 on DraftKings)
Matchup: New Orleans Saints vs. Minnesota Vikings
For most of the regular season, Alvin Kamara was a disappointment. From Weeks 1-15, Kamara scored just two touchdowns, and his DFS scoring output was inconsistent, at best. In fact, backup Latavius Murray was more productive at times this season, producing massive DFS weeks when he started.
But over the past two weeks, Kamara finally looked healthy again, scoring four touchdowns on the ground. The Saints didn't overwork him (27 total touches over two weeks) but it's clear that they trust him with a big workload.
On Sunday, you can expect that the Saints will lean on their All-Pro runner to carry the load on offense. Sean Payton and the rest of the coaching staff likely won't have any limit on carries for Kamara, meaning he could see upwards of 20 touches against the Vikings. At $7,400, Kamara is priced low enough that he should be put in all lineups.
---
CHECK OUT: Finding Best DFS Value Picks Using NFL Prop Bets
---
Best Wild Card Round DFS WR
Texans WR DeAndre Hopkins ($7,700 on DraftKings)
Matchup: Houston Texans vs. Buffalo Bills
There are several intriguing options at receiver this week, including DeAndre Hopkins going against the Bills. Buffalo has one of the better man-to-man cornerbacks in Tre'Davious White, but that hasn't impacted Hopkins in the past. He's had phenomenal success against the former LSU cornerback and that shouldn't change this week.
Hopkins has been red-hot, scoring 15 or more fantasy points in 10 of his past 11 games. Given Will Fuller's questionable status for this week's game, expect Deshaun Watson to lean heavily on his top playmaker. Hopkins should see double-digit targets in this Wild Card game in Houston.
Best Wild Card Round DFS TE
Vikings TE Kyle Rudolph ($3,500 on DraftKings)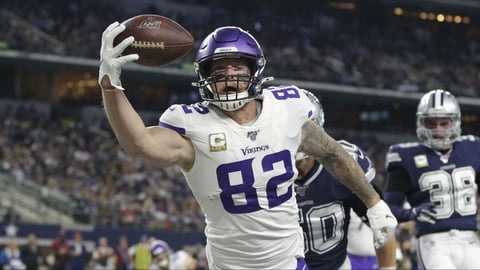 Matchup: Minnesota Vikings at New Orleans Saints
The tight end position might be the most difficult to figure out this week; not only are there just four games, but Zach Ertz's status is up in the air. But if you seek a cheap option so you can get players such as Kamara and Hopkins into your lineup, look no further than Kyle Rudolph of the Minnesota Vikings.
Rudolph's production and usage this season has been sporadic, at best. But the one area he has been useful this season has been in the red zone. With Dalvin Cook still not quite 100 percent, it wouldn't be all that surprising if the Vikings used Rudolph heavily in the red zone this game. At $3,500, Rudolph isn't a bad tight end option if you are looking for a cheap play.
Best Wild Card Round DFS FLEX
Patriots WR Mohamed Sanu ($3,900 on DraftKings)
Matchup: Tennessee Titans at New England Patriots
When the Patriots traded a 2020 second-round pick for Mohamed Sanu, they hoped he could step in right away and become a perfect complement to Julian Edelman. That hasn't been the case as Sanu recorded just 26 receptions for 207 yards in eight games with the Patriots.
However, Saturday night seems like a game in which the Patriots may need to rely heavily on Sanu to defeat the Titans. Edelman is clearly not 100 percent healthy, and the Patriots don't have many other options to lean on. Sanu could be in line for double-digit targets on Saturday night and is worth a shot as a cheap flex play. Also, it's worth noting that Sanu can throw the ball, which New England hasn't revealed yet. Don't be surprised if they unleash his arm against the Titans.
---
Check Out Other NFL Games Latest Betting Odds:
---
About the Author

Marcus Mosher covers the NFL for Bookies.com. The managing editor of The Raiders Wire is also a contributor to The Athletic DFW, Pro Football Weekly and FanSided.