On The Money | NFL Week 9 Betting Recap: Parlay Phenomenon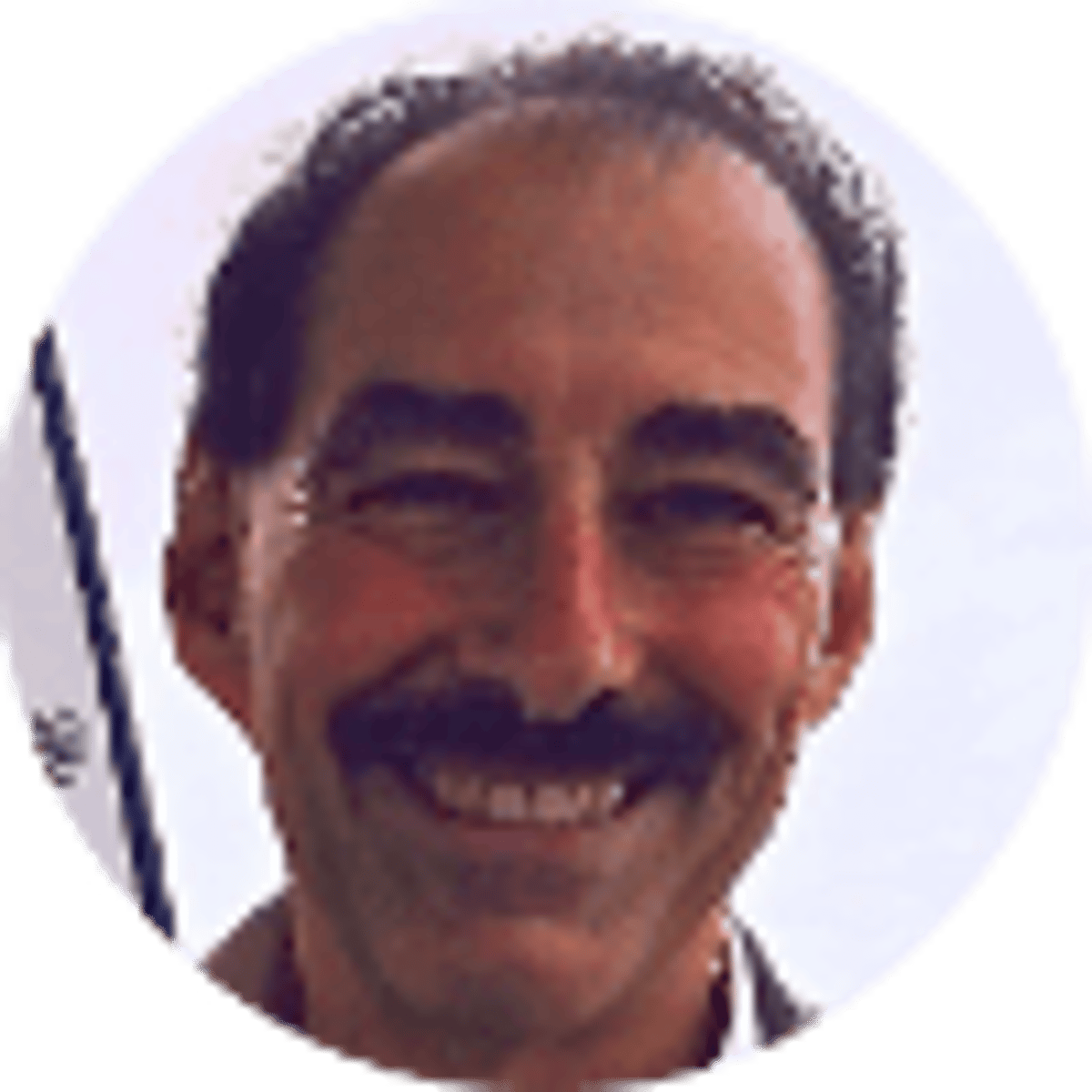 By Bill Ordine | 7 mins
Sports bettors would be indignant if their wagering was compared to playing the lottery. After all, sports betting is an exercise in analysis and judgment. In other words, a game of skill. And as everyone knows, the lottery is a gullible flirtation with Lady Luck where the customer concedes a huge edge to the house hoping for a big score.
And that brings us to the subject of parlay betting. In playing parlays, sports bettors also assume long odds in the hope of hitting a jackpot. Admittedly, there's still the skill involved in making picks, but parlays are also lottery-like in that bettors are tangling with tough odds. Plus, the more selections that go into a parlay, the greater the luck factor. But every Sunday in NFL betting, a few big parlays do come in.
---
CHECK OUT & BOOKMARK: Our NFL Weekly Expert Picks Every Week Of The Season
---
This past weekend, one of the more publicized ones was with William Hill, where a customer put down $4,000 on a seven-leg parlay (all were money line decisions). The first six, all college games, hit on Saturday and the lone NFL game was for Pittsburgh to beat Dallas straight-up. It was more of a squeaker than the bettor wanted but the Steelers, 14-point favorites, pulled it out, 24-19, with the payout posted at $438,000.
Here it is!

$4,000 ➡️ $442,643.40

? the winning ticket from the @WilliamHillNV bettor at the William Hill Sports Book at @VenetianVegas! #WHWinners pic.twitter.com/Ze6t8HUDfg

— William Hill US (@WilliamHillUS) November 9, 2020
In still another parlay at PointsBet, a more modest wager of $50 featured eight NFL players to all score touchdowns (one player, Minnesota RB Dalvin Cook, had to score two) and that one paid $38,000.
Those types of results are eye-catching and prove tempting for bettors. However, the math on parlays should be sobering. A survey of 28 years of sports wagering results (1992-2019) compiled by the University of Nevada-Las Vegas Center for Gaming Research revealed that the average house win percentage on traditional football wagers ranged from 5% to 6%. That's a fairly well-known figure. However, the house's win percentage on parlays ranged from 17% to more than 35%. In 21 seasons, house win percentage for parlays was 25% or better.
It might be harsh to call parlays a sucker bet, but the long-term results are obviously stark.
"With all these states having sports wagering now, there's a lot of publicity about these parlays being taken. So, everyone says, 'Geez, I'd love to do that, too.' Maybe it's not for $1,000 — maybe, it's a 10-teamer for $10," said MGM Resorts Director of Trading Jeff Stoneback.
However, even Stoneback is surprised that players are so willing to throw money at parlays given the tough odds.
"We used to have eight-team parlays, that was the maximum, and that paid 150-1," he said. "Now with the new betting systems, we can take up to a 15-team parlay. You'd be surprised at how many people bet 10- to 15-team parlays looking to bet a little to make a lot, and I'm not talking $5 or $10. I'm looking at people betting $100 on a 15-team parlay to pay $1 million.
"It amazes me that so many people are betting large-legged parlays for what I consider throwing $100 away on a 12-leg parlay. At our high-end properties (in Las Vegas), we have people taking 5-team, 6-team parlays for $1,000, $2,000. It amazes me. To me, just pick your spot, bet straight, and you're going to do a lot of better."
More Complex Parlay Bets
Johnny Avello, DraftKings head of sports book operations, said that parlay betting has gotten more complex in just the last few years as bettors seek to customize their wagering.
"We had a guy bet $608,000 to win $540,000 (on a five-team parlay)," Avello said explaining Sunday's complex parlay. "He had the Seahawks, who were 3-point favorites, but in his parlay, he had the Seahawks at +10.5. Now understand, he laid some pretty good juice on that. But the Seahawks lost by 10 so he wins that by the half-point. He took the Texans at +6.5, they won by 2. So, he wins that. He takes the Chiefs getting +3 and they win by 2. He takes the Ravens +13.5 and they win the game by 14 so that's no problem. And then the last game he needed was the Steelers -2.5 and they win by 5.
"So, what's happening is that the players are getting more creative with these parlays. They're still betting the ones with the point spread, they'll mix them with the money line, sometimes it's a straight money line, and sometimes it's an alternate money line. The point is that the bettors are getting creative with parlays and sometimes it works out for them."
And regardless of the what the math tells players about how the payout odds fall short of true odds, parlays seem to be picking up steam.
"It's a phenomenon," Avello said.
COVID Handicapping
BIG ROAD WIN‼️

WE'RE 6-2‼️ pic.twitter.com/6aV0VpJBpO

— Baltimore Ravens (@Ravens) November 8, 2020
The sharps (professional bettors) outsmarted themselves trying to handicap COVID-19. Earlier in the week, it was reported that several Baltimore defensive players had been placed on the COVID list and it was unclear whether they'd play in Sunday's game against Indianapolis.
The line was bet down from the Ravens at -3.5 to Ravens +1. Meanwhile, while the pro bettors were betting down the Colts, the public bettors were still riding the Ravens. Baltimore won, 24-10, as five of the COVID-list payers suited up.
Big Bets Odds & Ends
Just in:

One bettor in Vegas just won a $500,000 major wager on the Saints ML +155 ?

The bet paid out $775,000 https://t.co/NmDtlLid2t

— BetMGM (@BetMGM) November 9, 2020
At BetMGM, that book took an enormous bet just before kickoff of the Sunday Night Football game between New Orleans and Tampa Bay. The customer took the underdog Saints to win outright on the money line for $500,000 to collect $775,000. New Orleans crushed the Buccaneers, 38-3.
"But the same bettor had lost $220,000 earlier in the day on the Cardinals game," MGM's Stoneback said. In addition, the Bills win over the Seahawks was a $384,000 pickup for the house on still another mega-bet.
Overall, it was a good day for the bookmakers as upsets dogged the betting public. A slew of favorites -- Seattle, Indianapolis, Houston, Pittsburgh, Arizona, Washington and Kansas City — all failed to cover or lost outright. At night, the Bucs followed by losing to underdog New Orleans.
Carolina running back and prop bet favorite Christian McCaffrey returned from an extended injury layoff (ankle) and immediately rewarded his backers by scoring the first TD in the Panthers game against the Chiefs. The odds were -162 that McCaffrey would score any time during the game.
On another individual player prop, an Illinois BetRivers.com bettor, who wagered $200 on TE Irv Smith to score two TDs, hit a payout of $9,200.
McKenzie First TD! ? ? https://t.co/vrwgDKwLbS

— FanDuel Sportsbook (@FDSportsbook) November 8, 2020
At FanDuel, Buffalo WR Isaiah McKenzie's first TD of that game turned a modest $5 bill (at +10000) into $505.
About the Author
Bill Ordine was a reporter and editor in news and sports for the Philadelphia Inquirer and Baltimore Sun for 25 years and was lead reporter on a team that was a Pulitzer Prize finalist.
Our trusted sports betting partners bring you safe and fun playing experiences