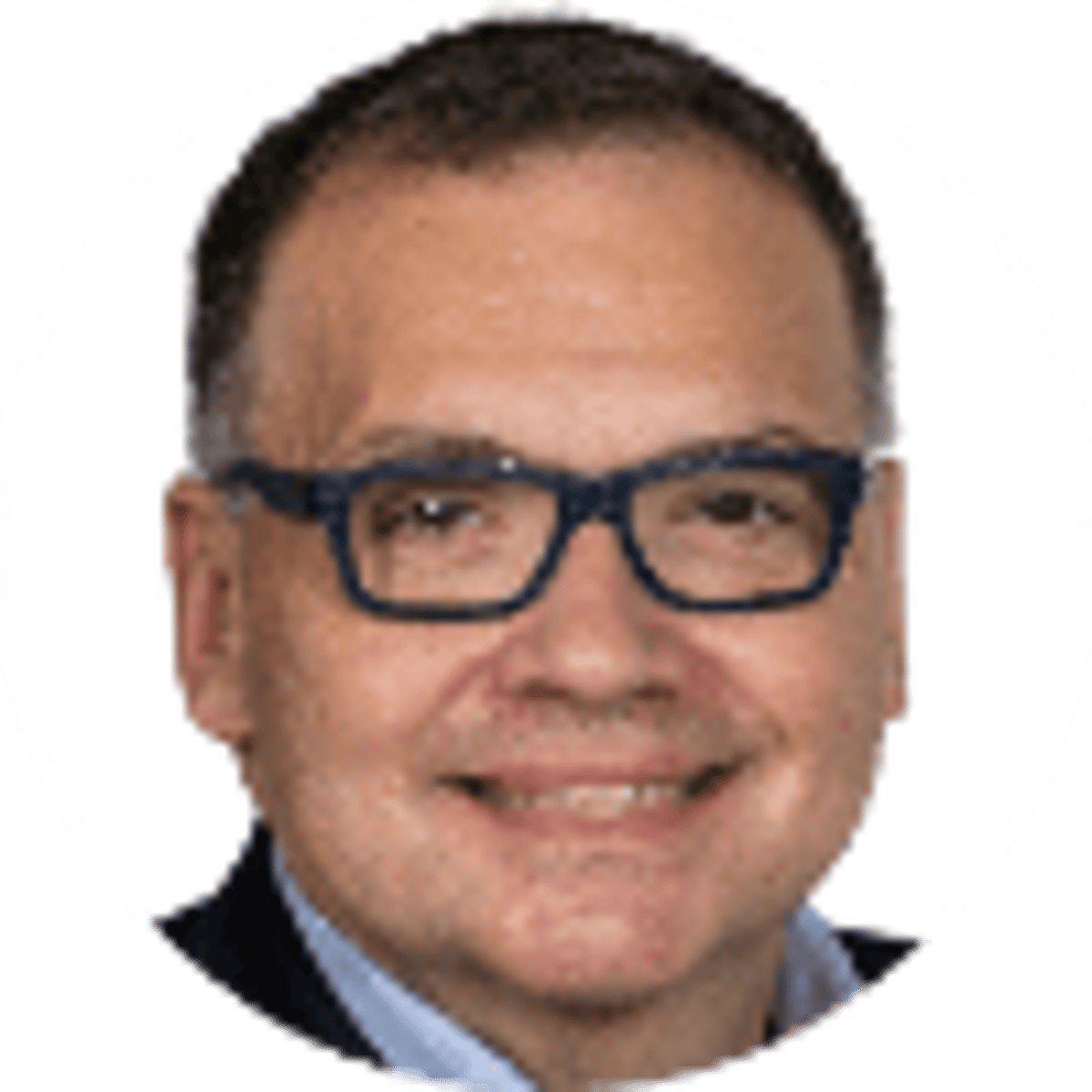 By Bill Speros | | 5 mins
Rob Gronkowski Next Team Odds: Where Will Gronk Play In 2022?
55
PLAYERS REDEEMED TODAY!
Tight end Rob Gronkowski long made it clear he would play with no other QB other than Tom Brady. But with Brady's (alleged) retirement, Gronkowski has yet to issue any sort of formal proclamation about his pro football future.
NFL betting oddsmakers may soon offer a price on where Gronkowski may play in 2022. Let's take a look at our projected NFL futures market on the fun-loving tight end.
If Gronkowski hits the open market, multiple teams will seek his services. It is hard to envision RG87 catching passes from another QB besides TB12. The two connected on 92 TDs during the regular season and another 15 during their 11 postseason appearances.
Gronkowski, a four-time First Team Pro Bowler, also owns four Super Bowl rings. He played in three of those games: Super Bowl 49 and 53 with New England, and Super Bowl 55 with Tampa Bay. Gronkowski was injured during the 2016 season and sat during New England's 34-28 OT win over Atlanta in Super Bowl 51.
---
RELATED ARTICLE: Brady 2022 MVP Odds Available Despite Retirement
---
Rob Gronkowski First-Snap Odds In 2022
Here is a look at potential NFL odds on Gronkowski's future, based on a Bookies.com analysis and review of the current QB situations across the league.
| Team | Odds |
| --- | --- |
| No Team/Retired | -125 |
| Buffalo Bills | +550 |
| Green Bay Packers | +650 |
| Tampa Bay Buccaneers | +800 |
| Arizona Cardinals | +900 |
| Chicago Bears | +1200 |
| LA Chargers | +1500 |
| Miami Dolphins | +1800 |
| San Francisco 49ers | +2000 |
| Field | +400 |
Odds above are projected and not currently available on betting sites or betting apps in the United States. This page will be updated should odds become available.
---
Gronkowski is a free agent, having a signed a one-year deal ahead of last season. Look for any team to match the one-year, $8.3 million deal he had with Tampa Bay last season. The Buccaneers have $6.9 million in cap space, assuming Brady doesn't return.
What's Next For Gronkowski?
No one knows. Perhaps not even the 32-year-old Gronkowski. But Gronkowski can still play. He totaled 802 yards receiving and caught six TD passes in twelve games this past season. Gronkowski draws a lot of coverage and a lot of injuries.
He's played just three full seasons since being taken by the Patriots in the 2011 draft. He played in 70% of the snaps when he was available this past season. And Gronkowski's role as a pass-and-run blocker is just as consequential as his role catching passes.
---
LOOKING AHEAD: Super Bowl 57 Best Futures Bets To Back
---
Gronkowski was raised near Buffalo and he would fit in well with the Bills' potent offense. He won't need to be the first option for Josh Allen, given the presence of Stefon Diggs and the strength of the Bills' running game. He played his college ball at the University of Arizona. The Cardinals, given their offense and paucity of tools surrounding Kyler Murray, would be another enticing option.
Playing with the Packers would likely hinge on Aaron Rodgers staying in Green Bay, but the Packers are facing major salary cap limitations.
Ties To Tom Brady Persist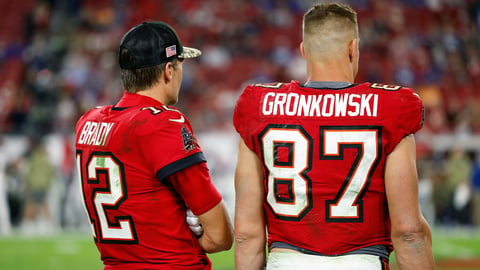 Gronkowski's fate will be – at least in part – linked to Brady's. Although the GOAT "retired," the latest odds have Brady at +4500 at Caesars Sportsbook to be the NFL MVP next season. That's a higher price than 17 other quarterbacks who remain intent on playing in 2022. And you can't win an MVP if you're not playing.
Brady's 2022 next team odds have him favored to stay retired, or to return with the 49ers. San Francisco has George Kittle, so that would all but wipe out Gronkowski's chances to reunite with the GOAT. Gronkowski's return to Tampa Bay is undoubtedly tied to that team's ultimate decision at quarterback.
---
BACKING THE GOAT: Tom Brady A Complete Betting History
---
If Gronkowski retires, it would be the third "retirement" of his illustrious and Pro Football Hall of Fame career.
Gronkowski voided a trade to Detroit in 2017 when he made it clear to the Patriots he would retire before playing for the Lions. Gronkowski retired from the NFL "officially" after the Patriots lost Super Bowl 52 in early 2019. But when Brady jumped to the Pirate Ship in Tampa Bay, he quickly coaxed the 6-foot-5 tight end to be his first mate. The Patriots shipped Gronkowski's rights to Tampa Bay to make the move official.
Gronkowski's Next Team Prediction
If you think Gronkowski is going to play, the best play here is Buffalo, especially given the value, followed by Tampa Bay and Arizona.
About the Author

Bill Speros is an award-winning journalist and editor whose career includes stops at USA Today Sports Network / Golfweek, Cox Media, ESPN, Orlando Sentinel and Denver Post.