Tom Brady Next Team Odds: Will The GOAT Unretire - Again?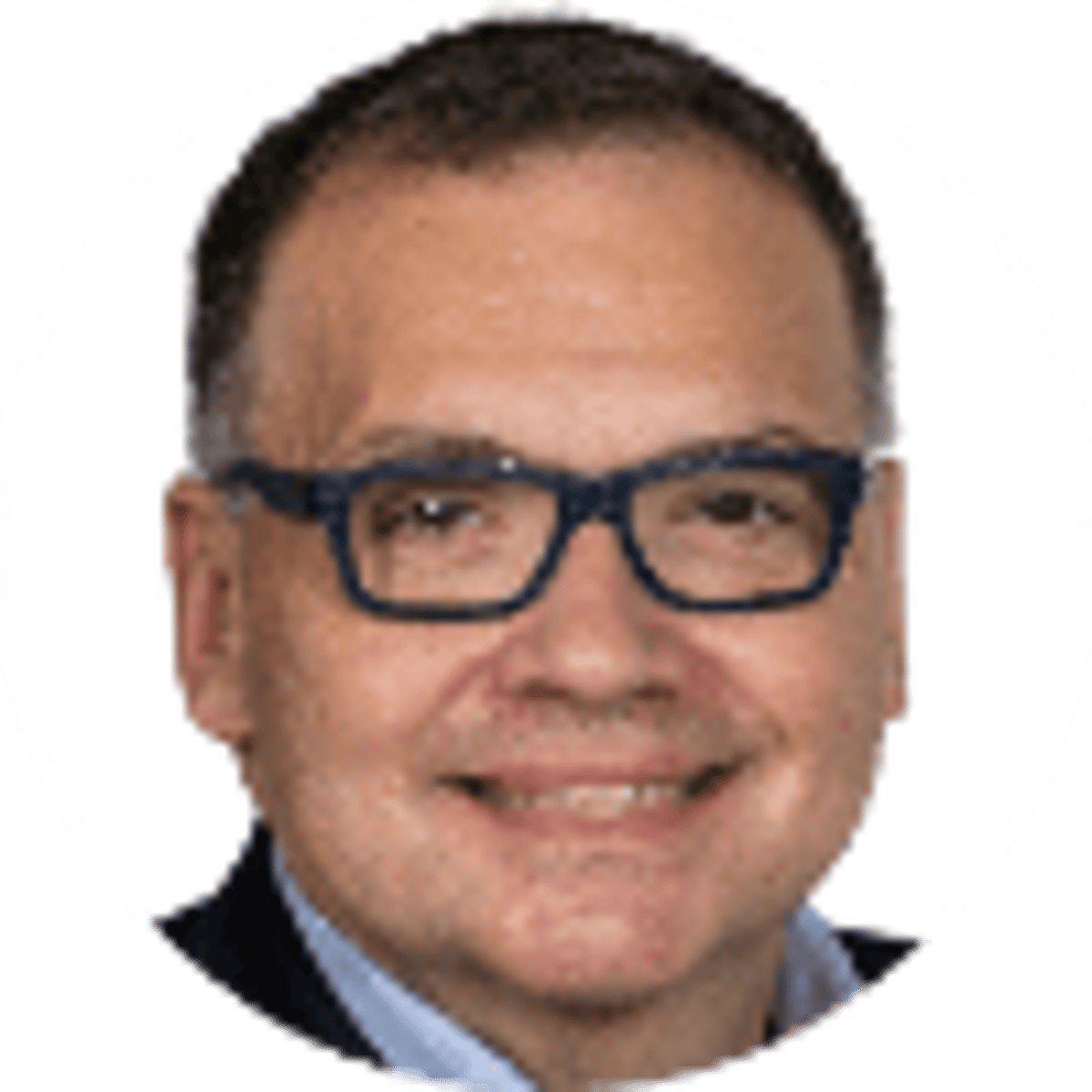 By Bill Speros | 8 mins
Tom Brady is the ultimate free agent. Brady announced his second retirement last month. And this time, he says it's for good. But is it?
This week, NFL Network's Rich Eisen said a Brady return to the NFL is not an impossibility. It was apparently one of the top rumors at the NFL combine in Indianapolis.
"This one just blew my mind: Tom Brady might not be done after all," Eisen said during his podcast Monday recapping his visit to the NFL combine. "A couple people were just like, 'Hang on, just you wait.' And I was like, 'He's Instagramming out pictures of his cat.' But it doesn't look like he's getting big and fat, does it? And just let it play out and see who wants what."
And the logical landing spot - one would think - is Miami.
"The one place that folks are saying to keep an eye out for is Miami," Eisen added. "If the Dolphins, somehow or someway get a doctor's report, a piece of information from a medical evaluation of Tua [Tagovailoa] that he may not be ready to go, and suddenly there's Tom Brady sitting in Florida, where his family is located and where he can easily locate himself. Keep an eye on that, I was told by a couple birdies at the combine. How's that for a top 5 list?"
Brady, however, currently seems occupied.
Anyone who thinks I have time to come back to the NFL has never adopted a 2 month old kitten for their daughter. https://t.co/Qzf2H4vr1j

— Tom Brady (@TomBrady) March 7, 2023
Brady and the Tampa Bay Buccaneers concluded a less-than-successful season with a 31-14 drubbing courtesy of the Dallas Cowboys in the Wild Card Round of the playoffs.
Brady made his 20th NFL playoff appearance last season and celebrated his 19th division title. But his sub-.500 finish (8-9 during the regular season) was the first such finish in his pro or college career as a starter.
Before Brady's second retirement announcement on Feb. 1, his 2023 free agency odds surfaced in limited markets at DraftKings Sportsbook.
---
BACKING THE GOAT: Tom Brady Complete Betting History
---
Brady has formally submitted his retirement papers. But that does not prohibit a return. Nor does his daughter's cat. Brady went to great lengths to stress that this time, his retirement was for good. Brady played in New England for 20 seasons before jumping ship to the Buccaneers before the 2020 season. Massachusetts betting apps launch on Friday, but don't expect the GOAT to return to Gillette Stadium unless either Patriots owner Robert Kraft retires his number or Brady's in a Dolphins uniform.
Our projected NFL futures market on the GOAT has him focused on a handful of potential destinations - should he even come out of retirement for the second time.
Tom Brady 2023 Team Odds
Here is a look at our NFL betting odds on Brady's options ahead of the 2023 season start in September, based on a Bookies.com oddsmakers review and analysis of current QB situations across the league.
| Team | Odds | Probability |
| --- | --- | --- |
| Stays Retired | -1000 | 90.1% |
| Miami Dolphins | +1250 | 7.41% |
| San Francisco 49ers | +3000 | 3.2% |
| New England Patriots | +4000 | 2.4% |
| Field | +3500 | 2.8% |
Odds above are projected and not currently available on all betting sites or betting apps. Probability chances may not add up to excatly 100% because each wager is an indivdual probability calculation.
Real Options For Brady Limited By Family
Before you (emotionally) jump into our hypothetical market, there are some real-world facts to keep in mind.
Even though Brady is divorced, his ex-wife, supermodel Gisele Bündchen, purchased a home in Surfside, Florida. It lies almost directly across the waterway from the super posh South Florida Indian Creek island community mansion that Brady and Bündchen had planned to live in together.
Brady and Bündchen are co-parenting their two children and likely have a time-sharing agreement, which will be made easier given the proximity of the two homes. Brady's oldest son, Jack, lives with his mother, actress Bridget Moynahan, in New York.
But there is a real draw on the West Coast. Brady's parents continue to live in the Bay Area where he was born and raised. But that price has fallen in this market given the late-season play of rookie QB Brock Purdy and the draft capital invested in the returning Trey Lance.
Where Could Brady Play In 2023?
Brady was linked to the Dolphins in a tampering scandal after allegedly holding talks with the team about a potential playing or ownership role while under contract with both New England and Tampa Bay.
Talk of Brady being a player/owner in the NFL is rooted in folly. In order for Brady to become a part-owner of any team, he needs to get approval of 24 of the 32 NFL owners. If Brady wishes to play and own a team at the same time, there's a near-zero chance the NFLPA would sign off on his contract, something necessary for anyone to play in the NFL.
DraftKings

Bet $5, Win $150 in Bonus Bets If Your Bet Wins

Bet Now ➜

54

PLAYERS REDEEMED TODAY!
Stays Retired (-1000)
Brady was frustrated, if not miserable, all season. He spoke often last year about the joy and passion of simply playing. He's been playing football for nearly 40 years. That's a hard habit to drop when one is still near the peak of his game.
Brady never appeared to be enjoying himself in 2022. His frustrations boiled over often during games. All of the mistakes Brady made during the season manifested themselves against the Cowboys in the playoffs. He was off all season.
He's closed the door on a return before. It would be hard to see him coming back from this and returning again. But you can never say never with Brady.
Miami Dolphins (+1250)
The Dolphins finished in second place in the AFC East and gave the Bills a scare in the playoffs with Skylar Thompson at quarterback. The variable here is QB Tagovailoa. He's dealt with several conccussion-related issues. His future is far from certain.
A pairing of Brady with Jaylen Waddle and Tyreek Hill, plus some additions on defense, might make Miami very appealing to Brady. Not to mention the fact he could easily co-parent with his ex-wife across the water. That NFL insiders are talking about this gives it some weight - but it assumes the worst for Tua. If Brady does decide to play, this is the most realistic - if not only - destination.
San Francisco 49ers (+3000)
Brady at one time was a near-lock to end up in the Bay Area for 2023. The loss of Jimmy Garoppolo and his all-but-certain exit from San Francisco offered perhaps the perfect landing spot for Brady. Brady grew up in the Bay Area and famously attended the 49ers-Cowboys NFC Championship Game that ended with Dwight Clark making "The Catch" off a Joe Montana pass.
The 49ers tried to dump Garoppolo before the 2022 season. After Lance and Jimmy G. got injured, San Fran went with Mr. Irrelevant Brock Purdy - the last player taken in the 2022 NFL Draft - at quarterback. The team has Purdy under contract for three more seasons at roughly $900,000 per year but his elbow injury is a concern. Also for Brady, being nearly 3,000 miles away from his two kids in Miami and his son in New York would be tough.
BetMGM

Get $200 in Bonus Bets when you Bet $10 on March Matchups

Bet Now ➜

69

PLAYERS REDEEMED TODAY!
New England Patriots (+4000)
Bill Belichick called Brady the "greatest player ever" during Brady's post-retirement "Let's Go!" podcast. Kraft has been non-stop in his praise of Brady and has been open about the QB coming back to New England to be honored. The moment Brady showed up at Kraft's wedding in October, reasonable speculation began as to whether Brady would come back to New England.
Brady and Kraft have a strong relationship. Belichick's post-Brady plans have not worked and the team has yet to win a playoff game without the GOAT as QB. If there is an atom of a chance that Brady could play in New England again, Kraft would make it happen. With Massachusetts sports betting sites going live on March 10, it would be something special for the Bay State.
The Field (+3500)
The Buccaneers have no real Plan B at quarterback. Tampa Bay is starting from scratch post-Brady. That's not Brady's problem. The Buccaneers are in salary cap purgatory and need to rebuild their roster. There's a job opening for Brady in Las Vegas if he wants it with his former OC Josh McDaniels. What about "Broadway Tom?" The Jets are flirting with Aaron Rodgers. Brady could always join the Giants to close the circle of life. After all, would you pay Daniel Jones $45 million a year?
Brady's Next Team Prediction
If you think Brady is going to return, the play here would be Miami. San Francisco is tempting but the Niners appear to be fully invested in Lance, with Purdy an option too.
DraftKings

Bet $5, Win $150 in Bonus Bets If Your Bet Wins

Bet Now ➜

38

PLAYERS REDEEMED TODAY!
About the Author

Bill Speros is an award-winning journalist and editor whose career includes stops at USA Today Sports Network / Golfweek, Cox Media, ESPN, Orlando Sentinel and Denver Post.
Our trusted sports betting partners bring you safe and fun playing experiences