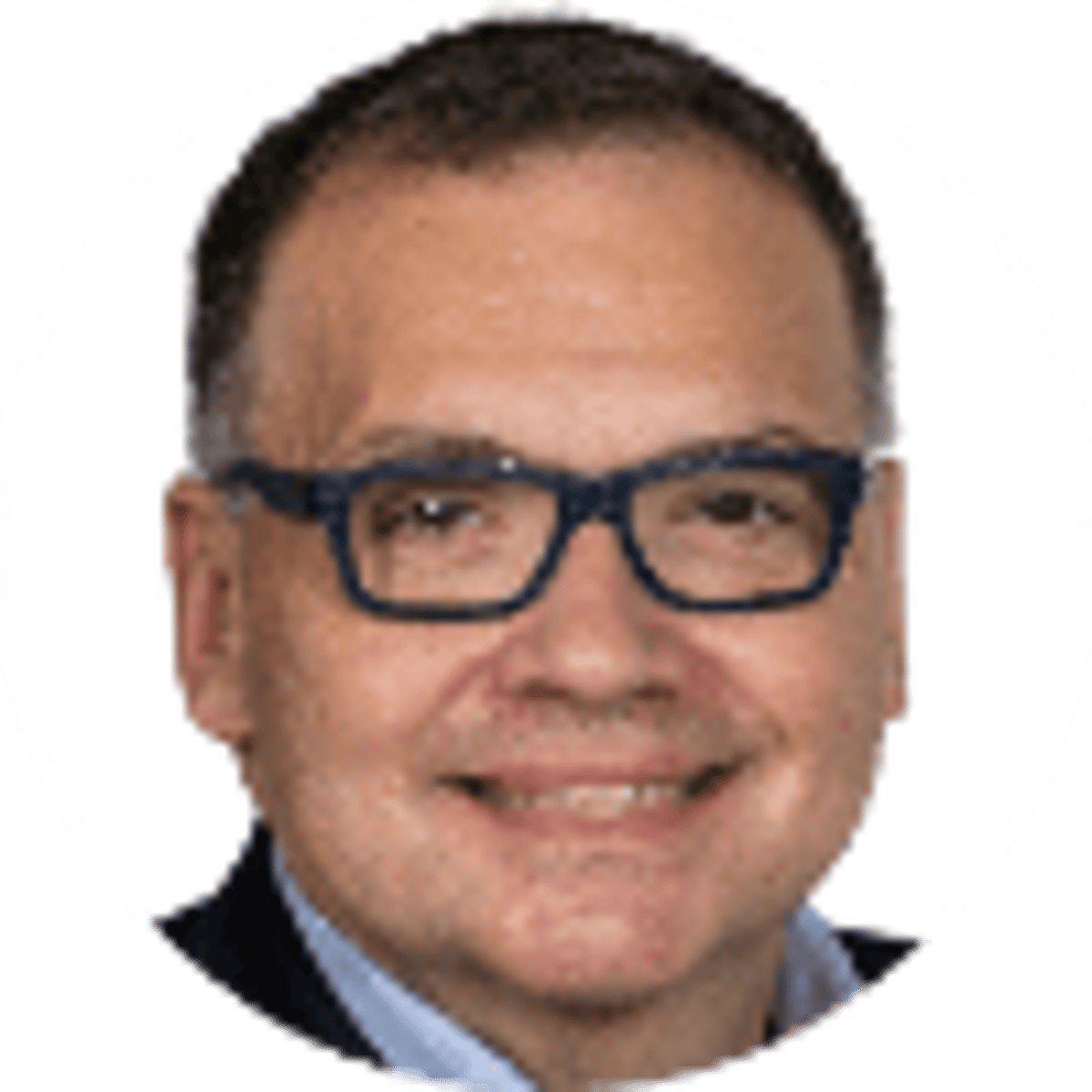 By Bill Speros | | 7 mins
Tom Brady Next Team Odds: Where Could The GOAT Play In 2022?
Tom Brady has "retired." But no one seems to believe him.
The GOAT's announced exit from the NFL has spawned non-stop speculation on if and/or where he may play next season.
Brady's 2022 NFL odds for Most Valuable Player have been posted at +4500 at Caesars Sportsbook. That's a higher price than 17 other quarterbacks who remain intent on playing in 2022. And you can't win an MVP if you're not playing.
Will Brady play next season? And if so, where?
Our projected NFL futures market on the GOAT has shifted in recent days, due to developments off the field in Brady's life, Miami and elsewhere.
It's been a month since Brady announced the presumed end of his pro football career after parts of 22 seasons. A week later, Brady said "never say never" when asked about an NFL return. He's since hedged, sort of, but the "Will Brady Play Again?" fire continues to rage across the interwebs.
---
RELATED: Brady 2022 MVP Odds Available Despite Retirement
---
Projected Tom Brady 2022 First-Snap Odds
Here is a look at potential NFL betting odds on Brady's future, based on a Bookies.com oddsmakers review and analysis of current QB situations across the league.
| Team | Odds |
| --- | --- |
| None | -300 |
| San Francisco 49ers | +300 |
| Tampa Bay Buccaneers | +400 |
| Pittsburgh Steelers | +500 |
| New England Patriots | +700 |
| Green Bay Packers | +1000 |
| Dallas Cowboys | +1500 |
| Miami Dolphins | +1700 |
| Denver Broncos | +2000 |
Odds above are projected and not currently available on betting sites or betting apps. This page will be updated should odds become available.
Before you (emotionally) jump into our hypothetical market, there are some real-world facts to keep in mind. The Buccaneers own Brady's rights and still have the QB listed on their active roster. While Brady "announced" his retirement, nothing is official as far as the Buccaneers or NFL are concerned. At least not yet.
Tampa Bay GM Jason Licht said ahead of 2022 NFL Combine that the Buccaneers are preparing for life after Brady but added: "We'll leave the light on. You always leave the light on for a guy like Tom Brady."
TB12 Put Up MVP-Like Numbers At Age 44
There's an argument that Brady, 44, should have been the MVP of this past season, given that he led the NFL in passing yards, touchdowns, and completions. The Tampa Bay Buccaneers won the NFC South and tied the Packers for the best record in the NFL at 13-4.
The Buccaneers failed to defend their Super Bowl title. Tampa Bay returned all 22 starters but was hit by critical injuries to WR Chris Godwin and OT Tristan Wirfs in the postseason. That was after Antonio Brown checked out during a win over the Jets.
Tampa Bay was beaten 30-27 by the LA Rams in the NFC Divisional Round. Tampa Bay trailed 27-3 before tying it at 27-27 in the final minute. But the Rams drove 64 yards in 29 seconds to kick the game-winning FG at the gun. It was LA's final road game before winning Super Bowl 56.
---
BACKING THE GOAT: Tom Brady Complete Betting History
---
Why Would Brady Play In 2022?
Brady cited wanting to spend more time with his family in discussions about his decision to retire. Last week, he announced he will be act in and produce a movie about a group of Patriots fans who hit the road to watch Super Bowl 51. The film, which stars Jane Fonda and Lily Tomlin, goes into production in the spring.
Brady staying away is clearly the top choice here. He's said he is no longer willing to put in the time and effort required for him to sustain his level of play. He's gotten hit for a quarter-of-a-century in the NFL (if you count his 47 postseason games) and admitted he's had head injuries. Although none were ever reported.
The NFL calendar only demands three days of mandatory offseason minicamp that Brady would be required to attend before the start of training camp in July. So there's plenty of time on the family and film front to enjoy.
There's an endless amount of offseason conditioning and play study required. And Brady is legendary about his dietary and lifestyle restrictions he believes are integral to maintaining his playing form.
Brady certainly has nothing to prove on the field and is a sure-fire, first-ballot Hall of Famer. But Brady's history has demonstrated his desire to compete comes from within. He's been playing football every fall for 35 years. That's a hard habit to drop when one is still at the peak of his game. Finally, there's nowhere but the NFL where he can command the attention and adulation (or criticism) from 30+ million people at the same time each week.
Buccaneers Still Control Brady's NFL Future
The Buccaneers hold Brady's rights. If Brady wishes to play somewhere else, Tampa Bay would have to make a trade. Otherwise, Brady would be a free agent in 2023. Would the Bucs trade him? The door to Brady's potential future in Tampa Bay would be closed if the Buccaneers commit to a veteran in free agency, such as Jameis Winston, Russell Wilson or even Aaron Rodgers. If the Bucs go with second-year QB Kyle Trask, that could make Brady's return to Tampa Bay doable from a cap standpoint.
If the Buccaneers trade or release Brady, they will gain about $13.8 million in cap space this season. Brady's deal also carries a $32 million dead-cap hit. How that is distributed depends on when the team either trades his rights or processes his retirement paperwork.
To the surprise of no one who paid attention last season, Brady and head coach Bruce Arians reportedly clashed during this past season over offensive play calls.
Where Would Brady Play In 2022?
Most other teams on this list present situations either now or in the immediate future in which Brady could be a good fit.
San Francisco is likely done with Jimmy Garoppolo, Brady's former backup, after he was unable to hold fourth-quarter, 10-point leads in Super Bowl 54 and the NFC Championship Game two years later. Brady grew up in the Bay Area. The 49ers are a team that has nearly all the pieces for a title run. While the 49ers used a high first-round pick on Trey Lance, the former North Dakota State QB could benefit immensely from another year on the bench under Brady's watch.
Pittsburgh lost Ben Roethlisberger to retirement. The Steelers have enough credibility and offensive tools to lure Brady. But weather could be a concern. The same in Green Bay. Cowboys owner Jerry Jones might possibly sell his soul if Brady could return America's Team to a Super Bowl. Jones is just enough outrageous to make the sort of deal involving Dak Prescott to get Brady to "Big D."
The Dolphins planned to make a run at Brady at QB and Sean Payton as head coach this offseason. But those plans were blown up by Brian Flores' lawsuit. Brady and his wife are building a new eco-friendly manse on Indian Creek Island near Miami Beach. There's speculation Brady could also end up as a part-owner of the Dolphins if Stephen Ross is forced to sell.
The Dolphins instead hired Mike McDaniel as head coach and will stick with Tua Tagovailoa at QB. For now. A deal between the Buccaneers and Steelers could be palatable in that Brady would move out of the NFC.
Finally, there are the Patriots. Brady spent a week thanking the Patriots and their fans after he initially left them out in his first retirement announcement. The Patriots have second-year QB Mac Jones under a rookie contract for three more seasons, plus an option year. Jones and the Patriots finished 10-6 before getting demolished in the playoffs by Buffalo in the Wild Card round. Barring an unforeseen injury to Jones, Brady may indeed retire as a member of the Patriots, but it would only be under a one-day ceremonial deal.
Brady's Next Team Prediction
If you think Brady is going to play, the best play here is San Francisco, followed a return to Tampa Bay and move to Pittsburgh.
About the Author

Bill Speros is an award-winning journalist and editor whose career includes stops at USA Today Sports Network / Golfweek, Cox Media, ESPN, Orlando Sentinel and Denver Post.