Tom Brady Complete Betting History: GOAT All-Time Against The Spread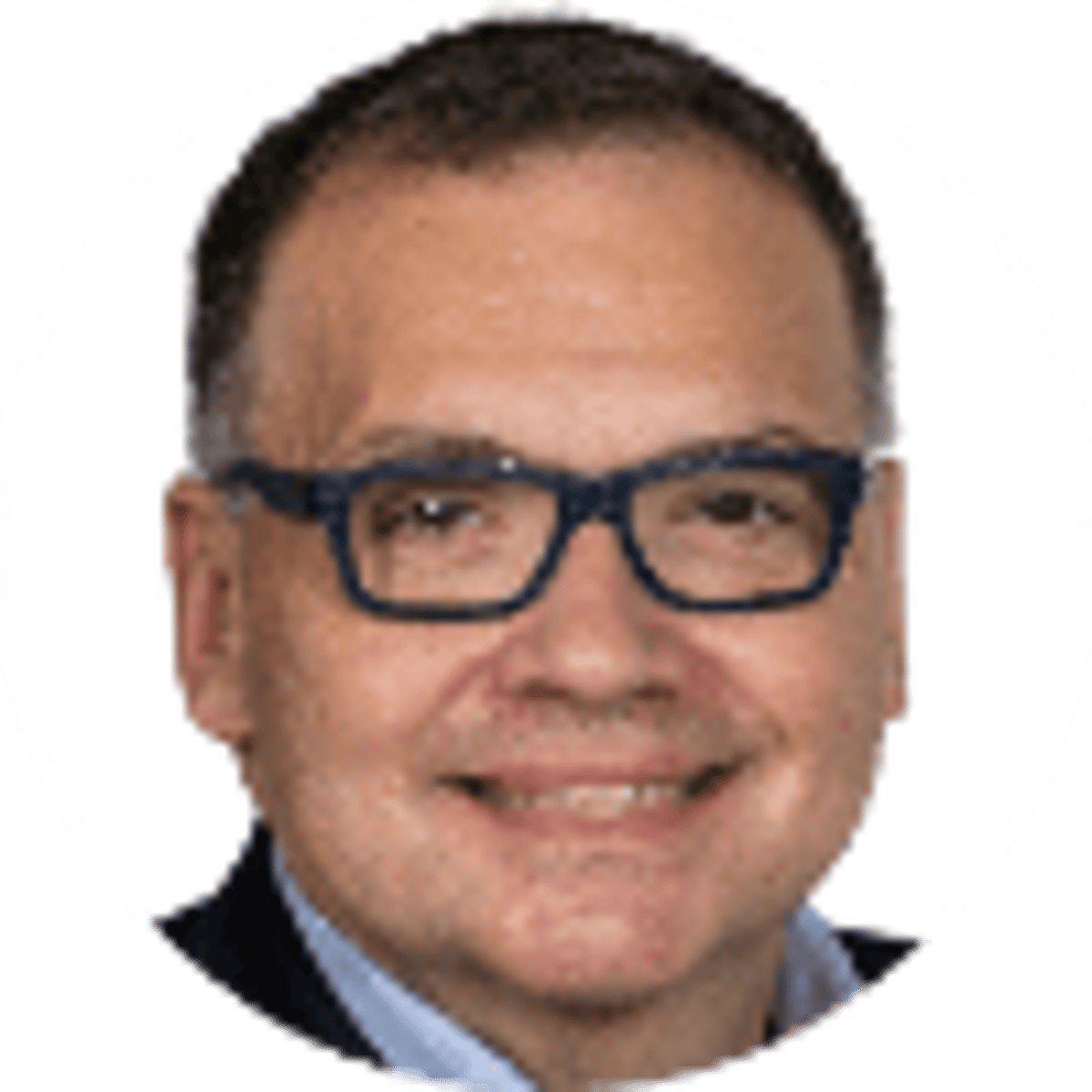 By Bill Speros | 14 mins
Tom Brady has retired. Once again. This time for good.
The decision comes after Brady's worst full season of his NFL career in terms of overall record. Brady's Buccaneers finished 8-9. It was the only time in his 21 full seasons as a starter in which he failed to finish above .500. The Buccaneers won the NFC South but got crushed by the Cowboys in the Wild Card Round 31-14. Not only did Brady's career end with a loss to the Cowboys - who beat him for the first time - his team finished an NFL-worst 4-13-1 (including the playoffs) against the spread.
Brady, 45, still set the NFL record for passing attempts and completions in a season this past year and finished third overall in passing yards. He will join J.J. Watt - among others - in the 2028 Pro Football Hall Of Fame class.
Brady played in 14 conference title games and 10 Super Bowls. He finished with seven rings, the most of any player. As to what is next? He has a movie "80 For Brady" coming out Friday and owns a 10-year, $375 million deal with FOX should he choose to enter the TV booth.
A year ago Wednesday, Brady "retired" only to change his mind 40 days later. His 13-year marriage ended during a season plagued with frustration on and off the field.
Last offseason, Brady retired, announced a movie deal, unretired, signed with FOX, arrived at camp, was caught up in a tampering scandal with the Miami Dolphins, disappeared for 11 days, returned and looked like he didn't miss a beat in the Buccaneers' final preseason game, was named the top NFL player by his peers for the fourth time, and then saw reports of marital discord spread across the tabloids and interwebs.
Still, Brady did not miss a game due to injury over the final 14 seasons of his career - since a season-ending injury in Week 1 of 2008.
Brady has the most yards passing, completions and TD passes in NFL history.
Tom Brady Betting History
The world bet against Brady and lost big for 23 years.
Here's a complete look at the NFL betting numbers put up by the GOAT over his career.
Those who have backed Brady since 2001 have done well. Brady has covered in 56.4% of his 381 starts, which includes his 47 games in the postseason. He's gone 215-158-8 all time ATS. If you were able to bet $100 on Brady every week using the industry standard -110 ATS odds, you would be up $3,743.50.
All time in regular season play, Brady ranks second behind Joe Montana ATS among QBs with more than 100 starts.
In the NFL futures and prop bet markets featuring Brady last season, he went under on 33.5 TD passes at -115 with DraftKings, over 4,650.5 yards passing at -130 with DraftKings, and under 12.5 interceptions.
DraftKings

Bet $5, Win $150 in Bonus Bets If Your Bet Wins

Bet Now ➜

20

PLAYERS REDEEMED TODAY!
Every NFL Team Bet Against Brady — And Lost
Yet, the biggest bets made on and against Brady were made away from your favorite legal online betting sites or brick-and-mortar sportsbooks.
At one time or another, every team in the NFL has chosen to bet against Brady. And he's beaten all of them.
There were six quarterbacks chosen before Brady in the 2000 NFL draft. None ever reached the Super Bowl, never mind won seven. The best of the lot was Chad Pennington, whom the Jets chose with the No. 18 pick overall. Pennington played 89 regular-season games in his pro career and went 2-4 in the postseason. Brady was eventually selected by the Patriots with the 199th pick.
Brady spent the next 20 seasons making 31 NFL franchises outside New England regret their decision to let him slide to the Patriots in the sixth round. He then jumped to the Bucs and turned the tables on New England in a thrilling 19-17 win in Week 4 of the 2021 season.
Throughout his career, Brady has been cast as an underdog of sorts against the brand-name quarterbacks in the league. His first such rival was Peyton Manning. "Brady vs. Manning" was a marquee matchup in the NFL for more than a decade, even though it would be Eli Manning who twice denied Brady a championship ring. Manning's Giants also ruined Brady's lone shot at 19-0 perfection with an upset victory in Super Bowl XLII.
Brady became the ninth oldest NFL player of all time in 2022. He was one of two players over 40 in the NFL over 40 this season. He was older than eight of the coaches he played against this season. Steve Young, Dan Marino, John Elway, Joe Montana, Otto Graham and Peyton Manning were each elected into the Hall of Fame at age 43.
NFL Fell Flat After Deflategate
The NFL tried its best to humble Brady during the infamous Deflategate scandal. After the AFC Championship Game following the 2014 season, the NFL accused Brady and the Patriots of playing with footballs that were underinflated. The mayhem cast a pall over New England's 28-24 victory in Super Bowl XLIX two weeks later. The drama continued both in the front offices of the NFL and in federal court until April 2016. At that time, a three-judge panel of the 2nd U.S. Circuit Court of Appeals sacked Brady. It reversed a lower court ruling that found Commissioner Roger Goodell was unfair when he handed down a four-game suspension.
Brady began the 2016 season at home, literally. His four-game suspension banned him from being on Patriots' property and communicating or practicing with his teammates. The Patriots went 3-1 in Brady's absence. He returned in Week 5 and led the Patriots on a rampage, winning 14 of 15 and the AFC Championship. In Super Bowl LI, Brady and the Patriots trailed 28-3 with 2:12 to play in the third quarter. Again, Brady's professional obituary was written and ready to be posted on hundreds of websites and a billion times over on social media. Brady bettors knew better. They watched him lead his team to the greatest comeback in Super Bowl history and a 34-28 triumph in overtime over the Atlanta Falcons.
---
RELATED: Complete Super Bowl Betting History, Odds & Outcomes
---
Brady shared the post-game stage with his legal nemesis, Goodell, and the Lombardi Trophy.
Somehow, that wasn't enough. Brady and the Patriots returned to the Super Bowl the following season. Despite throwing for 505 yards and three touchdowns, Brady took the "L" as the Philly Special and a magical night from Nick Foles denied Brady his sixth ring.
Returning for his third straight Super Bowl the following February in Atlanta, Brady was not to be denied a second straight time. The Patriots won 13-3 in a game where Brady was flawless and steady after his first possession.
Patriots Make Most Costly Bet Of All
The most significant and costly bet against Brady came before the 2020 season. After seeing his professional relationship with head coach Bill Belichick decline for several years, Brady and the Patriots parted ways. The blame can be split any way that suits you between Brady, Belichick and team owner Robert Kraft.
The bottom line in New England remains clear: Brady would retire as a Florida Man and The Patriot Way would never be the same.
The "Brady or Belichick" narrative hung over the 2020 season alongside a pandemic that changed the entire world of sport after the Bucs signed Brady in March. Tampa Bay quickly became an NFL bettors' favorite, as Brady drew Rob Gronkowski out of retirement and Gronkowski forced a trade of his rights by the Patriots. Brady and the Bucs added Antonio Brown — another Patriots' castoff — to the roster.
Gronkowski retired again last offseason.
---
QUARTERBACK BEST BETS: Ranking Every NFL QB Against The Spread
---
Brady changed the culture inside the Bucs locker room and transformed the team on the field. The Patriots would stumble to a 7-9 finish in 2020, missing the playoffs for the first time since 2002 and finishing below .500 for the first time since 2000. It soon would become clear that Brady had emerged victorious in his "divorce" from Belichick.
After a Week 12 loss to the Chiefs in 2020, Brady and the Bucs ran the table to the second Super Bowl victory in Tampa Bay history. Tampa Bay won three road playoff games before becoming the first team to host and win a Super Bowl at home.
Brady beat Drew Brees, Aaron Rodgers and Patrick Mahomes in consecutive postseason games to clinch that seventh Super Bowl ring.
Naturally, he was an underdog on betting apps in all three.
Brady .500 ATS In The Super Bowl
That 31-9 victory would be Brady's seventh Super Bowl victory and his 10th appearance overall in 20 full seasons as a starting QB. Let's revisit each of Brady's appearances in The Big Game from a betting and NFL odds perspective.
Brady is 5-5 against the spread in his Super Bowl appearances, the first nine of which came with the New England Patriots. Brady and the Bucs won Super Bowl 55 as 3-point underdogs. The total was 56 points, among the highest in Super Bowl history.
Brady has seen some wild betting swings in the Super Bowl. He has won as a huge underdog and flopped as a touchdown-plus favorite. But his Super Bowl performances do follow a general pattern of "slow start – incredible finish."
In his first nine Super Bowl tries, Brady scored just three points in the first quarter combined. He ended that drought in 2021 with a touchdown pass to Rob Gronkowski in the final minute of the first quarter. Meanwhile, his fourth quarter (and overtime) drives have become the stuff of NFL Films legend. Brady has engineered five comebacks in the fourth quarter.
Here is the complete betting rundown of Brady's 10 Super Bowl appearances.
Super Bowl XXXVI – Patriots 20, Rams 17
Date: Feb. 3, 2002
Closing Line: Patriots +14
Over/Under: 53
Site: New Orleans
Brady's Stats: 16-27, 145 yards, 1 TD, 0 INT, 86.2 Passer Rating
Summary: Brady, just 24, began the season on the bench. He took over as quarterback after Drew Bledsoe was injured in the second game of the season and led the Patriots to just their third Super Bowl appearance in franchise history. That postseason run was boosted by the infamous "Tuck Rule" victory over the Raiders. Brady and the Patriots faced "The Greatest Show On Turf" in Super Bowl XXXVI. A fierce Belichick defense and Brady's steady play (he threw just one TD pass) delivered the huge upset and the first NFL title for New England.
---
Super Bowl XXXVIII – Patriots 32, Panthers 29
Date: Feb. 1, 2004
Closing Line: Patriots -7
Over/Under: 37.5
Site: Houston
Brady's Stats: 32-48, 354 yards, 3 TD, 1 INT, 100.5 Passer Rating
Summary: The Patriots and Panthers combined for 37 points in the fourth quarter – nearly matching the over/under total for the entire game. Brady threw 3 TD passes – including one to linebacker Mike Vrabel. While much of America was reeling over Janet Jackson's "wardrobe malfunction," Brady bettors cringed as the Patriots failed to cover the 7-point line. Kicker Adam Vinatieri delivered the victory with another game-winning FG in the game's final seconds.
---
Super Bowl XXXIX – Patriots 24, Eagles 21
Date: Feb. 6, 2005
Closing Line: Patriots -7
Over/Under: 46.5
Site: Jacksonville, Florida
Brady's Stats: 23-33, 236 yards, 2 TD, 0 INT, 110.2 Passer Rating
Summary: Another steady, interception-free performance from Brady, and a stout New England defense held off the Eagles to deliver back-to-back championships for the Patriots. The game was tight throughout, and the Patriots never really challenged the 7-point line. The victory cemented the Patriots Dynasty and Brady's spot in football immortality, even though he would go 10 years before winning another title.
---
Super Bowl XLII – Giants 17, Patriots 14
Date: Feb. 3, 2008
Closing Line: Patriots -12
Over/Under: 55
Site: Glendale, Arizona
Brady's Stats: 29-48, 266 yards, 1 TD, 0 INT, 86.5 Passer Rating
Summary: Brady's perfect season and perfect record in the Super Bowl was smashed by an unrelenting Giants pass rush and the miracle that was "The Helmet Catch." The heavily-favored Patriots never got their offense going, but nonetheless held a 14-10 lead with less than a two minutes to play before Eli Manning connected with David Tyree. You know the rest. Brady would settle for the most miserable 18-1 season in pro football history.
---
Super Bowl XLVI – Giants 21, Patriots 17
Date: Feb. 5, 2012
Closing Line: Patriots -2.5
Over/Under: 53
Site: Indianapolis
Brady's Stats: 27-41, 276 yards, 2 TD, 1 INT, 91.5 Passer Rating
Summary: This was "Groundhog Day" meets "Déjà Vu All Over Again." The Patriots-Giants rematch matched the original in what would become Brady's worst all-around Super Bowl performance. Brady took a safety on the Patriots' first snap after an intentional-grounding penalty in the end zone. This time, it was a Manning-to-Mario Manningham miraculous 38-yard completion that crushed the soul of Brady backers late in the fourth quarter. It was the fourth consecutive Super Bowl in which Brady and the Patriots failed to cover the spread as betting favorites.
BetMGM

Get $200 in Bonus Bets when you Bet $10 on March Matchups

Bet Now ➜

40

PLAYERS REDEEMED TODAY!
---
Super Bowl XLIX – Patriots 28, Seahawks 24
Date: Feb. 1, 2015
Closing Line: Pick 'Em
Over/Under: 47.5
Site: Glendale, Arizona
Brady's Stats: 37-50, 328 yards, 4 TD, 2 INT, 101.1 Passer Rating
Summary: The Patriots trailed by 10 points in the second half before Brady struck with TD passes to Julian Edelman and Danny Amendola. A furious Seattle comeback was thwarted by a stop of Marshawn Lynch on the 1-yard-line by Dont'a Hightower and an end-zone interception courtesy of Malcolm Butler. The Patriots' comeback delivered a late win for over bettors in addition to Brady's fourth championship. It was the first time since Brady's second Super Bowl that the final score finished over the closing total.
---
Super Bowl LI – Patriots 34, Falcons 28 (OT)
Date: Feb. 5, 2017
Closing Line: Patriots -3
Over/Under: 57
Site: Houston, TX
Brady's Stats: 43-62, 466 yards, 2 TD, 1 INT, 95.2 Passer Rating
Summary: Down by 25 points with 2:12 to play in the third quarter after missing four games earlier in the season due to his "Deflategate" suspension, Brady rallied the Patriots for the greatest comeback in Super Bowl history. This game lives on in the "3-28" T-shirts worn by Patriots fans to this day, and in the winnings of those who took New England and the over. This overtime victory serves as the template in any discussion about Brady's greatest performances. It stands as a permanent reminder as to why one can never count out Brady until there is no time left on the clock.
---
Super Bowl LII – Eagles 41, Patriots 33
Date: Feb. 4, 2018
Closing Line: Patriots -4
Over/Under: 49
Site: Minneapolis, MN
Brady's Stats: 28-48, 505 yards, 3 TD, 0 INT, 115.4 Passer Rating
Summary: This was Brady's most-productive Super Bowl in terms of yards and overall passer rating. Brady's defense failed him thanks to the "Philly Special," a magical performance by Nick Foles and Belichick's inexplicable decision to sit Butler for the entire game (save for one special teams play). Brady's final touchdown pass – a 4-yard toss to Rob Gronkowski – gave New England a 33-32 lead in the fourth quarter. The Eagles then marched downfield and ate the next 7 minutes off the clock before scoring the game-winning touchdown.
---
Super Bowl LIII – Patriots 13, Rams 3
Date: Feb. 3, 2019
Closing Line: Patriots -2.5
Over/Under: 56
Site: Atlanta, GA
Brady's Stats: 21-35, 262 yards, 0 TD, 1 INT, 71.3 Passer Rating
Summary: This was Brady's weakest statistical Super Bowl performance. Yet, he was solidly in command throughout this game after throwing an interception on New England's first possession. Edelman caught 14 passes and was game MVP. New England's defense and special teams shut down Jared Goff and the Rams. Brady connected with Gronkowski on a 29-yard strike with 7:43 to play that set up the game's lone TD on the next snap. Brady's sixth Super Bowl victory was his only one decided by more than a one-score margin.
---
Super Bowl LV – Bucs 31, Chiefs 9
Date: Feb. 7, 2021
Closing Line: Bucs +3
Over/Under: 56
Site: Tampa, FL
Brady's Stats: 21-29, 201 yards, 3 TD, 0 INT, 81.8 Passer Rating
Summary: This was the Super Bowl blowout Brady waited nearly 20 years to play. Brady ended his first-quarter touchdown drought with an 8-yard scoring strike to Gronkowski. That strike gave the Bucs a 7-3 lead. They would never trail again. Tampa Bay's monstrous defensive front rattled Patrick Mahomes for 60 minutes and prevented the high-octane Kansas City offense from scoring a touchdown. The Bucs led 21-6 at the half and pounded the Chiefs on both sides of the ball throughout the second half. Neither Brady nor the Bucs turned the ball over and were able to take advantage of multiple Kansas City penalties.
---
All photos other than main illustration via PA Images
About the Author

Bill Speros is an award-winning journalist and editor whose career includes stops at USA Today Sports Network / Golfweek, Cox Media, ESPN, Orlando Sentinel and Denver Post.
Our trusted sports betting partners bring you safe and fun playing experiences