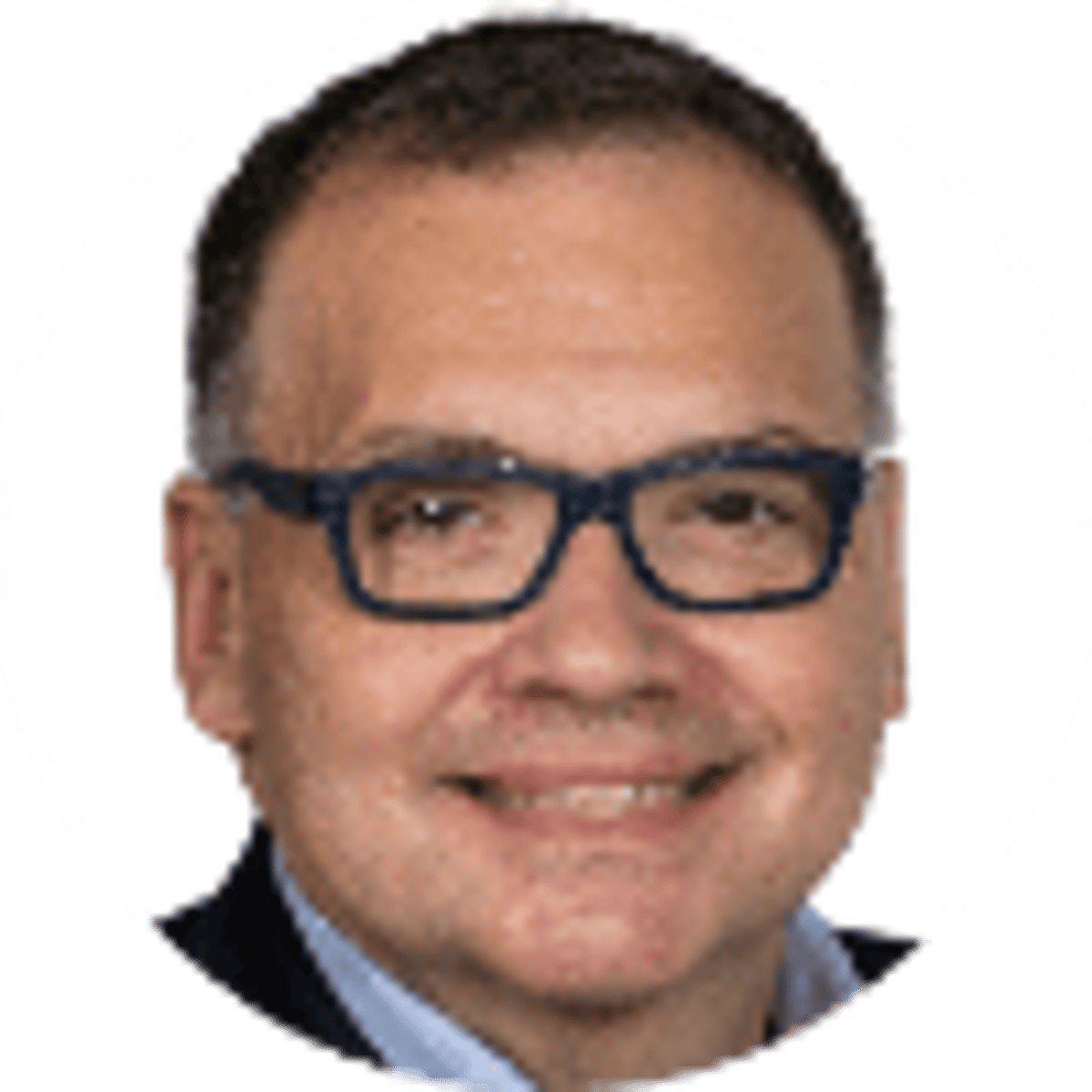 By Bill Speros | | 9 mins
When Will Professional Sports Return From Coronavirus Delay?
24
PLAYERS REDEEMED TODAY!
Professional sports leagues have shut down since the onset of the coronavirus pandemic. Each major organization has been taking different approaches in trying to figure out its next step in terms of returning to play and/or resuming their seasons that were stopped cold by COVID-19.
Here is a breakdown of the latest developments by league:
Major League Baseball Ponders Season In Arizona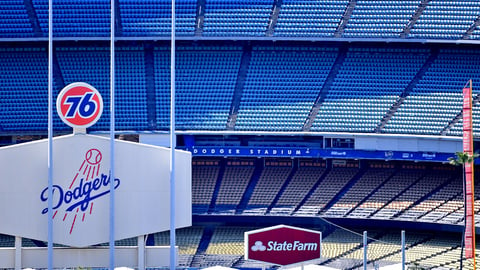 Jeff Passan of ESPN reported that Major League Baseball players and owners were formulating a plan to begin the 2020 season with all 30 teams playing in Arizona starting in May without fans in attendance.
This is insane. https://t.co/qKtVXvjjg3 pic.twitter.com/3wDR2j34BN

— Matt Pearce ? (@mattdpearce) April 7, 2020
The report said players and other team officials would be sequestered between games and the games would be played at 10 different spring training sites in and around the Phoenix area.
MLB on Tuesday issued a statement knocking down the report as being the final, set choice.
"While we have discussed the idea of staging games at one location as one potential option, we have not settled on that option or developed at detailed plan," MLB said.
While top US health officials haven't yet endorsed the Arizona plan for MLB, where the season will be played in the Phx area, and it's not yet fully developed, word is Dr. Anthony Fauci has been apprised of the broad concept of the AZ plan and is said to see some promise in it.

— Jon Heyman (@JonHeyman) April 7, 2020
But one key U.S. health official seems to see some viability in the plan.
---
BASEBALL FUTURES: 2020 MLB Betting Best Odds & Deals
---
MLB's statement on planning discussions. pic.twitter.com/cBOl3A4817

— David Lennon (@DPLennon) April 7, 2020
The 2020 MLB season was scheduled to begin on March 26. Players and owners have agreed on how service time will be determined depending on how long a season lasts, or if there is no season at all. Two potential plans had the season starting in either June or July, with multiple double-headers and neutral site playoff and World Series games being potentially played in November.
---
Signup to receive your daily tips & picks
Get exclusive offers, expert picks and reviews
---
NFL Moves Forward With 'Virtual' Draft, Hopes For 2020 Season
The NFL will proceed with a 'fully virtual" draft from April 23-25, despite that all team facilities remain closed and nearly 100% of the nation is under official state orders to avoid crowds and practice social distancing. The draft will be televised — naturally — with team officials and players participating from remote locations.
Now official: NFL now has informed teams it will do a virtual draft this year. GMs and HCs now will be drafting from their homes. pic.twitter.com/t2mbdjWvVZ

— Adam Schefter (@AdamSchefter) April 6, 2020
Unbowed by the pandemic, the NFL free-agency period began like any other. Roger Goodell also plans to start the 2020 season on time in September with fans in attendance. The annual release of the NFL schedule has been pushed back until May 9.
NFL executive vice president and lead counsel Jeffrey Pash said on March 31 that "all of our discussion, all of our focus, has been on a normal traditional season, starting on time, playing in front of fans, in our regular stadiums, and going through a full 16-game regular season and full set of playoffs."
---
FOOTBALL FUTURES: 2020 NFL Betting Best Odds & Deals
---
Pash added the following caveat: "That's our expectation. Am I certain of that? I'm not certain I'll be here tomorrow. But I'm planning on it, and in the same way, we're planning on having a full season."
The NFL's chief medical official, Dr. Allen Sills, said two days later that any plan to begin play would require widespread testing.
"As long as we're still in a place where when a single individual tests positive for the virus that you have to quarantine every single person who was in contact with them in any shape, form or fashion, then I don't think you can begin to think about reopening a team sport," Sills told NFL.com's Judy Battista. "Because we're going to have positive cases for a very long time."
NBA Plans On Hold Until May
The NBA was the first major professional league to suspend operations after Utah Jazz center Rudy Gobert tested positive for the coronavirus. Gobert and several other players who tested positive have fully recovered.
Commissioner Adam Silver, however, believes there's no way the NBA can make a decision about when play can resume until May 1 at the earliest.
---
NBA CHAMPIONSHIP: NBA Finals Best Odds & Deals
---
"Essentially what I've told my folks over the last week is we should just accept that at least for the month of April, we won't be in a position to make any decisions," Silver told TNT's Ernie Johnson. "I don't think that necessarily means that, on May 1, we will be [in that position], but at least I know that just to settle everyone down a little bit."
ICYMI: Earlier today @TurnerSportsEJ was joined by NBA Commissioner Adam Silver on #NBATogether with Ernie Johnson.https://t.co/q2fHoajecr

— NBA (@NBA) April 7, 2020
Silver added that the NBA was in "listening mode" and has had discussions with "many jurisdictions" about playing at a single site.
The NBA wants to be at the forefront of a return to pro sports, but Silver won't rush back until the medical officials give the "all-clear." He raised that point in a phone call with President Donald Trump and several league commissioners this past weekend and again with Johnson Monday.
NHL Weighs Multiple Options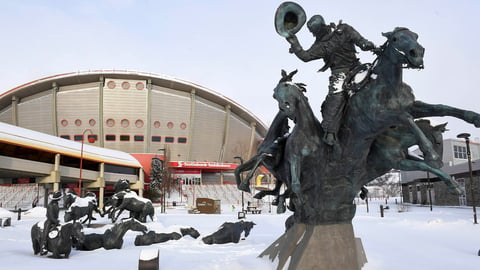 The NHL continues to work on multiple contingency plans to resume its season — which was halted on March 12. And like its professional counterparts, any and all plans remain contingent on restrictions against gathering and traveling being lifted.
The league must first determine whether or not to resume the regular season, which had 189 games remaining, or move directly into a playoff scenario. Training camps and team conditioning are also a universal issue shared among all the major pro entities. The NHL has more than 250 active roster players who are from Europe. Many are now home overseas and cannot return to North America until international travel bans are eased.
---
NHL FUTURES: NHL Best Odds & Deals
---
The league is looking into playing games through July and August and teams have researched building availabilities for those months. Among the neutral sites under consideration are arenas in Manchester, New Hampshire, and Grand Forks, North Dakota. Maintaining a solid skating surface in warmer climes during the summer may be obstacle for some teams to play at home.
Masters, PGA Championship, U.S. Open Rescheduled
Three of golf's four major championships have been rescheduled for later in the year, while the British Open has been scuttled until 2021.
The Masters will be played in November.
Statement from Chairman Ridley:

"We have identified Nov 9-15 as the intended dates to host the 2020 Masters. We hope the anticipation of staging the Tournament brings a moment of joy to the Augusta community and those who love the game."

Full details at https://t.co/rSr9YUhCX2 pic.twitter.com/1lVmbq8jzJ

— The Masters (@TheMasters) April 6, 2020
This sets up perhaps the greatest weekend in the history of televised sports — with the potential of having the Masters, NFL, college football, MLB playoffs, NHL games and NBA games during the same two-day span.
Let's gooo @KirkHerbstreit ..@CollegeGameDay Live From Augusta

— Dan Dakich (@dandakich) April 6, 2020
The PGA Championship has been rescheduled to be played at Winged Foot Golf Club in Mamaroneck, New York on Aug. 6-9, while the U.S. Open is now set to take place at Harding Park in San Francisco from Sept. 17-20.
---
GOLF ODDS: 2020 Masters Betting
---
European Soccer Eyes Summer Return
Leagues may be banned from the Champions League if they abandon play for the entire season as UEFA and other European soccer governing bodies plan for a return to play in July and August.
A letter obtained by the The New York Times says the primary focus in resuming play after the current coronavirus stoppage is to complete those seasons that have been halted. And those bodies that do not all they can to finish their seasons will face negative consequences.
---
SOCCER FUTURES: Soccer Betting Best Odds & Deals
---
"Any decision of abandoning domestic competitions is, at this stage, premature and not justified. Since participation in UEFA club competitions is determined by the sporting result achieved at the end of a full domestic competition, a premature termination would cast doubts about the fulfillment of such condition," said a portion of the letter issued late Thursday evening and sent to all of UEFA's 55 national soccer federations and the members of the European Club Association and European Leagues body.
Meanwhile, all MLS operations have been suspended since March 12.
About the Author

Bill Speros is an award-winning journalist and editor whose career includes stops at USA Today Sports Network / Golfweek, Cox Media, ESPN, Orlando Sentinel and Denver Post.