Which Matchup Will Determine Super Bowl 54 Betting Outcomes?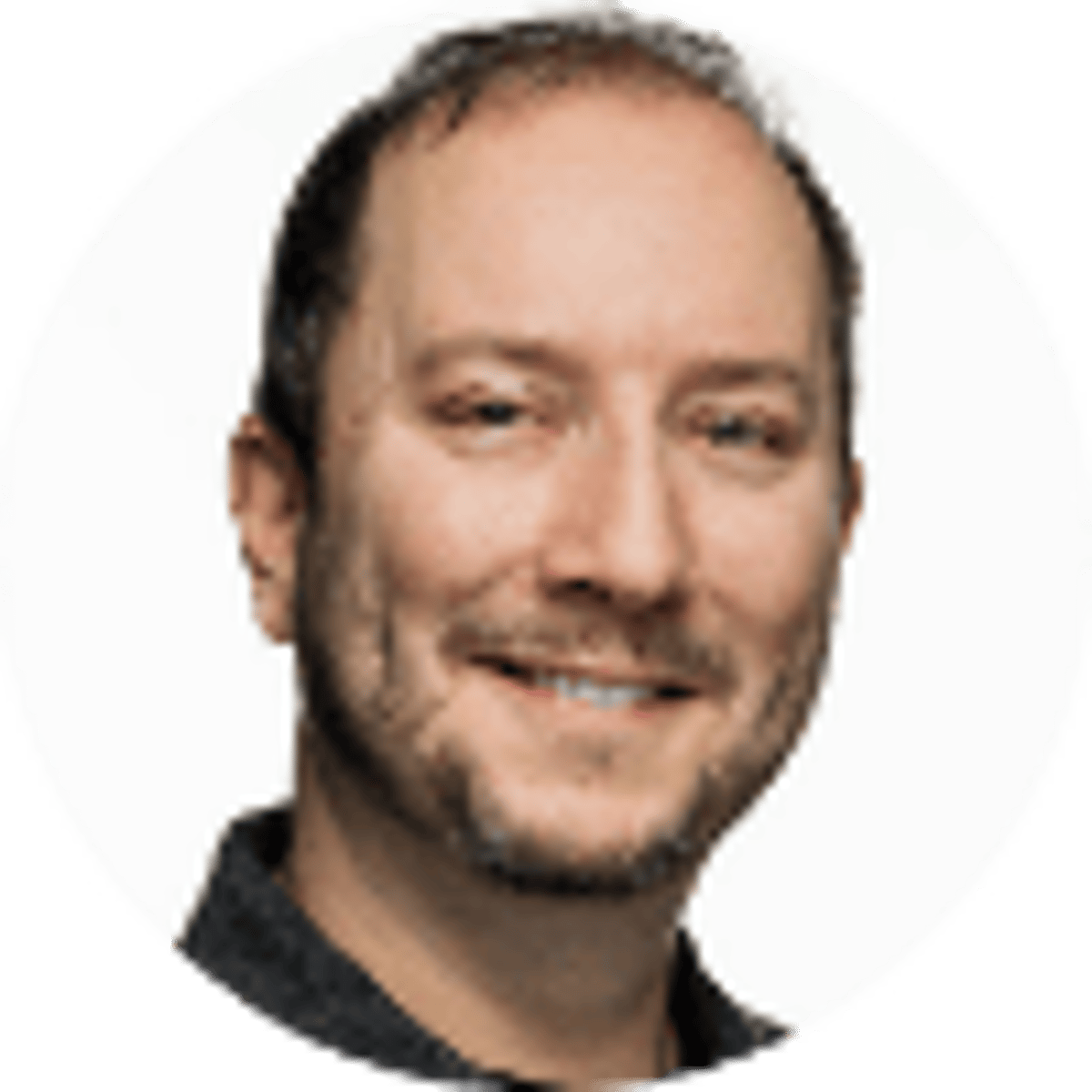 By Adam Thompson | 9 mins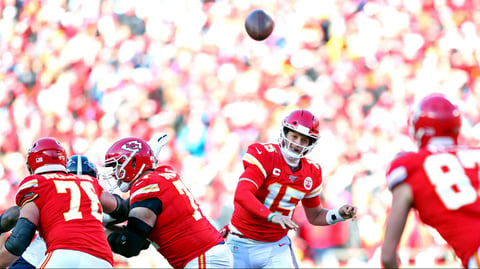 Football is a game of matchups. Eleven on a side, 11 matchups in on each snap, and one player's advantage on another can disrupt plays and plans. Super Bowl 54 between the Kansas City Chiefs and San Francisco 49ers is no exception for NFL betting interest.
You have:
Raheem Mostert at the head of the powerful Niners' No. 2 run game vs. a Chiefs defense that shut down Derrick Henry in the AFC Championship Game.
A 49ers defense that ranked fifth in sacks vs. a Chiefs offensive line that allowed the third-fewest sacks.
One head coach who is 0-1 in Super Bowls vs. another who was the offensive coordinator on the wrong side of the "28-3" game. (https://twitter.com/NFLUK/status/1221852057990242304)
Every matchup is important regarding Super Bowl betting, but one of them will ultimately determine the 2020 Super Bowl champion.
Patrick Mahomes vs. 49ers Cover 3 Zone Defense
49ers Defensive Film Breakdown
Audio on ?

Sherman in the cover 3 explained#49ers pic.twitter.com/DjjwhzCtrU

— John Chapman (@JL_Chapman) September 27, 2019
Only one team played more zone defense than the 49ers (64.2%), who base offense is the Cover 3 zone.
The Cover 3 means three players play a zone roughly 10-15 yards downfield. Four players rush the QB – the Niners ranked 29th of 32 NFL teams in blitzes – while the linebackers corral the run and short pass games.
They use several Cover 3 looks, among other zone variants, and they've played them to near-perfection.
---
RELATED: How To Bet Super Bowl 2020 49ers-Chiefs From ATS To Totals
---
But Mahomes has the tools to beat zone defenses, and he's done it all season. To beat a zone, QBs need to scramble to buy more time, throw on the move and fire it with elite arm strength and accuracy. Mahomes fits the bill.
Against zones, Mahomes completed a ridiculous 74 percent of his passes – and 9.4 yards per attempt. He had 14 TDs and just two INTs and his QBR rating was a 91.3 out of 100.
Not many QBs have conquered the 49ers' Cover 3 defense, but if there's one QB who can, it's Mahomes.
Mahomes Has Struggled Against Zones
One of my favorite types of defensive coverages. Chiefs flex Kelce out to get coverage indicator, Pats put safety McCourty out on him to present man, then defense drops into cover 3 zone. Could see 49ers do this in Superbowl pic.twitter.com/tlwy92OLmd

— Alex Rollins (@AlexRollinsNFL) January 28, 2020
That said, the Chargers and their fifth-ranked pass defense played zone in a whopping 97 percent of their defensive plays in two games against the Chiefs, mostly all Cover 3 and variations of it. And Mahomes had two of his worst games of the season against it.
In two games against the Chargers, Mahomes passed for 174 yards and 182 yards, had one touchdown and one interception in each, and completed 59 and 64 percent of his passes. Mahomes took a lot of chances downfield, as he does, but they didn't pay off against the Cover 3.
Keep in mind, while the Chargers corralled Mahomes, the rest of the league completed 72 percent of their passes against them. No team allowed a higher completion percentage this season than L.A.
Mahomes Will Still Get His Stats
Each team is sure to throw a wrinkle into the gameplan, but we are fairly certain the Chiefs are going to throw the ball early and often. You don't alter that idea when you have the reigning MVP under center.
But when it comes to Mahomes and the Chiefs, throwing more doesn't necessarily lead to more success.
---
RELATED: Which Super Bowl 54 Player Prop Bets Should You Be Backing?
---
Mahomes has thrown for 315-plus yards eight times. The Chiefs were 6-2 when he did. He passed for under 315 times seven times. The team was 7-1 in those games. When he throws 35 or more attempts, Kansas City is 6-3. When he is under 35 Kansas City is 6-0, though only twice did that number dip below 32.
All we can gather from that as Super Bowl odds bettors is Mahomes is going to get his, and the Chiefs are a good team regardless.
Mahomes' accuracy, however, has been an indicator. Of his 16 games (including Week 7 vs. Denver when he was injured), Mahomes has completed 65.9 percent of his passes. That's 11th among NFL starters. When that number is above 64 percent, the Chiefs won 10 of 11. When it's under 64 percent, K.C. was 3-2.
San Francisco Makes Accurate QBs Inaccurate
Sure, the 49ers' defense allowed a league-low 169.2 pass yards per game. But QBs also completed just 61.4 percent of their passes.
A third of the season, the Niners were missing one or two starting defensive backs. All-Pro CB Richard Sherman missed one game and much of another with a hamstring injury. Starting safety Jaquiski Tartt missed both games Sherman didn't play along with three others. When they played, opponents managed 180.9 pass yards per game.
Only two opponents against a healthy Niners defensive backfield managed over 245 yards: The Bengals in Week 2 and the Packers in the NFC Championship Game. In both instances, the Niners led by at least 24 points and allowed meaningless late-game yardage with the game in hand.
Mahomes Gets Yards in Chunks
Mahomes is the most electric quarterback in the game. He can make plays that other QBs can't, and his propensity to take deep shots keeps defenses uncomfortable.
Mahomes ranked No. 4 in the NFL in both yards per completion (12.6) and yards per attempt (8.3).
Here's the problem: The 49ers' defense ranks No. 1 in the NFL in both, allowing just 5.9 yards per attempt and 9.7 per completion. Five of those games, it was missing 1-2 starting DBs. One of the strengths of the Cover 3 is it limits the likelihood of getting burned downfield.
The Travis Kelce Effect
Kelce finds a soft spot in the zone allowing him to be open in space. The motion by Watkins and Williams out of the backfield is what free's up Kelce. Mahomes delivers a dime. pic.twitter.com/fN54ttl1R3

— Caleb James (@CJScoobs) January 16, 2020
Chiefs TE Travis Kelce has been a mammoth playmaker for the Kansas City offense. He is not just Mahomes' safety choice in the middle of the field but a receiver who take a short pass and make it a long gain.
In the regular season, Kelce had 39 more receptions than anyone else on the team, on 46 more targets, for 369 more yards. When Kelce catches at least five passes in a game, the Chiefs were 10-1 in the regular season. Under five, and they were 2-3.
How does that match up against the 49ers? Not spectacular. San Francisco ranked 10th in allowing 66 receptions to TEs this season, but allowed the fewest yards to them, just 552.
Catch-and-Run Approach Favors Chiefs
Tyreek Hill gains 4️⃣5️⃣ yards on this catch and run ???#ChiefsKingdom #NFLPlayoffs pic.twitter.com/7KCYzkAd24

— Def Pen Sports (@DefPenSports) January 6, 2018
While San Francisco has shut down tight ends and running backs in the pass game (third fewest receptions to RBs, second-fewest yards and zero TDs). But the 49ers have been solid but not invincible against wide receivers.
The Niners have allowed only 2,085 pass yards to wideouts, the fourth-lowest mark in the league. But its 186 receptions allowed ranks 13th and the 17 TDs allowed ranks 20th.
When it comes to getting the ball in receivers' hands and letting them do the work, no team has better weapons than the Kansas City Chiefs.
Tyreek Hill and Sammy Watkins are lightning quick targets, and while the Niners have shut down TEs, Kelce is an athletic bulldozer, a unique skillet for the position. Combined, they helped the Chiefs rank No. 2 in yards after the catch.
San Francisco allowed eight 100-yard receiving games, tied for 22nd. Hot receivers can stay hot.
Super Bowl 54 Betting Conclusion
There are two camps of thought.
One is that all season long, quarterbacks have struggled against the 49ers. San Francisco not only ranks No. 1 overall against the pass, it ranks No. 1 in limiting big pass plays, No. 1 in yards allowed against tight ends and among the best in completion percentage, slowing running backs and, well, just about every other statistical facet.
Some #49ers passing defense rankings:

Yards allowed per game: 169.2 (1st)
YPA: 5.9 (1st)
NYPA: 4.8 (1st)
Hurry %: 14.7% (1st)
Pressure %: 28.7% (2nd)
Total air yards allowed on completions: 1,320 (1st)
Yards lost by opposing team due to sacks: 376 (1st)

— Al Sacco (@AlSacco49) January 23, 2020
In addition, its base defense just happens to be the one formation that has given Mahomes problems in the recent past.
But on the other side is a valid argument as well: Patrick Mahomes. He passed for 374 yards in a win against the No. 6 pass defense of the Ravens, 283 in a win over the No. 2 defense of the Patriots, 340 yards in a win over the No. 11 defense of the Broncos, not to mention 443 yards on the Raiders and 446 yards on the Titans.
He bucks trends.
Mahomes is certainly elite, but his struggles against the Chargers' Cover 3 defense – a unit that allowed the highest completion percentage in the NFL – is telling. For me, the trends are simply too strong. San Francisco's pass defense has been beaten by one QB in 18 games: Drew Brees. The Niners were missing two defensive starters that day. And they still won the game.
---
Check Out Other NFL Games Latest Betting Odds:
---
About the Author
NFL writer and expert Adam Thompson joined Bookies.com in 2019 after a successful run as senior handicapper for SportsLine and CBSSports.com. He's long been estabilshed as one of the nation's premier NFL and MLB handicappers, and his horse racing and PGA picks have produced major winners over the last 12 months.
Our trusted sports betting partners bring you safe and fun playing experiences