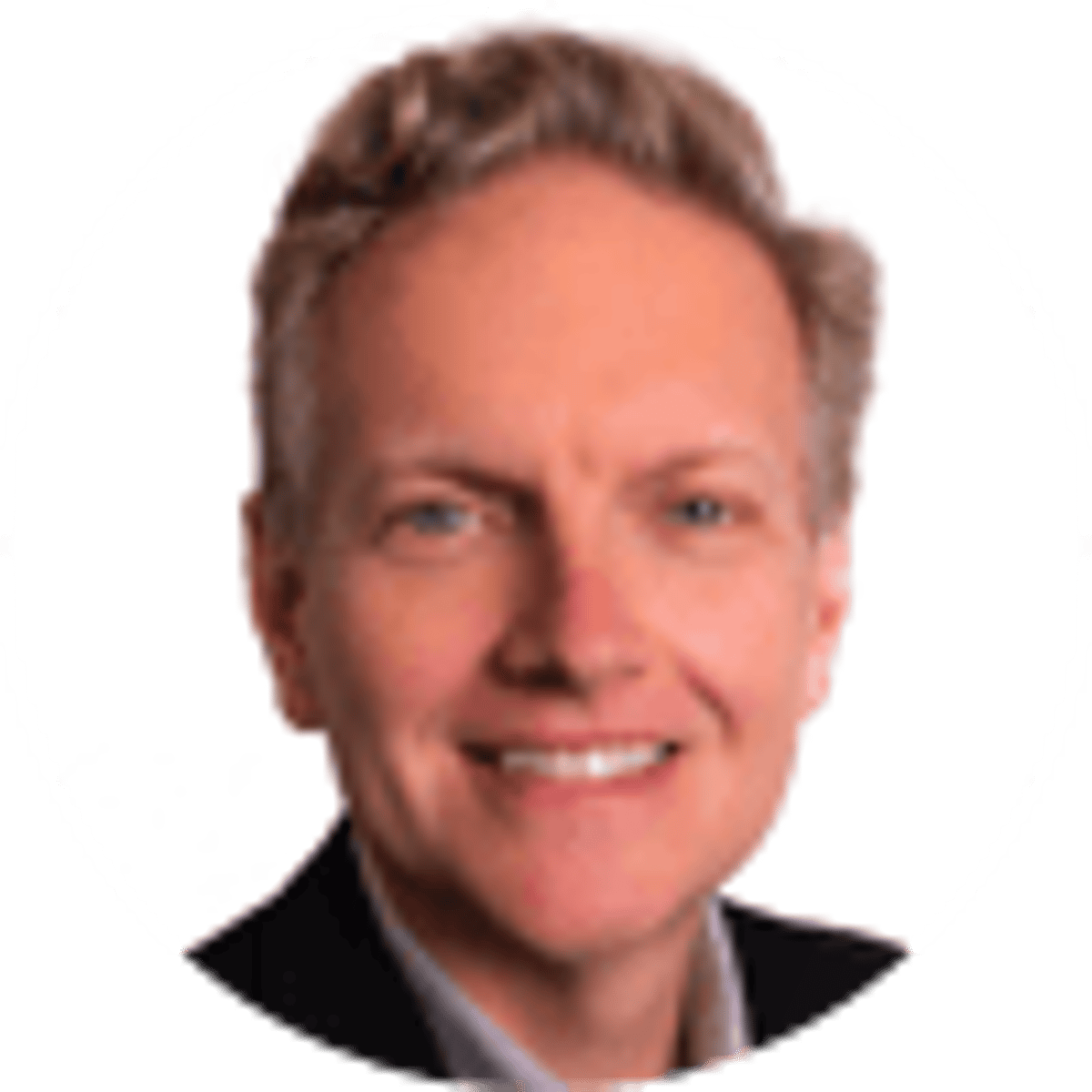 By Brant James | | 14 mins
Can Sports Betting Spread Aid Ailing Thoroughbred Industry?
63
PLAYERS REDEEMED TODAY!
OCEANPORT, N.J. – Four members of the most cherished demographic sat at a table near the escalator. They could have been in some stage of transit to the gym judging by the sweatpants. Or they might have ditched afternoon classes at nearby Fairleigh Dickinson.
Their chairs were angled toward a bank of television screens draped above the vintage and mostly unmanned betting windows on the concourse of Monmouth Park Racetrack, their posture suitable for their elbows to align phones perfectly at eye level. Heads bobbed like birds in a puddle from small screen to large, where a Women's World Cup game was the only live broadcast of interest on a Tuesday afternoon in June.
Mets-hat guy was momentarily apoplectic at the chance Italy had just squandered against Brazil. Then he returned to his phone.
Here, where the first domino tipped in the bid to legalize sports betting in New Jersey and, ultimately, the United States, there would be no horse racing today. The seven-year preservation play by the New Jersey Thoroughbred Horsemen's Association to enable legal wagering as a means to prop up their flagging industry had been ultimately successful, albeit expensive.
But this massive building remained mostly a battleship hulk full of banners celebrating the distant exploits of horses such as Ruffian. Elevators hummed but there were no riders to empty or under-construction upper floors.
Red flowers still adorned the private boxes on the concourse from the signature Pegasus Stakes the weekend previous and programs from the day still littered the boxes. It looked like a moment frozen in time.
And in essence, it was.
Legal Sports Betting Great Cure For Ills?
The New Jersey horseman and denizen of Monmouth Park, like those at the Meadowlands, are actually the lucky ones. Legal sports betting propped up a $4 billion in-state industry.
"For us, the answer of how do we deal with the fact that we have less horses, competition from other states? Sports betting became the answer for us," said Monmouth CEO Dennis Drazen, an attorney who led the horsemen's fight in court. "And after a seven-year battle, the Meadowlands is happy, we're happy, the casinos are happy. So, it worked. So, that was the plan and now we have to carry out the business model."
But can the thoroughbred industry beyond New Jersey?
---
RELATED: Breeders' Cup Names FanDuel & TVG Official Wagering Partners
---
Some wonder if sports betting could eventually elevate horse racing from being an industry that is less than an afterthought for most sports fans other than the first Saturday in May and – if a Triple Crown bid is afoot – in June at the Belmont Stakes.
Just as legal sports betting has been a panacea-in-waiting by state legislators seeking tax revenue, television executives groping for ratings and sports leagues hoping to freshen withering demographics, it has been cast as a possible lifeline for thoroughbred horse racing.
As the top thoroughbreds convene at Santa Anita Park this weekend for the Breeders Cup, even in California where sports betting remains a distant possibility, there lingers the great irony that legal wagering may be just as likely to be a big factor in helping to finish horse racing off.
"When we had a monopoly, we certainly benefited from that, but it made us very lazy and it's time to get moving," Craig Bernick of the Thoroughbred Idea Foundation told The Associated Press.
Self-Interest, Survival, Interstate Horse Racing Act
As the Professional and Amateur Sports Protection Act had bridled the spread of legal sports betting in the United States until its repeal in May 2018, the Interstate Horse Racing Act is a document to be reckoned with in synthesizing horse racing into a burgeoning sports betting landscape.
It was often cited as a road map to legal sports betting before PASPA was repealed, in part because it focuses power away from federal sway. But the friction is in the uneasy confederation of horsemen and track owners that attempt to keep horse racing in business as attendance, interest and handle wane. And bettors gray.
Drazen estimates that 75% of horse players in his state bet sports through offshore sites before legalization came. Whether the flow of interest is reciprocal remains to be seen.
While leagues such as the NFL have finally publicly acknowledged how much betting enhances engagement, it's an indirect revenue stream through its impact on television and sponsor deals. In horse racing the money spent at betting windows, and the amount that tracks keep, is lifeblood.
A key first issue is pari-mutuel wagering, the often-confusing system that still rules wagering on horses in the United States.
Ed Comins, CEO of Watchandwager, which runs the Cal Expo track, said Australia is the only country where pari-mutuel has survived against "competitive influences" such as fixed-odds wagering or exchanges.
"And even there, it's in decline," he said at the Betting on Sports conference in April. "There's a lot of arbitrage in Australia. A lot of professional play, very high percentage of the players are professional players."
Do Sports Bettors Play the Horses, Too?
Just feet away from the four 20-somethings in William Hill's concourse sportsbook at Monmouth Park, a dozen or so patrons old enough to be their uncles or grandparents faced televisions beaming in simulcast signals. They sat mostly quietly, with some scrawling notes into racing forms, some shuffling through betting slips. The Women's World Cup didn't entice them, but the College World Series game inset below drew a few glances.
The four 20-somethings paid no attention to the horses. Another industry loss in the 18-to-34-year-old bracket.
"Sports betting offers a different demographic. Ours is aging out in the pari-mutuel world, and we need to move in that and that new demographic," said Doug McSwain, a partner at Wyatt, Tarrant & Combs said at the conference, estimating that the average age of a pari-mutuel bettor to be "maybe 20 years older" than an average sports bettor.
"One of our press photos that we had taken, I saw in one of our pictures in one of our (off-track betting facilities), someone with a sports betting app up on their screen. And I won't say which one, but certainly it was not a legal sports betting app because they were sitting in Connecticut," Victor Bigio, head of sportsbook at Sportech, said at the conference.
"So there's no question that the horse bettor has a propensity to gamble. And I think it's a safe bet that converting them to sports wagering is much easier than someone who has not wagered before.
"You don't need a lot of these prop betting-type, ancillary type bets to get somebody's attention because they're used to betting already, used to the process of it. So, I would say that yes, it's, it's very close, certainly closer than someone who was playing the slots. But to say they're all sports bettors is probably a bit of a misnomer."
Fixed-Odds Wagering As the Pari-Mutuel Bridge
Did someone say "fixed-odds US horse racing"? https://t.co/639Tjh9fTn

— Daniel Kustelski (@djkustelski) October 2, 2019
One of the slipperiest propositions will be one of the most basic. But it will be fundamental in bringing legal sports betting to new customers who may not be familiar with the process.
It will be almost like creating a new language.
If a sports bettor wagers $5 on a team at -200, they may need time to calculate their potential winnings, but they know the foundation of the bet, the odds, will not change. The fluid nature of pari-mutuel betting allows no such baseline. Pari-mutuel odds are set initially with a morning line, then move not by the adjustment of oddsmakers to create a balance between two options, but by the volume of money bet on a certain horse in a given race.
A bettor thinking they scored a mint by betting a 50-1 underdog with a bet made hour earlier can be left confused at best or feeling cheated at worst if their winner garnered huge public interest minutes before post time.
Which is why the idea of fixed-odds wagering is taking root.
"I think it has some possibilities," DraftKings sportsbook director Johnny Avello told Bookies.com. "It would attract, probably, some other bettors who know the game well and think that they're getting 4/1 when they believe that horse is going off no more than 3/1.
"It's like when you walk up to the window and you bet. Ohio State, you're laying 26-and-a-half. How would you like to know that at game time you're laying 33.5 because the money went into a pari-mutuel pool?"
Biggio said casual bettors and newcomers would likely find fixed-odds horse betting in conjunction with parlays popular in other sports "less intimidating."
Avello agreed, noting that the intricacies of studying races horses through the arcane nomenclature of a racing form will likely not be attractive to younger potential bettors.
"You have to be able to read some past performances and I'm not sure that the younger generation wants to spend all that time reading who's going to win between any of these 10 horses, and I'm going to get 6/5 on my bet when they can bet a sports bet and lay 11/10 and only have to pick A or B, pick one out of two," he said. "And in horse operations, the take is as a little high. The levels you'll find are about 16%. Some tracks go up as high as 23% on a takeout on a race.
"So, I think those are the things that have turned some people off. And the bets, except for pick-fours and -fives, which have some pretty good payoffs if you can connect the dots, they haven't (been) coming up with any really new bets that are that intriguing to new players. I think there's some revamping it to this."
Avello is trying.
DraftKings secured the rights to take bets at the Haskell meet at Monmouth in July, and Avello concocted matchup bets and fixed-odds offerings including matchup bets.
Drazen agreed that fixed-odds wagering or even exchange wagering could help alleviate the problem. Exchange wagering, he said, has had the ancillary benefit in New Jersey of prolonging engagement as markets remain open during races like in-play sports bets.
"When a bettor bets the horse at 8/5 and they get to the quarter pole and it's 3/5 or something and a computer generation bet a huge amount of the last second, the public is pissed," Drazen said. "So, with exchange wagering or fixed odds wagering, you know what you're getting and you have to work with the margins."
The New Jersey Division of Gaming Enforcement allowed Monmouth Park to take parlays on three Haskell stakes races that included games in other sports.
"We found that there was a lot of crossover, that racing fans became interested in sports and sports fans became interested in racing because there was a way to cross over and market," Drazen said. "Now the problem with the exchange, in my view, others may have other views, but we don't have enough confidence. Everyone's kind of afraid of changing your model."
Many Kingdoms in the Sport of Kings
The many players of the thoroughbred horse racing industry, governed by the IHA, would make replicating the model difficult when involving other race tracks. At issue is the precious simulcast signal, which tracks can sell the right to use to other tracks at their discretion. As of this spring, tracks in New York and California, including Santa Anita, owned by Stronach Group, were not making signals available to Monmouth Park, Drazen said.
The wide disparity between how much tracks take out of the handle – often around 20 percent – and sportsbooks keep – around 5 percent – would require negotiations. Drazen seems to think such talks are destined to fail. Churchill Downs, Inc., reportedly forced the DraftKings sportsbook at the Scarlet Pearl in Mississippi to take down Kentucky Derby futures wagers this year.
"The Stronach tracks, the tracks that people most wager on, will not give the signals, yet those same tracks for the past dozen years have sold their signals for exchange wagering to Europe," Drazen said. "And they don't seem to have a problem with that. They don't think that's cannibalizing their product.
"So my goal, and one of the things that we will continue to work with the division on and the industry is that if in the future we want to offer these parlays on a wider scale.
So, you want the (Kentucky) Derby parlayed into a ballgame, you want the Belmont parlayed into a ballgame ... we need to have the consent of those other jurisdictions, not only the consent of the jurisdictions, we need the division of gaming enforcement to consent, the horseman groups to consent and with all the consents that are necessary, I don't think it works. There's too many things trying to get everyone together on these issues."
The theory appears to be gaining footing now, though. A Kentucky thoroughbred group earlier this month asked legislators to consider fixed-odds betting on races there.
But other issues will remain, McSwain contended.
"Under the Interstate Horse Racing act, there is pari-mutuel wagering that goes nationwide and under that regime of wagering and under the act, the horseman and the racetrack also have a right of consent. The sports participants, in effect, have a say as to whether there will be wagering on their product and as a result there's consent structure set up that result in contracts and remuneration coming back to the industry," he said.
"So, as we approach the sports betting world, it's not clear to those proprietors, the racing participants, ownership. A piece-of-the-action sports betting proposition, fixed-odds proposition is a threat anyway you call it.
"It's a threat unless there is some way to work out remuneration back to the industry. And I know that the margins are completely different for some profit loss in the sports betting world and the hold back margins are typically in the 5% range, whereas takeout average is frequently, between exotic wagering and straight wagering, around the 20% range. And so there's a big, big difference.
Now, bettors in the pari-mutuel market have long griped about that level of takeout. But the sport's participants have never seen fit to bring it down successfully because you've got no real pressure on it. There will be pressure, competitive pressure, if sports betting, fixed-odds betting is allowed into the area. But I think there poses a real question mark as to how this goes forward without getting the sports participants on board."
DraftKings' takeout for the Haskell weekend was about 13% for win bets; the normal pari-mutuel takeout is 17%.
New Jersey Set to Lead Again?
New Jersey might be well-situated to exploit this new dynamic in that the horsemen are already guaranteed benefit from mingling sports betting and racing markets, McSwain said.
"New Jersey is unique in the fashion that the horsemen have a piece of the action by owning a portion of the track, if not the entire track at Monmouth Park. But that's an unusual situation that doesn't exist anywhere else in the country that I know of," he said. "And as a result, it is difficult to want to move into this world unless we know that there's going to be some cross-selling that happens."
Horse racing's corporate entities have made moves into sports betting's realm. But even there, self-interest has apparently scuttled possible advances for the sport.
Churchill Downs Inc. launched its BetAmerica sports betting platform in New Jersey in February through a partnership with Golden Nugget. But it also declined to apply for a racino license at Arlington Park outside of Chicago after acquiring in-effect competitor Rivers Casino about 12 miles away.
In July, PointsBet announced a 20-year agreement with Hawthorn Race Course in Illinois that would place a sportsbook in the Stickney track and launch off-track and mobile platforms once regulations allow the state to begin taking bets.
Industry Pines for Past, Aims for Future
Horse racing has a multitude of problems. Some could be evolutionary and beyond repair. In modern society, connections to the era of America's agrarian roots, when the nation adored horse racing, might be permanently severed. And with racing losing its romantic appeal with each horse's death – fresh in memory with the Breeders Cup at Santa Anita, where 37 have perished on track since December – the sport seems very far from its halcyon days.
The news you didn't want to read this morning, but probably expected you would. Mongolian Groom, a gelding, has been euthanized in the equine hospital on the grounds at Santa Anita racetrack in California after fractured a hind limb in the Breeders Cup Classic. Details: https://t.co/cLeO27EYpx

— Hoofcare+Lameness (@HoofBlog) November 3, 2019
"It's doing great for the Kentucky Derby. I wish they were all like that, but horse racing … I don't know for sure, but I would think that they're just not doing great. It's a shame," Rick Porter, who campaigned Kentucky Derby favorite Omaha Beach, told Bookies.com. "It just doesn't have the crowd, the crowd appeal.
"I had parents that started taking me when I was about 7 or 8 to Delaware Park and I used to pick a horse by the name or what does it look like? And my father bet $2 for me to show and I got hooked on it. The place was packed. It was a different time."
A New Time Begins in Mississippi
Avello has an affinity for horse racing, makes a few wagers himself, and is known for his speculative Derby futures. He remembers the glory days. The long-time oddsmaker doesn't believe those will return, but fervently hopes to integrate horse racing into the new offerings he's devising at DraftKings.
Perhaps there is hope. DraftKings opened its first racebook this week at Scarlet Pearl after acquiring local licensing. It's just the second of its kind in the Gulfport area.
There will be no fixed-odds wagering, but there will be sports bettors and horseplayers and the Breeders Cup playing out before them.
Maybe a few more will leave as both. The odds are uncertain.
About the Author
Brant James has written for SI.com, ESPN.com, USA TODAY and the Tampa Bay Times, among other publications.