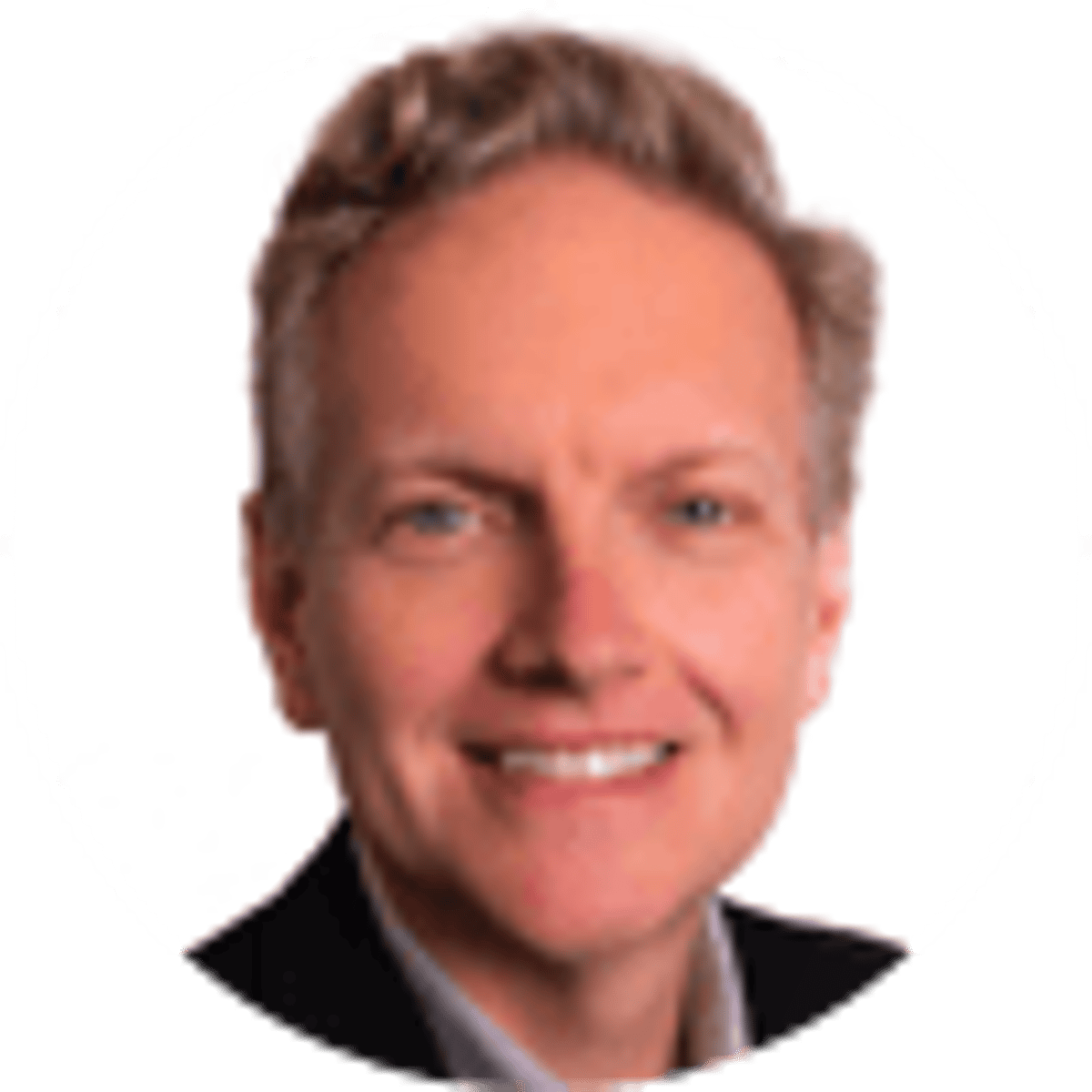 By Brant James | | 15 mins
Celebrity First Sports Bettor Power Rankings And List
71
PLAYERS REDEEMED TODAY!
It is the ceremonial smashing of a decently drinkable bottle of champagne against the hull of a ship. It is the driving of the golden spike. So far, it's more like the first pitch that more often than not bounces in front of the plate.
But the new fad of sportsbook operators luring dignitaries or local celebrities into their television-encrusted digs to place a ceremonial first bet has made what would otherwise be a glorified ribbon-cutting into something markedly more interesting.
Who's the governor going to bet on in New Jersey?
What about Hall of Famer Andre Dawson in Iowa? And for that matter, what's Andre Dawson doing in Iowa?
Bookies.com is here to answer these questions, and as more states and therefore more sportsbooks come online, we present the Celebrity First Bettor Power Rankings.
---
Find the Best NY Betting Apps to bet on all your favorite sports and events from New York
---
1. Barry Sanders
If not the greatest running back ever, Sanders will always be among the precious few considered. Elusive, dynamic and somewhat of a mythic character after retiring in 1998 with the all-time rushing record in reach, Sanders accomplished a great deal with some woeful Detroit Lions teams. Sanders' 15,269 rushing yards is fourth all time, his 99 rushing touchdowns 10th. On March 12, 2020, he opened the FanDuel sportsbook at MotorCity Casino in Detroit.
What was Sanders' first bet?
$20 each on the Lions and Tigers to win it all. Oh, my.
Placing the 1st bets @MotorCityCasino sports book... of course I put $20 on the @Lions and @tigers to win it all pic.twitter.com/iw3AW1Cmrf

— Barry Sanders (@BarrySanders) March 12, 2020
---
2. Paul Hornung
He won a Heisman Trophy at Notre Dame. He won four titles and the first Super Bowl with the Green Bay Packers, helping insure his enshrinement in the Pro Football Hall of Fame in 1986. He was nicknamed "The Golden Boy." Hornung's legacy fades onto YouTube as his generation ages out of waking memory - he's 84 - but he was forefront on Sept. 12, 2019, at Horseshoe Southern Indiana Casino. And it's because of a mistake he made a half century ago. Banned from the 1963 NFL season for betting on games, he returned to celebrity and acceptance. That the Caesar's property deployed the native of nearby Louisville, Kentucky, is notable because it might signal a tempering of attitudes. The "Golden Boy" might have driven the golden spike.
What was Paul Hornung's bet? Packers over Vikings on Sept. 15.
Did Hornung win? Winner.
---
3. Jerome Bettis
"The Bus" was one of the most bruising running backs of his time, earning him a place in the Pro Football Hall of Fame. A Super Bowl champion with Pittsburgh, where he played most of his career, Bettis gained 13,664 yards (8th all-time) and scored 91 rushing touchdowns (tied for 11th) over a 12-year-career. He helped open the sportsbook at MGM Grand Detroit on March 11, 2020.
---
4. Mike Ditka
Da Bears former coach made Da Bet to ceremoniously open Ameristar East Chicago (Indiana) on Sept. 5, 2019. The place has actually been open since Sept. 1, but the iconic Bears coach made it official hours before the opening kickoff of the NFL season between Chicago and Green Bay. The Super Bowl-winning coach and mustachioed legend – should have passed the bill sooner, Illinois – rocketed to the top of the poll and undoubtedly sparks an arms race that could leave mid-level state legislators on the edge of the commemorative photograph.
What was Mike Ditka's bet? Ditka bet $100 on the Bears to win the Super Bowl.
Did Ditka win? Betting slips make nice coasters.
---
5. Andre Dawson
The baseball Hall of Famer seemed as curious as many of the onlookers at the Isle Casino in Waterloo on Aug. 15, 2019, as to why he was the choice for this Iowa establishment. Maybe they actually wanted the Andre Dawson that plays football for Iowa Hawkeyes, but that wouldn't have been allowed. Anyway, HoF star power and another Chicago legend rank high.
Cubs Hall of Famer Andre Dawson makes first legal sports bet at The Isle Casino in Waterloo.

Sports betting is now officially legal https://t.co/NbOceqUbrJ

— Mike OBrien (@mobrientv) August 15, 2019
What was Dawson's first bet? The Miami Hurricanes to cover the +7 against Florida in the opening game.
Did Dawson win? "The Hawk" won.
---
6. Anthony Munoz
Arguably - or not - the greatest offensive lineman of all time for the Cincinnati Bengals, Munoz did the honors at Hollywood Casino Lawrenceburg, Indiana, on Sept. 7, 2019.
---
7. John Randle
A ferocious defensive lineman, the Hall of Famer who played most of his career for the Minnesota Vikings and is ninth on the all-time sacks list (137.5) rushed the betting window at FanDuel's Diamond Jo Casino sportsbook in Northwood, Iowa on Aug. 29, 2019. Sadly, he did not paint his face.
What was Randle's first bet? $93 (his old uniform number) on a -194 moneyline for the Twins to win that night.
Did Randle win? Yes. The Twins won, 10-5 over the White Sox and Randle turned $47.43 profit.
Former Vikings defensive lineman John Randle places a $93 bet - his jersey number - on the Twins to win today.

Randle's bet was the first at Fanduel's new sportsbook inside the Diamond Jo casino just south of the Minnesota-Iowa border.

Iowa legalized sportsbooks on Aug. 15. pic.twitter.com/ay9Rlctp4u

— Theo Keith (@TheoKeith) August 29, 2019
---
8. Thomas Hearns
Nationally known as "The Hitman," Hearns is also "Motor City Cobra" back home in Detroit. He finished a fabled boxing career 61-5-1 with 48 knockouts, winning six world titles in five weight classes, defeating the likes of Wilfredo Benitez and Roberto Duran and scoring a controversial draw – many believe he won - in a rematch with "Sugar" Ray Leonard in 1988. Hearns placed one of the first bets at MGM Grand Detroit on March 11, 2020.
---
9. Brian Urlacher
One of the greatest linebackers ever, a Hall of Famer, and another first bettor with Chicago heritage, he blitzed Blue Chip Casino & Spa (FanDuel) in Michigan City, Indiana on Sept. 5, 2019.
What was Urlacher's first bet? A $54 (uniform number) straight bet on Chicago (as three-point favorites) over Green Bay in the season opener.
Did Urlacher win? Not even close.
Honored to be a part of something so legendary!! ?? ?? #NFL100
Watch the full #NFL100 film at https://t.co/5qg5mmtfCN pic.twitter.com/FGbaqLHqAY

— Brian Urlacher (@BUrlacher54) February 4, 2019
---
RELATED: Get The Latest Details on Michigan Sports Betting & Mobile Betting
---
10. Dino Ciccarelli
The Hall of Fame right winger is 19th on the all-time NHL goals list with 608. A member of multiple teams in a career that spanned from 1980 to 1999, Ciccarelli was a popular figure for four seasons with the Red Wings. He placed one of the first bets at MGM Grand Detroit on March 11, 2020.
---
11. Tony Perez
A cornerstone of the Big Red Machine, the Hall of Famer (.279 batting average; 2,732 hits; 379 home runs; played in five World Series and was a seven-time All-Star) comprised an Ohio double dip for Hollywood Casino Lawrenceburg, Indiana, on Sept. 7, 2019.
---
12. Ed "Too Tall" Jones
The former Dallas Cowboys lineman was arguably the most dominant defensive player of his era, a contributor to three NFC championship teams, the Super Bowl XII champion, and a pop culture icon. He's credited with 57.5 sacks because the stat wasn't officially recorded by the NFL in the first half of his tenure, before his attempt at a boxing career. The Cowboys put the figure at 106. He made the first legal wager in Oregon, at Chinook Winds Casino and Resort on Aug. 27, 2019.
What was Jones' first bet? $10 on the Cowboys to win the Super Bowl at 10-1.
Did Jones win? Maybe on Doomsday.
---
13. Eddie Olczyk
He won a Stanley Cup with the Rangers and coached the Penguins, but the Chicago-born winger remains a Blackhawk at heart. Now a ubiquitous NBC Sports broadcaster and a noted horse player, Olczyk scored 342 career goals. He did the honors at BetRivers in Des Plaines, Ill., on March 9, 2020.
What was Olczyk's first bet?
$100 on the White Sox to win the American League pennant at 16-to-1.
Moments ago, @RiversCasinoCHI processed the first legal sports wager in Illinois. Former Chicago Blackhawk Eddy Olczyk placed the first bet. Kambi is delighted to have worked with both Rivers and Rush Street Interactive to create this historic moment. #partnerwithconfidence pic.twitter.com/oVolmjqUcG

— Kambi (@KambiSports) March 9, 2020
---
14. Ken Anderson
The former lifetime Cincinnati Bengals quarterback is a lot better than you remember and among the best not enshrined in Canton. Belterra Casino Resort (FanDuel) in Florence, Indiana, welcomed him on Sept. 9, 2019.
What was Anderson's first bet? $100 on the Bengals against the 49ers (-1.5) on Sept. 15 in Cincinnati's home opener.
Did Anderson win? No. Bengals don't change their stripes.
. @Belterra's brand new @FDSportsbook opened yesterday, and we couldn't be more excited about this amazing new addition!

Take a look at some of the highlights from the grand opening: https://t.co/u4NkO0BjHe #FanDuel pic.twitter.com/W3JWAeAHtQ

— Belterra Casino (@Belterra) September 10, 2019
---
15. Lomas Brown
One of the greatest offensive lineman of his time, the former tackle and long-time Detroit Lion helped cut holes for legendary running back Barry Sanders. A Super Bowl champion with the Giants, he was a seven-time Pro Bowl selection. Brown helped do the honors on March 11, 2020, at MGM Grand Detroit.
What was Brown's first bet? The Lions to win more than 6.5 games for $100 at +125.
And so it begins @MGMGrandDetroit pic.twitter.com/LuTCs5SIYZ

— BetMGM (@BetMGM) March 11, 2020
---
16. Donovan McNabb
The Syracuse and Philadelphia Eagles quarterback snipped the ribbon at the DraftKings Sportsbook launch at the del Lago Resort & Casino in the state of New York on Aug. 23, 2019.
What was McNabb's first bet? Eagles to win the Super Bowl at 14-1.
Did McNabb win? Nope.
.@CuseFootball legend Donovan McNabb in the house at @delLagoResort for the ribbon-cutting ceremony for the @DraftKings Sportsbook!

He's placing the first bet here, and you guessed it: He's putting money down on the @Eagles winning the Super Bowl. pic.twitter.com/NERGzmmPZb

— Matt Hauswirth (@matthaus_CNY) August 23, 2019
---
17. Antonio Freeman
The former Packers receiver and favorite target of Brett Favre made a Lambeau Leap into Diamond Jo Casino (FanDuel) in Dubuque, Iowa on Sept. 4, 2019.
What was Freeman's bet? A moneyline wager on the Green Bay Packers' total points over (21.5) in Week 1 for $86 (his former number).
Did Freeman win? No. The Packers won, 10-3. The state of Iowa appreciates his contribution.
---
18. Tim Dwight
The former Iowa Hawkeyes and Atlanta Falcons kick returner was at the window first on Aug. 15, 2019 at Ameristar Casino Sportsbook in Council Bluffs, Iowa.
What was Dwight's first bet? $100 on the Bears to win the Super Bowl.
Did Dwight win? Cry it out with Ditka.
---
19. Brent Celek
With Pennsylvania being one of the first states to offer legal sports betting, it's probably not a surprise to see our second Philadelphia Eagles player on the list. Celek was a guest of honor at the opening of the FanDuel Sportsbook at Valley Forge Casino Resort and the tight end stayed loyal.
What was Celek's first bet? $20 on the Phillies OF Bryce Harper hitting over 33.5 home runs this season with odds at -120.
Did Celek win? Winner. Harper hit 35.
I've been invited to place the first bet at the brand new @FDsportsbook at @VFcasinoresort on wed march 13 at 12 noon..what should my first wager be ? A. Eagles to win the Super BowlB. Flyers to win the cup. C. Sixers to win the ship.D. Bryce Harper over 33.5 hrs

— Brent Celek (@BrentCelek) March 10, 2019
---
20. Joe Theismann
The former Redskins quarterback and broadcaster was the honorary guest during the opening of the Hollywood Casino sportsbook in West Virginia in September, 2018.
What was Theismann's first bet Redskins over Cardinals.
Did Theismann win? Yes.
---
21. Gov. John Carney
In a tweet, Delaware's governor, John Carney, a Democrat, announced that he had placed the state's first legal single-game bet. It was placed on a Major League Baseball (MLB) game.
What was Carney's first bet? $10 on the Phillies over the Cubbies.
Did Carney win? Yes.
---
22. Gov. Phil Murphy
The New Jersey Democrat was on hand to place the first bet at Monmouth Park in 2018, fitting considering the campaign to legalize sports betting in the state started with a lawsuit waged by the state's horsemen.
What was Murphy's bet? The Devils to win the Stanley Cup and Germany to win the World Cup.
Did Murphy win? Snake eyes.
About the Author
Brant James has written for SI.com, ESPN.com, USA TODAY and the Tampa Bay Times, among other publications.