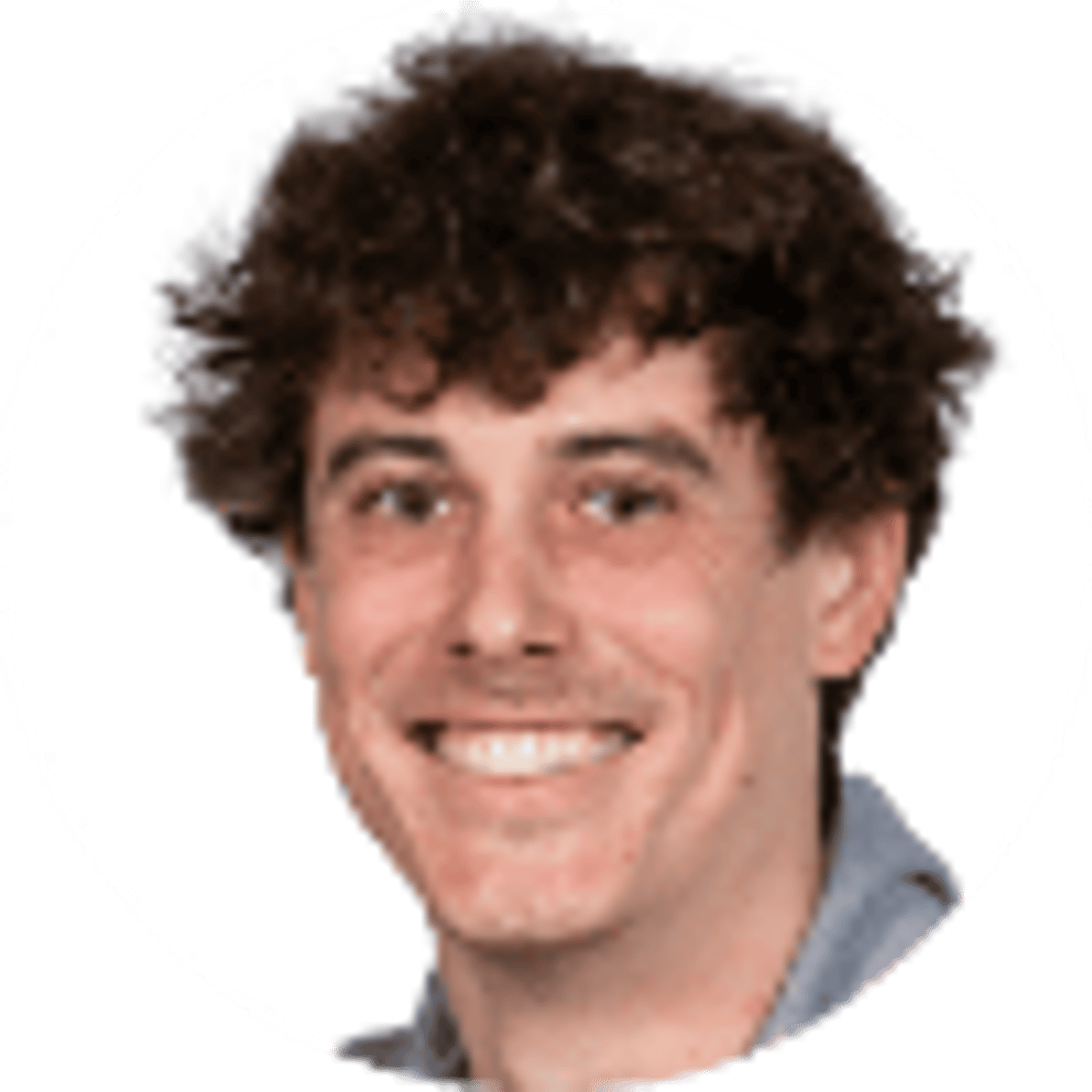 By Thom Cunningham | | 8 mins
Could WWE's Move to Fox Open Door to US Betting Markets?
11
PLAYERS REDEEMED TODAY!
Fox is making moves. It wasn't long ago the television network gave sports bettors in New Jersey and Pennsylvania another option on where to place legal wagers, revealing the Fox Bet brand. Similar to Sky Sports in Europe, the network not only airs sporting events and shows, but acts as a sportsbook operator like William Hill, FanDuel or Bet 365.
Along with the new launch of Fox Bet, there is a show the network will begin airing on Friday nights starting Oct. 4 — World Wrestling Entertainment's (WWE) Smackdown. It's almost impossible to watch a program on any of the Fox-owned TV stations and not see an advertisement for this week's WWE debut after the popular wrestling brand had been airing on USA Network (among others) for years.
There's a good reason why Fox is pushing this program so heavily — the network signed a five-year deal to air WWE's weekly show for $1 billion. Clearly, Fox is invested in this program that will air for half a decade on Friday nights.
Friday Night SmackDown is coming to @FOXTV on October 4.#WeAreAllSuperstars pic.twitter.com/k8xluTseRX

— WWE on FOX (@WWEonFOX) September 18, 2019
Pro Wrestling's Popularity Enough?
Though pro wrestling seems less popular than it was in the 1980s or '90s, the fan base is wide and large with WWE's combined social media numbers larger than sport leagues like MLB, NHL and even the NFL.
This is mainly because the WWE is a global entity rather than a domestic one — which brings us to the ability to bet on professional wrestling.
In Europe, betting on the WWE/pro wrestling market is perfectly legal. And why not? It has pre-determined outcomes, but so do many other things you can bet on overseas. Programs such as the Great British Bake Off are perfectly legal to wager on, as are award shows, including the Oscars and the Emmys. In fact, New Jersey allowed betting for both the Oscars and Emmys this year, despite the winners known before the show airs.
The list goes on and on, as Europeans can bet on which actor will portray the next James Bond, who will die in Game of Thrones or which country will win Eurovision. The WWE easily falls into these special categories when it comes to sports betting.
But in America, betting on the WWE is not legal as it is deemed a pre-determined outcome event (as are the Oscars and the Emmys, but perfectly legal to bet on in New Jersey).
With the WWE now airing on Fox though, a network that also launched a sportsbook, is it possible we will see sports betting allowed on WWE events in America?
Fox-WWE Deal Opens Potential Portal To U.S. Betting
The possibility is stronger now, as Fox will want to invest as much as it can into its new weekly program. What better way to gain viewership then to allow sports bettors the option of placing wagers on matches?
Obviously, it's not up to Fox Bet, as the decision to allow WWE betting ultimately falls on a state's gaming board and commission. But Fox just paid a billion dollars for this product so the network surely will help in any way it can to see WWE betting in the near future become a strong possibility.
With WWE airing at night in America, the time zone also plays a factor when Europeans bet on and watch WWE programs. Someone who bets on a WWE match in Europe will more likely stay up to watch it than someone who has no betting interest. The same can be said for Americans.
Sportsbooks such as 888sport already have weekly odds out for their European market, as you can currently bet on Raw, Smackdown and even the minor-league system that airs on the USA Network — NXT. European sports bettors have the luxury of being able to wager on matches scheduled for all three shows this week, something that would enhance viewership ratings if allowed in America.
Here are the odds that European's can bet on for Raw and NXT this week.
WWE Raw and NXT Odds This Week
| Match | Odds |
| --- | --- |
| Ziggler & Roode vs Heavy Machinery | Ziggler & Roode (-190) |
| Sasha Banks vs Alexa Bliss | Sasha Banks (-770) |
| A.J. Styles vs Cedric Alexander | A.J. Styles (-190) |
| Adam Cole vs Matt Riddle | Adam Cole (-190) |
| Undisputed Era vs Street Profits | Undisputed Era (-400) |
| Shayna Baszler vs Candice LeRae | Shayna Baszler (-139) |
Fox and state gaming commissions might eye the 888sport numbers and TV ratings closely this weekend, as there are many odds offered on Smackdown that makes its Fox debut Friday. If the numbers are enticing enough, gaming boards might think about pro wrestling betting as a serious possibility. Here are the Smackdown odds from 888sport this week.
WWE Smackdown Odds This Week
| Match/Prop | Odds |
| --- | --- |
| John Cena Makes Appearance | Yes (-250) |
| Ronda Rousey Makes Appearance | Split (-118) |
| The Rock Makes Appearance | Yes (-125) |
| Kevin Owens vs Shane McMahon | Kevin Owens (-455) |
| Brock Lesnar vs Kofi Kingston | Brock Lesnar (-400) |
As you can see, the odds go beyond who wins and loses — as do many sporting events. There are props Europeans can bet on, which is something Americans would love the luxury of having when sports betting. With names such as John Cena, Brock Lesnar, Ronda Rousey and The Rock engrained in WWE culture, there are household names in sports and entertainment that sportsbooks would love to attach to as a sponsor.
What could perhaps push state gaming commissions to finally allow WWE betting in America isn't Fox, the Fox Bet brand, star power or WWE's global fandom — rather a small and relatively unknown wrestling company that is a serious threat to the seemingly monopolized-WWE business — All Elite Wrestling (AEW).
Competition May Expedite Legal American Wrestling Markets
The youngest son of legendary wrestler Dusty Rhodes, Cody Rhodes, left WWE to begin his own start-up company and take on the proverbial "machine." How's he doing? Well, since co-founding AEW, the company has a financial backer in Tony Khan (who is related to Jacksonville Jaguars' owner Shad Khan) and the company is debuting a weekly show of its own this week, which will air on TNT called Dynamite.
❤️ this Tweet for a response from @AEWonTNT with an exclusive message from the champ, Chris Jericho?, about the start of #AEW on TNT Oct 2. pic.twitter.com/eO7rGxFW3T

— All Elite Wrestling on TNT (@AEWonTNT) September 25, 2019
As AEW goes head-to-head with the WWE, sportsbooks may want to take advantage of this as the small wrestling company is quickly becoming a sensation, even to the point that WWE is feeling its breath on the back of its neck. AEW has household names such as Chris Jericho, Kenny Omega and Jon Moxley (formerly known as Dean Ambrose), who can compete with some WWE names today (Roman Reigns, Seth Rollins and so forth).
With two wrestling companies fighting for viewership ratings and airing on large networks (one of which has a sportsbook), grabbing sports bettors' attention to winning the rating war might have the actual wrestling companies themselves become more proactive in allowing American sports betting on their products. And 888sport is taking advantage, releasing odds for their debut on TNT this week.
AEW Dynamite Odds This Week
| Match/Prop | Odds |
| --- | --- |
| Adam Page vs PAC | Split (-118) |
| Cody Rhodes vs Sammy Guevara | Cody Rhodes (-625) |
| Nyla Rose vs Riho | Nyla Rose (-230) |
| Champion After Chris Jericho | Kenny Omega (-134) |
| Jericho Loses Belt Before/During March 1 | Yes (-200) |
The WWE also has a pay-per-view this weekend called Hell in a Cell in which 888sport has odds for, along with a WWE Draft that will take place Oct. 17. The draft will begin on Fox and continue to air into Monday Night Raw on the USA Network. 888sport has a total of 43 different odds available for the WWE Draft in a few weeks, something Fox Bet would probably love having to entice more viewers for the big event in mid-October.
About the Author
Thom Cunningham, a former statistician for STATS, Insights and digital producer for Spectrum SportsNet, has 11 years of sports coverage experience.