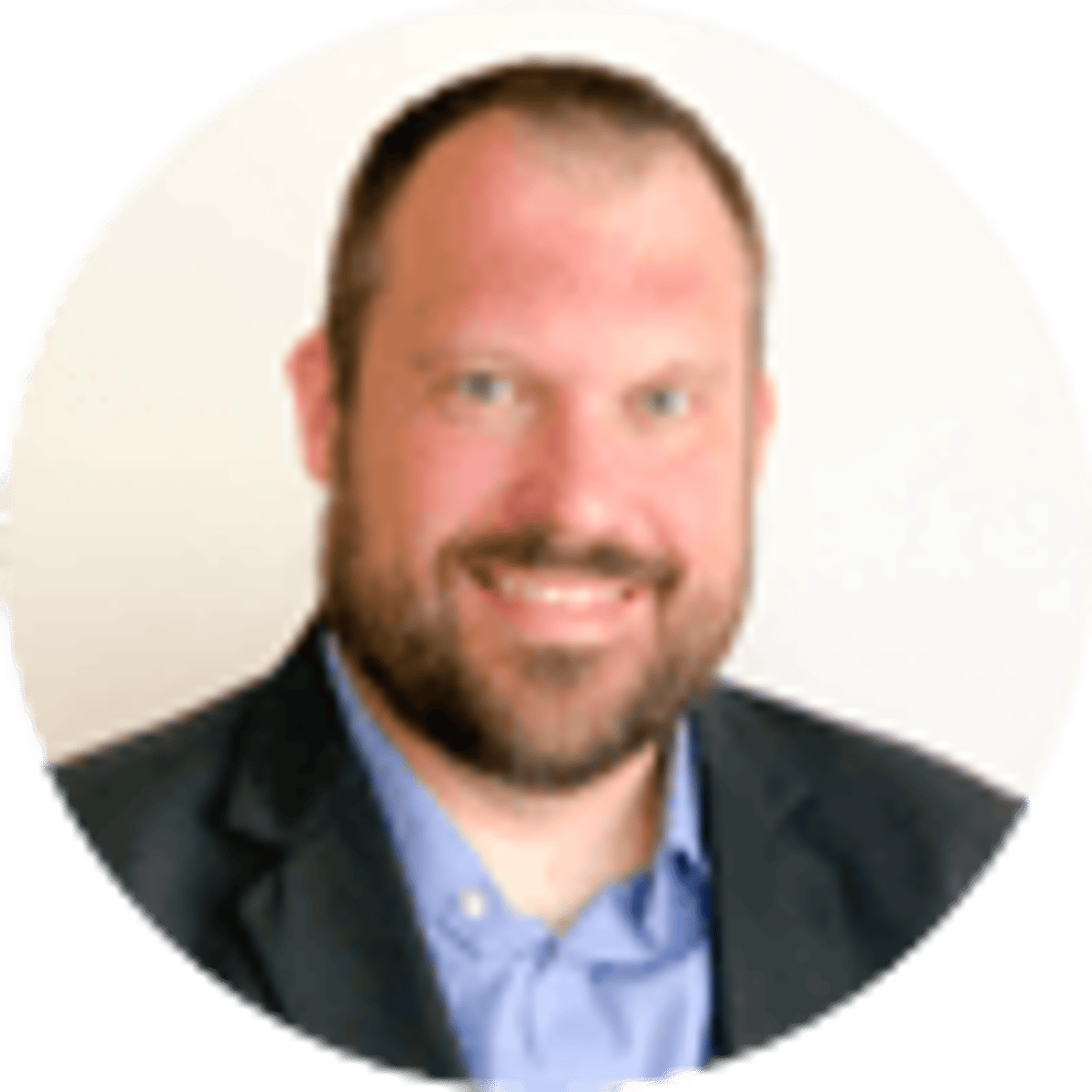 By Kelsey McCarson | | 7 mins
Greatest Boxing Upsets of All-Time Based on Favorite's Odds
20
PLAYERS REDEEMED TODAY!
"Everybody that bet on me is gonna make some serious money," said newly crowned unified heavyweight champion Andy Ruiz at the post-fight news conference after scoring one of the biggest upsets in boxing betting history against previously undefeated heavyweight champ Anthony Joshua back on June 1, 2019.
How big of a boxing betting upset? Let's see where he ranks among the biggest underdogs to win, based off the favorite's prefight odds.
1. James "Buster" Douglas def. Mike Tyson
The Odds: Tyson was a -4200 favorite
Date: Feb. 11, 1990
Result: Round 10 KO
Perhaps the most famous upset in boxing history was James "Buster" Douglas' 10th-round knockout of Mike Tyson in 1990. Tyson was considered unbeatable at the time. He had rolled through a solid group of heavyweights during the second half of the 1980s to become the undisputed heavyweight champion of the world in savage form.
Undefeated and virtually untested during his first 37 professional prizefights, Tyson was a knockout machine who didn't just beat other heavyweights but did so most of the time by producing highlight-reel knockouts.
Douglass, on the other hand, had already suffered four losses as a professional. Tyson entering the ring as a 1/42 favorite seemed like the surest bet in boxing history.
But Douglas boxed even with Tyson over the course of nine rounds before famously unleashing a vicious uppercut in round ten that started Tyson's demise and finishing it with a sharp combination that left Tyson unable to beat the count.
---
2. Evander Holyfield def. Mike Tyson
The Odds: Tyson was a -2500 favorite
Date: Nov. 9, 1996
Result: Round 11 TKO
Too often forgotten among those recounting huge heavyweight championship upsets is Evander Holyfield's shocking demolition of Mike Tyson in 1996. Entering the contest, Tyson had completely annihilated all four of his opponents during his comeback to boxing after a four-year hiatus due the time he spent in prison after being convicted of rape.
Holyfield, on the other hand, had gone 2-2 in his last four fights and had suffered the first stoppage loss of his career in a third fight against Riddick Bowe just one year earlier. Oddsmakers listed Tyson as the 1/25 favorite at the open before settling around 1/10. Some in the boxing media at the time of the event were even afraid for Holyfield's life.
But when the bell rang on fight night, Holyfield surprised everyone when he unabashedly stood without fear in the center of the ring and just threw bombs at Tyson. Tyson tried to answer back only to be outpunched and outmuscled over eleven rounds before Holyfield scored the late stoppage.
---
3. Andy Ruiz Jr. def. Anthony Joshua
The Odds: Joshua was a -2400 favorite
Date: June 1, 2019
Result: Round 7 TKO
Ruiz, 29, from Imperial, California, shocked the boxing world at Madison Square Garden in New York. Coming into his second world title challenge on just about a month's notice as a late replacement opponent for Jarrell Miller, Ruiz rose from the first knockdown of his career in the third to drop Joshua four times over the next five rounds before referee Michael Griffin stopped the fight.
By the seventh round, Joshua, the 1/24 favorite, stood weary-eyed in the corner, concussed with disbelief that Ruiz was standing in the center of the ring hands raised high in jubilation after completing one of the biggest upsets in boxing history.
---
LOOKING TO BET? Check out the top sportsbooks in New Jersey | Pennsylvania | Colorado | Indiana
---
4. Corrie Sanders def. Wladimir Klitschko
The Odds: Klitschko was a -2000 favorite
Date: March 8, 2003
Result: Round 2 TKO
If there's any heavyweight Joshua could now study as the blueprint for his possible future it's Wladimir Klitschko, who suffered an equally devastating stoppage loss early in his career before going on to enjoy one of the longest heavyweight championship reigns in the history of the sport.
Klitschko was a 1/20 favorite in his WBO title defense over South Africa's Corrie Sanders in 2003 for good reason. Klitschko appeared to be a boxing phenom. He was as physically imposing as soon-to-be-retired heavyweight giant Lennox Lewis with the pure athleticism of a much smaller man. In short, like Joshua, Klitschko seemed to have everything.
But like Ruiz, Sanders was a fast-handed power puncher who slipped Klitschko's longer punches to get in close. Once inside, Sanders uncorked hellacious blows to the tune of four knockdowns over just two rounds en route to the shocking TKO victory.
---
5. Hasim Rahman def. Lennox Lewis
The Odds: Lewis was a -2000 favorite
Date: April 22, 2001
Result: Round 5 KO
There was no reason to believe Hasim Rahman could defeat Lennox Lewis when the two fought for the first time in 2001.
After all, Lewis had already established himself as the best heavyweight of a generation by defeating Evander Holyfield in 1999, and perhaps of equal importance was that Rahman's plodding style didn't seem to match up all that well against the sharp-punching Lewis.
The fight played out exactly as oddsmakers expected for the first four rounds. Lewis, the 1/20 favorite, easily kept Rahman at the end of his longer punches with Rahman was mostly flailing about to no avail.
But everything changed during the fifth round. Feeling comfortable and perhaps a bit too cocky, Lewis backpedaled to the ropes smiling after making Rahman miss a series of punches, only to be met a huge overhand right that sent him to the canvas with no hope of recovery. Lewis went down hard and couldn't recover. Rahman had shocked the entire world.
---
Signup to receive your daily tips & picks
Get exclusive offers, expert picks and reviews
---
---
6. James Braddock def. Max Baer
The Odds: Baer was a -1000 favorite
Date: June 13, 1935
Result: Via Decision
In what was considered the biggest upset in heavyweight championship history for over 50 years, James Braddock shockingly outfought heavyweight champion Max Baer, the 1/10 favorite, over the course of 15 rounds to earn the nickname "Cinderella Man" by the boxing media.
The event was famously turned into a book with that moniker written by Jeremy Schaap and later a movie starring Russell Crowe in 2005.
Baer was a heavy puncher who had just won the heavyweight championship by knocking comparative giant Primo Carnera around the ring like a ragdoll until the fight was mercifully halted in the 11th round.
He was also an incredibly hard puncher who had hit opponent Frankie Campbell so hard just three years earlier that the fighter died the next day after being stopped in the fifth round.
Braddock, on the other hand, had already lost 25 fights a professional and wasn't considered anything close to a threat to dethrone the newly crowned champion. Regardless, Braddock outfought Baer over the course of 15 rounds to pull off one of the most shocking upsets in boxing history.
---
7. Muhammad Ali def. George Foreman
The Odds: Foreman was a -700 favorite
Date: Oct. 30, 1974
Result: Round 8 KO
Before being upset by Muhammad Ali in 1974, George Foreman was considered an unbeatable terror. Foreman had won a gold medal at the 1968 Olympics and had simply butchered just about every heavyweight he fought after turning professional.
In fact, Foreman had shockingly annihilated Ali's nemesis Joe Frazier in just two rounds the year prior and did the same to Ken Norton the year after. That Ali was going to step inside the ring with the man who had taken just two round apiece to destroy the only two men to have defeated Ali was a brave thing, but most at the time of the event thought it was a foolish endeavor.
But Ali solidified his legacy as probably the best heavyweight champion in history by defeating the 1/7-favorite Foreman using what Ali described as his "rope-a-dope" strategy. Essentially, Ali did what no fighter is supposed to do by standing with his back to the ropes against a heavy puncher.
Foreman threw the kitchen sink at Ali but "The Greatest" made him miss and landed heavy counters in return until he stopped Foreman in the eighth to secure the upset win.
---
For welcome bonus and offers check out: BetAmerica Sportsbook and Casino.
---
About the Author

Kelsey McCarson covers boxing and MMA as well as other sports for Bookies.com. He also contributes to Bleacher Report and his work has appeared with USA Today, CNN and Fox Sports.