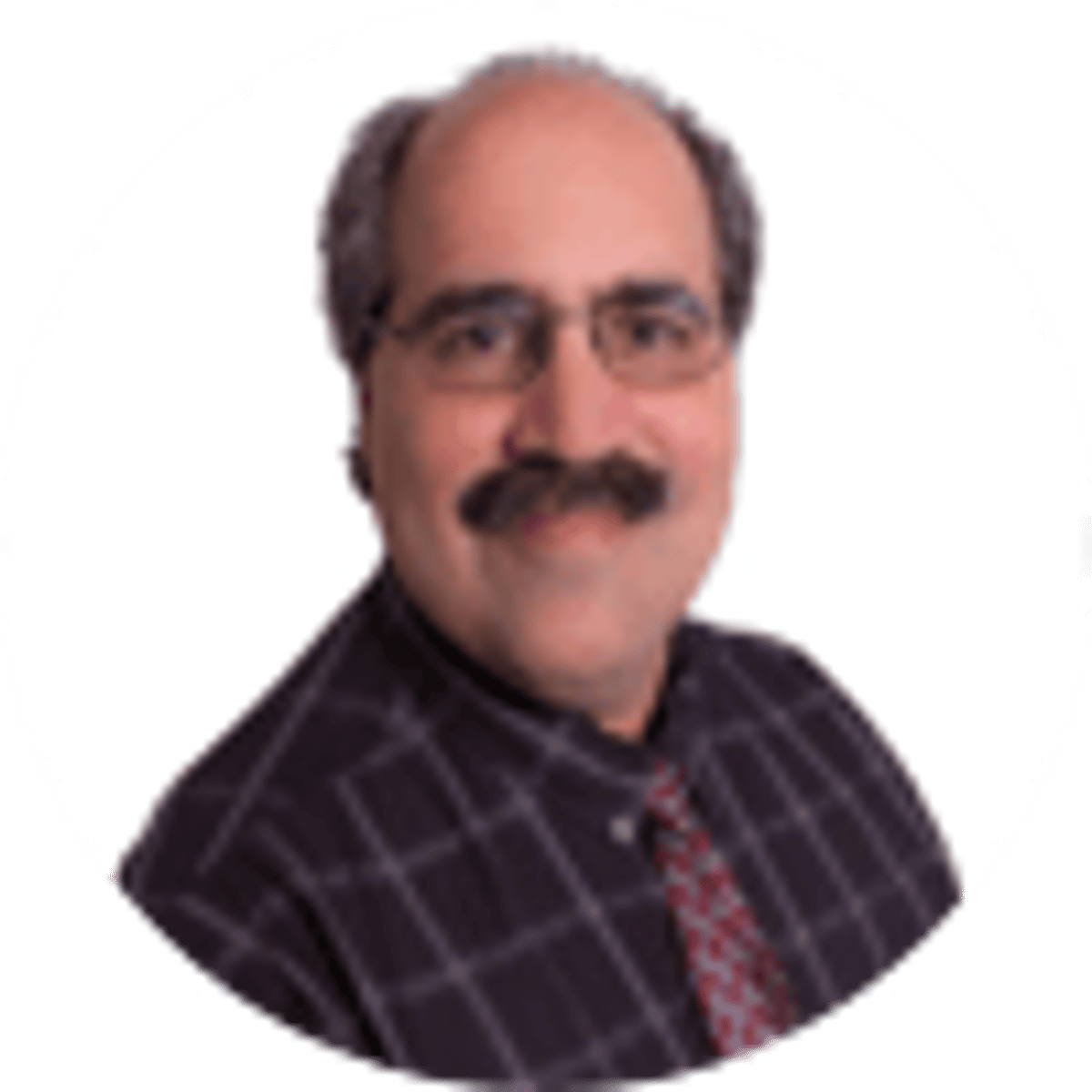 By Michael Kates | | 8 mins
Biden VP Pick Odds: Harris Still On Top But Rice Edges Closer
32
PLAYERS REDEEMED TODAY!
California Sen. Kamala Harris remains the frontrunner to become Joe Biden's running mate with Susan Rice, the former UN ambassador and national security advisor, a close second in odds posted Tuesday morning at British bookmaker Ladbrokes.
According to the popular sports betting site Harris slid slightly to +100, down from -110 over the weekend and well below her all-time best of -200 about a week ago. Rice, who worked in the Obama administration, improved to her best odds yet to be the Democratic vice presidential nominee at +188. A announcement from Biden could come as soon as today.
Michigan Gov. Gretchen Whitmer, who early in the process was in the top tier of contenders only to fall to +4000 as recently as Friday, remains third in the odds at +650, down from her best of +500 on Saturday. Her odds had surged after reports she flew to Delaware for a final interview with Biden.
Gov. Gretchen Whitmer went to Delaware to meet with Joe Biden as he nears the announcement of his vice presidential choice, two high-ranking Michigan Democrats tell the @AP. https://t.co/Rl8QAmxsl5

— AP Politics (@AP_Politics) August 8, 2020
Harris has long been the favorite, but Rice was +2500 to be Biden's running mate before reports emerged in June that she was one of six women seen as serious contenders. Joining Rice, Harris and Florida Rep. Val Demings on the list at that time were Massachusetts Sen. Elizabeth Warren, Atlanta Mayor Keisha Lance Bottoms and New Mexico Gov. Michelle Lujan Grisham.
According to the betting apps Demings moved up considerably on Tuesday from +2000 over the weekend to +1200.
---
CHECK OUT: Complete Odds In Key 2020 Senate Races
---
2020 Democratic Vice Presidential Betting Odds
| Candidate | Odds |
| --- | --- |
| Kamala Harris | +100 |
| Susan Rice | +188 |
| Gretchen Whitmer | +650 |
| Val Demings | +1200 |
| Tammy Duckworth | +1600 |
| Elizabeth Warren | +1800 |
| Michelle Obama | +2000 |
| Karen Bass | +3300 |
| Keisha Lance Bottoms | +5000 |
| Stacey Abrams | +6600 |
| Michelle Lujan Grisham | +6600 |
| Amy Klobuchar | +10000 |
Odds via Ladbrokes updated Aug. 11
A Closer Look At The Top Contenders
Kamala Harris
Harris endorsed Biden roughly three months after ending her own campaign. A former prosecutor and California senator since 2017, Harris waited until Warren dropped out of the race before throwing her support to Biden. Harris' campaign largely exceeded expectations and gained strong momentum early before fizzling out in the polls. She is also considered more moderate and has been out in front with issues of police and race, likely boosting her odds.
Susan Rice
Rice worked closely with Biden when he was vice president, is personally close with him as well, and has been a particular vociferous critic of the Trump administration. She had considered challenging Republican Sen. Susan Collins of Maine but decided against it.
---
NEW: Ontario Sports Betting Is Now Live!
---
While she has never held elected office, she has extensive foreign policy experience. But Rice has also been a Republican target for years over the Benghazi attack and disproven allegations she spied on Michael Flynn, Trump's first national security advisor (records declassified by the Trump administration show no evidence that she improperly accessed any information).
Gretchen Whitmer
Whitmer last week grabbed the national spotlight for a second time on a national issue when she declared racism a public health issue in Michigan.
Today, I declared racism to be a public health crisis in Michigan and created the Black Leadership Advisory Council.#COVID19 has highlighted what Black & Brown communities have always known — inequities caused by systemic racism can be deadly.

We're confronting this head on. pic.twitter.com/Jem2Sj8QsB

— Governor Gretchen Whitmer (@GovWhitmer) August 5, 2020
She had emerged on the national scene after President Donald Trump said in March he had a "big problem" with Whitmer, whom he later referred to as "the woman in Michigan," as Whitmer pushed hard for more medical supplies and assistance from the federal government. She continued to press Trump after he engaged with Whitmer, who also delivered the Democrats' response to Trump's State of the Union Address in February.
Trump's choice of words and Whitmer's strong response placed her directly in the national spotlight, and her response to Trump's attacks and the escalating coronavirus crisis moved her near the top of the oddsmakers' list, especially after Biden indicated he was seriously considering her.
Val Demings
Demings, the former Orlando, Florida, police chief who is in her second term in Congress, was selected by House Speaker Nancy Pelosi to be an impeachment manager.
Several factors could be playing into Demings' rise in the odds. There has been an increasing call from within the party to pick an African-American woman, especially after Biden's gaffe this spring when he told an interviewer, "If you have a problem figuring out whether you're for me or Trump, then you ain't black." Biden said he was sorry about the comment.
Demings said in May during an appearance on CNN's "State of the Union" that Biden was right to apologize and ripped Trump's "gall" of going after Biden over the remark. It was the full-throated defense a candidate would like to see from a potential running mate.
There is also an electoral argument to be made. Even though VP nominees don't move the needle much, a small shift in Florida could make a huge impact, and Demings is extremely popular in her district and along the pivotal I-4 corridor. She has law enforcement chops, which is appealing to more moderate voters, but also was extremely strong as an impeachment manager.
---
LOOKING TO BET ON SPORTS? Check out the top sportsbooks in Arizona | New Jersey | New York | Pennsylvania | Colorado | Indiana
---
Tammy Duckworth
Duckworth was elected to the House of Representatives on 2012, serving two terms before winning her Senate seat in 2016.
After her service in the Iraq War, she served as the Director of the Illinois Department of Veterans Affairs from 2006 until 2009 and was credited with starting a program to help veterans with post-traumatic stress disorder and veterans with brain injury.
For two years she served as the Assistant Secretary of Public and Intergovernmental Affairs for the United States Department of Veterans Affairs prior to running for Congress.
Elizabeth Warren
Warren has been a strong voice amid the coronavirus crisis and has unveiled details of both a coronavirus response and recovery plan. Multiple polls find her to be the most popular pick among Democrats, especially progressives. However, Massachusetts has a Republican governor, who would get to fill her seat until a special election is held. While that might only present a short-term roadblock, it might not be something the Democrats want to mess with, given a narrow Senate majority might be in the balance.
---
LOOKING TO BET ON SPORTS? Check out the top sportsbooks in New Jersey | Pennsylvania | Colorado | Indiana
---
Karen Bass
Bass has reportedly been seriously vetted by the Biden team, but is she one of the four Black women on the short list to be his running mate? There is a growing belief is that the congresswoman for Los Angeles is rising. A former physician assistant and nurse, Bass has seen her national stature elevated amid the racism and coronavirus crises. She is described as persuasive without being over-the-top and is trusted by the left wing of the party.
Keisha Lance Bottoms
Bottoms, who was elected Atlanta mayor in 2017, earned considerable praise for her handling of protests over George Floyd's death as well as decisive action after the fatal shooting of Rayshard Brooks by police in a Wendy's parking lot. Georgia could be a swing state, though how much she moves the needle is unclear. She also has been vocal about the recent travesty of a primary election in the state.
Michelle Lujan Grisham
The lone Latina on the reported short list and the first Democratic Latina woman to serve as governor in the United States, Grisham served in the U.S. House of Representatives from 2011-2018. She was the state's secretary of health and her early bet on aggressive COVID-19 testing has earned praise.
About the Author
Michael Kates is Managing Editor at Bookies.com. Previously, Mike was the Managing Editor at FanRag Sports and Associate Sports Editor at the Chicago Tribune.