Johnny Avello Betting Insight As Oscars 2021 Finalists Announced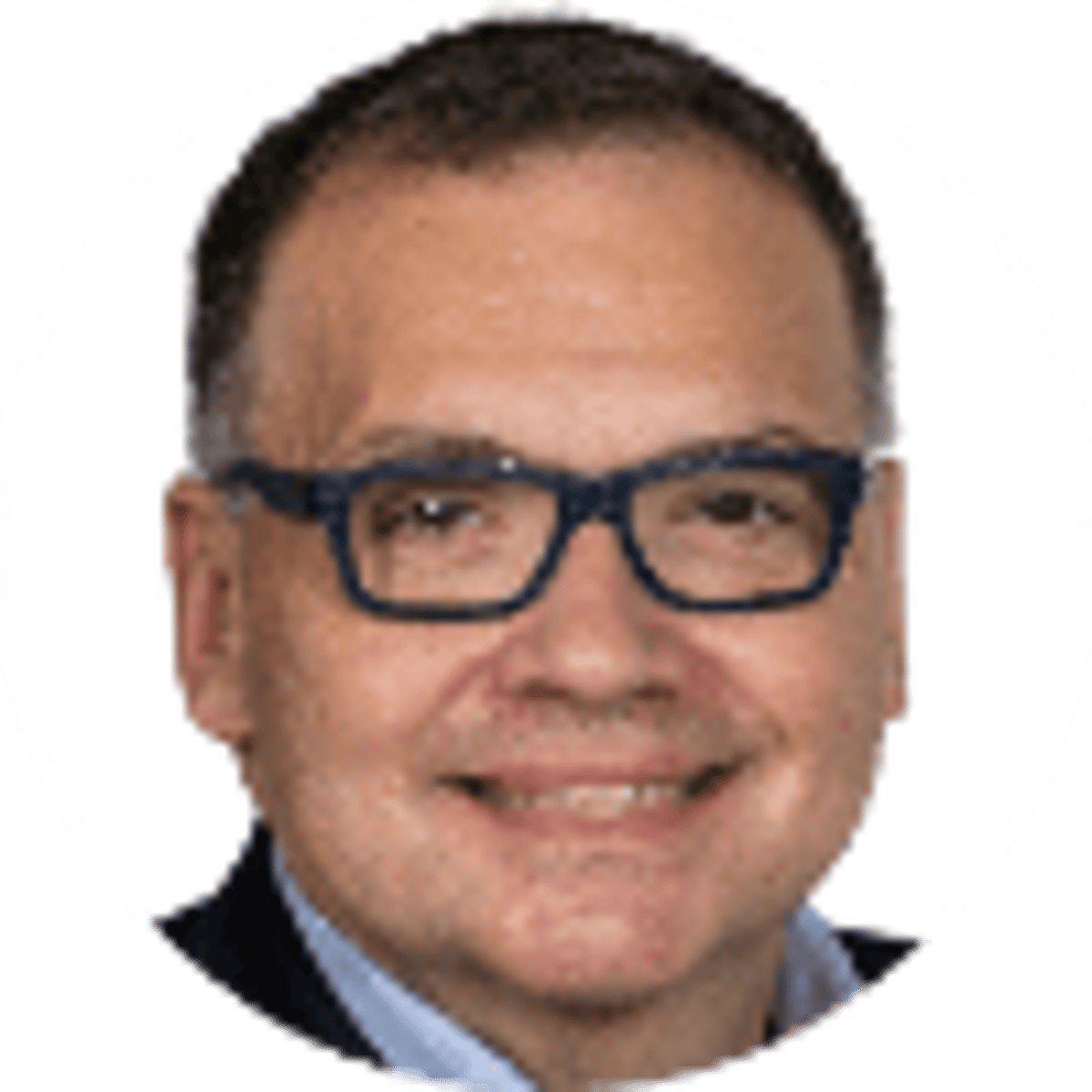 By Bill Speros | 9 mins
"Mank" led the way with 10 nominations and "Nomadland" remained in the spotlight as an overwhelming favorite for Best Picture as finalists for the 93rd Academy Awards were announced on March 15.
Winner of the Best Picture-Drama at the Golden Globes, "Nomadland" was nominated for Best Picture and saw Chloé Zhao and Frances McDormand nominated in the Best Director and Best Actress categories, respectively. Oddsmakers at DraftKings ➜ have slotted "Nomadland" as a prohibitive -670 favorite in the Best Picture category.
Eight films were nominated for Best Picture. "The Father," "Judas and the Black Messiah," "Minari," "Promising Young Woman," "Sound of Metal" and "Trial of the Chicago 7" were chosen in addition to "Mank" and "Nomandland."
---
CHECK OUT: Complete Oscars Odds & Betting Guide
---
Legal betting on the Oscars will be available in Michigan for the first time in 2021. The Michigan Gaming Control Board announced on April 12 that every major Academy Awards category will be available for bets. Legal Oscars betting returns for 2021 in New Jersey and Indiana as well. No one is more excited about the prospect than DraftKings Head of Race and Sports Betting Johnny Avello.
A fixture on the Las Vegas Strip since the late 1970s before joining DraftKings three years ago, Avello first set odds on the Academy Awards back in 1994. Even though no sportsbooks in Las Vegas could take the action, his odds were the standard used by both Hollywood and media to set the field. Here are his thoughts on the 2021 finalists in four key categories and their odds.
Breaking Down The 2021 Oscar Finalists
Best Picture
Congratulations to the Best Picture nominees! #OscarNoms pic.twitter.com/UaSUkyrvha

— The Academy (@TheAcademy) March 15, 2021
Since it won at the Globes, "Nomadland" has gained publicity and audience. It is showing in limited theatres, in addition to on Hulu. The move tells the story of a woman who lost her economic livelihood in the Great Recession and wanders through the American West living her best life along the way. It is the favorite at -670 at DraftKings and -527 at PointsBet (Michigan only). "The Trial of the Chicago 7" is second choice at +600 at DraftKings and "Minari" is third at +1400.
Avello's Take: "Nomadland" is going to be the favorite and it did win the Golden Globes (for Best Picture - Drama). But because a movie or an actor just won there that doesn't necessarily mean they're going to win the Oscar. The Hollywood Foreign Press is about 90 to 100 people that are voting, and in the Academy, there are (more than 9,000).
"So, you're going to get a little bit different vote and you're going to get a few more surprises than you would get for Golden Globe. But "Nomadland" is going to be the favorite. "The Trial of the Chicago 7" is going to be the one movie I think can give it a run, but when it's all said and done, I think it's "Nomadland."
Best Actress
Congratulations to the Leading Actress nominees! #OscarNoms pic.twitter.com/z8dFO81wWD

— The Academy (@TheAcademy) March 15, 2021
This will be the toughest category for both voters and bettors. Viola Davis has now been nominated in this category more than any other Black actress. She was a force in "Ma Rainey's Black Bottom" and is +200 to win -- but so was Carey Mulligan in "Promising Young Woman," and she is the current favorite with DraftKings at +125. Andra Day stunned everyone with her win at the Golden Globes for her poignant portrayal of Billie Holiday and is +600. Bettors might want to look for a price here given the power top-to-bottom.
Avello's Take: Andra Day ("The United States vs. Billie Holiday") did a great job, so I don't want to take anything away from her and maybe she deserved it, but I was surprised when she won. This one is going to be way, way more wide open than just Andra Day winning this.
Carey Mulligan has been getting some pretty good buzz lately from "Promising Young Woman." She just came out of nowhere. She's certainly going to be a contender and as well as those other three: Viola Davis ("Ma Rainey's Black Bottom"), Frances McDormand (+400) and Andra Day. This is a close one. This is a little too close to call right now. We'll see how things shake out over the next few weeks.
Best Actor
Congratulations to the Leading Actor nominees! #OscarNoms pic.twitter.com/zcxskAgt6Q

— The Academy (@TheAcademy) March 15, 2021
The late Chadwick Boseman delivered a riveting performance as a brash trumpet player in "Ma Rainey's Black Bottom." It was his final role before his death due to cancer last year. He is the prohibitive favorite at -1667. Anthony Hopkins' role as an elderly man losing touch with his reality in "The Father" strikes home hard for anyone with family members dealing with dementia. He's second choice at +700 at DraftKings.
Avello's Take: This is a slam dunk. I never would say anything are locks and can't lose, but I think Chadwick Boseman. Remarkable performance in "Ma Rainey's Black Bottom" . . . The only one I believe that could have an outside shot of beating him is Anthony Hopkins for "The Father." And the reason that Anthony Hopkins is the second choice, maybe a little further back than he should have been, is because the film was a late release. A lot of people haven't seen it."
Best Director
Congratulations to the Directing nominees! #OscarNoms pic.twitter.com/G5gRRVWm9Z

— The Academy (@TheAcademy) March 15, 2021
Zhao won this category at the Globes and the Director's Guild honor as well. She is the prohibitive favorite at -3335, with David Fincher ("Mank") the second choice at +1000.
Avello's Take: I feel the same way about the director as I do about Best Picture. Chloé Zhao for "Nomadland" is going to win this. She won at the Golden Globes .. The director that wins (the Director's Guild award for Best Director, which Zhao won on April 10) usually goes on to win the Oscar. She's an overwhelming favorite."
Big Changes Await Oscars In 2021
It's #OscarNoms morning! Tune in to see this year's nominees. https://t.co/eY8qjcwXYM

— The Academy (@TheAcademy) March 15, 2021
The 93rd Academy Awards will air on ABC on April 25 starting at 8 p.m. Films released between Jan. 1, 2020 and Feb. 28, 2021 are eligible to be honored. The Oscars ceremony was delayed two months this year as Hollywood struggled in how to deal with the COVID-19 pandemic. Theatres were shuttered. Productions were halted. Film releases were either postponed or shelved all together.
The Golden Globes telecast was widely panned and a ratings dud. The Oscars, too, has been hit with declining TV ratings in recent years. This year, nearly all of the top films nominated did not enjoy strong theatrical runs.
"People may have tuned in and turned it off. There was something about the two hosts (Tina Fey and Amy Poehler) being separated. It didn't seem to work as well. Just the whole ambiance of where they were and who was in the crowd, it just didn't have the feel of the old Golden Globes," Avello said. "The Oscars is a little bit more under control than that. I think the Oscars is going to try to do a good job with it. And the gambling is certainly going to help."
For the first time, movies that did not actually run for an extended period in theatres are eligible. The Academy of Motion Picture Arts and Sciences has also bolstered its membership in recent years, adding thousands of new members. These new voters have begun to deliver a message.
"The old school voters were given notice," Avello said. " These new voters are saying: 'What you do every year, year in and year out is more the same. You're not looking deep enough into this.' And so, you take that with the new mix of voters, and I think you will see some surprises."
The influx includes members of color, women and international members. This year, 9,362 members are eligible to vote, an increase of 893 from last year. It's the most ever.
"Women are going to get a better look than they've gotten in the past for director," Avello said. "There's some women now that are voting saying: 'Hey guys, you know, we're here. You're not noticing us. So that helps Chloé out for the director side."
A Look At Oscar Betting
Avello was director of race and sports betting at the Wynn in Las Vegas for 13 years before he left for DraftKings in 2018. His Oscar odds were popular on and off the strip and started plenty a conversation.
"It was great coffee table chatter. People really used to come in the book to take the sheets, I had Oscar parties every year at the Wynn," Avello said.
Last year, DK offered betting on 24 Academy Award categories in New Jersey. It posted a $1000 limit per category per account. Oscars betting was also available in Indiana in 2020.
Avello has also set odds on the Grammy, Emmy and Tony awards, in addition to multiple reality TV shows.
"It's something that's kind of personal. I really, I love it. I mean, I love all entertainment and I've been setting odds on entertainment for years. It's something that I enjoy doing. And if you can bet on it, I'm even more excited about it," he said.
About the Author

Bill Speros is an award-winning journalist and editor whose career includes stops at USA Today Sports Network / Golfweek, Cox Media, ESPN, Orlando Sentinel and Denver Post.
Our trusted sports betting partners bring you safe and fun playing experiences