Kentucky Derby 2022: Chasing The Perfect Mint Julep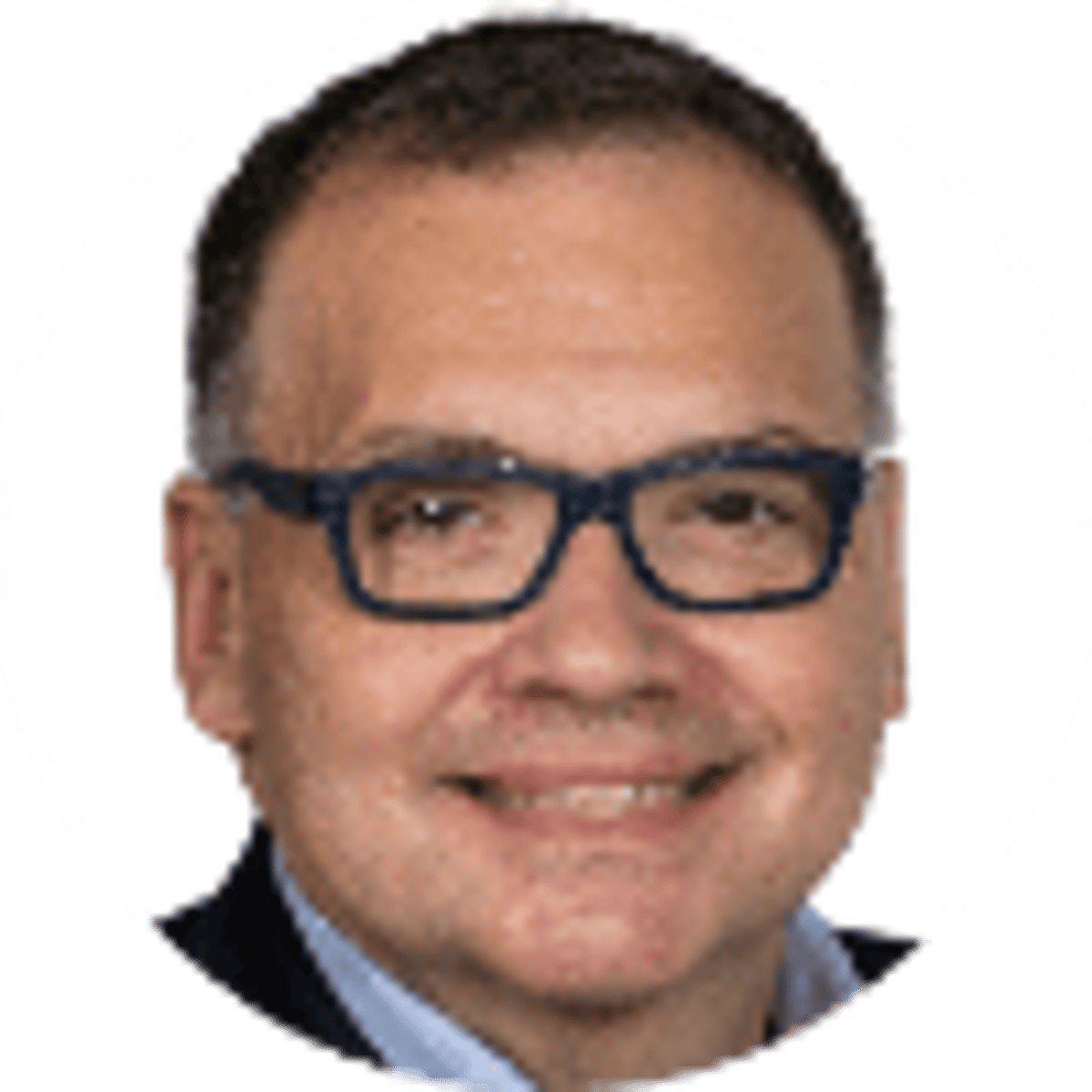 By Bill Speros | 9 mins
The 148th Kentucky Derby goes to post Saturday at 6:57 p.m. at Churchill Downs in Louisville. The race brings together more than 150,000 people on site and millions more watching on TV. The first leg of horse racing's Triple Crown is as much spectacle as a race.
Among the mandatory staples on Derby Day: Glorious hats, roses for the winner, losing tickets tossed aside, winners rejoicing, and the mint julep.
The mint julep has been a necessary ingredient and the official drink of the Derby since the days of Seabiscuit. Each year, about 120,000 mint juleps are served on Friday and Saturday on Derby week at Churchill Downs.
Much like horse racing continues to evolve, so does the search for the perfect mint julep.
The basics for a mint julep are simple:
Bourbon
Sugar/Syrup
Mint leaves
Ice
A glass or silver cup
The magic lies in the mixture. Even those five ingredients are not the subject of settled bartending science, but they are the post position in this discussion.
Where and how you go from there depends on your taste and tradition. While the Racing Form may give you an objective breakdown of each entrant in the Derby, the recipe for your "perfect" mint julep leaves nothing to data and everything to the imagination.
And the best part is that you can try and try again until you get it right – as long as you're not driving.
---
RELATED: How Much Would You Win Betting On the Derby Favorite Each Year?
---
What Makes Bourbon, Bourbon?
One way to gauge the impact of the mint julep on Derby Day lies in the corporate sponsorship of the race. The Derby is "presented by Woodford Reserve." The distillery's parent company, Brown-Forman, owns several brands, including Jack Daniel's.
And if you are of legal drinking age, you can't have a mint julep without bourbon.
Bourbon is a type of whiskey made under very specific and strict rules. Whiskey is fermented from various types of grains. Bourbon is a younger whiskey and must be made using at least 51% corn, aged in new charred barrels made from American white oak, and distilled in the United States. The mixture of grains beyond corn often determines its flavor.
Bourbon must be at least 80% proof and in general, is sweeter than other whiskeys.
Between the Kentucky Oaks on Friday and the Derby day itself, Woodford Reserve will go through more than 10,000 bottles of Old Forester Mint Julep Ready-To-Serve cocktail mix, 1,000 pounds of mint and 60,000 pounds of ice.
The 'Perfect' Mint Julep Recipe
Those numbers won't be a problem at your house or mine.
So what are the secrets to getting it right with a mint julep?
We went straight to the top on this one and asked Woodford Reserve Master Distiller Chris Morris.
"Always make each julep fresh, one at a time. Ask your guest how sweet or minty they like their Julep because 'one size does not fit all,'" Morris says. "My best tips for making a mint julep at home are to have plenty of crushed ice, fresh mint and a good quality simple syrup. My suggestion is to rub your glass with the mint leaves, add 2 oz of Woodford Reserve Bourbon and a splash of simple syrup. Then fill with crushed ice and stir, next add your sprig of mint as a garnish and top with more crushed ice. Don't forget the sipping straw."
And here is perhaps the most important tip: "You drink a Julep from the bottom up so don't try to sip it like a standard drink - always use a cocktail straw."
Even with the requisite corporate plug, this sounds like a winning strategy if there ever was one.
The official mint julep recipe as listed on KentuckyDerby.com includes:
2 oz. Woodford Reserve
1/2 oz. Simple Syrup
3 Fresh Mint Leaves
Crushed Ice
Simple syrup is a version of sugar, water and mint flavors.
Mix them as Morris recommends and adjust to taste. Do you favor more sweet or more alcohol?
Since you likely won't be serving thousands of drinks on Derby Day, you can be a bit more precise in serving the "perfect" mint julep. The biggest difference in various Derby-themed mint julep recipes lies between those that call for sugar and those that use syrup, flavored or otherwise.
Southern Living offers a simple mint-syrup recipe if you'd like to make your own. It calls for a mixture of 1 cup of sugar into 1 cup of boiling water. Stir in the sugar until it dissolves. Remove from heat. Add the mint. Let it cool. Pour in a glass jar with the mint. Cover and chill for 24 hours. Remove the mint. And serve.
If you forget to pre-make your syrup, you can buy it pre-mixed, or go with sugar and mint in their unmixed forms.
Then it becomes a matter of mixology.
As far as using "water" or "seltzer" in a mint julep, that's been considered heresy for a century. "No person of ripe intelligence and sound taste could possibly hold that a mint julep should contain water," wrote the New York Times in 1911.
We're sticking with the "no water" rule in 2022.
Perfection remains in the mouth of the drinker.
The History of the Mint Julep
What we consider a mint julep in the United States can be traced back to the 1862 version of Jerry Thomas' "The Bar Tenders Guide." That book called for a mint julep using a mix of cognac and Jamaican rum instead of bourbon, mint, water, and white sugar on top.
"In the 1800's it was considered a morning drink. People working on horse farms or in the horse-racing industry during this time period may wake up with aches and pains. You didn't have aspirin and other pain medication in those days so you would make a mint julep; bourbon to soothe your aches and pains, sugar to give you some energy and mint to help open the eyes," Morris explained.
An 1888 "Bartender's Manual" by Theodore Proulx cites bourbon as the mint julep's alcoholic component.
It's not just the alcohol that has varied across the years.
The glass, for many, is a silver or metal tumbler. The ice can be cubed or crushed. The sugar can be granular or syrup. The amount of sugar, alcohol, and how the mint is used, are all subject to taste and preference.
The mint julep faded from prominence in the late 20th century and became a carnival-like accessory at the Derby, rather than something to be savored and enjoyed.
Photo Courtesy Gary Bogdon
During his time with Woodford Reserve, which began its association with the Derby in 1999, Morris pushed to improve the product served on Race Day. It had become too sweet and too minty. More like a candy than a drink.
"Outside of Kentucky, you would rarely find a bar that served mint juleps," Morris said. As he worked to educate the patrons at Churchill Downs and elsewhere on how to properly make the drink, the quality and quantity of mint julep increased nationwide.
'Soon I was making mint juleps on national television and consumers across the country began to make them at home during their Derby parties," Morris said.
And drinking a mint julep is no longer simply confined to the first Saturday in May.
If your favorite watering hole doesn't serve them, feel free to share this story as an explainer.
Louisville Offers an Abundance of Choice
Louisville is the home of the Derby and Ground Zero in the search for the perfect mint julep.
Gary Bodgon is a Louisville native and photographer who captured his first Kentucky Derby on film in 1978, the same year Stevie Cauthen rode Affirmed to the win and eventually the Triple Crown.
Bogdon grew up in the Louisville area and has photographed "the fastest two minutes in sports" more than 30 times, shooting the race for the likes of Sports Illustrated.
Now a commercial and editorial photographer, Bogdon boasts an impressive collection of both Derby photos and official mint julep glasses. He began collecting the glasses with his late mother back in the 1980s. "My mom and I would go searching around antique stores for the missing year's glasses. It was a fun thing we did together," he said.
Photo Courtesy Gary Bogdon
Bogdon appreciates the mint julep and its role in both the Derby pomp and circumstance.
"It's more about the traditions than anything," he said. "The Derby and Churchill are steeped in pageantry and tradition - the colors of the jockey silks, sights of big hats, sounds of horses running and the bugler before each race along with the singing of "My Old Kentucky Home." A mint julep is just part of it."
And a good mint julep adds the right touch of flavor to what is already a spectacular moment.
"When they tell the jockeys 'Riders Up' and you hear 'Ladies and Gentlemen, the horses have reached the starting gate. It's now post time,' I still get goosebumps. Whether I'm there or watching it on TV at home. It's all part of being from Kentucky or growing up there - it never leaves you. And it's Kentucky bourbon."
There are several notable drinking establishments around Louisville that offer their own specific touches on the "standard" mint julep.
For Collis Hillebrand of 610 Magnolia in Louisville, bourbon remains the most important ingredient in the mint julep.
"You'll want something you'd want to drink on its own. Then, of course, you'll want fresh mint."
Diners and drinkers at 610 Magnolia this year can enjoy a watermelon julep called "Go Baby Go."
It is made by muddling fresh mint in the glass and adding two ounces of bourbon and one ounce of a house-made watermelon simple syrup.
"Shake with ice. Strain over fresh ice. Garnish with fresh mint and a small watermelon cube."
And you don't have to stop with watermelon.
"I like Juleps that explore the use of different types of mint, like chocolate mint, pineapple mint and lemon mint as well as non-traditional sweeteners," Morris said. "Try sweetening your Julep with a honey simple syrup, or one made with sorghum. I have also used homemade nut orgeats as well. Have fun."
The place of the mint julep on Derby Day is well-earned. "Your trip to the Kentucky Derby isn't complete without having a mint julep," Hillebrand said.
That holds if you're watching in person or not.
*Top photo courtesy of USA Today.
About the Author

Bill Speros is an award-winning journalist and editor whose career includes stops at USA Today Sports Network / Golfweek, Cox Media, ESPN, Orlando Sentinel and Denver Post.
Our trusted sports betting partners bring you safe and fun playing experiences