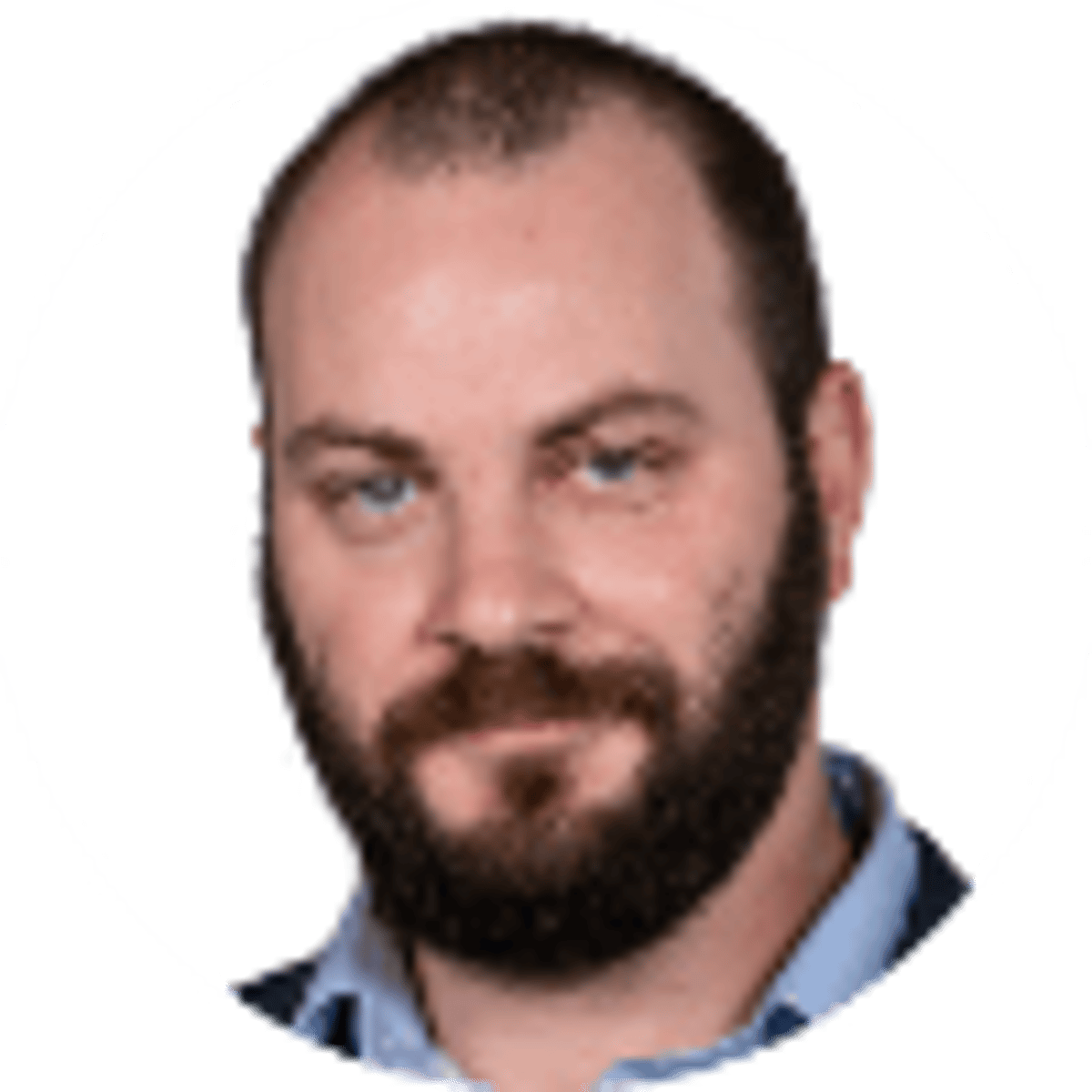 By Dan Kilbridge | | 15 mins
Next PGA Tour Golfer To Join LIV Odds: Matsuyama, Young to Join Cam Smith?
76
PLAYERS REDEEMED TODAY!
The LIV Golf series is nearly halfway through its first season, with a fourth event on tap Sep. 2-4 in Boston. And while the start-up has been met with mixed reviews, the golf betting odds continue to go up as action comes in on the new tour.
While LIV players lost a court battle and weren't able to compete in the FedEx Cup, the series continues to make headlines with its talent acquisition – none bigger than World No. 2 and British Open champ Cam Smith, who has officially signed on and will tee it up in Boston for his first event.
Smith is the key piece in the latest wave of acquisitions, which also includes Joaquin Niemann, Harold Varner III, Marc Leishman, Cameron Tringale and Anirban Lahiri. It's another decent haul with two of the top 25 players in the world in Smith and Niemann (No. 19). Landing Smith didn't come as a surprise given recent reports, with our -600 odds on Smith as the next top player to depart landing true. And the speculation rages on as far as future additions go.
However, Tiger Woods and Rory McIlroy led a meeting with roughly 20 of the best players on Tour at last month's BMW Championship and discussed major changes to prevent others from jumping to LIV. Those changes will go into effect in 2023, with smaller-field events and bigger purses for the best and most popular players. They'll also give every Tour player $500,000 at the start of each season to cover expenses - any winnings will count against that sum and players who earn less than $500,000 in a given year will keep the difference.
Woods and McIlroy also announced a new technology-focused primetime golf series set to debut in 2024. Players will compete in a stadium environment with 3-on-3 matches and the payouts sound lucrative.
Players reportedly left that meeting in unanimous agreement on a path forward, representing a major step for the PGA and another twist in the battle for the future of golf. It seems several players who had intended to join LIV have since decided to remain on Tour as a result.
For as much criticism as LIV has received over its intentions – presumably, to help reshape Saudi Arabia's image through sports rather than its record on human rights – leader Greg Norman & Co. have managed to lure top players away from the PGA Tour.
That includes Brooks Koepka, who had previously stated his intentions to remain loyal to the Tour on several occasions, along with others like Dustin Johnson, Louis Oosthuizen and Abraham Ancer as the most competitive golfers in terms of world ranking.
Things are getting tense at Tour headquarters. This is a key recruiting period for LIV with the major season concluded, and several more big names could reportedly jump ship in the coming weeks.
These LIV fields remain extremely weak at the bottom and are comprised mostly of former stars well past their prime, anonymous journeymen and amateurs. Notable exceptions outside the top 25 include Bryson DeChambeau, Talor Gooch and Patrick Reed.
It goes without saying this sampling of players includes some of the least popular players on Tour and still isn't large or relevant enough to gain serious traction from a viewership standpoint. But LIV is not interested in the numbers at this point and has unlimited funds to burn while attempting to recruit additional talent.
Johnson and Smith are the only departures that some considered truly shocking, but we know LIV isn't done trying to lure players away from the Tour with promises of insane wealth. Those recruiting efforts certainly aren't limited to the top 25 players, but seeing any further departures from the upper-echelon in the coming weeks would be a serious concern for Tour commissioner Jay Monahan.
Looking at the current top 25, we've examined public comments from the remaining 21 players in order to look at the golf odds that any one of them would jump ship and commit to LIV in the near future.
Who Will Leave PGA Tour Next For LIV Golf?
Odds are created by our Bookies.com team and do not reflect odds that may be available on legal betting sites and betting apps.
Hideki Matsuyama, +350
World Ranking: 16
No player has seen more recent speculation in both directions than Matsuyama. He was reportedly a done deal to eventually head to LIV thanks to a massive signing bonus, but it's since been reported that Matsuyama has decided to stay on Tour. We still have him as the most likely top-25 player who could make the jump - the offer was rumored to be astronomical and it's possible Matsuyama is waiting until after the President's Cup and the ZoZo Championship in his native Japan. But we have lengthened his odds as it seems like Matsuyama could certainly decide to stick around.
The 2021 Masters champion deals with more on-site media than anyone other than Tiger Woods due to the massive interest in Japan. It visibly wears on him throughout the week and the potential for fewer media obligations and fewer tournaments could be very tempting for Matsuyama. But after looking over several recently-disclosed LIV contracts, that doesn't seem to be the case, with a lot of media requirements and contractually-obligated glad-handing in store for the defectors.
Sungjae Im, +450
World Ranking: 18
Im certainly isn't hurting for money coming off a T-2 finish at the Tour Championship and a $5.75 million payout. LIV has been hitting the international angle and would love to form a Korean team if given the chance, but we don't know if top choices like Im, Tom Kim and Si Woo Kim are or have ever been in serious talks.
Im is a daily fantasy sports legend for his remarkable consistency in his early years on Tour. He's still only 24-years-old and the Tour lifestyle doesn't seem to bother him at all. In fact, the dude played an insane 35 tournaments in his first full season, during which he didn't own a residence and lived out of a suitcase from hotel-to-hotel. So the allure of fewer golf tournaments doesn't seem like a strong selling point. He also recently issued a statement regarding his current position.
"Rest assured that I am fully committed to the PGA Tour," Im said. "It has been my lifelong dream to compete on the PGA Tour and I am blessed to have this platform to be able to play with and against the best players in the world. For the record, I would also like to state publicly that I have no affiliation with, and have no intention of discussing an affiliation with, the LIV Tour."
Patrick Cantlay, +450
World Ranking: 4
Cantlay is one of the most emotionally-guarded players on Tour. We hadn't heard much from him on LIV until he was recently asked if he'd received an offer. His answer didn't exactly kill any speculation and the video caught fire on Twitter because he danced around the question in such comical fashion.
"My team handles all that kind of stuff, whether it be just any of the sponsors that I have or anything in that department. I haven't had any direct contact with them recently. So I really, you know, I don't have anything like that outstanding," Cantlay said.
However, Cantlay was at the meeting in which all players reportedly left on the same page. That seems highly significant given recent developments.
Xander Schauffele, +450
World Ranking: 5
While Xander's name has floated out there several times as well, it's tough to know where the smoke is coming from. Some of the "rumors" were almost certainly leaked intentionally by LIV to create the appearance of a gold rush, but many of those rumors have seemingly fallen flat. Schauffele was pretty clear recently when he laid out his priorities and he also attended the players meeting. But his name continues to get thrown around.
"I'm not the first one to sit here and lie to somebody, the numbers being thrown around are very obnoxious," Schauffele said. "There are certain numbers that even fans of mine, if they looked at it and they'd tell me I'm an idiot for not going, but right now, I'm 28-years-old, I want to win major championships, I want to win PGA Tour events, and I really think we can make this product on the PGA Tour, it's been the best and now there is competition, and we can keep it the best with the talent we have, we just kind of need to unify and keep it together."
---
RELATED: Dustin Johnson's LIV Paycheck vs Tiger Woods' All-Time PGA Tour Earnings
---
Cameron Young, +450
World Ranking: 17
It seems many were fooled by one erroneous report that had Young as a done deal to sign with LIV. Young's camp was quick to squash that speculation and it sounds like he's absolutely in sync with the rest of the top players and doesn't intend to go anywhere.
Viktor Hovland, +450
World Ranking: 11
Hovland is another young, rising star, with LIV desperate to acquire more players in that mold. He recently told Norwegian media he has "no plans" to leave the Tour, and said in February that, "If I had my wish, I would just keep playing the PGA Tour." Those comments weren't nearly as strong as some we've heard from other top players, and Hovland's name has been out there as a potential candidate.
---
RELATED: Get the best golf picks on Bookies.com
---
Tom Kim, +450
World Ranking: 21
Previously known as Joohyung Kim, 20-year-old Tom Kim has been an absolute menace in just 11 starts this season, with three top-10 finishes and a win at the Wyndham Championship. He's exactly the type of young, rising player LIV would look to build an international team around. The reason they've struggled to get guys like that is the risk involved for young guys with no status to guarantee spots in upcoming majors, with LIV currently ineligible for OWGR points. So far we haven't seen any serious smoke with Kim and LIV, but you know he'll continue to be a top target having recently played his way into the world top 25.
Tony Finau, +450
World Ranking: 14
Finau's comments from early June almost sounded like he was still on the fence, but he's since picked off two more wins on Tour and seems very content in his current place.
"I don't have a stance on it yet. I think we're just like everyone, don't really know what's going on with that. But I'm grateful to be on the PGA Tour, it's been an honor for me to have an opportunity to play and display my talent in front of the world on a tour like the PGA Tour, so much history there."
Corey Conners, +450
World Ranking: 25
Again, Conners is an international player that LIV could build a Canadian team around. But life on Tour has been good to the 30-year-old, with more than $13 million in earnings through five full seasons. LIV hasn't had much success signing guys like Conners - consistent producers on Tour who are still in their prime and have no reason for a sudden career shake-up. We'll see if that remains the case or if LIV eventually brings an offer that's too good to pass up.
Will Zalatoris, +600
World Ranking: 9
Zalatoris won't want to disrupt his current major flow, with a ridiculous six top-10 major finishes and three runner-ups in his last seven attempts. But if it begins to look like LIV golfers will be eligible for the major championships in the future, it opens the door for young players like Zalatoris who would see no major eligibility as a dealbreaker. But he did indicate his continued loyalty regarding players who are on the LIV fence.
"Look, if you want to do it, no one's stopping you," Zalatoris said. "But what we have here is pretty good too, considering every week we're playing for a pretty great purse on a pretty great golf course and considering the benefits that we have off the course on top of that, it's pretty tough to beat."
Collin Morikawa, +600
World Ranking: 8
Morikawa was rumored to be among the latest signings, which would have been a serious shake-up. He took pleasure in shooting down those rumors on Twitter, stating: "Last week at my press conference, I said the media loves creating drama. Sure enough, I woke up this morning to everyone thinking I'm next. Not to say I told you so but…I told you so. To state for the record, once again, you all are absolutely wrong. I've said it since February at Riviera that I'm here to stay on the @PGATOUR and nothing has changed."
---
RELATED: Comparing LIV Golf Series Prize Money vs PGA Tour Prize Money
---
Matt Fitzpatrick, +800
World Ranking: 10
Fitzpatrick was another rumored name, and it turns out LIV also offered his brother, Alex Fitzpatrick, ahead of his pro debut at the Irish Open. Alex and Matt both said, 'no thanks' with Matt coming off his first major victory at the U.S. Open. Both seemed to have taken a lot of time with the decision, indicating there won't be a change of course in the near future.
Sam Burns, +800
World Ranking: 12
Burns is one of the hottest players in the world, with three wins already this season and four total since joining the Tour in 2019. We haven't seen many public comments from Burns, but the source of concern for many is Burns' management group – GSE Worldwide. The agency has been funneling its clients to LIV, including Bryson DeChambeau, Abraham Ancer, Paul Casey, Sergio Garcia and Louis Oosthuizen. But there aren't any signs of Burns joining them yet.
Billy Horschel, +900
World Ranking: 15
Horschel is one of the most outspoken players in the game, and he's extremely loyal to the Tour. That's really what it comes down to and we'd be very surprised to see Horschel jump ship.
Max Homa, +900
World Ranking: 22
Similar to Horschel, Homa has pledged his allegiance to the Tour and given no indication he plans on looking elsewhere.
Shane Lowry, +1000
World Ranking: 20
Lowry recently gave a long explanation as to why he's sticking with the Tour, and the 2019 British Open champ and regular golf betting favorite seems intent on getting the message out there and helping keep his fellow top players right where they are.
Scottie Scheffler, +1000
World Ranking: 1
Scheffler already has four Tour wins this year, including the Masters. He's made $13 million this season with plenty of tournaments left to play. Life is good for Scheffler, he's denied any interest, and we don't see that changing in the future.
Jon Rahm, +2000
World Ranking: 6
Rahm is another player who didn't leave any room for speculation, explaining at length why the Tour is the place for him and how he chases trophies and legacy rather than money. We have no reason to doubt that's all true.
Justin Thomas, +2000
World Ranking: 7
Thomas' stature on Tour is even more essential now as one of the best young players and representatives in the world. He is frequently among the golf odds favorites for PGA Tour events. His comments have been almost dismissive of LIV's efforts and he doesn't hide his thoughts on players who have said one thing and done another by jumping ship.
"It's like, 'Look, if you want to go, go,'" Thomas said. "There's been plenty of guys that have been advocates of it and have just talked it up all the time, and there have been guys behind the scenes that are saying, 'I'm going, I'm doing this.' And like my whole thing is, like, just go then. … Like, stop going back and forth or like you say you're going to do this. Everybody's entitled to do what they want, you know what I mean? Like if I wanted to go play that tour I could go play that tour. But I'm loyal to the PGA Tour and I've said that."
Jordan Spieth, +2000
World Ranking: 13
Spieth remains one of the most compelling figures in the game, he's a golden boy on Tour and his loyalty is beyond question.
Rory McIlroy, +3000
World Ranking: 3
McIlroy is coming off his record-setting third Tour Championship win and isn't going anywhere. He has been the most vocal player coming out against LIV at every turn, with deeply thought-out reasoning and explanations and a great grasp on what LIV is actually trying to do – growing the game ain't it. There's no way he's going back on his word after everything he's said in recent years.
About the Author

Handicapper Dan Kilbridge writes about college football, MLB and other sports for Bookies.com after spending three years covering Tiger Woods' comeback and the PGA for Golfweek.