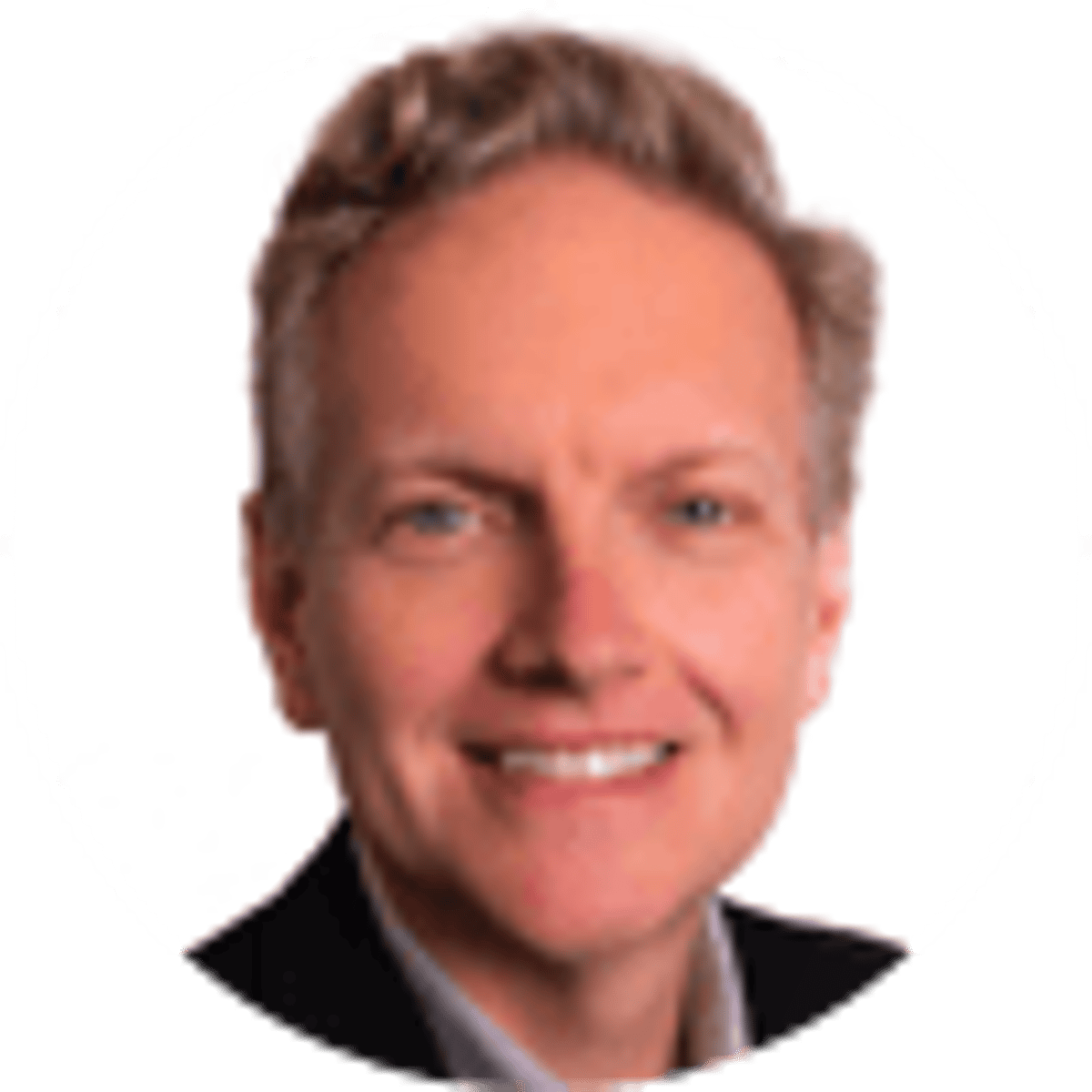 By Brant James | | 7 mins
Penn National & Barstool Could Reshape Legal Gambling, Media
71
PLAYERS REDEEMED TODAY!
Penn National will hope to turn Barstool's young and engaged audience into patrons of its casinos. Barstool will try to establish a presence outside the digital realm.
Their marriage of the two companies, announced Wednesday, could further reshape the futures of legal gambling, media and how they intersect in North America.
The 36% acquisition deal brings together a company having little brand recognition with the "fastest-growing, highest-engaging sports lifestyle and comedy brand on the Internet" as described by Barstool Sports CEO Erika Nardini. And it shows the value of relevant and targeted sports betting content for consumers.
Penn National, which has broadest regional casino footprint in the U.S., paid $163 million in cash and convertible stocks to become Barstool's official gaming partner for "up to 40 years." After three years, it can increase its share to 50%. Penn National CEO Jay Snowden acknowledged that Penn National could sell some of its Barstool stake.
This marks the second major infusion of investment for Barstool, founded by Dave "el Presidente" Portnoy, who traces his $450 million media empire's roots to a "gambling rag" he produced 17 years ago.
"I think that kind of separates us from a lot of people trying to get in this space right now," Portnoy said. "We've always been in this space. We've been covering it inside out, and this is kind of what I always wanted to do with my life, to be honest.
"I wanted to be involved in shaping the gambling industry and, obviously, the online is a perfect marriage for us."
In an investor call after the morning announcement, Snowden laid out the numbers, demographics and market goals that led his company to partner with Barstool, a bro-centric digital brand constantly dabbling in the controversial. Snowden sees both companies as "scrappy, innovative, disruptive."
"This is one acquisition that we should all watch closely. A sophisticated gaming company has acquired a bro-cultured, irreverent sports website," said Kevin Mercuri, CEO of the Propheta Communications public relations firm with clients in the gaming and communications industry. "This may be the 2020 version of Lucille Ball and Ricky Ricardo's televised marriage."
A Barstool sportsbook app should launch this year, he said, and the company will retain editorial control of its myriad of media channels.
"Barstool is going to be Barstool, and we want that," Snowden said.
What Penn National Gets from the Barstool Deal
What Penn National really wants — make that needs — is the volume and vigor of Barstool's user base of a supposed 66 million combined unique users monthly across digital, social, audio and video channels.
That, Snowden said, will vastly reduce the cost of customer acquisition. And Barstool users, he said have a "reputation" for driving business to "brick-and-mortar" sportsbooks. Penn National owns or operates 43 casinos in in North America.
"The average age of our casino customers is in the mid-50s," Snowden said. "It's been aging up, not aging down. And how do we solve for that? Sports setting obviously is a great nexus for us to start to attract and convert younger sports bettors.
"The Penn National gaming core demo, it's roughly 50/50 between males and females, skews older. But you look at who bets on sports and they tend to be younger, they tend to be affluent and they tend to be male. So, this question we've been asked, over and over again: How do you attract younger generation, Gen-X, Millennials? We have the opportunity with Barstool to do that now.
Demographics Make Barstool Valuable
Here are the demographics Penn National — which has 41 properties in 19 states, seven of which have legalized sports betting is paying for:
38% — percentage of Barstool audience aged 21-34
27% — percentage of Barstool audience aged 35-44
18% — percentage of Barstool audience aged 45-54
9% — percentage of Barstool audience aged 55-64
4% — percentage of Barstool audience aged 65+
Barstool says it has "reach" to 48% of male and 44% of American female Millennials and Generation Xers. Other numbers to consider:
62% of Barstool patrons claim to currently bet on sports
44% of Barstool patrons claim they bet at least once a week
41% of Barstool patrons claim their average bet is more than $51
"DraftKings and FanDuel has really dominated market share in New Jersey to the first year in change. And what, what do they have? Well, they have well known sports brand," Snowden said. "They've got a large database that enjoy sports betting and they have quality user interface.
---
Check out the full list of
NJ sports betting sites
---
"And we knew going into this opportunity, and since we just started engaging with Barstool back in July, the piece that we've been missing is we needed to find a sports media partner that had a great brand, had a loyal audience that wanted to fully integrate and align with Penn National gaming and they wanted skin in the game with us. And Barstool is that partner."
Penn National also made aggressive moves in 2019, aligning in July with DraftKings, Points Bet, theScore and The Stars Group in a market access deal that included 16 states.
There will be plenty of Barstool spread around the Penn National portfolio, Snowden said.
"I think we're going to have a Barstool casino," Snowden theorized. "And that experience is probably going to be a lot more focused on table games and poker than a Hollywood-branded casino, which we've already launched in Pennsylvania, that's doing very well, that might be more focused on slots.
"And I think that if you look at the most successful online gaming companies in Europe, they've got several brands and apps that they work with for sports betting and casino. And I would envision the same to be true for Penn."
What Barstool Gets from the Penn National Deal
Just like how Chernin were the only ones with the foresight and balls to invest 4 years ago Penn will have same rewards. Nobody gets how strong we are till it's too late. We're coming to eat everything. https://t.co/cC4Rcz3nDk

— Dave Portnoy (@stoolpresidente) January 29, 2020
Portnoy's Twitter exploits portray him as a heavy-handed but unsuccessful sports bettor whose media career commenced with a four-page gambling publication he began hawking in 2003. He built it, with the help of a hyper-masculine fanbase and outrageous antics, into a company that he sold a majority stake in to Chernin Media in 2016. And then he continued to expand his role as a coveted influencer of the most coveted group of consumers in the United States. The crude humor and behavior have been forgiven in the name of commerce for sports leagues and companies attempting to sell something to his flock.
'The challenge here will be to allow Barstool to keep being Barstool while subtly sanding down some the site's rougher edges," Mercuri said. "Penn National paid an initial $163 million because Barstool attracts a substantial share of the coveted 18-35-year-old demographic, if they tinker too much with the Barstool model, they risk alienating the very audience they purchased."
The hook for Portnoy this time was bringing personality to the material realm, he said. Snowden and Nardini and their employees will retain 28 of the company.
Media Again A Key Tool in Expanding Gaming Reach
Media companies entered the sports betting pool late in 2018. Toronto-based theScore announced it would seek a license to offer bets, becoming the first mainstream content provider to attempt such in North America. It debuted in New Jersey in 2019 and theScore has market access to 11 states through its deal with Penn National.
Fox has subsequently followed with FoxBet in multiple states and other outlets have increased their volume of sports betting content. Twenty-one U.S. jurisdictions are in some phase of legalization.
Snowden said Penn National wanted a media partner, too, but not necessarily a traditional one.
"[Barstool producers] are experts at digital and social media, very different than traditional media and, I think, that's important as you think about the future of who this sports bettor is," he said.
Nardini said Barstool was "approached by every major media company, every major sports betting and casino company. And we felt that unequivocally Penn National was the right fit for Barstool Sports." Portnoy said Barstool helped "create the FanDuels and the DraftKings" because previous advertising agreements with the companies, which became national brands as daily fantasy sports providers.
Barstool apparently helped create stock market interest in its new partner in the immediate aftermath of the deal. Penn National stock was trading up 13.60% on the NASDAQ by late afternoon.
But did Portnoy sell out? Will his audience accept a corporate overlord?
"Some readers may see this as a sellout, but did anyone expect Dave Portnoy to run an irreverent sports website for the rest of his career?," Mercuri pondered. "We live in a time where mergers and acquisitions are celebrated. Dave Portnoy seized an opportunity that any level-headed businessperson would consider."
About the Author
Brant James has written for SI.com, ESPN.com, USA TODAY and the Tampa Bay Times, among other publications.