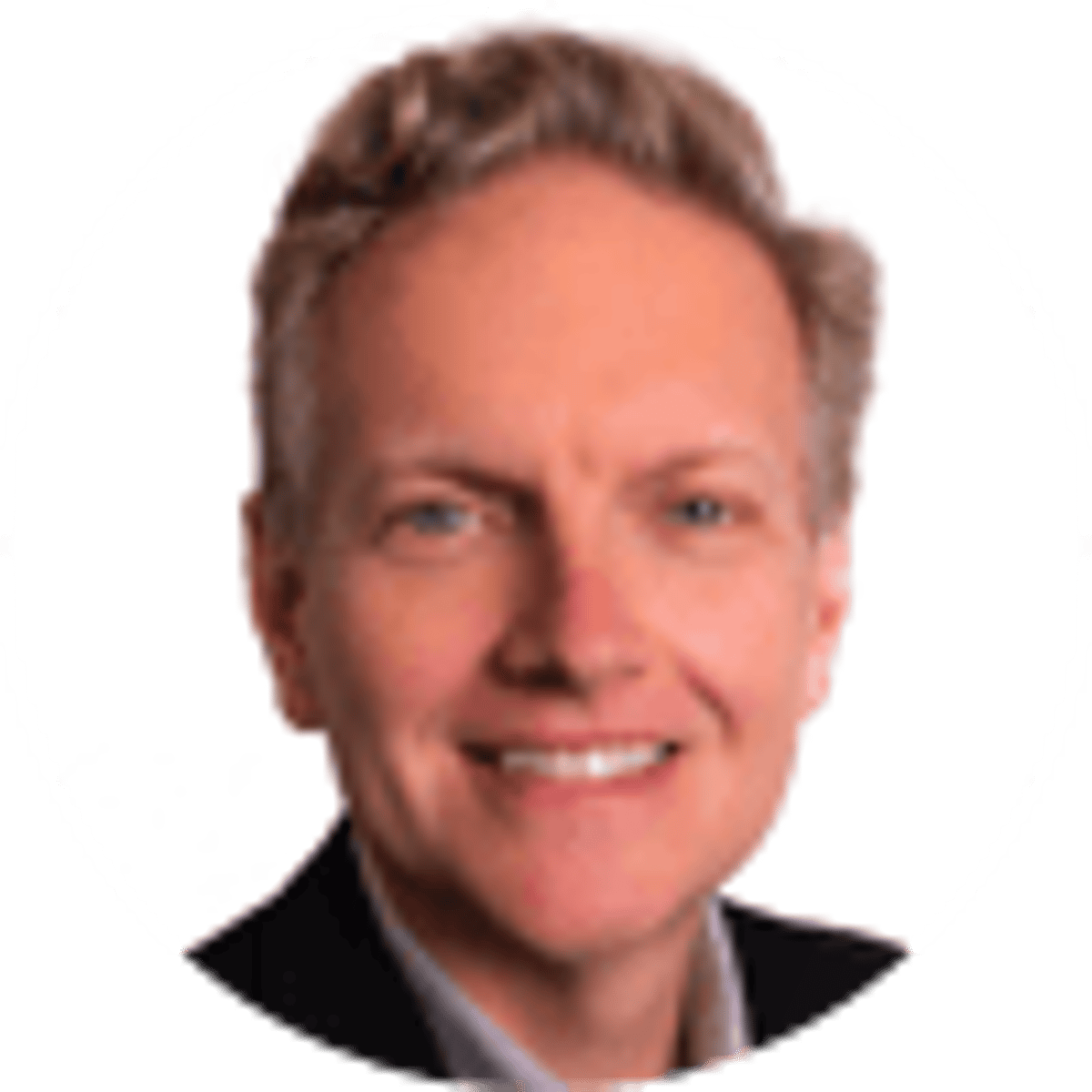 By Brant James | | 9 mins
Q&A With GeoComply VP Lindsay Slader on Geofencing & Future
29
PLAYERS REDEEMED TODAY!
LAS VEGAS – Several stalls from where Chubby Checker posed for pictures and signed autographs despite no apparent gambling connection, the casual shoppers and those ready to buy flitted through the show space of GeoComply. The high tables and video screens set a Genius Bar atmosphere.
On a massive Sands Expo Convention Center floor ablur with winking and purring slot machines, roulette wheels and massive video screens, a Canadian geolocation company would seem likely to get lost in the dizzying distraction.
But with legal sports betting creeping incrementally by state toward Nevada, GeoComply's marketplace was bustling. Lindsay Slader's speaking voice attested to it, slightly raw from a morning of explaining her company's location tool with potential customers and media. A delegation of state legislators from Ohio hovered by a television that was relaying live betting activity from New Jersey, green, white, blue and red drop-pins burrowing down onto a map like monetized snowflakes.
If Ohio were to follow the 13 states to legalize and institute legal betting with a revenue-driving mobile component, it would need GeoComply to ensure that those registered to wager there were actually within the state border. If they weren't, like those represented on the video screen by the red pins dropping across the Hudson River in Manhattan, GeoComply's software would not allow them to bet.
The green pins clustered back in New Jersey represented successful Android connections, white iOS, blue a PC or Mac.
"Geo-fencing" at work.
Bookies.com spoke with Slader, the Vice President of Regulatory Affairs at GeoComply, between appointments at G2E about how geo-fencing works, spoofers, and watching the pins drop.
About GeoComply Technology
Bookies.com: How does GeoComply acquire the data to verify where bettors are located?
Lindsay Slader: It's all obtained directly from the device. It's GPS, but, say, 90-95% of the time it's actually WiFi data and this is the same data that would be used to run Google Maps on your phone. So, when you open the Google Maps app on your phone, it's not actually GPS, it's mostly WiFi because it's faster, it's more available.
It's triangulating where you are based on all the WiFi networks that are around you. In the absence of WiFi or GPS data – maybe you disable location services on your phone – then you would default to cell towers, which are less than ideal because they are few and far between. You can't really locate someone more accurately than say, 1-5 miles. If you're quite close to a border and you've turned off WiFi and GPS, then cell towers may not allow us to confirm that you are indeed inside the border. It's probably all going to be a lot more uncertain.
BDC: So this data is nothing GeoComply has to buy or acquire rights to use?
LS: It's the same geolocation technology that's in-built into all smart phones and computers these days. The difference with what GeoComply does with the data and how we build our system is that location data can be completely tampered with.
I can download a fake GPS app on my phone, I can make it look like I'm anywhere. So, the majority of what we do is actually interrogating the integrity of that data, ensuring it hasn't been spoofed or tampered with literally thousands of ways, checking to make sure that it hasn't been manipulated. I would say that's the greatest challenge that we face. That's literally like a game of cat and mouse where someone could make some new spoofing app today or tomorrow or existing ones could have any version and different programs might work on an Android and for iPhone.
You've got to maintain all of these databases of really every spoofing risk under the sun. So, we have a team that's dedicated full time to just researching spoofing programs.
BDC: Does GeoComply know where my phone is right now?
LS: Well, we don't know where your phone is unless you're in an active betting session.
Our software is normally embedded inside a mobile app or into a browser page. And that allows us to extract this location data, which your phone has in-build ups, WiFi, we're able to collect that.
Then we run it through a series of checks and integrity logic that we have on our side and then ultimately return a pass or a fail. And all of the parameters that went into that would be specific for, say, every state or every use case. The definition of passing geolocation in Pennsylvania isn't even necessarily just being in the state lines. You also have to exclude all of the casino properties if you're playing online casino or poker. So, there's a lot happening behind the scenes.
BDC: Do you have a competitor?
LS: There's no other dedicated geolocation company out there that's providing geolocation to online market. There are some legacy systems, particularly in Nevada where the operator has their own in-built solution. But I would say in other states, that isn't really the model, particularly with all of the demands of some place like New Jersey. Legacy systems in Nevada could never be fit for purpose in such a densely populated area.
BDC: Was this company set up to do this specific job?
LS: Yes, so we exist solely for the purpose of providing high-caliber geolocation specifically for the online gaming market. And what that's evolved into is basically the U.S. market where the need for creating these virtual geo-fences with such high stakes, like the Wire Act (or) like UIGEA has demanded this kind of robust system as opposed to other markets like Europe or Asia or where maybe there's an expectation that you're going to have a user from your country but there was no need for these crazy compliance checks like happens here. No one's going to jail if you take a bet from another jurisdiction like (it) would be here.
BDC: What would GeoComply do if every state had legal sports betting?
LS: I think we've seen for DFS, there are some states that have different taxation requirements where if you are a resident of one state but you are physically located in another state at the time you enter, say a DFS contest, there may be tax implications for the operator in both States just having you as a customer.
So, yeah, I'm sure there are a lot of scenarios like that. Right now we already help operators deal with some taxation challenges. An example: in New Jersey, the land-based tax rate is lower than the (online) tax rate. We have functionality that helps operators understand, well, if I'm on a mobile app but I'm physically standing in an Atlantic City property, we can confirm that the user was there. If they have endeavored to seek out a lower tax rate for the bets that they can associate with being at the property, we can help them have access to that lower tax rate.
Geofencing and Sports Betting's Expansion
BDC: Are you surprised that Pennsylvanians still cross into New Jersey to bet on mobile devices?
LS: It's blowing my mind. I would say 'bravo' to the operators who have such a pull on them, these dedicated players that they're still successful in marketing to them to come across the bridge into the state. When we're troubleshooting with certain players, I'm working with operators, talking about individuals and maybe VIPs that travel across the borders to play on their favorite sites. I think that really says a lot about the strength of the New Jersey market.
BDC: Do you hear anecdotes from bettors who claim GeoComply chopped them off in the middle of a bridge or at the border?
LS: If you're standing on a bridge, literally on top of the state border, you're not even on land in New Jersey and we weren't able to confirm that you are leaning a few inches to the left the right way, I would say it seems pretty reasonable that they're not able to play yet.
I mean, the system is still designed to ensure that no one can place bets from out of state and obviously with the idea that you want to help our operators maximize their user base and still help that all of their eligible users that are physically on the land of that state to be able to get on.
And that's really dependent on location data available to their device and how accurately we can pinpoint where they are.
But if you're going to complain about not being able to play on the full bridge span, I say maybe go for a walk a little bit further. I'd say it's still pretty remarkable that you can switch over that fast. I mean, people are taking these bridges and tunnels, commuting back and forth across the border every day and they're placing bets and they're accessing these products.
So, we don't really hear too many complaints about that come in kind of use case, but more so people saying,'Wow, I'm actually on the bridge and I didn't even make it to land yet and I'm already able to play. This is fantastic.' I hope we can continue to surprise people in a good way, but obviously a compliant way.
Indiana Sports Betting More Internal
BDC: What did the Indiana heat map look like when regulators threw the magic switch?
LS: It's so interesting to watch the Indiana, one, because they obviously have some border populations, but there's still a huge portion of traffic coming in from Indianapolis from in the middle of the state and it's not the same visual as (New Jersey).
BDC: Is the interest in the company as brisk as it appears?
LS: Everyone is trying it out. They're going for a drive to see how it works. It's pretty exciting to watch the Indiana map. And you see cars, like, at the first rest stop on the side of the highway in the state and how they're playing. Once other states come online and surrounding states like Illinois, like Michigan come on, they can have their own map and watch their own traffic.
BDC: Regulators have all this too?
LS: Yeah. This is an aggregation of all online traffic across sports picks but also online casino and poker from New Jersey. And we scored 100% of the market there. The regulator does have this on some massive TV in their office and they also have all kinds of other data feeds and dashboards from us to help them analyze their traffic and how geolocation is impacting all other aspects of the wagering systems.
The Future of Geolocation
BDC: Is there a next generation coming where you can pinpoint someone within a couple inches?
LS: We already do that, too. If you think about a use case like Mississippi where they legislated sports betting statewide, however, the state constitution only allows for sports betting on premises inside their existing casino facilities, we had to scale down the existing system that we have and augmented it with hardware, put Bluetooth beacons on the walls in properties so that the minute that you step out the front door of the casino, you're cut off from wagering.
That's currently in operation in one property in Mississippi. There will probably be some hybrid version of that talking about isolating the sports venues somewhere like D.C. or even Illinois is talking about some version of that. So, I think as we get these different mashups of strange legislation that are linked to geofencing-specific geographic areas that may be particularly small, there's going to be more of the need for more geo location to help facilitate that.
BDC: Do you ever sit and watch those little pins fall on the map? It's like a screen saver.
LS: Hours of entertainment. It's particularly exciting on Sundays. When football games are happening, it's raining. It's raining.
About the Author
Brant James has written for SI.com, ESPN.com, USA TODAY and the Tampa Bay Times, among other publications.