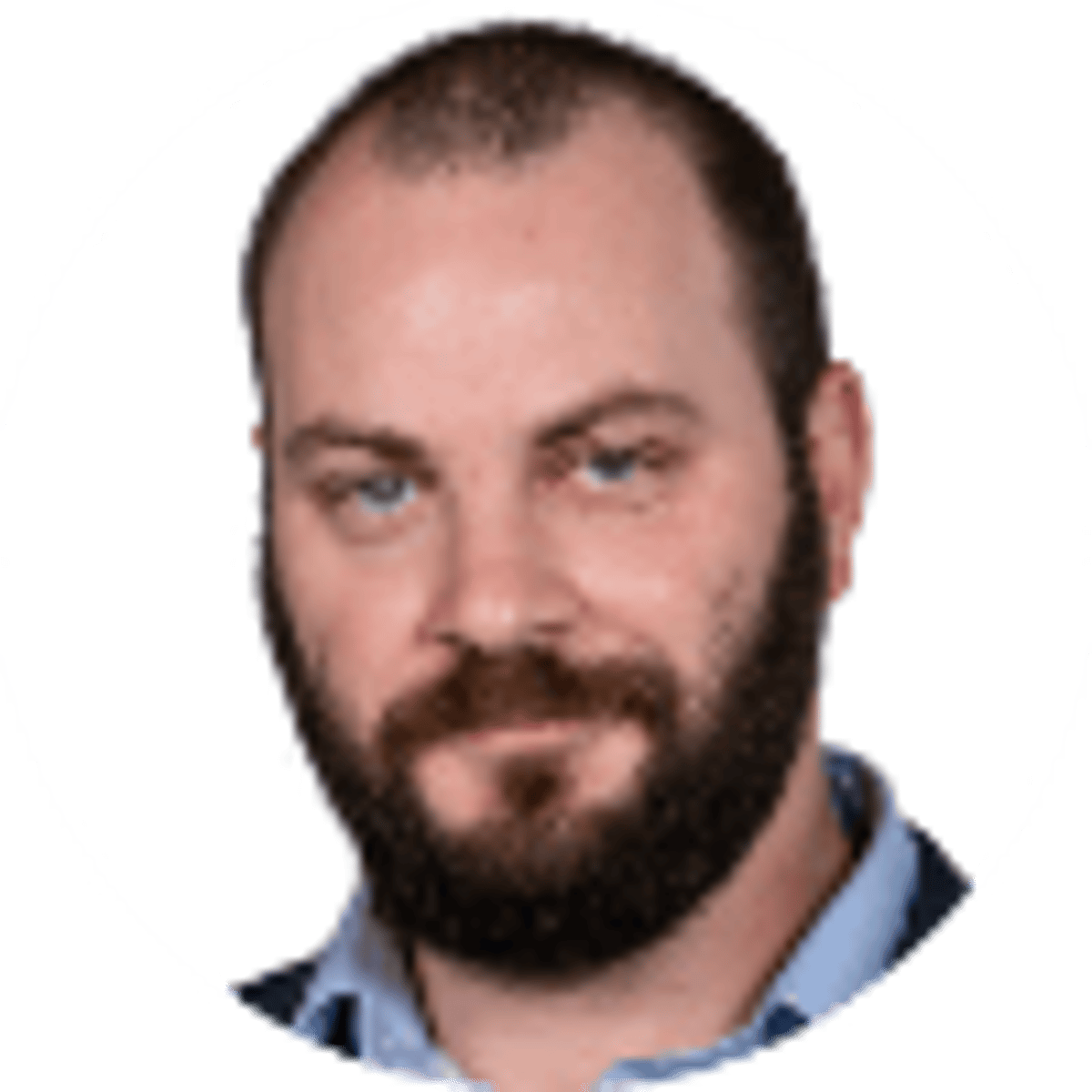 By Dan Kilbridge | | 12 mins
What Are My Odds Of Getting Taylor Swift Tickets For The Eras Tour?
58
PLAYERS REDEEMED TODAY!
There's not a long list of musicians that can sell out the biggest football stadiums and arenas across the world. Taylor Swift does it every single time she comes to town, often two or three nights in a row. That's why Taylor Swift concert tickets are going to be the hottest thing in showbiz as she follows up her record-breaking 2018 expedition with The Eras Tour.
Swift currently has 52 North American shows on the docket, beginning March 17 at State Farm Stadium in Glendale (site of Super Bowl 57) and concluding August 9 at SoFi Stadium in Los Angeles (site of Super Bowl 56). She'll hit all the major regions, but seeing Swift in person isn't about location. It's about scoring tickets in one of the toughest markets around.
That proved especially true in the days leading up to Tuesday's presale for the Eras Tour. Ticketmaster announced that Swift broke the record for the most tickets sold in a single day by the same artist. It claimed more than 2 million tickets had already been sold via presale with demand reaching unprecedented levels.
That led to unprecedented action later in the week, as Ticketmaster announced it was cancelling the general public sale originally scheduled for 10 a.m. Friday.
"Due to extraordinarily high demands on ticketing systems and insufficient remaining ticket inventory to meet that demand, tomorrow's public on-sale for Taylor Swift | The Eras Tour has been cancelled," the company said in a tweet.
It's unclear how many face value tickets remain, if any, but those who were successful in presale or other avenues have clearly beaten the odds. And the chances of scooping up any face value seats from here are extremely slim.
Securing face value tickets for any show is almost a sport of its own these days, especially for an act as popular as Swift. There's not a direct correlation between effort and success. You have to know the tricks and play the games in order to have even a chance of getting in the building without spending a small fortune.
Calculating Your Chances Of Getting Taylor Swift Tickets
What are the chances, exactly? We took a look at The Eras Tour from a big-picture perspective to figure out the odds for obtaining face value seats for any Swift show in 2023. These odds aren't available on the best betting apps of course, but they illustrate just how difficult it is to grab your spot on the tour.
According to our calculations, you had a 2% chance of scoring Taylor Swift general sale tickets for The Eras Tour (before the general sale got cancelled). That percentage roughly translates to a 1-in-50 shot. Those odds improved to 5% (1-in-20 shot) if you went via the Taylor Swift presale. Let's dive into the methodology to explain how we got to those numbers...
Then vs. Now: Why Getting Tickets Has Become More Difficult
Seeing the general sale called off is just another example proving how difficult it can be to buy tickets in the modern age. Swift released a statement Friday via Instagram that seemed to confirm the general public won't have any opportunities to buy tickets for currently-scheduled shows. She expressed her frustration with the process and the fact that fans had such a difficult time trying to obtain them in presale.
"There are a multitude of reasons why people had such a hard time trying to get tickets and I'm trying to figure out how this situation can be improved moving forward," Swift said. "I'm not going to make excuses for anyone because we asked them, multiple times, if they could handle this kind of demand and we were assured they could. It's truly amazing that 2.4 million people got tickets, but it really pisses me off that a lot of them feel like they went through several bear attacks to get them."
Swift didn't offer any detailed explanations or steps she plans to take in the future. She did offer vague sympathies for fans that never even had the chance to try for face value tickets. If demand is truly as high as it seems, there's always a chance for even more dates to be added at some point.
"To those who didn't get tickets, all I can say is that my hope is to provide more opportunities for us to all get together and sing these songs," Swift said. "Thank you for wanting to be there. You have no idea how much that means to me."
Fans can still purchase tickets at this point through the secondary market, but those odds are straightforward. Those who can afford to pay the mind-blowing resale prices will buy them and those who can't afford to do so will not. Hence the outrage over a general sale being skipped all together.
As of Friday afternoon, the cheapest ticket available for opening night March 18 at State Farm Stadium in Glendale is listed for $495 before fees on StubHub. And those prices are for nosebleeds. Floor seats are listed as high as $3,798 each before fees.
Arizona's resale market is actually cheaper than most. The cheapest ticket for June 3 at Solider Field in Chicago is currently listed at $720 just to get in the door. Tickets for that show are listed as high as $5,400 before fees.
It's important to note that these initial resale prices aren't set in stone. If demand is as high as promoters claim, they could hold steady or even increase in the coming weeks. Odds to score face value tickets were long enough to begin with, but there's now apparently zero chance to obtain tickets without paying huge mark-ups.
Buying tickets for big games and concerts used to be a straightforward deal. They went on sale to the general public at one specific date/time, for a predetermined face value price, on a first come, first serve basis.
Basically, anyone could go to any show they wanted depending on how much time and effort they were willing to sacrifice. You waited in line at the actual ticket office the day of, or tried to get through to the ticket window via landline, and if you got there before everybody else you were ready to rock.
Talk to anyone born before 1983 and they'll have at least one story about camping out overnight for front row at a Guns N' Roses show in Detroit, or flooding the box office phonelines until they got through and secured floor seats for The Who at the Boston Garden. They'll also tell you they paid something like $7.80 for the tickets and confess all the substances consumed before, during and after the show with no consequences.
---
RELATED: What Are Your Odds Of Getting Tickets To The Masters?
---
Obtaining Taylor Swift tickets in this day and age is a bit more difficult. It's like rolling up to the BetMGM online casino and being dealt Blackjack. You need a lot of luck.
Many won't even ever hit the open market. They're set aside for sponsors, business partners, the venue's preferred clients, family, friends, etc. Much like the Super Bowl.
Then there's a presale, in which everyday fans can get lucky and obtain codes to get first crack at the remaining tickets for face value. There's also special deals for certain credit card holders and a few other avenues before they open up to the general public.
By all accounts, there's only a small percentage of tickets left at this point (or seemingly none, in this case) and they usually get bought up in a matter of minutes. And the tickets aren't cheap no matter how you get them – they're listed between $49-$449 for standard, non-VIP tickets through exclusive provider Ticketmaster.
When Do Taylor Swift Tour Tickets Go On Sale?
Here's a timeline of the process for Swift's The Eras Tour:
10 a.m. Tuesday, Nov. 15 – Presale begins for The Eras Tour
2 p.m. Tuesday, Nov. 15 – Presale begins exclusively for Capital One Credit Card Holders
10 a.m. Friday, Nov. 18 – Tickets go on sale to the general public (this has been cancelled)
In order to figure out the odds at face value tickets, we need to come up with our best estimate for the total number of tickets that are up for grabs.
For starters, we know Swift will play 52 shows. She's played almost all of these venues before at 100% capacity, so we can look at attendance numbers from the Reputation Tour to figure out how many tickets will be available for each show and add it all up.
This isn't a strict scientific process – the venue capacity depends on stage setup and could change a bit from tour-to-tour. But it's likely not a large difference, so that's the best we have to go on. Swift is only playing three stadiums on The Eras Tour that she did not hit for the Reputation Tour – Allegiant Stadium in Las Vegas, Paycor Stadium in Cincinnati and SoFi Stadium in Los Angeles.
BTS recently sold out Allegiant Stadium with attendance announced at 49,639, so that's what we're going with. For Paycor Stadium and SoFi Stadium, we looked at the most similar NFL Stadium in terms of capacity and used past attendance for Swift shows – 58,254 for Paycor Stadium, which is very similar to Gillette Stadium, and 56,112 for SoFi Stadium, which is very similar to Nissan Stadium.
In total, we estimate that 2,844,121 tickets will be sold for an average of 54,694 per show. That tracks right along with the Reputation Tour, which averaged 54,217 per show.
The pre-registration process was open to anyone, and applicants lucky enough to be randomly selected will receive a special code to get first crack at the presale. But simply registering does not mean you're guaranteed a presale code, and having a presale code does not guarantee the option to buy face value tickets.
Using Historic Taylor Swift Ticket Data
Swift used a similar presale system in 2018, but it was a little more complex with different calls to action. Fans could prove their fandom through different online exercises like joining mailing lists or buying merchandise to increase their chances.
Even after jumping through multiple hoops, Ticketmaster Head of Music Davis Marcus confirmed to Billboard that only 5% of fans who enrolled were actually able to buy tickets in the presale.
We assume that number will track again for 2022, despite a lot of criticism in 2018. Just the nature of the business these days.
So we know a given fan who signed up for pre-registration will have a slightly better-than 5% chance at securing tickets – even if they get snubbed on the presale code, they still have another chance at the general admission sale. This is when the normal, hard-working music fans are at a severe disadvantage against ticket brokers and their well-oiled algorithms and complex technical setups. Chances are very slim at this point.
Past studies have proven the general public sales odds absolutely stink for major acts. According to a study by the Fan Freedom Project, a mere 10% of tickets were actually available to the public for Justin Bieber's 2012 tour. The same study showed just 12% of tickets were available to the public for a 2009 Swift show in Nashville.
That means that of the 14,269 tickets reportedly sold for her 2009 show at Bridgestone Arena, only 1,712 were actually obtainable for the general public.
The study also reported that of 12,118 tickets for a 2009 show in Orlando, Swift held back 5,700 for preferred credit card holders and fan presales – roughly 47% of all tickets.
Applying that 47% to the current tour, we can estimate that roughly 1,336,736 tickets will be available in presale for The Eras Tour and it's been established that would-be concert goers will have a roughly 5% chance to obtain them if they applied for presale access.
After presales and preferred partners, with only 12% of all tickets remaining, we can assume roughly 341,295 total tickets will be available to the general public for Swift's tour.
Now for the big question – how many people will be trying to snatch up the 341,295 remaining tickets?
---
RELATED: Ohio sports betting will go live on January 1st. Check out the top Ohio betting apps set for the New Year launch.
---
Stiff Competition For Taylor Swift Tickets
A Wall Street Journal study found that a whopping 44% of Americans consider themselves at least casual Taylor Swift fans. But that obviously doesn't mean 44% of Americans will try to get tickets. It's one thing to start jamming along to 'Shake it Off' on the radio while driving solo. It's another to spend big bucks and travel for a full evening with Swift.
The same WSJ study determined that 3% of Americans consider themselves big Swift fans. That's roughly 9.9 million Swift fans in the U.S., many of whom will presumably try to get tickets. But not all – many will surely find themselves priced out before they even attempt. We'll cut that number in half to account for the many fans who cannot go, leaving us with 4,965,000 fans attempting to buy face value tickets.
We estimated only 341,295 actual tickets available for those nearly 5 million fans, meaning the general public would have a 6.8% chance at obtaining tickets in the general sale. But, again, this market can get dominated by ticket brokers. It's been estimated that they scoop up at least 70% of the remaining tickets – that leaves just 102,389 tickets left for the entire tour.
So how do your odds compare to backing an NFL moneyline or rolling the dice at the best online casinos? Well, crunching all those numbers, we're left with just a 2% chance to obtain Taylor Swift tickets at face value via the general sale. That is roughly equivalent to a +5000 bet (like the Los Angeles Rams to win Super Bowl 57).
The chances are better in presale with 5% of applicants likely securing, and plenty of tickets will hit the resale market for those with the means to obtain them. But at a 2% chance (assuming there's any tickets left) for the average concert-goer, we can all agree this is not a fan-friendly Era for live music fans.
About the Author

Handicapper Dan Kilbridge writes about college football, MLB and other sports for Bookies.com after spending three years covering Tiger Woods' comeback and the PGA for Golfweek.