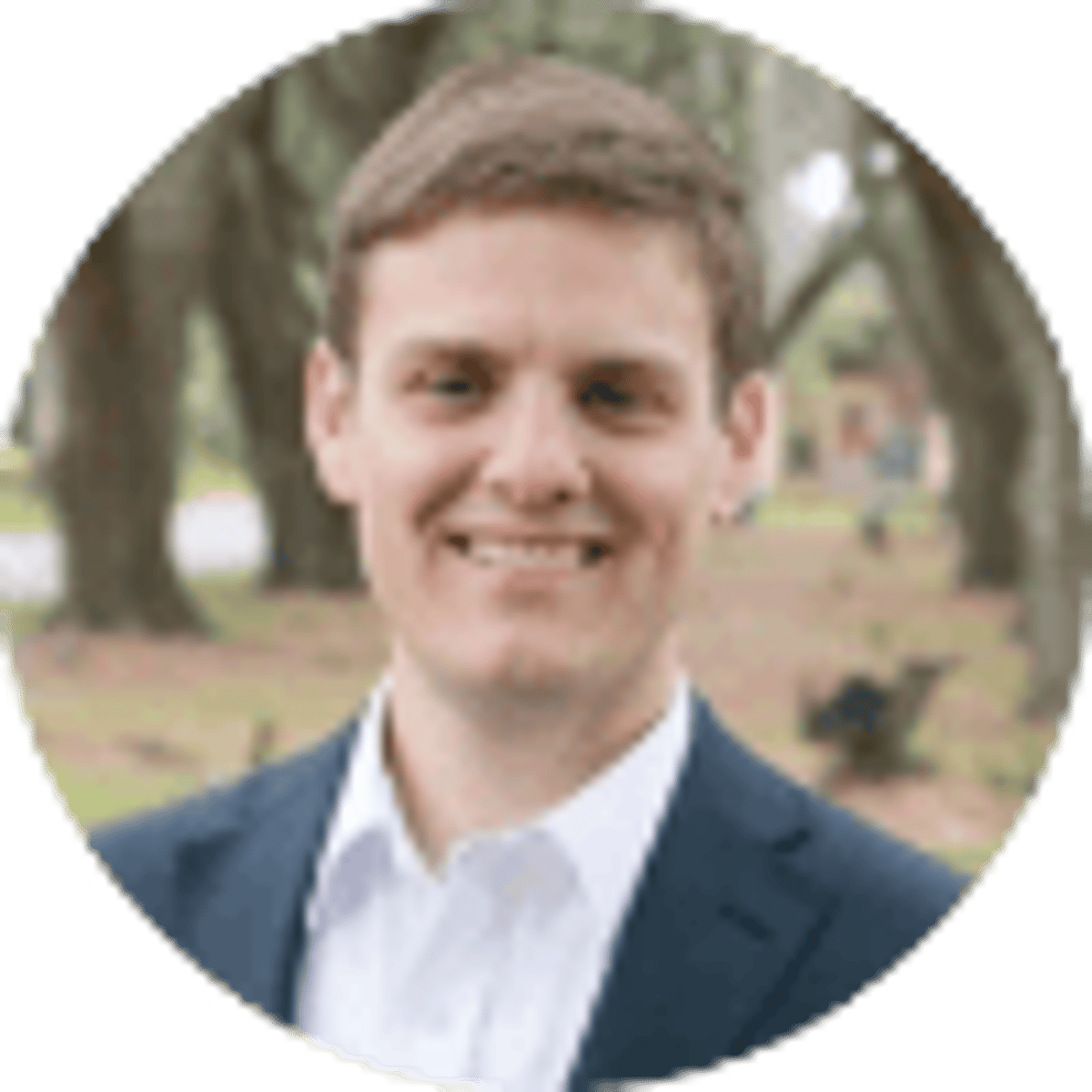 By Anthony Bennett | | 6 mins
US Presidential Election Odds 2020 Weekly Rundown: Iowa Fallout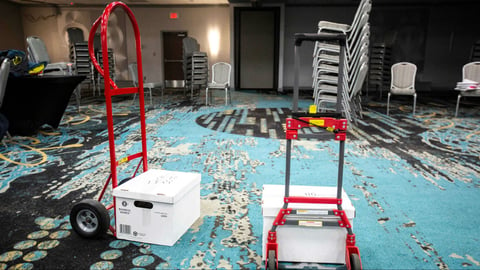 46
PLAYERS REDEEMED TODAY!
After more than a year of pre-primary speculation, we finally have official race results to look at...kind of...maybe. Amid the chaos on Monday's Iowa caucuses, which took several days of counting and countless arguments on the Democratic side, Donald Trump's odds of remaining in the Oval Office get even better.
2020 Presidential Election Odds
| Candidate | This Week | Last Week | Trend |
| --- | --- | --- | --- |
| Donald Trump | -177 | -137 | ↑ |
| Bernie Sanders | +350 | +350 | - |
| Michael Bloomberg | +700 | +1000 | ↑ |
| Joe Biden | +1400 | +600 | ↓ |
| Pete Buttigieg | +1400 | +5000 | ↑ |
| Elizabeth Warren | +4000 | +3300 | ↓ |
| Andrew Yang | +6600 | +3300 | ↓ |
| Hillary Clinton | +8000 | +5000 | ↓ |
| Amy Klobuchar | +10000 | +10000 | - |
| Michelle Obama | +15000 | +15000 | - |
| Mike Pence | +25000 | +10000 | ↓ |
| Mitt Romney | +25000 | +25000 | - |
| Nikki Haley | +25000 | +15000 | ↓ |
| Tom Steyer | +25000 | +15000 | ↓ |
| Tulsi Gabbard | +25000 | +20000 | ↓ |
| Bill Weld | +30000 | +30000 | - |
| Deval Patrick | +30000 | +25000 | ↓ |
| John Kasich | +30000 | +25000 | ↓ |
| Michael Bennet | Not listed | +25000 | ↓ |
Odds courtesy of 888Sport's UK-facing betting site and subject to change.
Remember to keep checking back each week as we track where the top candidates stand and point out trends in order to give you the best view of the 2020 U.S. Presidential betting market so far, and where it might be headed.
What are the Odds Donald Trump Wins Re-Election?
The odds of Donald Trump winning re-election shortened this week, to -177, another best for his campaign, continuing the long upward trend in his odds following impeachment. Trump's odds have always been inversely proportional to the clarity of the Democratic race, which means he's up in a particularly messy opening to the primary season.
---
RELATED: What Crazy Trump Bets Can You Make?
---
His approval rating is still negative but his State of the Union address and his impeachment acquittal means that most of the week's news is about him.
Bernie Sanders 2020 Odds
Sen. Bernie Sanders stayed at +350 this week even as he claimed victory in the Iowa caucus. Nearly every Democrat took a dip post-Iowa. As of Friday, Sanders was all but tied with Pete Buttigieg in Iowa. But even as late as Friday, a CNN analysis showed inconsistency in the delegate count.
The delay in the final results undercut Sanders' chances of taking a winning narrative into Tuesday's New Hampshire primary; it was long thought that a 2-0 run in the opening contests would help him overcome Joe Biden's South Carolina firewall (more on that no-longer-certain assumption later). We'll know a lot more about where Sanders stands after New Hampshire.
Michael Bloomberg 2020 Odds
Former New York mayor Michael Bloomberg sits at +700 this week; his odds shortened significantly. Bloomberg's decision to skip the Iowa caucus let him to escape the fray unscathed. Bloomberg might also benefit from new rules changing the Democratic debate requirements: He's just 2% shy of the new national polling requirements, with the individual donor requirement now eliminated (Bloomberg does not accept donations).
He missed the cutoff for Friday's debate, but Bloomberg's profile could increase as he massively expands spending.
Joe Biden 2020 Odds
However one breaks down the Iowa results, it's pretty clear former Vice President Joe Biden lost. The party's odds frontrunner just two weeks earlier, Biden has drifted to +1400, third among Democrats (his worst of the campaign). A new South Carolina poll puts him just 5 points ahead of Sanders there. That is only one poll but Biden needs to win South Carolina, his strongest early state (that primary is Feb. 29).
Pete Buttigieg 2020 Odds
The former South Bend mayor leaped all the way to +1400 after apparently winning Iowa. He next heads to New Hampshire, where his poll numbers have been rising. But Buttigieg is not polling well in the next two contests after that – the Nevada caucus on Feb. 22 and the South Carolina primary.
The narrative for Buttigieg has always been that he excels at shoe-leather politics but struggles to gain support among minority voters. Wil his performance in Iowa change enough minds?
Elizabeth Warren 2020 Odds
Sen. Elizabeth Warren continues to drop; her odds fell to +4000. Nearly all Iowa projections show her beating her polling and securing five delegates but, beyond that, it's tough to see where she will build enough of a base. Two polls in California had her a distant second and third. A fired-up Sanders base is unlikely to leave her room to peel off any of his voters.
Andrew Yang 2020 Odds
Andrew Yang drifts to +6600 this week. He was always a longshot, but without pulling off one of the upsets Iowa's been known for, it's even more remote. Iowa is the best state for a candidate with a passionate but small fan base to stage an insurrection. That did not happen and now it's hard to see where he'll find the support to continue a run.
Hillary Clinton 2020 Odds
Hillary Clinton, long the best bet among non-candidates in the race, drifts to +8000 this week. This is likely the result of oddsmakers sharpening their focus following the formal kickoff of the race. She has ruled out even a vice presidential run.
---
RELATED: Jimmy Vaccaro: US Election Betting Would Be Wildly Popular
---
Candidates with Longer than +10000 Odds
Amy Klobuchar remains at +10000 despite likely punching above her weight in Iowa; the projected results were impressive but not enough to secure a delegate. Joe Walsh ended his longshot bid at the Republican nomination on Friday.
Next Winning Party Odds
| Political Party | Odds to Win Presidency |
| --- | --- |
| Republicans | -167 |
| Democrats | +135 |
| Independent | +5000 |
The Republican Party's odds are slightly longer than the President's this week, at -167. The Democrats trail at +135, with all other parties at +5000.
---
NOTE: Betting on politics is not legalized in the U.S. but heavily bet on in Europe. For more info on political betting in general as well as coverage of the latest news affecting the odds, be sure to check out our guide to betting on politics.
About the Author

Anthony Bennett covers the US political betting market for Bookies.com with a concentration on the presidential election. Anthony is also a political contributor for Heavy.com.