US Presidential Election Odds 2020 Weekly Rundown: Steyer Odds Surge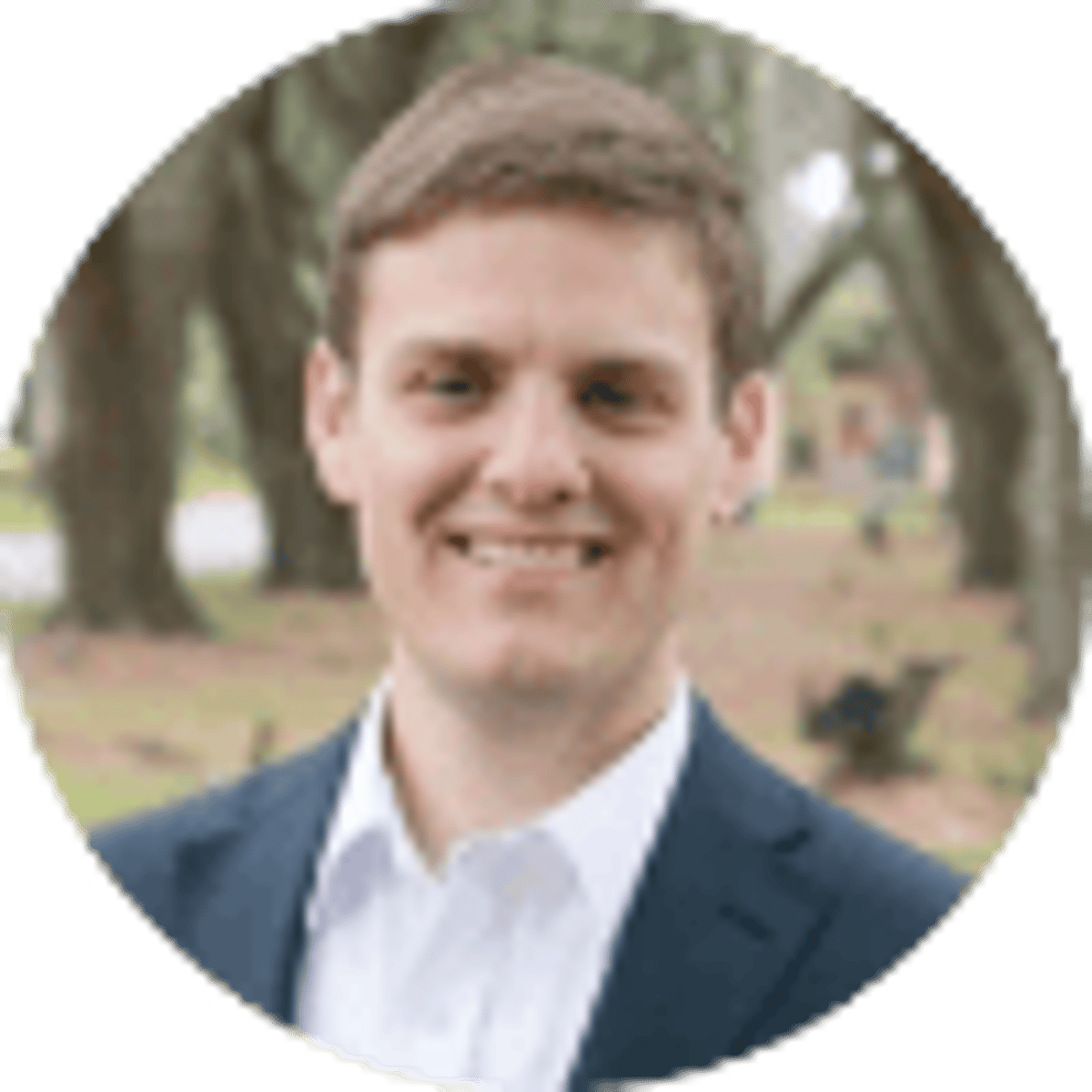 By Anthony Bennett | 8 mins
President Trump remains favored for re-election even as his fundamentals get a little worse. Meanwhile, some surprising names take big falls in the Democratic Party nomination odds and the lower tier drifts even further from the contenders.
2020 Presidential Election Odds
Candidate
This Week
Last Week
Trend
Donald
Trump
41/50
4/5
↓
Joe
Biden
5/1
5/1
-
Bernie
Sanders
11/2
6/1
↑
Michael
Bloomberg
14/1
20/1
↑
Elizabeth
Warren
20/1
14/1
↓
Pete
Buttigieg
20/1
20/1
-
Hillary
Clinton
50/1
25/1
↓
Andrew
Yang
50/1
33/1
↓
Amy
Klobuchar
66/1
66/1
-
Mike
Pence
100/1
80/1
↓
Tom
Steyer
100/1
Unlisted
↑
Mitt
Romney
100/1
100/1
-
Nikki
Haley
100/1
100/1
-
Michelle
Obama
150/1
100/1
↓
Tulsi
Gabbard
150/1
100/1
↓
Cory
Booker
200/1
150/1
↓
John
Kasich
250/1
250/1
↓
John
Delaney
250/1
250/1
-
Bill
Weld
250/1
250/1
-
Joe
Walsh
250/1
250/1
-
Michael
Bennet
250/1
250/1
-
Odds courtesy of 888Sport's UK-facing betting site and subject to change.
Remember to keep checking back each week as we track where the top candidates stand and point out trends in order to give you the best view of the 2020 U.S. Presidential betting market so far, and where it might be headed.
What's Going on with Tom Steyer?
When Tom Steyer announced his candidacy in July, the reaction was immediate dismissal of his chances. It made sense: The billionaire had almost zero name recognition outside of deep-in-the-weeds campaign finance watchers and had never held political office, a resume unlikely to woo Democratic voters in the age of Trump.
Our oddsmakers hadn't even listed Steyer for six months after his announcement.
This week, after a huge surge put him into second place in a Fox News South Carolina poll and third place in a Nevada poll, Steyer qualified for next week's Democratic debate.
He also makes his debut this week on the odds board, albeit as a 100/1 shot (+10000) to beat Trump.
Like the better-thought-of Michael Bloomberg campaign, Steyer eschewed state-specific campaigning in favor of a big national ad campaign, boosting his name recognition in multiple states. The strategy got him enough of a national boost to get him into the debates, which boosted his profile in more conservative states. Unlike the more activist wing of the Democratic Party, many see billionaire status as a virtue rather than a vice for a politician.
While this is a relatively huge rise for Steyer, it's still a minor development in the grand scheme. Second place in South Carolina is code for "still dominated by Joe Biden," and the third state is late to be making your first big splash. It's a positive start for Steyer nonetheless.
What are the Odds Donald Trump Wins Re-Election?
Donald Trump's odds got a tad worse this week, from 4/5 (-125) to 41/50 (-122). Voters are having a tough time with what to make of his Iran decisions; the traditional positive swing in approval is counteracted by both the President's general unpopularity and by the public weariness with 20 years of war.
---
RELATED: What Crazy Trump Bets Can You Make?
---
However, new polls show Trump beating or tying every Democrat polled in Arizona, long regarded as a possible Democratic flip. And though he overstates his approval rating among Republicans, he has a strong hold on his supporters, making him a tough out for anyone looking for the job.
Joe Biden 2020 Odds
Former Vice President Joe Biden remains at 5/1 this week. He's clearly the leader in national polls, and updated South Carolina and Nevada polls show a consistent leadership in the state. As the national frontrunner, he might be fine even if he loses Iowa and New Hampshire early. In a hypothetical general election matchup, meanwhile, he continues to poll best against Trump both nationally and in key swing states like Nevada, Arizona and Wisconsin.
Bernie Sanders 2020 Odds
Sen. Bernie Sanders shortens slightly this week to 11/2 (+550). A new poll shows him tied for the lead in Iowa and he's leading or within two points in both new New Hampshire polls.
He picked up an endorsement from the climate-focused Sunrise Movement this week. Sanders' record of voting against the Iraq War (among 2020 candidates only he and Biden were in such a position and only Sanders did so), which he has often used as a signature foreign policy credential, looks more and more credible with new uncertainty in the Middle East.
Michael Bloomberg 2020 Odds
Michael Bloomberg rises to 14/1 (+1400), his best odds of the campaign. A surprise Michigan poll puts him tied with Biden for the best result against Trump, suggesting (along with Steyer's rise) that rich centrists might not be as toxic as previously thought. This jump hasn't translated well to primary polls, but a huge Super Bowl ad expenditure might change that.
Elizabeth Warren 2020 Odds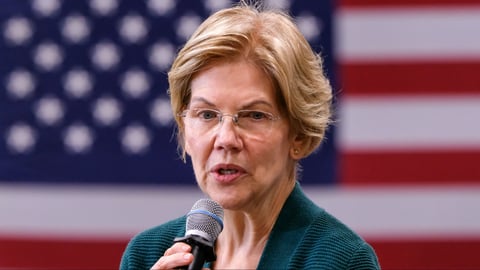 Sen. Elizabeth Warren slides to 20/1 (+2000) this week, her worst odds yet. With Sanders back in full swing and the polls tacking toward more centrist candidates, it's easy to wonder whether her lane is completely closed off. A debate next week, and with it another chance to shine in her best environment, could reverse that trend.
Pete Buttigieg 2020 Odds
Pete Buttigieg remains at 20/1 (+2000) this week. The former mayor of South Bend, Indiana, is still polling strongly in Iowa and a fresh New Hampshire poll gives him a slight lead there. Beyond that, it gets dicey: According to the latest polls he's a distant fourth in South Carolina, fifth in Nevada, and has no new polling elsewhere. This could change as rivals drop out following the first two states to vote.
Andrew Yang 2020 Odds
Andrew Yang drifted to 50/1 (+5000) this week. He did not qualify for the January debate; that will be the first debate without a candidate of color in the 2020 Democratic primary. He might hang around but he likely has reached his ceiling.
Hillary Clinton 2020 Odds
Former Sen. Hillary Clinton's odds doubled to 50/1 (+5000). Taking a new job in a different country (namely, as a university chancellor in Belfast, Northern Ireland) sends a pretty strong signal that she is sticking to her word about not running. She's still this high, however, because there's no doubt the 2016 popular vote winner could mount a credible campaign even with this little time left.
Amy Klobuchar 2020 Odds
Sen. Amy Klobuchar has done well at every debate but has never transferred that to long-term polling success. She remains at 66/1 (+6600). She has another chance to make a spark next week in front of Iowa voters, who have been her most successful demographic.
---
RELATED: Jimmy Vaccaro: US Election Betting Would Be Wildly Popular
---
Candidates with Longer than 100/1 Odds
The remaining Democrats in this category had the opposite of Steyer's week. Tulsi Gabbard drifted to 150/1, Corey Booker to 200/1. Marianne Williamson, who had been the longest shot left at 500/1 (+50000) announced Friday that she was withdrawing from the race, Vice President Mike Pence drifts to 100/1 (+1000) as an impeachment trial, his remote chance to enter this race, is still delayed.
Next Winning Party Odds
| Political Party | Odds to Win Presidency |
| --- | --- |
| Republicans | 41/50 |
| Democrats | Evens |
| Independent | 50/1 |
Republicans remain at 41/50 (-122) this week and the Democrats drift for the second consecutive week, to Evens. Any other party remains a 50/1 (+5000) shot.
---
NOTE: Betting on politics is not legalized in the U.S. but heavily bet on in Europe. For more info on political betting in general as well as coverage of the latest news affecting the odds, be sure to check out our guide to betting on politics.
About the Author

Anthony Bennett covers the US political betting market for Bookies.com with a concentration on the presidential election. Anthony is also a political contributor for Heavy.com.
Our trusted sports betting partners bring you safe and fun playing experiences