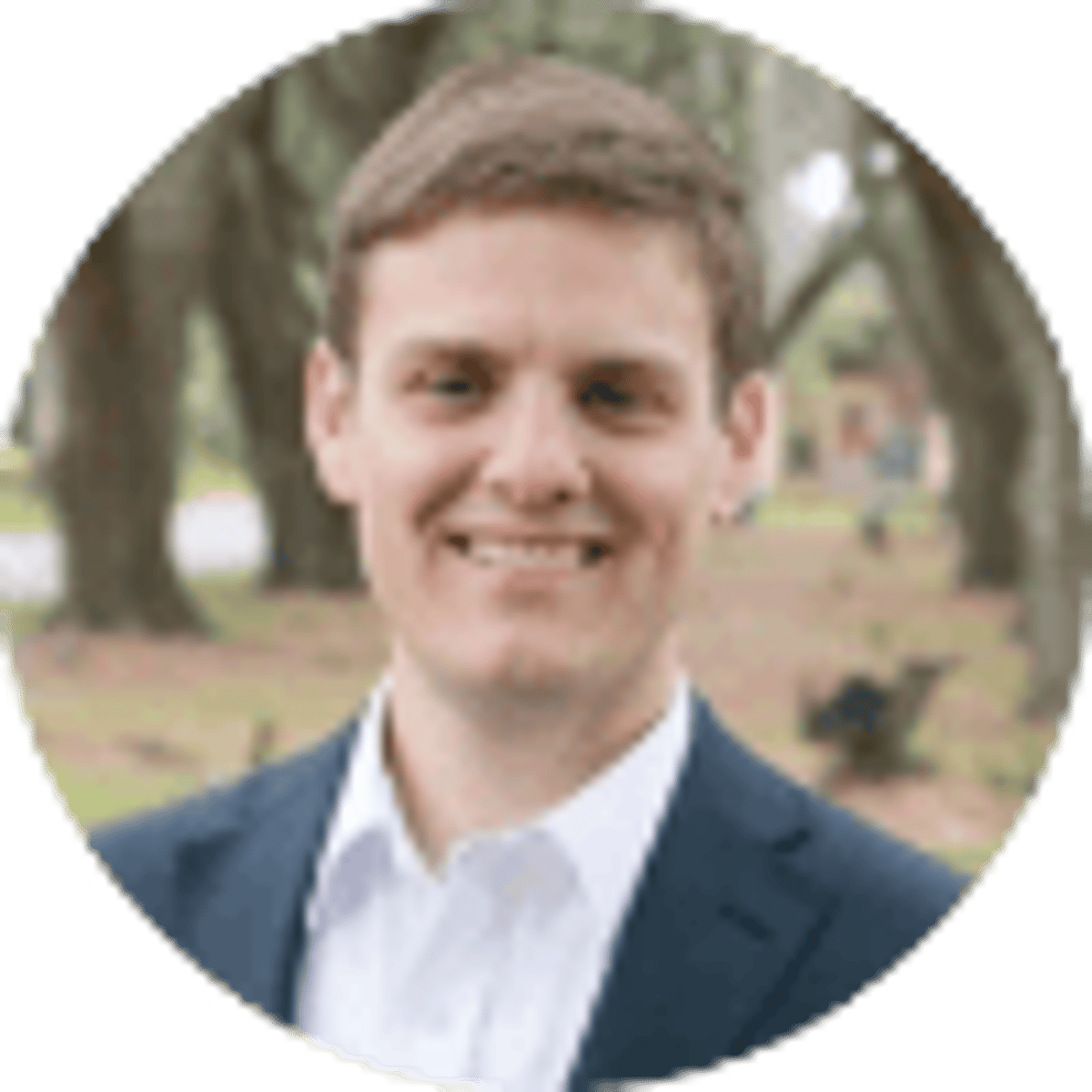 By Anthony Bennett | | 7 mins
US Presidential Election Odds 2020 Weekly Rundown: Warren Surges
25
PLAYERS REDEEMED TODAY!
After a combative and fiery Democratic presidential debate on Wednesday in Nevada, the top two players in that party's race are where they were before, even the often (and effectively) targeted Michael Bloomberg. The biggest story was that Sen. Elizabeth Warren surged on social media, in fundraising and in the odds, though bookies still list her as a longshot.
---
CHECK OUT: Our presidential odds page keeps you up to date.
---
Meanwhile, President Donald Trump's numbers hit a holding pattern.
2020 Presidential Election Odds
| Candidate | This Week | Last Week | Trend |
| --- | --- | --- | --- |
| Donald Trump | -167 | -167 | - |
| Bernie Sanders | +300 | +375 | ↑ |
| Michael Bloomberg | +700 | +450 | ↓ |
| Joe Biden | +2000 | +3000 | ↑ |
| Pete Buttigieg | +2500 | +2000 | ↓ |
| Elizabeth Warren | +4000 | +10000 | ↑ |
| Hillary Clinton | +5000 | +6600 | ↑ |
| Amy Klobuchar | +10000 | +4000 | ↓ |
| Michelle Obama | +15000 | +15000 | - |
| Mike Pence | +15000 | +10000 | ↓ |
| Mitt Romney | +25000 | +25000 | - |
| Nikki Haley | +25000 | +25000 | - |
| Tom Steyer | +25000 | +25000 | - |
| Tulsi Gabbard | +25000 | +25000 | - |
| Bill Weld | +30000 | +30000 | - |
| John Kasich | +30000 | +30000 | - |
Odds courtesy of 888Sport's UK-facing betting site and subject to change.
Remember to keep checking back each week as we track where the top candidates stand and point out trends in order to give you the best view of the 2020 U.S. Presidential betting market so far, and where it might be headed.
What are the Odds Donald Trump Wins Re-Election?
Donald Trump remained at -167 this week. The president has set new highs for his approval ratings, with Gallup and Emerson giving him rare positive spreads. The latest general election polls are a mixed bag, showing the president holding on to Wisconsin but losing Michigan and Pennsylvania against every Democrat polled.
---
RELATED: What Crazy Trump Bets Can You Make?
---
The latest Florida polls are an example of Trump's varying results. He is beating Pete Buttigieg and Amy Klobuchar, is tied with Warren and Bernie Sanders and is losing to Joe Biden and Bloomberg. This points to another down-to-the-wire race.
Bernie Sanders 2020 Odds
Sanders shortens to +300 this week, his best odds since Biden entered the race. Sanders was not in focus for much of this week's debate, but a lack of close examination has its upsides. The story of the night (attacks on Bloomberg) feeds directly into his narrative: A conflict between the "will of the people" and a billionaire class he accuses of trying to buy the election.
A moderate Biden upswing undercuts Sanders' success this week a little bit, but with a huge amount of early Nevada votes already in, Biden's progress in challenging the Democratic odds frontrunner could be muted.
Michael Bloomberg 2020 Odds
The best news for the former New York mayor might be that he only drifted to +700. Bloomberg came into his first debate on an undeniable surge, as high as second in national polling after a multi-million-dollar media blitz even after he skipped Iowa and New Hampshire. That those contests ended without a clear leader gave life to the idea that Bloomberg could make a late run amid the uncertainty.
Then his first debate happened. Warren immediately and repeatedly accused Bloomberg of Trump-like behavior, from a questionable-at-best history with women to racist policies as New York mayor. Nearly every candidate joined in at some point, and Bloomberg's attempts at an explanation came off ineffective. Even after all of that, there's no new polling to suggest that Bloomberg will be fatally wounded.
Joe Biden 2020 Odds
Former vice president Biden bounced back to +2000 this week after falling to +3000 last week. Biden didn't come away the star of the Nevada debate, but if Bloomberg came out of the debate weakened it could open a window for Biden to retake control of the "moderate lane" among Democrats. Biden desperately needed a pick-me-up.
Nevada's most influential Democrat, retired Senator Harry Reid, said in a quick media tour that Biden's a lot more viable than people think and that he expects the former vice president to do well in Saturday's state caucus. If he does not, the South Carolina primary on Feb. 29 will be even more critical for Biden to win.
Pete Buttigieg 2020 Odds
The former mayor of South Bend, Indiana, Buttigieg fell from +2000 to +2500. The news that, contrary to initial reports, he officially won the Iowa caucus came too late in a crowded news cycle to help him. And the Sanders campaign is requesting a recount that could cost Buttigieg the Iowa win and the national delegate lead.
And though Buttigieg's performance at this week's debate was well-received – he landed memorable jabs to both Sanders and Bloomberg – Sanders parried his most Nevada-centric line about labor relations. Buttigieg needs to connect with more voters as the race gets broader and as more populous states hold primaries.
Elizabeth Warren 2020 Odds
Warren, the undisputed champion of Wednesday night's debate, soars from +10000 to +4000. Supporters and surrogates had been complaining of erasure as the media chased less viable candidates. With withering, soundbite-ready takedowns of Bloomberg (that in turn signaled a potentially successful approach against Trump), that won't be a problem again for a while.
Warren campaign says it has had the best fundraising hour to date https://t.co/RwdM1ANaWV

— The Washington Post (@washingtonpost) February 20, 2020
A strong fundraising haul after Wednesday's performance can't hurt either.
Hillary Clinton 2020 Odds
Just when you think she's out … former Democratic candidate and former Sen. Hillary Clinton shortened to +5000. She still firmly says no to the idea of running but Bloomberg mentioned the former senator as a possible running mate, which resulted in a whole new blast of attention from the press.
---
CHECK OUT: Daily presidential odds tracker
---
Candidates with Longer than +10000 Odds
Klobuchar swapped places with Warren, falling from +4000 to +10000. At the Nevada debate, her performance was more noted for her increasingly obvious antipathy toward Buttigieg than any points in her own favor.
Next Winning Party Odds
| Political Party | Odds to Win Presidency |
| --- | --- |
| Republicans | -177 |
| Democrats | +135 |
| Independent | +5000 |
These odds remained the same as last week.
---
NOTE: Betting on politics is not legalized in the U.S. but heavily bet on in Europe. For more info on political betting in general as well as coverage of the latest news affecting the odds, be sure to check out our guide to betting on politics.
About the Author

Anthony Bennett covers the US political betting market for Bookies.com with a concentration on the presidential election. Anthony is also a political contributor for Heavy.com.