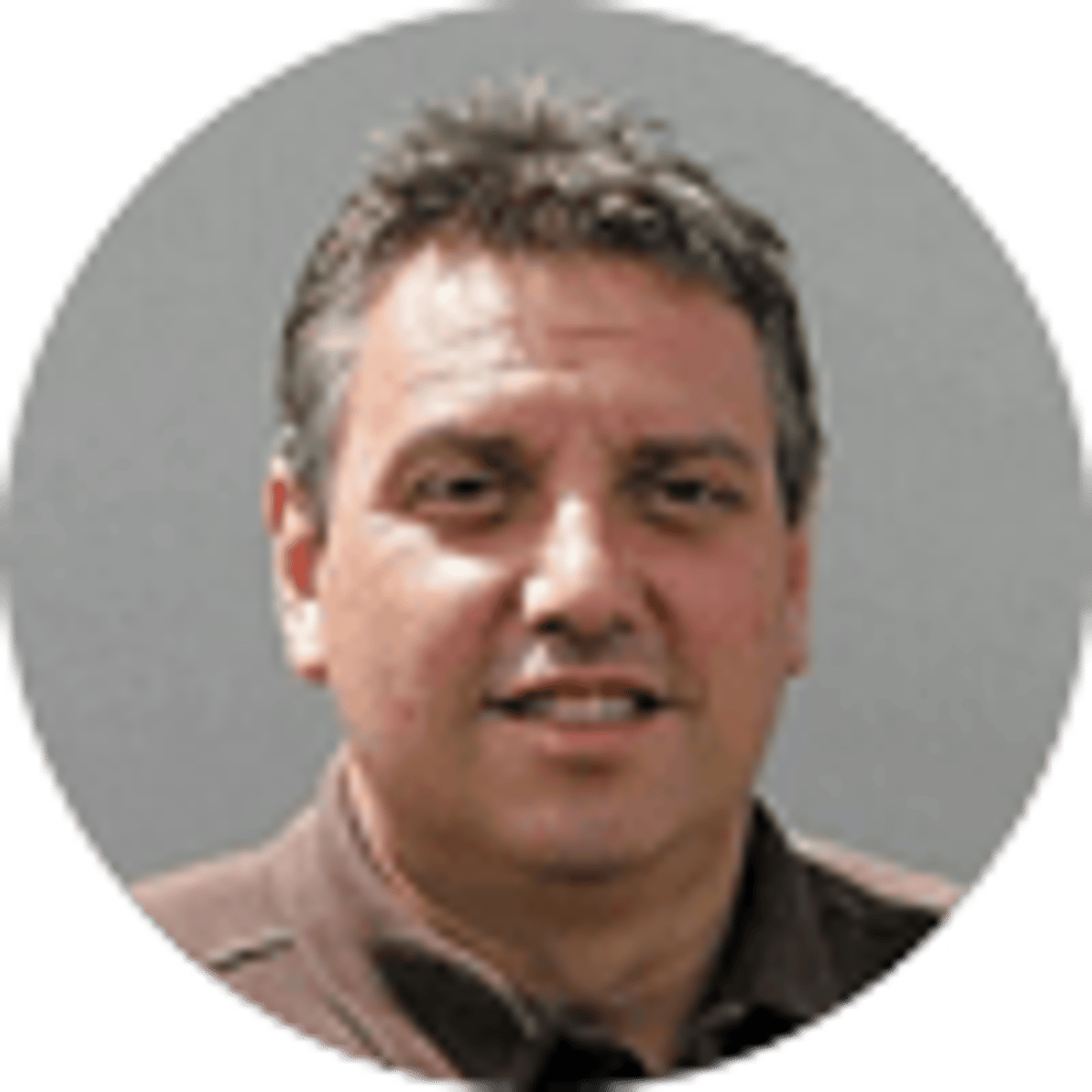 By John Dillon | | 5 mins
Why Monaco Failure Can Help Thierry Henry Bounce Back in MLS
38
PLAYERS REDEEMED TODAY!
Zlatan is gone and in the coming season, the two biggest names in Major League Soccer will be doing their work off the pitch.
David Beckham begins something fresh and new when the Inter Miami team he co-owns joins the competition for its first season.
Thierry Henry, meanwhile, will be taking a second chance as a coach in charge of Montreal Impact.
In French-speaking Quebec, 42-year-old Henry will feel comfortably at home. But the truth is that he remains a huge star on a global level and as charismatic and magnetic a character as ever.
Montreal are one of the less powerful MLS outfits. They were ninth in the 12-team Eastern Conference last year – 18th of 24 teams overall.
---
RELATED CONTENT: Rise of Underdog Expansion Teams Helping to Popularize MLS
---
However, the presence of World Cup winner and former Arsenal, Barcelona and New York Red Bulls striker Henry will guarantee headlines all season long.
Or perhaps until things go wrong, at the least. After all, Henry has a big point to prove after a torrid three month-spell in charge of Monaco last season.
He says he learned a lot from the bitter experience and that he regards this appointment in Canada as his real "start" in management.
If we accept that and hand him the benefit of the doubt ahead of the start of the MLS season next month, Montreal still represents a reasonably testing level of the game for him to be "setting out" on this new phase of his career.
There will not be any expectation that he should win the MLS Cup.
Impact's Cut-Throat Owner
But the Impact have worked their way through six managers in the eight seasons in which they have competed in MLS. It is a demanding place.
The owner, Joey Saputo, has a reputation for taking an active role in team affairs and is not averse to visiting the dressing room after games if he does not like what he sees.
So there could be challenges in store for Henry as he re-sets the dial and begins again.
He is not renowned as a shrinking violet himself. Things could be interesting as he learns on the job in the art of pleasing the boardroom.
Gone, though, are the days when even the biggest name players started back on the bottom rung once they packed away their boots and went to learn the coaching and man-management ropes on the backroom staff at the smallest outfits.
Henry's playing contemporaries Steven Gerrard and Frank Lampard typify the modern way. Lampard is in charge at Chelsea after one season at Derby County. Gerrard's first post is in charge of Glasgow Rangers. It's a fast-track route back to the top these days.
There are exceptions; John Terry took an assistant's role at Aston Villa, although that is hardly a small club.
But the mud and the cold of League One and Two don't attract many, even though the trials and tribulations of management life on-the-hoof at that level might actually offer a more profound grounding in the all-round requirements of the job.
Henry, then, is no different from most of the rest of the modern breed who start out as head man from day one of their new careers.
Although he did some work as a youth coach at Arsenal after retiring six years ago, it was only part-time while he also worked for Sky Sports.
A stint as assistant to Belgian national team boss Roberto Martinez came next.
Monaco Job Too Much Too Soon
Then, to be fair, it would have been difficult for him to resist the pull of the opportunity of rescuing Monaco when they called for him while in serious trouble in October, 2018.
It was the club where he began his glittering career. He was a Monaco player when he won the World Cup with France in 1998.
They were 19th in France's Ligue 1 when they sacked the experienced Leonardo Jardim and turned to former hero Henry.
But the club was enjoying nothing like the stature or wealth it had held previously and had an unbalanced, ageing and injury-hit squad.
In a volatile and controversial three-month spell, Henry won just four of his 20 matches in charge. They had scored only 23 times but conceded 43 goals.
When he left in January, 2019, they were still 19th – although they eventually escaped relegation by a whisper and finished 17th after recalling Jardim.
It must have been a brutal learning experience. Yet a man with a personality as strong as Henry's will not be kept down for long.
He was in an optimistic mood when he took his squad to a pre-season training camp in Florida last week ahead of the opening MLS fixture against New England Revolution on February 29.
Before that, there is a two-legged tie in the CONCACAF Champions League against Deportivo Saprissa of Costa Rica.
Despite his relative inexperience as a manager, he does have a detailed knowledge of the MLS after his spell playing for New York Red Bulls between 2010 and 2014.
This will be hugely important.
Superstar Status
The league offers some unique and unfamiliar challenges to players and coaches who arrive from Europe with its roster rules and salary regulations and its demanding travelling schedule.
None of that will catch out Henry.
Players of his stature and achievements can sometimes find it difficult working with those with less talent once they become managers.
But once again, Henry already has knowledge of the levels of ability in the MLS.
His appointment in charge of the Impact was announced a day after the Swedish superstar Zlatan Ibrahimovic made it public that he would be leaving LA Galaxy.
---
RELATED CONTENT: Why David Beckham's Inter Miami MLS Plan Deserves To Succeed
---
He is now at AC Milan for a second spell while Galaxy have recruited former Manchester United, West Ham and Sevilla striker Javier Hernandez in his place.
The Mexican doesn't fill the celebrity-sized hole left behind by Ibrahimovic.
That means Henry and Beckham are the two most high-profile figures now involved in the competition.
Henry arrives in north America seasoned by something that has rarely troubled either man; failure.
It could turn out to be just the qualification the Frenchman needs to make a success of life in Canada's second city.
About the Author
John Dillon is a freelance sports journalist covering, among other things, boxing and football. His work has appeared in The London Evening Standard and USA Today.