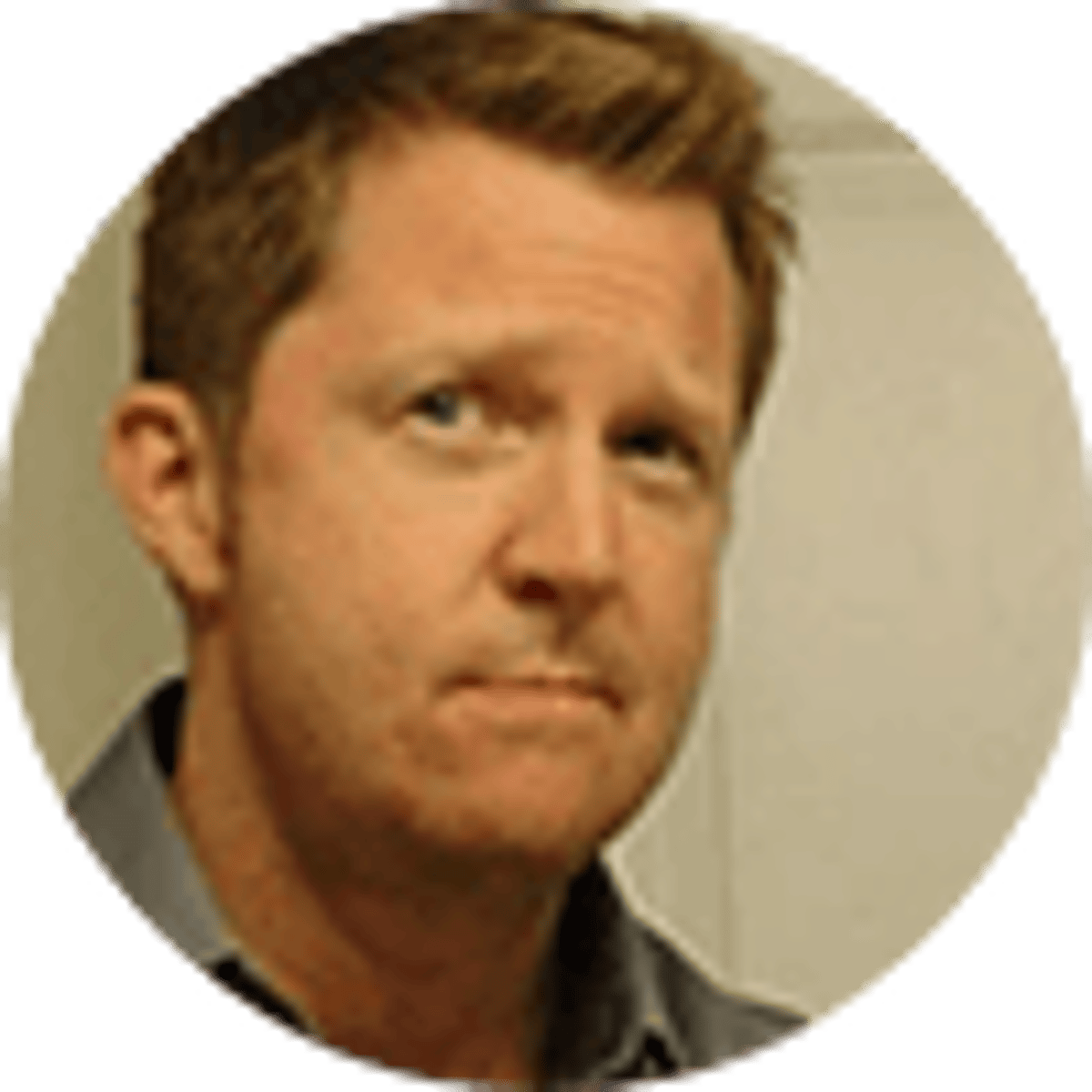 By David Caraviello | | 12 mins
Wide-Ranging Q&A With Soccer Goalkeeper Marcus Hahnemann
65
PLAYERS REDEEMED TODAY!
With sports across the planet beginning to resume following the coronavirus shutdown, former U.S. National Team, Major League Soccer and Premier League goalkeeper Marcus Hahnemann shared his insights with Gambling.com in mid-May on several Americans playing in Europe, the U.S. team for World Cup 2022 and the outlook for the MLS when it resumes play.
---
Bookies.com: In 23 appearances, American Christian Pulisic has impressed Chelsea fans in his debut season with six goals and six assists. How has he adapted to the Premier League?
Marcus Hahnemann: Here's a young kid who goes over there and starts making a huge impact at Chelsea, and it doesn't get any bigger than that, really. It's one of the massive, massive clubs, and for a U.S. player to be playing there and making an impact, it's crazy, really. You think how far the game has come really in the U.S., but I guess at the same time it seems like it's taking a step backwards in certain instances as well. Our top players are getting better, and then it seems like our general overall players are like — I don't know. It's a really weird situation. I find myself arguing with my buddies all the time about what's actually happening with U.S. soccer, whether it's good or bad.
MH: Chelsea is one of the top, top clubs in the world. And for somebody to be there and having that sort of impact and then coming back to the U.S. after learning to face all those different pressures, that can only be a positive. He's bringing all that experience back to the U.S. The different teams I played on were all underdogs, right? So the pressure that we were under was completely different.
BDC: What's the ceiling for Pulisic in England?
You think about playing for a club like (Chelsea) and the pressure that he must be going through, because now you're feeling not only that intrinsic pressure that you put on yourself, because you want to do well and do well for your family and you're representing your country, but now you're playing for a team like Chelsea and there is no rest. If you have a bad game in the MLS, I mean, nobody cares, right? That's a sad part, because the league doesn't really matter. If we lose a game, it doesn't really matter. Guys aren't going to lose their spots. If you have a bad game in England, you're done. That's how ruthless it is.
---
RELATED: Check Out The Latest Premier League Odds
---
BDC: So is Christian adjusting to that pressure bigger than adjusting to anything from a soccer perspective?
MH: No, it's everything. You know, the jump from the MLS to the Premiership or the Championship to the Premiership, there's a huge gap in between the teams and just the speed of a players. Now, everyone is that fast, not just one guy. Now they have the most skillful players you've ever seen, plus they're super fast. I remember when I went to Fulham, facing Louis Saha in training. I'm like, 'What? I don't even know what's going on right now.' You know, just disbelief. Like he was so fast and then he would shoot and I'd go, 'Lou, what are you doing? I thought you were left footed?' He goes, 'Well, I'm more accurate with my left foot, but I shoot harder with my right.' I'm thinking, 'What are you even talking about? This doesn't make sense!' Or Edwin van der Sar, when he came to Fulham. We're at Craven Cottage, tiny little field, and he's going to half-volley the ball with his right foot, but the forward is trying to block him. He almost shrugged his shoulders and switched — went to his left foot and put a perfect ball down the left side of the field to Saha. Somehow he didn't score, which is the only reason they're still not talking about it. But that's the difference. You shouldn't be able to do that. But that's what people don't quite understand, at that level they've got the speed, the skill and everything. It's pretty crazy.
Top American Talent in Germany
BDC: There are plenty of young and exciting USMNT players based in Germany at the moment, like Gio Reyna (Borussia Dortmund), Weston McKennie (Schalke), Tyler Adams (RB Leipzig), Josh Sargent (Werder Bremen), and Zack Steffen (Fortuna Dusseldorf). Have any of them caught your eye?
MH: I'm really good friends with Kasey Keller, he lives right down the road from me, and he's really tight with Claudio (Reyna, Gio's father). So I get the scoop on the Reynas and what's going on. And when I heard (Gio) was going to Germany, I'm like, 'Seriously?' And Kasey says, 'Oh yeah, he's legit.' I don't really watch all that, never saw him play. You just hear about it. And (Keller) was like, 'He's good. He's got a ton of clubs after him' after the U-16 World Cup or one of the tournaments. So now all of a sudden, when you look at the performance of the National Team right now, we have a lot of field players playing over there. And at the time when I was over there, it was seemed like it was all goalies. I guess we had Clint (Dempsey), Brian McBride, Eddie Lewis, Eddie Johnson, a few (other) field players, too. But now all of a sudden you've got guys who are now playing at some big clubs, so you think, OK, our U.S. National Team must be getting better. But then our performances with the national team are getting worse. So that's where it's kind of a little bit weird and skewed.
BDC: This is going to be a young U.S. National Team trying to get into the next World Cup. What do you think their chances look like for 2022?
---
Signup to receive your daily tips & picks
Get exclusive offers, expert picks and reviews
---
MH: When you say young, you think of lack of experience. The generalization is they're not going to have the experience, and you want those older guys who've been there through all these different scenarios. Because no matter what you say, pressure is pressure and you want to be there in those situations before putting on the national team jersey. That's a special moment, and it's even more so when you can be playing in front of 70,000 people. Playing for your national team is different. It's a different experience. As a pro, it just becomes normal, and you don't become nervous and you're able to play at your top, top level. Well now with the younger players, you think, they're not going to have the experience to be able to handle these situations. But now, a lot of these younger players are playing overseas. They're playing in different spots. So I have no idea. I don't know what's going to happen.
And then you can talk about one of my arguments with the MLS now, which is that Seattle might only field a couple of Americans. There's some teams that weren't fielding any Americans. They're filled with a lot of foreigners. So how can we develop our players if we're not playing Americans? You think of the old NASL, and you had to have two Americans on the field at all times. Well, we don't do that. There are games where there are no Americans on the field. That's the way it is, I guess. But at the same time, you want to see our young players develop. And if we're not playing them, how do we develop them? And that's why a lot of our players are going overseas.
BDC: How much have you kept up with your fellow American goalkeeper Zack Steffen, the Manchester City player currently competing on loan in Germany?
MH: I've trained with him. I think he's a really good shot-stopper. I don't think he's the best with his feet, when compared to some of the other goalies who are there. You have to look at everything, but what's his weakness? I don't think his skill with his feet is at where the rest of his game is.
BDC: How crucial is that when it comes to Man City, given the type of footwork Pep Guardiola wants to see out of his keepers?
MH: He'd become the weakest link at that stage, and they want to play out of the back. If he were playing on a different team in the Premier League or wherever, it wouldn't even be a factor, because they'd never want to play out of the back.
What Should MLS Do?
BDC: With two months of the regular season already disrupted, there have been numerous ideas suggested on how to restart the league, like playing a tournament or at a neutral site. What are your thoughts about how MLS matches should resume?
MH: I think the natural progression is toward playing behind closed doors. It keeps the players playing, it keeps the fans engaged because at least they can watch the games on TV. The problem is, the MLS doesn't make any money off TV, where in Europe they do, so there's really an incentive to get those games going. The (Seattle) Sounders, which are my team, they make most of their money on match day. They get tons of people, they make money in the stadium, on the concessions, you name it. So they've got to get the fans back there somehow, and that's going to be a long haul.
But the training, it seems kind of funny what they're doing. You can come in, but then you have to stay in different quadrants on your field, and it all seems stupid. You can't even pass the ball to each other. I don't know how that really is going to work. I guess it's keeping people in town, but it is a strange, strange time.
BDC: Given the role the fan base has played in Seattle's success, would the Sounders be at a distinct disadvantage compared to the rest of the MLS if games resumed in empty stadiums?
MH: It would definitely hurt the Sounders. I mean, CenturyLink (Field) has been a fortress. Their home record has been crazy. You look at that, traveling, all these different things, they wound definitely hurt the Sounders for sure. When you look at one of the teams that's struggling to get fans, like Colorado, one of my former teams, or you name it, it's probably going to work to their advantage. They're used to playing like that. But now they're talking about getting all the teams together, playing in Orlando or wherever, a neutral site, so we can get some games on TV. But that seems worse. What we should be doing is playing Vancouver or all these local teams — play the game in Seattle, bus in, fly in that day, go straight to the stadium, play the game and fly straight home. Totally limit exposure to anything. And now they're talking about staying in hotels, so God forbid if something terrible happens, everybody's staying in the same place, right? You're thinking, this could be really terrible, you could have a huge outbreak.
So I don't know what the best answer is. I know I want to see some games on TV. And I think you have to do that because otherwise, fans are going to lose interest. They're going to forget about it.
---
RELATED: Complete Guide To Betting On MLS Soccer
---
BDC: You mentioned Colorado, which was off to a nice start before things were halted. Do they have any staying power?
MH: When you think of all these things, you think of momentum, right? You know winning becomes a habit, however it happens. You get on a roll and it's like, 'Oh my gosh, everything works, right?' Everyone, the spirit in the locker room, everyone's happy, guys are scoring goals and everything's working right. Now all of a sudden with this break, they're like, are you kidding me? Because they know what's going to happen when they come back. It's like you have to start all over again. It's terrible. And those are the teams that you think, OK, they had a really good run. And now it's like a new season, right? You've got to restart everything, and guys haven't been training together for four months now. I mean that's just crazy. It's like an offseason. It's even longer than an offseason. It's not going to seem the same at all.
MLS Teams Need to Adapt
BDC: What about for teams at the opposite end of the table like Inter Miami, which struggled at the start of its inaugural season?
MH: It's exactly the same. It could work in your favor, right? Sometimes you need a break to regroup as opposed to keep going. It's crazy, who's going to take advantage of it. It's like, we've had rain delays, because of lightning and different things like that. It's not the better team who wins that game, it's the team who's able to deal with the situation, and come out from that break, whatever the adversity is. And once you're able to do that, those are the things that bond teams together. When you can come through in a game still having a red card, right? You come off the field where everybody's really felt like they've been battling for something, and to come through, and with the victory? Those are things that change teams. It changes their attitude. It changes their belief. And ultimately that's what you've got to do.
---
RELATED: Check Out The Latest MLS Odds
---
BDC: What are your thoughts on Inter Miami? Obviously David Beckham's name gets most of the attention, but what do you see beyond that?
MH: Everything's too early. I remember going down there in the old days (of the defunct Miami Fusion), with Colorado back in the mid-90s, and they really struggled to get fans. So I hope that changes. When Seattle came into to the league, they kind of changed the way the MLS was. And now, you're looking at the new teams that are coming in and you think, oh my gosh, this is incredible. This is how it's supposed to be. The model exists now, right? You've got L.A. and Atlanta who came in and are just killing it as well. I love that. … And now you see these new teams, and all this hype and other stuff, and I really worry about them. Because all that hype, Is that going to die out now, and are people going to forget about all this? Because I was around when it was like that, and people didn't know who we were. We'd been on airplanes with the Colorado Rapids and people would be, 'Oh, you guys are a rafting team?' And now, it's so different.
BDC: Premier League star Harry Kane has mentioned that one day he'd like to try to become a kicker in the NFL. Any thoughts on how he might fare?
MH: I tried out for the XFL team. You're thinking, I can kick, right? So this is going to be fine. But the pressure of being a kicker, I'm not 100 percent sure if you understand what that's like. Goalies, we end up with a different perspective on things. You end up being able to handle pressure a little bit more because you're the only one out there. It's different than a forward, that's all I'm going to say. So I think I can still kick the ball pretty far and pretty hard. And I honestly went out to that XFL tryout when they had one here in Seattle. And there was a kid who had just graduated from Washington State kicking next to me, and he made me feel like I was about 13 years old, how far he could kick the football. He could just bomb it. I'm hitting 50-yard field goals, and he's hitting from 60 and pumping them about another 30 feet in the air. … I was trying to figure out how that little kid generated that much power. … But just seeing that ability and you're thinking, this is somebody who can't make it (in the NFL), and he's easily making distance from 63. And you're like, 'This is nuts.'
About the Author

Veteran sports journalist David Caraviello has covered college football, college basketball, motorsports and golf, covering all three US golf majors, the Daytona 500 and SEC football.