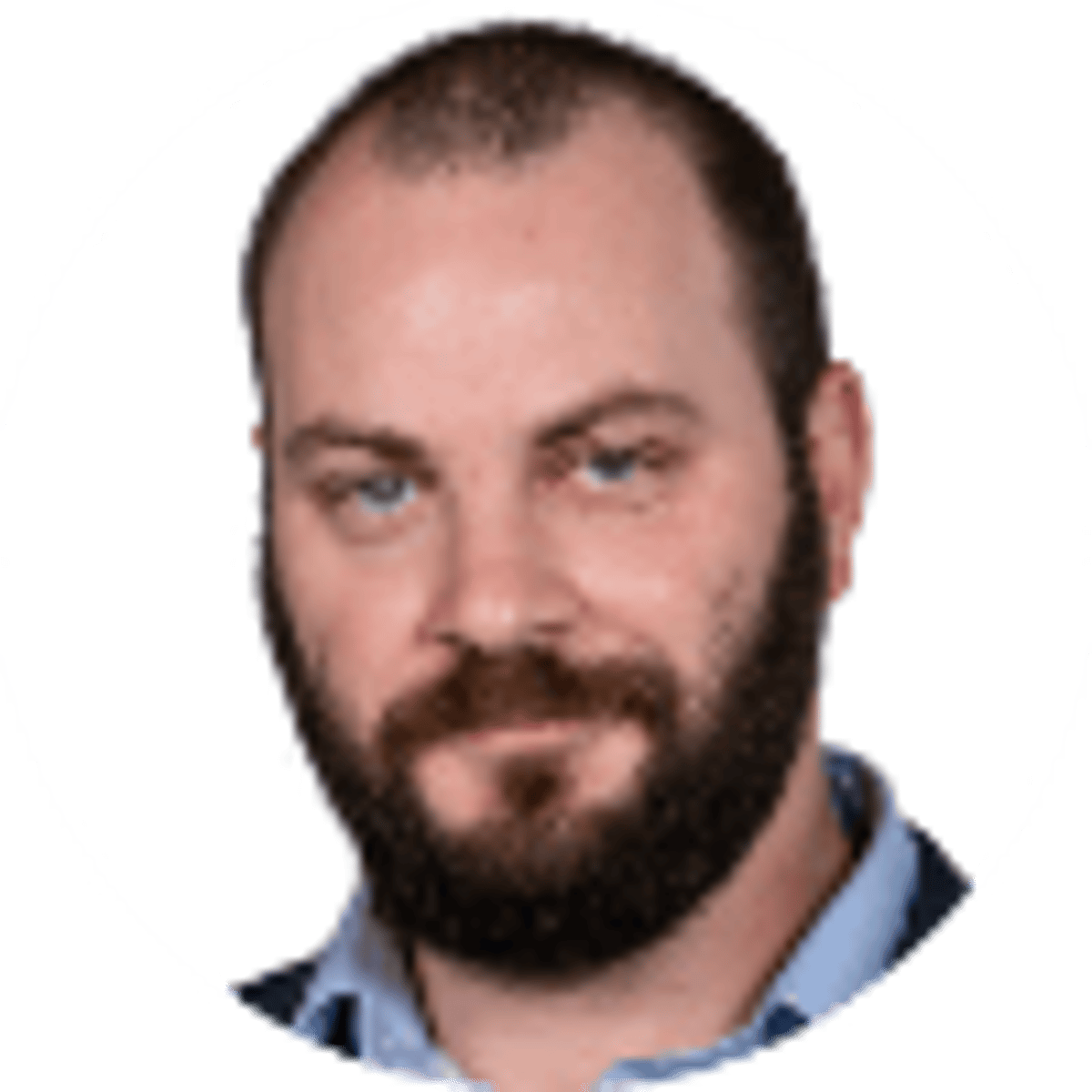 By Dan Kilbridge | | 7 mins
How To Bet The Most Unique NCAA Tournament In History
4
PLAYERS REDEEMED TODAY!
There was always a little bit of sanity to the March Madness betting in modern times. Certain things we could depend on year in and year out, strategies we've relied on for ages. But the appeal was always in the underlying chaos, the potential for ridiculous upsets and brackets busted the very first weekend.
So, you wanna get nuts? Let's get nuts. The 2021 NCAA Tournament is an unprecedented experiment of sorts that will flip preconceived college basketball betting notions upside down. There's no cross-nation travel involved, no rewarding top seeds by geographical region. No sold-out arenas to boost the local teams and rally behind frisky underdogs in the opening rounds.
This is a one-town tournament (after the first round) with all games held at Indianapolis arenas and stadiums. Attendance will be limited. And teams will remain in their Indiana bubbles from start to finish. The bracket looks the same but the underlying conditions are drastically different.
We'll see how big of an impact the unique circumstances have on the actual games and point spreads. But given what we already know, there are definitely some ways to adjust from a college basketball betting perspective to try to take advantage of a wildly unique NCAA Tournament in Indianapolis.
---
RELATED: Coming to Indy for the NCAA Tournament? Here's How & Where To Bet
---
5 Strategies For An Unprecedented March Madness
1. Back the Big Ten
The Big Ten has been the best conference in the nation all season long. It includes four top-10 teams and represented with nine tournament bids on selection Sunday. Michigan and Illinois are each No. 1 seeds and among the betting favorites, but the middle of the pack in conference could make some noise this month.
For starters, those higher-seeded teams such as Michigan State and Wisconsin would normally be facing a long trip to the West Coast for an opening-round game. They'd probably be playing an opponent with a significant home-court advantage.
This year it's all in Indy, an unofficial home-away-from-home for a lot of Big Ten programs. Teams like Michigan, Iowa, Wisconsin, Ohio State, Purdue and Michigan State are just a short road trip away and fan bases from those programs are highly familiar with the Indianapolis trek for various championships and tournaments.
That means that the strongest conference should also have a home-court advantage with fans lucky enough to secure tickets, and the players and coaches are more than familiar with the region and gyms. Given all these built-in advantages, we're not fading any Big Ten teams in the opening rounds.
---
---
2. View First-Round Upsets with Caution
While the 12-5 upset gets a lot of attention, the 11-6 upset has actually been the more prominent bracket buster since the tournament expanded to 64 teams in 1985. No. 11 seeds have defeated No. 6 seeds in the opening round at a 37.14% clip over the years, including five times in just two years (2017-2018).
No. 5 seeds haven't fared much better at avoiding upsets – the No. 12 seed has pulled it off 35.7% of the time. We also saw three 12-5 upsets in the 2019 NCAA Tournament with Murray State beating Marquette, Oregon topping Wisconsin and Liberty stunning Mississippi State.
These No. 11 and No. 12 seeds have often built home-court advantages throughout the game. As fans filter in during the second half and the arena fills out, we've largely seen these crowds get behind the underdog in a big way and lift them in the final minutes.
Given the limited attendance, we likely won't see the same type of fan support for the Davids vs. Goliath this year. And it's been a tough year for programs everywhere. While mid-majors that make The Dance have often looked like well-oiled machines running a system perfected throughout the regular season, many have dealt with prolonged pauses, stops-and-starts, injuries and illnesses throughout the season.
We're not saying you should bet chalk the entire opening weekend. We're just saying those big upsets might be a little harder for the mid-majors to pull off in 2021.
3. Uncertain Futures
We're all about futures betting in the NCAA Tournament. If you know a team to be undervalued with a favorable draw in the bracket, there's nothing better than cashing in on longshot bets for teams to make the Final Four. However, this is the first NCAA Tournament in which a team could get bounced before it even takes the floor.
Pulling off this college season amid a pandemic was never going to be easy, and the challenges were apparent from the onset. No. 1 seeds Baylor and Michigan each endured multiple-week pauses due to COVID-19 protocols and at least a handful of games were called off just about every day.
There's no way to do that for an NCAA Tournament. You can't make these games up. And a positive test shortly before tipoff could end a team's season. We already saw it with Duke having to forfeit an ACC Tournament game, effectively ending its March Madness hopes. Kansas also had to opt out of a Big-12 Tournament semifinal game against Texas last week due to a positive test.
We still plan on taking a few longshots to make the Final Four. There's always a value team or two in that spot. However, we'd caution against shorter odds from top seeds on futures. Cruel as it may be, there will be a chance we see a top team or two get bounced due to testing protocols.
---
CHECK OUT: Latest College Basketball Odds From Top Sportsbooks
---
4. Trust the Hot Hands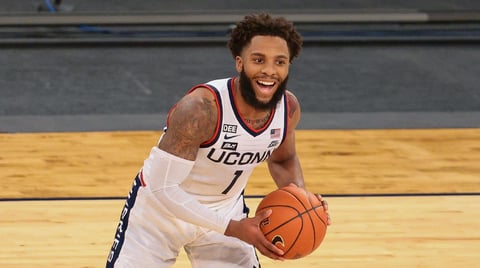 Peaking for March Madness is always an optimal strategy. However, teams go through ebbs and flows every season and we've seen slumping squads shake off late-season rust in the opening rounds for a deep NCAA Tournament run.
This year is a little different. Teams have transformed throughout the season for various reasons, many of them tangible. Teams such as UConn and Oregon State endured multiple stoppages and injuries that didn't allow them to get in a groove until the final weeks of the regular season.
Now the UConn Huskies are one of the top teams in the nation against the spread at 16-5-1 and Oregon State isn't far behind at 19-9-1 ATS.
---
RELATED: Measuring Fan Sentiment Ahead of March Madness
---
In the SEC, Arkansas started the season 7-7 against the spread before finding its footing. The Razorbacks have now covered 10 of their last 13 games and are eyeing a deep run.
The point is that you should forget what you saw and knew about teams in late 2020 and early 2021. These teams have all undergone various transitions and changes over the past two months, many of them pandemic related.
What we've seen over the past several weeks is a far more accurate representation of school's chances, because many are just starting to find an identity and play up to their potential. Keep a close eye on schools like UConn and Arkansas that have handled adversity and are currently playing their best ball of the season.
5. All About Offense
We've relied more on offensive stats this season for a few reasons, the biggest one being that with no fans in the arena for most games played, there's no home crowd to help throw shooters off their game and create confusion or panic on the offensive end.
Looking at the best offensive and defensive teams in the nation this season, it's clear which side had a bigger impact. The top 15 teams in offensive efficiency include three No. 1 seeds (Gonzaga, Baylor, Illinois), three No. 2 seeds (Iowa, Houston, Ohio State), and 12 overall bids. The top 15 teams in defensive efficiency includes just one No. 1 seed (Gonzaga), one No. 2 seed (Houston) and nine overall bids.
It seems like the top offensive teams have been more consistent this season with almost all games resembling a neutral court environment. And NCAA Tournament games often come down to one team absolutely needing a bucket in crunch time.
We expect that trend to continue throughout the tournament and will be placing more emphasis on offensive stats than defensive stats, especially as a tiebreaker between two relatively even teams.
About the Author

Handicapper Dan Kilbridge writes about college football, MLB and other sports for Bookies.com after spending three years covering Tiger Woods' comeback and the PGA for Golfweek.