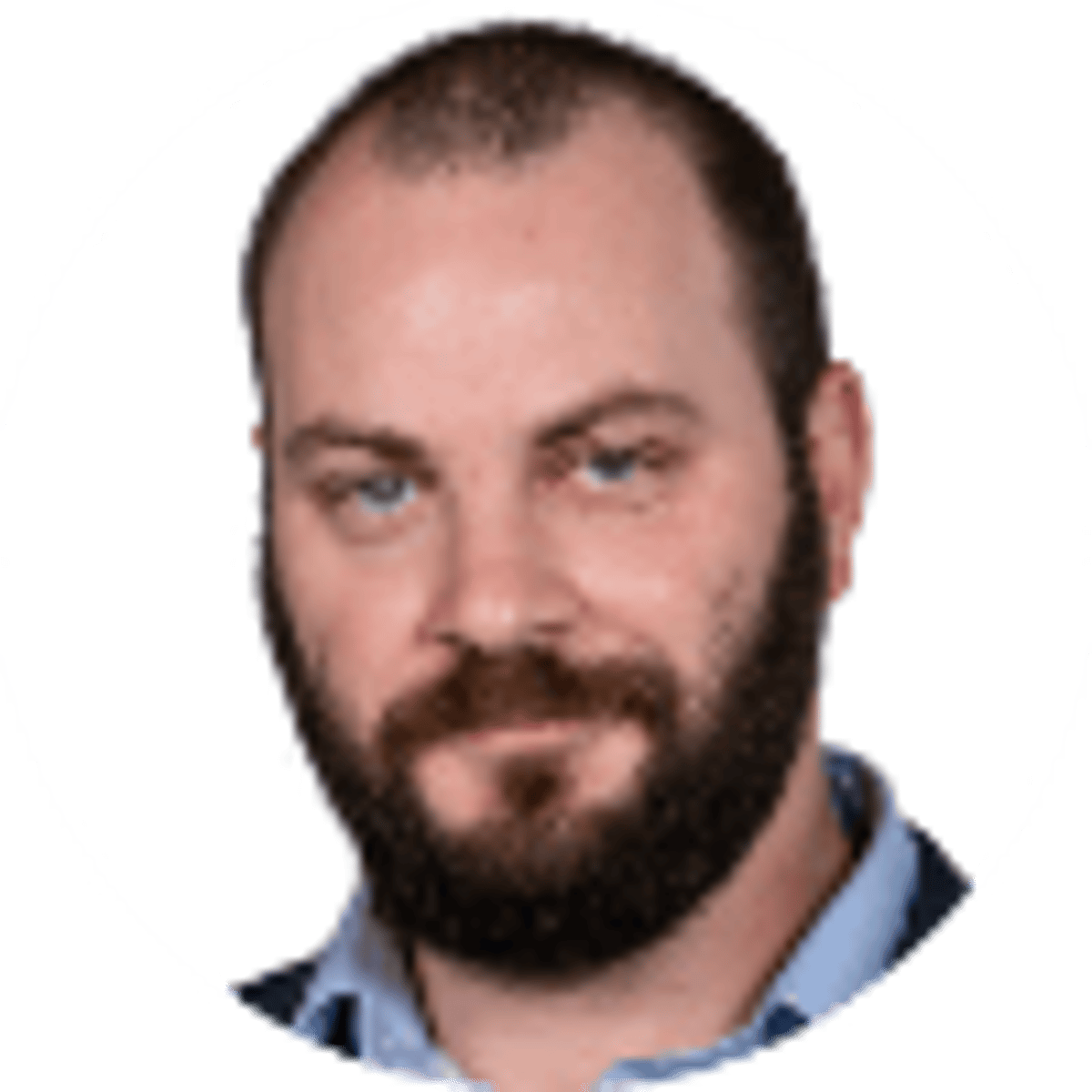 By Dan Kilbridge | | 10 mins
Big Ten Football Odds & Betting Tips: Ohio State-Michigan Playing For Title Game Spot
19
PLAYERS REDEEMED TODAY!
Both divisions remain up for grabs and the Big Ten title game hangs in the balance entering the final week of the regular season. And while Ohio State remains on top of the betting picture, the Buckeyes haven't punched their ticket to Indianapolis just yet.
The Buckeyes are now -200 to take the Big Ten after a blowout win over Michigan State. They still need to get past rival Michigan this week in Ann Arbor in order to clinch the division. Ohio State is an 8-point favorite over the Wolverines, while Michigan is tied with Wisconsin for second on the board at +400 odds.
The Badgers control their own destiny in the West but haven't clinched anything yet, with Iowa still alive at +2500 to win the conference. If Iowa beats Nebraska on Friday and Wisconsin loses at Minnesota, the Hawkeyes would represent the division at Lucas Oil Stadium.
Overall, this is still a very balanced conference. That means more competitive games and more chances to pounce on attractive point spreads and moneylines. These tips and tidbits can help you make the best bets each weekend at your sportsbooks and betting sites, especially for those in Big Ten states where sports betting is legal.
That includes sports betting in Maryland, sports betting in Illinois, and sports betting in Pennsylvania, among others.
Check out our other Power 5 conference betting guides: SEC | ACC | Big 12 | Pac-12
Big Ten Football Odds 2021
To check out the latest odds or make a wager, go to our College Football Futures page. Odds in table above via FanDuel , and current as of publication. Check out our FanDuel sportsbook review
How to Bet on Big Ten Football
Like every conference, the Big Ten has certain unique characteristics that set it apart, and that bettors need to take into account when considering weekend wagers. Here are five tips to keep in mind when wagering on your sports betting app:
1. It's a Ball Control League
While a few Big Ten programs, such as Ohio State and Purdue, have opened up their passing games, this remains a conference rooted in ball control basics like rushing and defense.
Much of the league still relies primarily on a strong defense and an effective running game to win, just as they did years, if not decades, ago.
While these ball control programs are able to run up big numbers on occasion against outmanned opponents, unders are a strong bet to consider when looking at totals betting in more competitive matchups.
2. The Bottom-Feeders Are Bad
Every conference has its cellar-dwellers, but the Big Ten has a sad cadre of bottom-feeders unmatched in college football. The league added Rutgers and Maryland in an attempt to woo big East Coast TV markets, and got a pair of awful programs in the deal.
Once-proud Illinois has been a mess for the 2010s, and Purdue fights a constant battle for relevance. Even Nebraska has fallen hard, finishing below .500 in four consecutive seasons. That leads to a lot of point spreads in the high 20s and 30s each weekend, and not all of them realistic covers.
3. The Middle Class Can Be Dangerous
Ohio State gets all the headlines, perhaps eclipsing the fact that the league's middle class is a dangerous group that can occasionally upset the elites and reach the Big Ten Championship.
Iowa, Wisconsin, Indiana and Penn State are all proud programs that even in mediocre seasons can challenge the Buckeyes or Wolverines when playing at home. And Northwestern has made the Big Ten title game in two of the last three years, going 7-2 in 2020. That equals a lot of home underdogs that are worth considering over the course of the season.
---
RELATED: Get The Latest Details on Michigan Sports Betting & Mobile Betting
---
4. The West Is Up for Grabs
When the Big Ten realigned around geographic divisions in 2014, it clustered four power programs - Ohio State, Michigan, Penn State and Michigan State - in the East. The move created a power imbalance that's helped four of the seven West programs win the division, which continues to be up for grabs.
There's lots of parity in the Big Ten West, and savvy bettors can take advantage by examining the college football odds, and jumping on value futures and season win totals.
5. Michigan's Nemesis is the Hump
The Wolverines' big rival may be That Team Down South, but their real nemesis is the hump - as in, the one the program continues to struggle to get over. Michigan has one national crown since 1948, that title coming over 20 years ago, and the drought wears on people in Ann Arbor, especially as Ohio State contends for titles year after year.
It doesn't help that they've beaten the Buckeyes just three times this century. Tread lightly in futures betting when it comes to the Maize and Blue.
---
Big Ten Football Championship Betting
Implemented for the 2011 season after the conference expanded to 12 teams with the addition of Nebraska, the Big Ten Championship played in Indianapolis has become a fixture on the college football calendar.
It matches the winners of the league's East and West divisions, which replaced the non-geographic (and confusing) Legends and Leaders after Maryland and Rutgers joined in 2014. Underdogs covered seven of the first 10 matchups with one push, while the game went over six times.
Ohio State's 59-0 rout of four-point favorite Wisconsin in 2014 marked the first shutout in Power 5 championship game history.
You can bet on the Big Ten Championship Game if you live in one of the states that has legalized sports betting. That includes a number of Big Ten states, including New Jersey sports betting, Michigan sports betting, Indiana sports betting, and Iowa sports betting, as well as Pennsylvania, Maryland, and Illinois.
Recent Big Ten Football Championship Game Results
| Year | Winner | Loser | Score | Line | O/U |
| --- | --- | --- | --- | --- | --- |
| 2020 | Ohio State | Northwestern | 22-10 | OSU -18.5 | 56 |
| 2019 | Ohio State | Wisconsin | 34-21 | OSU -16 | 57.5 |
| 2018 | Ohio State | Northwestern | 45-24 | OSU -16.5 | 63 |
| 2017 | Ohio State | Wisconsin | 27-21 | OSU -3.5 | 51 |
| 2016 | Penn State | Wisconsin | 38-31 | WISC -3 | 45 |
| 2015 | Michigan State | Iowa | 16-13 | MSU -3 | 50 |
| 2014 | Ohio State | Wisconsin | 59-0 | WISC -4 | 54 |
| 2013 | Michigan State | Ohio State | 34-24 | OSU -5.5 | 53.5 |
Big Ten Football Championship FAQs
When is the 2021 Big Ten Championship Game?
The 2021 Big Ten Championship is Dec. 4, 2021.
Where is the 2021 Big Ten Championship?
The 2021 Big Ten Championship is at Lucas Oil Stadium in Indianapolis, Indiana.
Can I bet on the Big Ten Championship Game?
Yes, if you live in a state with legal sports betting. That includes Big Ten states Maryland, Illinois, Indiana, Iowa, Michigan, Pennsylvania and New Jersey.
Where can I watch the Big Ten Football Championship?
You can watch the Big Ten Football Championship on FOX.
What is the last Big Ten football team to win the national title?
The last Big Ten team to win the national title is Ohio State in 2014.
Who is the favorite to win the Big Ten?
The favorite to win the Big Ten is Ohio State with odds of -200.
About the Author

Handicapper Dan Kilbridge writes about college football, MLB and other sports for Bookies.com after spending three years covering Tiger Woods' comeback and the PGA for Golfweek.